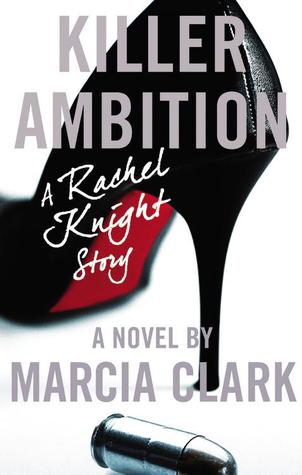 Killer Ambition by Marcia Clark is the third book in the Rachel Knight series and I think the books just keep getting better. Marcia Clark really know her legal stuff and that shines through in her books.
Rachel and Bailey are teamed up again to try and find a kidnapped daughter of a billionaire movie director. It won't be an easy task for them and they meet resistance wherever they go. There are many twists and turns and things I never saw coming during the book. The first part of the book involves building the case through investigating many suspects and the crime scene. I thought this was very well done and held my interest.
The second part of the book takes place in court and was also very well done but at times I felt it became a bit tedious. The book was a very long read and I feel it could be shortened by editing out some of the courtroom scenes. What I did like was that more time was spent on the case, the investigation and the trial than on restaurants, clothes and alcohol. In the first two books, that was not the case.
I would recommend this book to anyone who enjoys mysteries or courtroom drama but Marcia Clark gives the reader both. I would recommend reading the books in order to get a better picture of character growth. But however you read them, pick them up and enjoy. I don't think you will be disappointed.
I received a free copy of this book from NetGalley in exchange for an honest review. I would like to thank NetGalley and Mulholland Books Publishers for the chance to read and review this book.