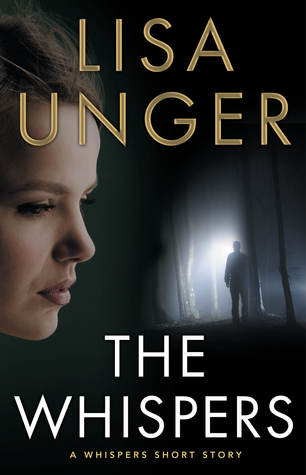 The Whispers by Lisa Unger is a good psychological suspense short story. It is the story of the tragedy that befalls Eloise Montgomery and the beginning of her psychic ability. She did not ask or want either the tragedy or the psychic ability but it is now a reality of her life. She must now learn to deal with those things for her sake and for her daughter's. And just maybe some will good will come of the events that happened and she can help others as well as herself and her daughter.
The writing style flows smoothly and it is an easy read. I love reading psychic books and this one is well developed. There is suspense and tension and I had to keep swiping the page to see what would happen next. The characters are well developed for a short story and you could not help but feel their pain and heartache. There are many sad moments but there are also happy moments and heartwarming moments.
I wish this book was longer because I really want to find out how Eloise and her daughter survive the tragedy and to see if they lead fulfilling lives. I already have the next short story in the series to read and I am looking forward to that. This book was just an appetizer and I want to get to the next course. If you enjoy psychological and psychic suspense I suggest you read this short story. And then the next two in the series.
I received a free copy of this book from NetGalley in exchange for a honest review. And in my honest opinion, this is a good short story and well worth reading. I would like to thank NetGalley and Gallery, Threshold, Pocket Books for the opportunity to read and review this short story.