Hannah Barrett is a corporate lawyer who in Las Vegas for a job.  As she is leaving the function that she is attending, a young girl appears in the parking lot asking for her help.  The girl is terrified and trying to get away from a man pursuing her.  Hannah tries to save the girl and herself, but she gets attacked and the girl is taken away.  The kidnapper has stolen her purse so he has all of her information as well as her credit cards.  She returns home to Scarlet Falls to recuperate from the attack and get some much needed down time.  But when she begins receiving emails about the girl that was kidnapped,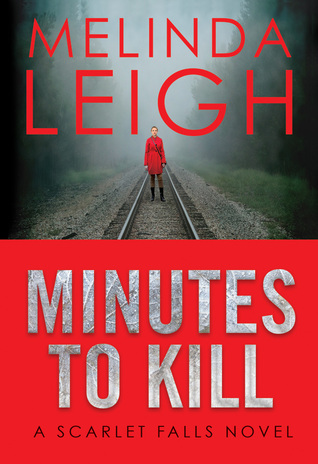 Hannah realizes that even Scarlet Falls is not safe.
Detective Brody McNamara is no stranger to Hannah and her family. He worked on the case that involved a tragedy involving Hannah's brother.  He feels close to the family and when he learns what has happened to Hannah, he is more than ready to help her in anyway he can.  Even though he is working on a murder case, he finds he wants to spend more time with her.  He finds himself attracted to her and wants to get to know her even more.  But between the kidnapping case that Hannah is involved with, the danger that Hannah is in from the kidnapper and the case he is working on, they may be in more danger than they realize.
The characters are well developed, well rounded and three dimensional.  They seem very realistic and are people I would like to get to know.  The kidnappers are the epitome of evil and at times it was hard to read about what they did.  I am able to read books about violent crimes without being bothered (unless it is about crimes against animals or children) but this book took me right to the edge.  This book is so suspenseful and nerve-racking that at times I was afraid to turn the page.   The author is quite talented in bringing about tension and suspense with just the written word.
The writing style flows smoothly and the book is an easy read.  It is the perfect blend of suspense, hard hitting characters, romance and drama.  The author pulled me in right from the very beginning of the book and never turned me loose.  This is one of the things I like most about this book.
I would recommend this book to anyone who enjoys a well plotted suspense thriller.  I have read other books by this author and I have enjoyed them all and I plan to read the first book in this series.  I look forward to reading all of her works.
I received a free copy of this book from NetGalley in exchange for a honest review.  I would like to thank NetGalley and Montlake Romance for the opportunity to read and review this book.