Synopsis:
A strange death calls on Wren to be a jewel-seeking sleuth
As someone who appraises and prepares houses for auction, Wren Morgan has seen her share of fixer-uppers. But when she arrives at her newest project, Wren is unprepared to find something she can't easily fix–a naked, dead man.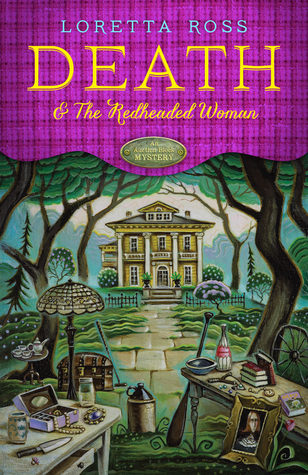 Soon after her disturbing discovery, Wren meets Death Bogart, a private investigator and surety recovery agent who's looking for the famous missing jewels of the Campbell family. When it becomes clear that there are actually two sets of lost family jewels, Wren and Death team up to solve not only the mystery of the jewels, but also the naked man's murder. With their case growing more and more complex, though, will they be able to catch the killer and bring home the loot?
Review:
When Wren Morgan begins to inventory a house going up for auction, she expects to find antiques and a glimpse into the house's past. What she does not expect to see is a dead naked man inside the house.
Death Bogart is a private detective who also does bounty-hunting work. When he sees Wren at the police station, he likes what he sees. Little did he know that meeting her would send him on an adventure like he has never seen before. The two of them get caught up in trying to solve a mystery and keep themselves alive.
The characters are well developed and realistic. Both of them are flawed and have pasts they would like to forget. Death is suffering from physical and emotional fallout from his time at war. And Wren has not escaped emotional baggage either. I love when characters are flawed because they seem more real to me. Everyone is flawed in some ways. Reading about the relationship that builds between them was very touching and I enjoyed it.
The mystery is carried on throughout the entire book, starting with the dead naked man. There are enough clues and twists and turns to keep the reader guessing up until the very end.
The writing style flows smoothly and the book is an easy read. There is suspense, romance and humor contained within the book. I thinks the title is very clever and appropriate in two different ways.
I would recommend this book to anyone who enjoys a well crafted humorous cozy mystery. This is the first book that I have read by this author but it will not be the last. After researching for her other books, it looks as though this is her debut book. What a wonderful job the author did.
I received a free copy of this book by NetGalley in exchange for a honest review. I would like to thank NetGalley and Midnight Ink for the opportunity to read and review this book.