Synopsis:
Living With No Regrets Is Harder Than It Seems
Finley isn't exactly sure when her life began to feel unfamiliar. She suspects the transformation started long before she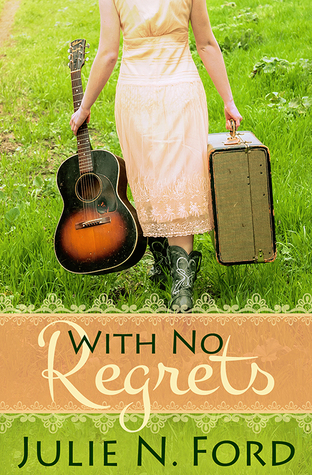 caught her husband and fellow garden club member doing the white-trash-two-step on her new Bernhardt sofa. Now free from the shackles of a loveless marriage, and with her children off to college, she's finally able to go searching for the missing pieces of her heart.
Finley's best friend, Cathyanne, is already working hard to ensure that Finley finds true love this time around. But when Finley is unwittingly tossed into the arms of two men—their sexy trainer and her neighbor, a popular country star—Cathyanne fears finding the right guy will be more complicated than she ever could have imagined.
For Finley, building a new life feels as impossible as flying a paper airplane to the moon. But maybe, just maybe, with the right help, she will find her whole heart—even if it's in the very last place she thinks to look. (Goodreads)
Review:
Finley never expected to find herself in the situation she is in.  When she finds her husband in a very compromising position, she knows that she has to get away from him.  Although she had her suspicions concerning her husband's faithfulness, she now has proof positive that he is a cheater.  It is time to leave him and try to start over with her life.  The problem is, she does not know how to do that.  But with the help of her best friend, Cathyanne, she finds herself starting on a journey to find herself, whether she is ready or not.
The characters are well developed and well rounded.  I enjoyed reading about the friendship between Finley and Cathyanne, everyone should have a best friend like that.  
With her mother's prompting she joins a divorce therapy group.  Although she feels uncomfortable talking about her life with strangers, she realizes that she is not the only one to find themselves in her predicament, and this knowledge is helpful to her.  When she finds herself the object of interest by three different men, she has a lot of soul searching to do.  And she realizes that she is the only one can make the decisions needed to have the life she wants.  She knows that it is time for her to be selfish and do what she wants, instead of always trying to please others.
The writing style flows smoothly and the book is an easy read.  This book has the perfect blend of romance, heartache, friendship, tears, laughs and finding one's self.  The reader is taken on a roller coaster ride of emotions, which I really enjoyed.  At times I would ask myself what I would do in a certain situation and I did not always have an answer to that question.  
I would recommend this book to anyone who enjoys a well crafted contemporary women's fiction.  This is the first book that I have read by this author but I plan to read other books that she has written.  
I received a free copy of this book in exchange for a honest review.