Synopsis: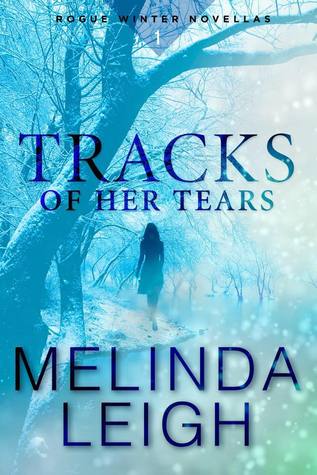 County investigator Seth Harding intends to spend the holidays with his newly reconciled family, but a few days before Christmas, a homicide thwarts his plan. Seth arrives at the scene and makes a painful discovery: the victim is his brother-in-law's girlfriend. Her apartment has been ransacked and her toddler left motherless. To make matters worse, Seth's brother-in-law, Bruce, is missing. With Solitude locked in a rare, deadly deep freeze and the temperature plummeting, the residents launch a desperate search.
Seth calls his wife, social worker Carly Taylor, to take the case so the little girl doesn't get lost in the foster care system. With the holidays near, Carly brings the child home with them to celebrate Christmas. But when the Taylor farm is also trashed, Seth and Carly must race against time—and against a paralyzing winter storm—to find Bruce and catch a killer in the first pulse-pounding sequel to the Rogue River Novellas. (Goodreads)
Review:
Seth Harding is an investigator who is hoping to be able to spend the Christmas holiday with his wife, Carly, his daughter and his wife's family.  But a few days before Christmas, he is called to a homicide.  When he gets there he recognizes the victim, the girlfriend of his brother-in-law, Bruce.  And no one has seen or heard from Bruce since the night before.  He now has a homicide and a missing person to deal with.  Carly, who is a social worker, has to deal with the toddler that is left behind when her mother is murdered.  So much for a peaceful holiday series.
I have read all of the books in this series and I have really enjoyed them all.  When I saw that there were two more novellas to read, I was beyond thrilled.  You do not have to read them in order but to get the most enjoyment out of them, I would suggest you do just that.
The characters are well developed and well rounded.  Although the book mainly features Seth and Carly, all of the characters from the other books are involved, and I enjoyed seeing them again.  Seth and Carly are both dedicated to their jobs and want to see justice served.  But they are equally determined to make time for their marriage and their daughter.  But sometimes there just is not enough time for both.  
The writing style flows smoothly and the novella is an easy read.  The mystery is carried on throughout the entire story and there are enough twists and turns to keep the reader guessing.    The author is very talented in creating suspense and tension with just her written word.  I found myself turning pages as fast as I could to see what would happen next.
I would recommend this book to anyone who enjoys a well crafted mystery suspense.  As I said earlier, the best way to read this series is in order, but it is not necessary.  What is necessary is that you read this series because it is really good.
I received a free copy of this novella from NetGalley in exchange for a honest review.  I would like to thank NetGalley and Montlake Romance for the opportunity to read and review this novella.