Each day, between now and Thanksgiving, I will feature two Thanksgiving themed books that you might want to check out. Hope you find some that you will enjoy, happy reading.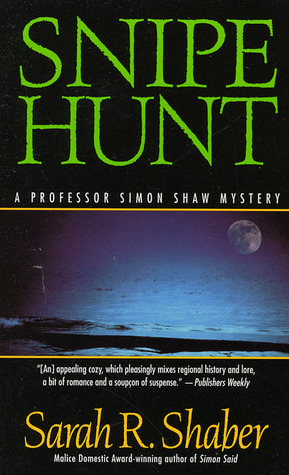 The Discovery of an old corpse dredges up the past for a small town with a lot to hide…
Professor Simon Shaw wants nothing more than to spend a peaceful Thanksgiving with friends, staying in Pearlie Beach, a small town on the Outer Banks of North Carolina. But even has the turkey roasts, he finds himself embroiled in a fifty-year-old mystery of strange disappearances, suspicious deaths, and treasures lost and found.
The holiday disruption begins with the body of a local man is dredged from the waters of Pearlie Beach. In his hand, several rare Confederate coins; in his decaying ribs, the sharp blade of a knife. Soon Simon, aided by Julia McGloughlin, a mesmerizing police attorney, discovers that secrets in this small town run as deep as the waterways that surround it.
Simon knows that finding another cache of coins is about as likely as getting the guarded residents of Pearlie Beach to talk. But he also knows that if he doesn't continue to investigate, a decades-old murder will remain unsolved–and another may be close at hand. (Goodreads)
http://www.amazon.com/Snipe-Professor-Simon-Murder-Mysteries-ebook/dp/B004RJ7ZLW/ref=sr_1_2?s=digital-text&ie=UTF8&qid=1447205761&sr=1-2
There's no fun in dysfunctionalSmall-town laundress Josie Toadfern has her own fair share of dirty laundry — namely the clan! Ostracized from the family unit ever since her parents dumped eight-year-old Josie in a local orphanage, the stain-busting dynamo's stunned to find herself invited to crabby old family matriarch "Mamaw" Toadfern's Thanksgiving celebration — and too curious to refuse.
But an even bigger shock is waiting for her there: Josie's long lost mom and pop, blandly unapologetic and full of new — probably illegal — get-rich-quick schemes. And when a dead body is tossed into the already explosive chaos of bitter feelings, intra-family feuding, and incinerated turkey meat, Josie finds herself in the most uncomfortable position of having to prove her disreputable dad innocent of murder. But cleaning up messes is Josie's business. And sometimes blood is thicker than cranberry sauce — and a much more difficult stain to eliminate. (Goodreads)
http://www.amazon.com/Hung-Out-Die-Stain-busting-Stain-Busting-ebook/dp/B00FJ3CKEW/ref=sr_1_2?s=books&ie=UTF8&qid=1447205814&sr=1-2&keywords=hung+out+to+die