Each day, between now and Christmas, I will feature three Christmas themed books that you might want to check out. Hope you find some that are new to you and some that you enjoy.  Enjoy your reading.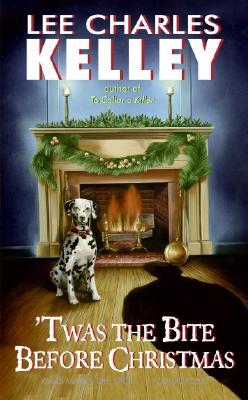 The pre-holiday homicide of a housemaid in a sprawling Maine mansion and the kidnapping of a Dalmatian puppy threaten to take kennel owner and former cop Jack Field on a Christmas slay ride. Original. (Goodreads)
http://www.amazon.com/Twas-Bite-Before-Christmas/dp/0739460463/ref=sr_1_1?s=books&ie=UTF8&qid=1449075219&sr=1-1&keywords=twas+the+bite+before+christmas
K
Kathleen Paulson is snowed under running her library and caring for her extraordinary felines, Owen and Hercules. But when a fund-raiser turns deadly, she'll have to add sleuthing to her already full schedule….
Winter in Mayville Heights is busy and not just because of the holidays. Kathleen is hard at work organizing a benefit to raise money for the library's popular Reading Buddies program. She has her hands full hosting the event. And when a guest at the gala drops dead, her magical cats, Owen and Hercules, will have their paws full helping her solve a murder.
The victim is the ex of town rascal Burtis Chapman, but she hasn't lived in the area in years. And though everybody is denying knowledge of why she was back in town, as Kathleen and her detective boyfriend, Marcus, begin nosing around, they discover more people are connected to the deceased than claimed to be. Now Marcus, Kathleen, and her uncanny cats have to unravel this midwinter tale before the case gets cold. (Goodreads)
Christmas in New York. The city's legendary Ramsey's Department Store is suffering its worst season in years. General manager Barnaby Tischler knows it's because their rival, Weatherly's superstore, is scaring off the store's customers–with bomb threats! But when Ramsey's Santa-for-hire is found in a utility closet shot through the heart, Tischler's only hope lies in his old buddy, Mayor Ed Koch.
(Goodreads)