I am happy to be hosting Kim Carter, author of Sweet Dreams, Baby Belle.  I am grateful that she has answered some questions and offered a book give away.  In order to be entered in the giveaway, just leave a comment on my blog.  A winner will be randomly chosen this evening, probably around 9 PM.  Be sure to leave an address so the book can be sent to you if you are the winner, or check back  in the evening.  And if anyone would like to click the "Follow" button on my blog, that would be great.  Thanks for stopping by and be sure to check out this great book.
When did you know that you wanted to be an author?  What things, if any, influenced that decision?
I have always been an avid reader and enjoyed the mystery / suspense genre even as a child. The Encyclopedia Brown series was one of my early favorites.  But actually, it was an illness in 1999, which caused me to leave my job, that got me started writing.  It began as simply a therapeutic hobby.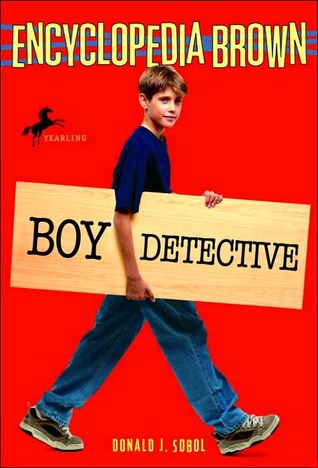 What made you decide to write mystery/thrillers instead of a different genre?  Whatever the reason, I'm so happy that you write the genre you do because you are so good at it!
I was always a fan of mystery / suspense and it was only fitting that my novels followed that genre.
What have you discovered about yourself since you began writing?
That I love having a job where I can work in my pajamas with my dogs laying beside me.        
What do you think is the easiest thing about writing?  What is the hardest?
Oh everything about writing has it's ups and downs. I love doing research most of all.  It has led me to Georgia's Death Row, hospital morgues, and night time cemetery visits.  If I want to write about something, I have to visit and get the whole experience, from the sounds and smells to just the visual presence of the place.  I think the hardest part is actually making myself sit down and stay tied to the computer.  It often takes days for certain ideas to formulate. I've painted myself into a corner more times than I care to admit and have to find a way to make the story work.
Was it difficult to get your first book published?  How did you decide to choose G Street Chronicles to publish your books?
I was actually too intimidated to really pursue publication because I never had much confidence in my work. I considered myself an amateur, but the truth was rejection is extremely painful. My husband, sister, and friends encouraged me to reach out and I sent samples of my work to G Street Chronicles. They had just added Mystery / Suspense to their publishing house and we hit it off right away.  They liked my work, I liked them, the rest is history.      
Are the experiences in the books based on someone you know, or events in your own life?  Where do the characters that you create come from?  
I won't point any fingers. LOL.  I often use the first or last names of friends and family which is very entertaining to them.  Clara and Iris are based on my Mother and her best friend Billie Sue.  They were just a Hoot, as we say in the South.
How many books have you written?  Out of all of them, do you have a favorite?
I've written eight books, but only four are currently available.  I have to claim, 'Sweet Dreams Baby Belle' as my favorite, however 'No Second Chances' is a close second. (No pun intended).   
What is your work schedule like when you are writing?  Do you work from an outline or plot or do you just see where an idea takes you?
I never have a plot or outline and I'm often amazed at where the story leads me.  I'll have thoughts of a story line taking one direction but the characters have another in mind.  They do have a mind of their own.  I don't ever have a schedule, as hard as I've tried to establish one. Ugh, that will be my New Year's resolution AGAIN this year…at 49 years old, one would think that I could plot out a schedule and stick to it. One thing's for sure, I have to have on comfortable pajamas to write and I certainly write the best when it's raining outside.    
Do you read the reviews written for your books?  Do you do anything special to obtain those reviews?
I do read the reviews posted by readers but I have terribly thin skin which isn't a good quality in this business.
What type of books do you like to read?
Mystery / Suspense
Who are some of your favorite authors?
Sue Grafton tops the list by far, but I also love Karin Slaughter, Iris Johansen, and Mary Higgins Clark.
What is the one thing you would like your readers to know about you?
How extremely grateful and humbled I am by anyone that takes the time to read one of my novels.
Is there anything in particular that you would like to say to your readers?
If you ever read a good book, recommend it to a friend.
What projects do you have planned for the future that we can look forward to?
My next project is to start a series with Clara and Iris, two older ladies that become private investigators. They are extremely funny and entertaining. They made their first appearance in 'Sweet Dreams Baby Belle' and I fell in love with them.
How can readers discover more about you and your work?     
   Facebook: Kim Carter Community at http://www.facebook.com/Kim-Carter-662227190458111/.
I would like to thank Kim for spending time with me and answering my questions so readers can get to know her better.  And for sponsoring my book giveaway.  I greatly appreciate her time and effort, as well as her writing abilities.  Cannot wait to read more of her books.
Here is my review of this fantastic book.
S
ynopsis:
Lizzie, a small-town waitress, thought she'd finally met her prince charming in Dr. Grant Chatsworth. She was young and in love, and the quick courtship ended with the four carat diamond engagement ring of her dreams.
Now residing in one of Buckhead's finest estates, Lizzie soon learns all that glitters is not gold. Her handsome husband, renowned cardiac surgeon and developer of a new congestive heart failure drug, was becoming cruel and controlling. Lizzie finds herself captive in the vast expanse of his estate without a phone or a car, and under the watchful eye of Flossie.
When Lizzie discovers that her husband's drug development company is a Ponzi scheme, she realizes that her life could be in danger if she doesn't somehow escape the gated mansion on the hill.
With her parents deceased, her only hope is to get to Biloxi, Mississippi and seek refuge with her sister, Maggie. Maggie and her husband Leland quickly find a safe harbor for Lizzie in a house on the bayou. However the house at the end of the street might not be the quiet retreat Lizzie was hoping for.
The confines of her hideaway soon get to Lizzie so she begins sneaking out in the middle of the night to walk in the historical cemetery next door. One night a damaged, carved lamb on top of the tombstone of a small child catches her eye, and the story of the child immediately captures her heart. Just when Lizzie Chatsworth thinks her world can't get any more complicated, she finds herself in the middle of a mystery from the 1800's that is pulling her in and demanding she seek justice.
As her husband's empire begins to crumble, he's more determined than ever to find Lizzie and kill her. But, will the mystery of Baby Belle's death end Lizzie's life first? (Goodreads)
Review:
This book is one of the most suspenseful and tension-filled books that I have ever read and, in my opinion, one of the best books I have ever read. Throughout the entire book I wanted to go to the end of the book to see what would happen and to make sure that it all ended well, but I did refrain from doing that.  And I'm glad that I held back because it was well worth the wait.  There are really two mysteries contained within the pages.  The first mystery is if Lizzie will ever be free of her abusive husband and the second is who is Baby Belle and what happened to her many years ago.   
The book starts out with a bang, literally, in the Prologue, and the tension just kept building from there.  There are so many different storylines that are expertly intertwined and woven together to make one complete well crafted suspense read.   The tension continues to build throughout the whole book and the ending had many surprises. There are many twists and turns and at times I felt like I was on a roller coaster ride.  There are certain aspects to the mystery that I was not expecting and that came as a total surprise and increased my enjoyment even more.  I do not want to say what those aspects are because I consider it a bit of a spoiler but be prepared for some surprises.  
The writing style flows smoothly and the book is an easy read.  Most of the chapters are short and I think this added to my anxiousness. The author knew when to stop a chapter for optimum suspense and made me want to keep reading.  I have always preferred shorter chapters than longer ones so this helped me like the book even more.  I kept wanting to read one more chapter because I needed to see what was going to happen, but I was nervous reading more chapters because I was afraid to see what would happen next.  I think that is a sign of a very talented author who can make the reader feel like this with just her written word.    One of the things I liked the most about this book was all the thoughts that each character had.  I was not just reading about their actions but also their thoughts and feelings and that helped me to feel what they were feeling.   
The characters are well developed, well rounded and three dimensional. Each character serves a specific role in the book and there are no characters that are not important to the storyline.  There are many characters that are very easy to like and care about.  Lizzie just wants a normal life and to be free of her controlling husband.  You cannot help but cheer for her and wish her luck.  There are also plenty of characters to dislike, such as Grant, and you hope that they will get what they deserve. My favorite characters in this book were Clara and Iris, the elderly friends who become very involved in the mystery.   They are quite the characters and I laughed at a lot of their comments and antics.
This is the first book that I have read by this author and I do not know how I have missed her other books.  I will definitely be reading her other works and watching for her future ones.  This author has a new fan and I am so glad that I read Sweet Dreams, Baby Belle.  I would rate it higher than five stars if I could, that is how much I enjoyed it.  I would recommend this book to anyone who enjoys a well plotted, well crafted suspense thriller.