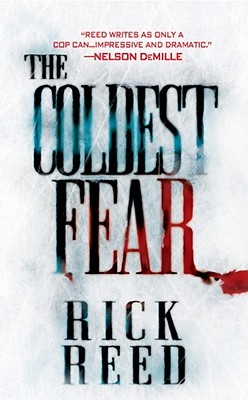 Synopsis:
Take One Deranged Killer. Add One Determined Cop. You Get One Deadly Obsession. . .
From the moment he sees the young woman's body in her hotel bathtub, homicide detective Jack Murphy knows he's looking at a truly demented but brilliantly designed puzzle. She's been drained of blood. Missing her left hand–and the killer left a special message just for him. Hours later, he sees her severed hand arranged on a second victim's body. The newspaper has the gruesome details. The FBI has a theory. But only Murphy knows how hard he'll have to push–and how much he'll have to risk–to thwart the killer's twisted game. (Goodreads)
Review:
The writing style flows smoothly and the book is an easy read.  The author is very talented in creating suspense and tension with the written word.  I wanted to turn the page to see what would happen next but I was afraid to turn the page to see what would happen next! Whether writing about the crime scenes or the pursuit of the many suspects, I felt like I was right there watching it all unfold in front of me.  There are some violent graphic details given, especially when describing the crime scenes, so be forewarned.
The characters are well developed and well rounded.  Jack is a no-nonsense type of guy, and he is willing to do whatever it takes to bring justice to the victims.  If that means using means that may be outside the law, that is alright with him.  His main goal is to identify the killer, get him off the street and save as many lives as he can.  This dedication and take charge, no holds bar attitude has cost him his marriage but he is still relentless when he is working a case.  With the help of his partner, Liddell Blanchard, or "Bigfoot", they are pursuing all clues and leads to apprehend a deranged killer.  I enjoyed the relationship between the two partners and thought their bickering and banter were funny.  The killer was a truly evil person, quite devious and deceptive.  
I would recommend this book to anyone who enjoys a well written  suspenseful police procedural.  I am looking forward to reading more books by this author.  
I received a free copy of this book from NetGalley in exchange for a honest review.  I would like to thank NetGalley and Kensington books for approving me to read and review this book.