Today I am talking to Sis of MiddleSisterReviews.com. I met Sis a few years ago on an Amazon forum that we both visit.  I wanted to learn a little bit more about her and I thought I would share what I found  out with you.  I am very pleased that she agreed to do an interview with me.
Thanks, Sis, for talking to me and answering my questions.  
You are so welcome.  It's a first for me – I've always been on the other side of the interview!
Please share a little bit about yourself and your blog.
The first photos of me in the family album picture me listening, enrapt, while my father reads the newspaper . . . so perhaps it should not have surprised anyone when I changed my major in college from commercial art to English, then took up a job as a reporter for a small-town daily in rural Mississippi.
I'd considered other careers – most notably, veterinary medicine because I've always loved animals – but I'd never contemplated studying English or had any desire to write.  Diaries and journals held no appeal for me.  I'd been expected to become an artist since kindergarten.  I loved drawing and painting.  I was intrigued by wire and wood sculpture, though I was happy to put pottery behind me since I don't like the feel of clay on my hands. Glass mesmerized me, though I never got beyond the basics with stained glass and never had an opportunity to blow glass.  The needle arts and other crafts?  Playtime!
Then, I fell in love with punctuation during freshman composition the summer I started college.  None of my friends took freshman English, preferring to place out of it with high scores on standardized tests, and I intended to do the same.  My mother, who was earning a Ph.D. in literature, and her mother, who already had one, were horrified and insisted that I must take the two-semester course.  I signed up for two 6-week summer sessions in an attempt to keep the peace – and it worked because the courses were taught by a full professor, instead of a graduate assistant, and I was lucky to land in the class of a scholar who was also an excellent teacher.  He gave my first essay the lowest grade I'd ever received – a "D" – but my third earned an "A" and they were all "A" and "A+" efforts after that.  By the end of the second summer session, I'd consulted my advisor and changed my major.  I took as many writing classes as I could at a time when colleges and universities were just beginning to look beyond literature and offer advanced classes in creative and technical writing.
At the beginning of my career, paydays always came with a sense of surprise – I was earning money to do something I'd have paid to be allowed to do! That's as good as it gets in the world of work.  By the time I quit, I had come to feel that no one could possibly pay me enough to make me listen to one more politician.  And that's still true.  I tried writing fiction, learned that my skills don't include story-telling, and, after getting married at the age of 38, focused on my husband and his family.  I first considered blogging because other people were pushing me to write again, but I originally intended to write a blog on gluten-free cooking.  The need for, one, an editor, and two, cooks who could test my recipes, held me back when an online acquaintanceship grew into the kind of devoted friendship that, if we are truly blessed, between sisters.  We planned to become partners in a blog, but life continued to twist in different directions, taking that friendship along.  Little Sis needed to go in a different direction, and I either needed to start blogging or come up with a Plan B.  Little Sis continues to help as my trusted editor, reviewing my reviews and catching (most of) my mistakes.
Where did the name for your blog come from?
MiddleSisterReviews came from that friendship, but the final decision came from my web host.  I'd learned not to search for available names, because some sites track those searches and then buy up those names and similar names in hopes of selling them to you at a higher price.  Instead, I drew up a list of possibilities before I called the web hosting company.  The agent stopped me after the second suggestion – MiddleSisterReviews – because he thought it was both catchy and easy to remember. And to spell correctly.  And . . . I am a middle sister.  I have a brother who is 17 months older than I and a sister who is 128 months younger than I am.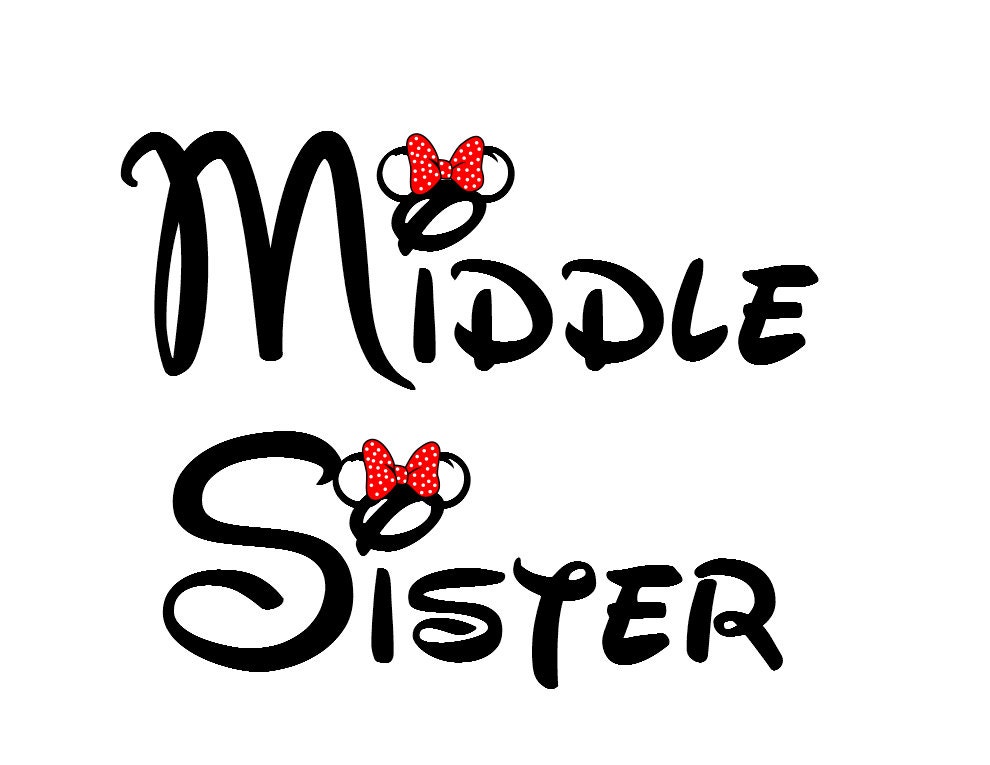 Can you tell me some of your strengths that you feel help you in your blogging?
First, I've been reading since I was four years old and I studied a lot of literature in earning that bachelor's degree in English.  I read a fairly wide variety of literature and non-fiction, so I'm open to many different kinds of books.  And, I have a pretty solid background in writing with an eye (and an ear) towards a broad background of readers.  I wrote my first book reviews while working for newspapers.  I still have a shelf of books I received from
publishers when Advanced Reading Copies were hastily printed books and first-run hardbound books rather than digital galleys.  All of the lessons I learned in writing for newspapers help me in reading books for review and in writing those reviews.  They've also taught me that, while I wholeheartedly endorse legendary cop reporter/mystery novelist Edna Buchanan's Three Rules of Journalism – "1. Never trust an editor. 2. Never trust an editor. 3. Never trust an editor." – every writer needs a good editor because we just don't see our own errors.  We read what we meant to write, not what we did write.
I know you are an avid reader.  Did you read a lot when you were a child?  What is your favorite childhood book?
I adamantly refused to learn how to read until, at the "advanced" age of four, my mother manipulated me . . . possibly for the first and last time.  I loved being read to, but I was not at all interested in learning to read myself.  I don't
know if I guessed (correctly!) that learning to read meant that my parents and grandparents would stop reading to me, or if I
had other grounds for suspicion.  My mother was determined, though, that I was going to learn how to read and enter kindergarten as a well-established reader.  One afternoon, she tricked me into lessons by pretending that she didn't have time to read a cookbook so I could make fudge (one version holds that I wanted to bake apples instead, and either is likely) but that girls who knew how to read could make fudge (or bake apples) whenever they wanted because they could read the recipes themselves.  I fell for it hook, line and sinker, and the mother who was too busy to make fudge (or bake apples) suddenly had all the time in the world to give reading lessons.
After that, there was no looking back.  I read everything, from billboards and cereal boxes to classic children's fiction, Dr. Seuss, fairy tales and so on.  I don't remember when I didn't have dozens of books, and my favorite at any time would have been whatever I was reading or had just read.
What do you enjoy doing in your spare time?
I'm semi-retired, so, in one sense, all of my time is spare.  But, my problem has always
been in limiting my activities to fit my time rather than in finding activities to fill it.  I still love animals, and I have one cat, two chickens (who have retired from egg production), three dogs and one horse.  I had a goat for about 15 minutes, but that's a near tragedy.  Juliet, now three-legged, has a happy home elsewhere, and my horse will never again be offered a pet of his own.  I would like to make more time for gardening, needle crafts like embroidery (especially with silk ribbon) and knitting, sewing, and my home would like me to make time for cleaning and cooking.
Where do you find inspiration for your blogging material?
I receive many books through NetGalley, a service that links book reviews with book publishers, but I sometimes choose to review books that I have either bought or borrowed on my own because I think my subscribers would enjoy the book if they knew about it.  Endeavour Press, a UK-based publisher of digital books, also provides books for review, from its back lists as well as its current lists.  Severn House has graciously allowed me to choose any book from its list of new releases.  Many publishers limit their advanced reading copies to blogs with a significant subscription base, and I hope to meet some of those requirements in the future.
What do you think is the most rewarding thing about blogging?
I
t's always gratifying when the publisher chooses to feature one of my reviews, but I am most gratified when readers tell me that a particular review either made them want to read the book or convinced them that they wouldn't like the book.  I don't publish reviews of books I can't recommend, so I've found merit in any book I feature, but no two readers have the exact same taste.  I want my reviews to help readers find books that they (or someone on their gift lists) want to read.  I hope that they'll enjoy reading my review, even if they don't want to read the book I reviewed, but that is a secondary goal.
How much time would you say you spend on your blog?
I have no idea.  I launched my blog at the end of February, and immediately confronted some personal issues that compete for my time and attention, so I'm still tinkering with the features on the website as well as developing a reading/writing/work habit.
What is your work environment like when you are blogging?
I can read anywhere, under almost any circumstances, and I'm almost as effective in shutting out the world around me when I write, so the environment isn't a big factor for me.  I might be riding in a car, or sitting in my chair.  I could be lying in bed, or soaking in a bubble bath.  When it's time to write, the only thing I really need is a place to set my laptop . . . and, yet, some "writing" occurs in my mind even when I don't have the means to record those sentences.
What would you most want readers to know about you?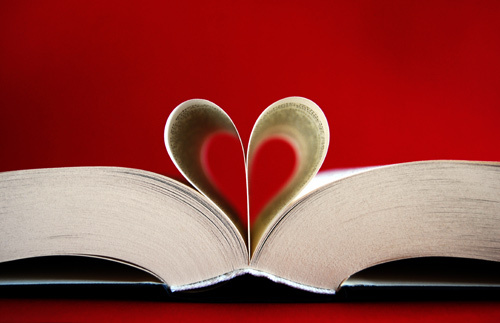 That it's not about me.  It's about the book, it's about them, but it's not about me.  My writing style is very casual, conversational, as though we're talking one-on-one about a particular book, or its author, but I'm always thinking as I read and as I write about what other readers need to know to determine if they would enjoy a book.  I think of specific readers I know, from a fellow history buff who can't stand historical novels that are not well-grounded in the history of their setting, to forgiving friends who are eager to be entertained and don't ask much from any story.
Where do you see your blog three years from now?
I'm still an officer in the commercial nursery that my husband's family has owned and operated since 1924, but the nursery is no longer producing plants and Mister Sister tells
me that my salary will end within three years, so I'd like to be earning enough money from ads and purchases to provide enough income to bridge the gap between then and retirement age.  I earn a little bit now when readers buy products through links on my site.  I hope by then to have enough readers to qualify for a program like Google's AdSense, which would tailor small ads on the side or foot of my pages to keywords in my posts, in my readers' comments, or in searches they have recently made.  My hosting company tells me I'm off to a good start, earning enough in my first full month to cover my costs for two months. J
How can readers follow your blog?
They can follow automatically by signing up as a subscriber, from any page on my blog.  The subscribe option is at the top of the sidebar on the right for users of desk- and laptop devices, but is automatically moved to a section below posts and related comments for users of handheld devices (which includes the various iPads).  Or, they can bookmarkhttp://www.MiddleSisterReviews.com or enter that address in a search bar to visit at will.
                                              (mid'-l sis'-tǝr) n. the reader's favorite sister
Thank you so much, Sis, for a fantastic interview.  I had a great time doing this interview and I found some of your answers fascinating.  And some time I want to hear the whole story about Juliet, the goat, and Magnolio Palomino, your horse.  🙂