Today's Spotlight Author is Vicki Delany, who also writes as Eva Gates.  She is a very prolific author and has written numerous books.  So many that I am amazed, as you will be, when you see all of the books she has p.  Check them out, I am sure you will find a lot that you will enjoy.
About The Author
"It's a crime not to read Delany," so says the London Free Press.
Vicki Delany is one of Canada's most varied and prolific crime writers. Her popular Constable Molly Smith series (including In the Shadow of the Glacier and Among the Departed) have been optioned for TV by Brightlight Pictures.
She writes standalone novels of modern gothic suspense such as Burden of Memory and More than Sorrow, as well as a light-hearted historical series, (Gold Digger, Gold Mountain), set in the raucous heyday of the Klondike Gold Rush. She is also the author of a novel for reluctant readers, titled A Winter Kill.
Having taken early retirement from her job as a systems analyst in the high-pressure financial world, Vicki is settling down to the rural life in bucolic, Prince Edward County, Ontario where she rarely wears a watch.
Visit Vicki at www.vickidelany.com , www.facebook.com/vicki.delany, and twitter: @vickidelany
She blogs about the writing life at One Woman Crime Wave (http://klondikeandtrafalgar.blogspot.com)
Vicki is a member of Crime Writers of Canada, and Capital Crime Writers, and is on the board of Wolfe Island's Scene of the Crime Mystery Festival.
Visit Vicki at www.vickidelany.com
(Goodreads)
Constable Molly Smith Series:
Trouble is brewing in the small, bucolic mountain town of Trafalgar, British Columbia. An American who came to Trafalgar as a Vietnam War draft dodger has left land and money to the town. But theres a catch. The money must be used to build a garden to honor draft dodgers. (Goodreads)
http://www.amazon.com/Shadow-Glacier-Constable-Molly-Mystery-ebook/dp/B003X27QC2/ref=la_B001JP2AAI_1_7?s=books&ie=UTF8&qid=1463942305&sr=1-7
In the bucolic mountain town of Trafalgar, British Columbia, a young woman is found dead of a heroin overdose, her baby lying at her side. While this should be an open-and-shut drug case, restraint marks on the victim suggest that the death might not have been completely accidental.
As the investigation into the young womanas death and life grows, the case becomes increasingly personal for Probationary Constable Molly Smith and Sergeant John Winters. Only two things are known about the dead woman: her first name is Ashley, and she has a three-month-old baby boy. Who was she? And was this is just a drug deal gone wrong, or is there something more sinister at play? Smithas mother, Lucky, has taken in the orphaned baby: does he hold the key to solving his motheras murder?
Meanwhile, Wintersa wife, Eliza, is considering accepting a modeling contract with the same resort development that seems to be ripping the close-knit community apart. Has the controversial project pushed a member of this quiet community to murder?
Valley of the Lost is the sequel to In the Shadow of the Glacier. (Goodreads)
http://www.amazon.com/Valley-Lost-Constable-Molly-Mystery-ebook/dp/B003XNU024/ref=la_B001JP2AAI_1_3?s=books&ie=UTF8&qid=1463942305&sr=1-3
Siblings Wendy and Jason Wyatt-Yarmouth and their friends are in the peaceful mountain town of Trafalgar, B.C. enjoying a two-week vacation. Tragedy strikes the group of privileged students when two of them crash through the ice into the frozen river. (Goodreads)
http://www.amazon.com/Winter-Secrets-Constable-Molly-Mystery-ebook/dp/B003XNU08S/ref=la_B001JP2AAI_1_2?s=books&ie=UTF8&qid=1463942305&sr=1-2
As the mountain town of Trafalgar, British Columbia, shakes off a long hard winter, famous photographer Rudolph Steiner arrives to do a feature on mountain tourism. Steiner is accompanied by his assistant and sexy young wife, but he has another reason for the visit: to reconnect with the woman who left him twenty-five years ago to marry another man. Twenty-five years ago she was young, beautiful, naïve, and an internationally known supermodel. Today Eliza Winters is no longer young, and definitely not naïve, but still beautiful and married to Trafalgar City Police Sergeant John Winters. When Steiner is found dead in his luxury hotel room, shot once in the back of the head, suspicion falls upon Eliza. John Winters is forced into the most difficult decision of his life: loyalty to his job or to his wife. As the RCMP dig into the secrets of both Steiner and Eliza, John Winters slowly comes to realize that he doesn't know the woman to whom he has been married for twenty-five years as well as he thought he did. Unable to help the Sergeant, Constable Molly Smith has her own troubles: a series of B&Es has the peaceful town in an uproar, her overprotective Mountie boyfriend is fighting with her colleagues, and a vengeful stalker is watching her every move. When tragedy strikes at the heart of her own family, Molly can't even turn to her mother, Lucky, for help. (Goodreads)
http://www.amazon.com/Negative-Image-Constable-Molly-Mystery-ebook/dp/B0042FZQ0I/ref=la_B001JP2AAI_1_5?s=books&ie=UTF8&qid=1463942305&sr=1-5
Fifteen years ago a young girl by the name of Moonlight Smith went to her best friend Nicky Nowak's house for a sleepover. Moonlight joined the family for breakfast the following morning and was then picked up by her mother. Shortly after, Mr. Nowak went for a walk. He was never seen again. Autumn has arrived on the mountains above Trafalgar, B.C., and the promise of winter is in the air. Constable Molly Smith is cuddled by the fireplace with Adam Tocek of the RCMP when Tocek and his dog Norman are called to a wilderness camping ground to join the search for a little boy who snuck away from his family looking for bears. The child is found, dirty, terrified, weeping, but unharmed. Then the inquisitive Norman digs up something else: human bones. The ID isn't positive, but it is enough to have Sergeant John Winters of the Trafalgar City Police pulling old boxes from the basement to re-open the Brian Nowak investigation. He finds a family shattered beyond recognition by the disappearance of their husband and father. Mrs. Nowak is an empty shell of a woman, dressed in pajamas, never leaving the house. Her son Kyle haunts the streets of Trafalgar at night and spends his days creating beautiful, but highly troubling, art. Nicky Nowak lives in Vancouver and has grown up to be gorgeous, charming, elegant. Yet behind that facade lies a woman whose heart has closed so tightly against human relationships she comes to Trafalgar trailing in her wake a terrifying threat to another innocent family.  As the investigation into the life and disappearance of Brian Nowak grows, old secrets are brought to light and new ones struggle to remain hidden.
 (Goodreads)
http://www.amazon.com/Among-Departed-Constable-Molly-Mystery-ebook/dp/B0061SWW42/ref=la_B001JP2AAI_1_4?s=books&ie=UTF8&qid=1463942305&sr=1-4
It's the end of March and Trafalgar, British Columbia, is preparing for the last influx of the seasonal skiers. Teachers, parents, and students are preparing to relax at home or head off on vacation. But for high school English teacher Cathy Lindsay, the week of relaxation doesn't work out as planned. She's gunned down by a sniper on a hiking trail, her small dog the only witness.
Cathy Lindsay is an unlikely candidate for a murderous ambush: she was a respected teacher, in an apparently solid marriage to an Internet developer, living a quiet life. Sergeant John Winters, with the help of young Constable Molly Smith, digs into the Lindsay marriage and friendships, searching for a motive, but one thought continually niggles at the back of his mind: is it possible this was not a random killing but a case of mistaken identity? (Goodreads)
http://www.amazon.com/Cold-White-Sun-Constable-Novels/dp/1464201609/ref=la_B001JP2AAI_1_16?s=books&ie=UTF8&qid=1463945006&sr=1-16&refinements=p_82%3AB001JP2AAI
"A weekend getaway to the Rocky Mountains. A Scottish-inspired castle of carved stone, imposing turrets, liveried bellhops, and panoramic views. Perched on the verge of one of the world's greatest wildernesses.
They're an unlikely couple: Lucky Smith, passionate environmentalist, old-time hippy; Paul Keller Chief Constable of Trafalgar, British Columbia. This vacation is a chance to explore their fledging late-in-life relationship, to indulge themselves at the famous Banff Springs Hotel.
Trouble interferes when Lucky, strong-willed and sometimes too stubborn for her own good, stands up to two bullies in the local coffee shop. To his horror Paul recognizes one of the young men as his estranged son, Matt.
In the early hours of the following morning, a frantic Matt calls his father for help.  Lucky and Paul arrive to find a body on the apartment floor, but Matt has gone.
Matt Keller is an experienced wilderness adventurer. All signs indicate that he's escaped into the backcountry. To RCMP Sergeant Eddie Blechta, running is all the proof of guilt he needs.
Paul Keller  can do nothing but watch the investigation from a distance, terrified that Blechta is right.
Lucky's daughter, Constable Molly Smith of the Trafalgar City Police, abandons her chaotic Thanksgiving kitchen to offer her mom support. She has no intention of meddling in the police investigation, but when Matt's sad, shy girlfriend, Tracey, asks for her help, Molly Smith finds herself not only interfering but putting herself on the wrong side of Edward Blechta.
And Molly Smith is as good in the wilderness as Matt Keller."  (Goodreads)
http://www.amazon.com/Under-Cold-Stone-Constable-Mystery-ebook/dp/B00JERUG04/ref=sr_1_1?s=digital-text&ie=UTF8&qid=1463945808&sr=1-1&keywords=under+cold+stone
What would it be like to return to your hometown after twenty-five years in prison for a crime you have maintained you did not commit? And why would you? Walter Desmond is back in Trafalgar, British Columbia, having been officially exonerated when new evidence showed corruption at worst, incompetence at best, by the Trafalgar City Police conducting the investigation. His pitbull attorney is seeking five million in damages from the provincial government. But Walt has not returned to Trafalgar to pursue money or revenge. He just wants to know the why of it. The family of the murdered girl, Sophia D Angelo, is bitterly determined to see Walt returned to prison or dead. But for Trafalgar s police, including Sergeant John Winters and Constable Molly Smith, the reality is: if Walter didn t kill Sophia, someone else did. So, case reopened. It lands on Winters desk. The records are moldering. One investigating officer is dead, the other is retired and not talking. The police are instructed to treat Walt as if he d never been arrested or convicted. Someone else apparently killed Sophia, someone still walking free. But too many minds remain closed. It s good luck for Walt that a group of women in town for the dragon boat race are staying in the B&B where he s booked, women with no local prejudices. But then a townswoman, then a boat woman, are attacked by a rapist, the media gets active, and tempers dangerously flare. "Another brisk whodunit in a beautiful western Canadian setting with an appealing protagonist in Molly, whose personal life gets as much attention as her professional one." Booklist on the previous Constable Molly Smith mystery, Under Cold Stone." (Goodreads)
http://www.amazon.com/Unreasonable-Doubt-Constable-Molly-Novels-ebook/dp/B01AAUTKG4/ref=sr_1_1?s=digital-text&ie=UTF8&qid=1463945969&sr=1-1&keywords=unreasonable+doubt
Klondike Mystery Series:
It's the spring of 1898, and Dawson, Yukon Territory, is the most exciting town in North America. The great Klondike Gold Rush is in full swing and Fiona MacGillivray has crawled over the Chilkoot Pass determined to make her fortune as the owner of the Savoy dance hall. Provided, that is, that her twelve-year-old son, growing up much too fast for her liking; the former Glasgow street fighter who's now her business partner; a stern, handsome NWMP constable; an aging, love-struck ex-boxing champion; a wild assortment of headstrong dancers, croupiers, gamblers, madams without hearts of gold, bar hangers-on, cheechakos, and sourdoughs; and Fiona's own nimble-fingered past don't get to her first. And then there's the dead body on centre stage. (Goodreads)
http://www.amazon.com/Gold-Digger-Klondike-Vicki-Delany-ebook/dp/B00GU07OZS/ref=la_B001JP2AAI_1_17?s=books&ie=UTF8&qid=1463945945&sr=1-17&refinements=p_82%3AB001JP2AAI
A newcomer to town has secrets Fiona doesnt want revealed… Its the spring of 1898, and thousands of people, from all corners of the globe, are flooding into the Yukon Territory in the pursuit of gold, the town of Dawson welcomes them all. The beautiful Fiona MacGillivray, the owner of the very successful Savoy dance hall, is happy to make as much money as possible in as short a time as possible. When her twelve-year-old son Angus saves the life of a Native woman intent on suicide, he inadvertently sets off a chain of events that offers his mothers arch-enemy Joey LeBlanc, the madam with a heart of coal, the opportunity to destroy the Savoy Dance Hall once and for all. Unaware of impending danger, Fiona has other concerns: among the new arrivals are a would-be writer with far more tenacity than talent, and her nervous companion. Theres something familiar about the newcomers cut-glass accent, and Fiona MacGillivray is determined to keep her as far away from Angus as possible. Then a killer strikes, and the Mounties are determined to get their man…or woman. (Goodreads)
http://www.amazon.com/Gold-Fever-Klondike-Vicki-Delany-ebook/dp/B007IV854C/ref=la_B001JP2AAI_1_13?s=books&ie=UTF8&qid=1463945945&sr=1-13&refinements=p_82%3AB001JP2AAI
I
n the summer of 1897, Fiona MacGillivray and her eleven year-old son, Angus, arrive in Vancouver in time to hear the news gold discovered in the Klondike! Fiona immediately sets off for Skagway, Alaska, intent on opening a theatre. After one encounter with infamous gangster Soapy Smith and his henchman Paul Sheridan, she decides to pursue her ambitions on the other side of the border in Dawson City. As a dying man breathes his last, he passes on to Sheridan a map pointing due north to the fabled Gold Mountain, where hills of gold keep the heat from hot springs contained in a valley as warm as California.
Sheridan is determined to become the king of Gold Mountain and to marry Fiona and make her his queen. Fiona, of course, wants no part of these mad plans. When Sheridan refuses to take no for an answer, Fiona must rely on Corporal Sterling of the North-West Mounted Police, young Angus, and a headstrong assortment of townsfolk to help thwart his scheme. (Goodreads)

http://www.amazon.com/Gold-Mountain-Klondike-Vicki-Delany-ebook/dp/B007RE7TIS/ref=la_B001JP2AAI_1_11?s=books&ie=UTF8&qid=1463946653&sr=1-11&refinements=p_82%3AB001JP2AAI
Book Four of the Klondike Mystery Series by Vicky Delany!
The year is 1898. The place is Dawson City, Yukon. A man staggers out of the dusk to collapse at the feet of a startled Fiona MacGillivray, shattering the peaceful calm of a warm July night. Before breathing his last, he gasps two words: "MacGillivray, Culloden." Fiona doesn't know the man and she would prefer not to find out why he linked her name with the "bloodiest of all battles."
As international intrigue abounds and handsome Corporal Richard Sterling of the NWMP searches for the murderer, Fiona's son Angus takes a job as a photographer's assistant, a new dancer almost causes a riot, and Fiona tells herself she is not at all bothered by the amount of attention Richard Sterling is paying to the pretty and charming photographer, Miss Eleanor Jennings.
This is the latest installment of the Klondike Mysteries, starring Fiona MacGillvary. The first three books of the Klondike Mystery series are "Gold Web," "Gold Fever, " and "Gold Mountain."  (Goodreads)
http://www.amazon.com/Gold-Web-Klondike-Vicki-Delany-ebook/dp/B00B9VY6HW/ref=la_B001JP2AAI_1_8?s=books&ie=UTF8&qid=1463946653&sr=1-8&refinements=p_82%3AB001JP2AAI
Ray Robinson Series:
Juba, South Sudan.
RCMP Sergeant Ray Robertson has spent eleven and a half months serving with the United Nations in the world's newest country. He's tired of the chaotic traffic and jostling crowds that fill the narrow streets. Tired of the choking red dust that blows into the capital from the desert. He can't wait to get back to his wife and kids–and back to policing a world he understands.
But when a young woman–the fourth in three weeks–is found dead at the side of a dusty road with a thin white ribbon wrapped tightly around her neck, Robertson fears that a serial killer is on the loose. In a country plagued by years of extreme poverty, civil war and the struggle to establish a functioning government, the policeman realizes that it's up to him and his Dinka partner, John Deng, to find the killer before they can strike again.  (Goodreads)
http://www.amazon.com/Juba-Rapid-Reads-Vicki-Delany-ebook/dp/B00JEN1QE8/ref=sr_1_1?s=digital-text&ie=UTF8&qid=1463947912&sr=1-1&keywords=juba+good
The vibrant color and sounds of Haiti hide dark secrets.
RCMP sergeant Ray Robertson is serving with the United Nations in Haiti, a land of brilliant color and vibrant life, Vodou and vast above-ground cemeteries. Ray's job is to train the local police and assist investigations. One call comes in from the home of a wealthy American businessman. The man came home to find his beautiful, young Haitian wife floating face down in the swimming pool. The American embassy and the Haitian police immediately arrest the gardener, and the case is closed. But Ray isn't so sure, and he keeps digging. Until one night he finds himself in a Vodou-saturated cemetery, surrounded by above-ground tombs and elaborate statuary, confronting a killer with nothing left to lose.
This is the second in a series featuring RCMP sergeant Ray Robertson on his various postings overseas. (Goodreads)
A Year Round Christmas Mystery Series:
FIRST IN A NEW SERIES!
In Rudolph, New York, it's Christmastime all year long. But this December, while the snow-lined streets seem merry and bright, a murder is about to ruin everyone's holiday cheer…
As the owner of Mrs. Claus's Treasures, Merry Wilkinson knows how to decorate homes for the holidays. That's why she thinks her float in the semi-annual Santa Claus parade is a shoe-in for best in show. But when the tractor pulling Merry's float is sabotaged, she has to face facts: there's a Scrooge in Christmas Town.
Merry isn't ready to point fingers, especially with a journalist in town writing a puff piece about Rudolph's Christmas spirit. But when she stumbles upon the reporter's body on a late night dog walk—and police suspect he was poisoned by a gingerbread cookie crafted by her best friend, Vicky—Merry will have to put down the jingle bells and figure out who's really been grinching about town, before Vicky ends up on Santa's naughty list… (Goodreads)
A grinch is spoiling the holiday cheer and causing fear in the latest from the author of Rest Ye Murdered Gentlemen…
It's Christmastime three hundred sixty-five days a year in Rudolph, New York, and as Christmas Day approaches, shop owner Merry Wilkinson is enjoying a rare evening off at the Yuletide Inn when she runs into owners Grace and Jack Olsen. With Jack's health failing, Merry is relieved to hear that his son Gord will be taking over the day-to-day running of the Inn.
But then Gord reveals that his new plans have no room for Christmas at the Inn, and Merry and the other shopkeepers start to fret about the effect a bland franchise hotel could have on their livelihoods.
When Gord is found stabbed to death, there's an entire town of potential suspects—and it's up to Merry to find whoever brought homicide home for the holidays… (Goodreads)
http://www.amazon.com/Wish-Murderous-Christmas-Year-Round-Mystery-ebook/dp/B01BK0WS8U/ref=sr_1_1?s=digital-text&ie=UTF8&qid=1463948440&sr=1-1&keywords=we+wish+you+a+murderous+christmas
Standalone Novels:
laine Benson, a successful novelist who let love in the person of an unreliable screenwriter jettison her career, is now divorced, broke, and come to a "primitive, untamed northern forest" on Lake Muskoka to interview for a job. Elderly Miss Moira Madison of the fabulously rich Canadian family wishes to write her memoirs.
Miss Madison isn't interested in a bestseller. She wants to leave a record of her life and most specifically of her years with the Canadian Army Nursing Sisters of World War II. Her service in the British and then European theater was filled with triumphs and bitter losses and forever shaped her life. Can Elaine tell her story working with decades of old documents?
Settling into the family "cottage" and what remains of a lifestyle long gone, Elaine reconnects with her love of researching the past. But somehow her project–she soon discovers the first writer hired oddly drowned in the Lake–stirs someone to murder. . .  (Goodreads)
http://www.amazon.com/Burden-Memory-Vicki-Delany/dp/1590589939/ref=la_B001JP2AAI_1_15?s=books&ie=UTF8&qid=1463948422&sr=1-15&refinements=p_82%3AB001JP2AAI
Once, Hannah Manning was an internationally-renowned journalist and war correspondent. Today, she's a woman suffering from a traumatic brain injury. Unable to read, unable to concentrate, full of pain, lost and confused, haunted by her memories, Hannah goes to her sister's small-scale vegetable farm in Ontario to recover. As summer settles on the farm, she finds comfort in the soft rolling hills and neat fields as well as friendship in the company of Hila Popalzai, an Afghan woman also traumatized by war.Hannah experiences visions of a woman, emerging from the icy cold mist. Is the woman real? Or the product of a severely damaged brain?Which would be worse?Then Hila disappears. When Hannah cannot account for her time, not even to herself, old enemies begin to circle. In this modern Gothic novel of heart-wrenching suspense, past and present merge into a terrifying threat to the only thing Hannah still holds dear – her ten-year-old niece, Lily. (Goodreads)
http://www.amazon.com/More-Than-Sorrow-A-Mystery/dp/B009KQ3RKA/ref=la_B001JP2AAI_1_18?s=books&ie=UTF8&qid=1463948422&sr=1-18&refinements=p_82%3AB001JP2AAI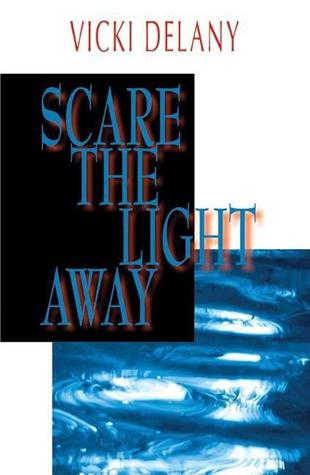 Recently widowed Rebecca McKenzie, a successful Vancouver businesswoman, returns to small-town Hope River after an absence of 30 years to attend her mother's funeral. Estranged from her father and two older siblings, she's left a brutal childhood and a psychopathic grandfather behind. She expects her visit home to be short. but then she discovers the diaries written by her mother, a British war bride with a young baby who came to Canada to join a husband she scarcely knew. Rebecca (and the reader) find her heart wrung by her mother's story.
Meanwhile, a young girl has gone missing, and the suspicions of the townspeople fall on Rebecca's handsome, charming brother Jimmy. Before long, violence threatens and Rebecca must put aside some long-held grievances to protect Jimmy and find the real killer.
This debut novel will appeal to readers of Jacqueline Winspear's Maisie Dobbs and Pip Granger's Not All Tarts Are Apple and its sequels, evoking admiration, respect, and sympathy for members of The Greatest Generation, both English and Canadian. (Goodreads)
http://www.amazon.com/Scare-Light-Away-Vicki-Delany-ebook/dp/B003XNTAL6/ref=sr_1_1?s=digital-text&ie=UTF8&qid=1463949109&sr=1-1&keywords=scare+the+light+away
Nicole Patterson is a young, green and very eager probationary constable with the Ontario Provincial Police. Although she spends much of her time breaking up bar fights, giving out traffic tickets and finding lost kids, she dreams of one day becoming a detective. Late one bitterly cold winter night, she comes across the body of a young woman lying on the edge of a snow-covered field on the outskirts of town. The girl appears to have been strangled. Nicole recognizes the victim as a local high school student with a somewhat sullied reputation, the daughter of the town drunk. Though both under-qualified and unauthorized, Nicole feels compelled to throw herself into the murder investigation. Was the murdered girl really as promiscuous as her classmates described or the victim of bullying? What was her relationship with the star of the football team? And what is the significance of the ring with the large blue stone found near her body? Is Nicole Patterson herself heading for trouble by pretending to be a detective?
 (Goodreads)
After a painful family drama, Toronto computer expert Joanna Hastings takes a cabin in the remote woods of Northern Ontario to make sense out of her life and her shattered relationship with her daughter. But the town of Hope River is not content to let her lick her wounds. The isolated community has its share of secrets…and strange stories. Joanna is drawn into the lives of her elderly neighbor and the woman's teenage granddaughter, Tiffany, a troubled girl in even more trouble when arson destroys an eccentric old man's shack. Joanna's quick thinking saves him, but days later, old Luke's body is found at the edge of her property, Tiffany's coat nearby. While the girl may be rebellious, Joanna knows she's not a killer. But trying to solve the mystery forces her into dark places within herself and others, and waiting among them is a killer. FROM BACK COVER (Goodreads)
http://www.amazon.com/Whiteout-Vicki-Delany/dp/1553165616/ref=sr_1_1?s=digital-text&ie=UTF8&qid=1463949405&sr=8-1&keywords=whiteout+vicki+delany
Leanne Aimes, ex-cop and private investigator, really needs a vacation. The wilderness of Algonquin Park seems like just the place where she can relax. But it isn't long before her companions begin fighting amongst themselves. When a storm descends,the group is trapped on an island in the center of Lost Dog Lake. And Leanne realizes someone is a murderer. (Goodreads)
http://www.amazon.com/Murder-at-Lost-Dog-Lake-ebook/dp/B004QT6Z00/ref=sr_1_1?s=digital-text&ie=UTF8&qid=1463950012&sr=1-1&keywords=murder+at+lost+dog+lake
Writing as Eva Gates:
For ten years Lucy has enjoyed her job poring over rare tomes of literature for the Harvard Library, but she has not enjoyed the demands of her family's social whorl or her sort-of-engagement to the staid son of her father's law partner. But when her ten-year relationship implodes, Lucy realizes that the plot of her life is in need of a serious rewrite.
Calling on her aunt Ellen, Lucy hopes that a little fun in the Outer Banks sun—and some confections from her cousin Josie's bakery—will help clear her head. But her retreat quickly turns into an unexpected opportunity when Aunt Ellen gets her involved in the lighthouse library tucked away on Bodie Island.
Lucy is thrilled to land a librarian job in her favorite place in the world. But when a priceless first edition Jane Austen novel is stolen and the chair of the library board is murdered, Lucy suddenly finds herself ensnared in a real-life mystery—and she's not so sure there's going to be a happy ending…. (Goodreads)
http://www.amazon.com/Book-Crook-Lighthouse-Library-Mystery-ebook/dp/B00LMGLZW8/ref=sr_1_3?s=digital-text&ie=UTF8&qid=1463941617&sr=1-3&keywords=eva+gates
The author of By Book or By Crook returns to the Outer Banks and the Lighthouse Library, where Lucy Richardson must shed light on a shocking murder…
Lucy has finally found her bliss as a librarian and resident of the Bodie Island Lighthouse. She loves walking on the beach, passing her evenings with the local book club, bonding with the library cat, Charles, and enjoying the attention of not one, but TWO eligible men. But then her socialite mother, Suzanne, unexpectedly drops in, determined to move Lucy back to Boston—and reunite her with her ex-fiancé.
To make matters worse, Suzanne picks a very public fight at the local hotel with her former classmate Karen Kivas. So, when Karen turns up dead outside the library the next morning, Suzanne is immediately at the top of the suspect list. Now Lucy must hunt down a dangerous killer—before the authorities throw the book at her poor mother… (Goodreads)
http://www.amazon.com/Booked-Trouble-Lighthouse-Library-Mystery-ebook/dp/B00S75OK8I/ref=sr_1_4?s=digital-text&ie=UTF8&qid=1463941617&sr=1-4&keywords=eva+gates
The national bestselling author of Booked for Trouble returns with another charming mystery set in the most literary lighthouse in North Carolina's Outer Banks.
 
Misfortune blows into North Carolina's Outer Banks when a dead body in a boat on the shore leaves local librarian Lucy Richardson racing to solve a strange new mystery….
After a successful party at Bodie Island's Lighthouse Library, librarian Lucy Richardson is ready to curl up with her cat, Charles, and a good book. But her R and R is cut short when she notices some mysterious lights leading a small boat to crash into the coast.
The two shipwrecked seafarers survive the ordeal—but one of them shows up dead ashore a few days later. Lucy finds herself again roped into a murder investigation and navigating a sea of suspects, all of whom had motives to deep-six the deceased. And this time, she has a sinking feeling that finding the real killer won't be so easy… (Goodreads)
http://www.amazon.com/Reading-Storm-Lighthouse-Library-Mystery-ebook/dp/B011IVP8Q0/ref=sr_1_1?s=digital-text&ie=UTF8&qid=1463941617&sr=1-1&keywords=eva+gates