Here is a list of some of the new releases for the week of March 12th, 2017.  Since there were so many this week, I am going to divide them between the next three days.  Hope you find some selections for your weekly reading.  Enjoy and happy reading.
USA TODAY BESTSELLING AUTHOR
"Fans of Janet Evanovich's Stephanie Plum will absolutely adore Davis Way and her many mishaps." – RT Book Reviews
On behalf of USA TODAY bestselling author Gretchen Archer and the entire Henery Press crew, welcome aboard flight DOUBLE UP. Fasten your seatbelts for non-stop action as stiff competition blows into town and the resulting turbulence threatens to take down the Bellissimo Resort and Casino in Biloxi, Mississippi. Super Secret Spy Davis Way Cole, who lives on the twenty-ninth floor of the hotel with her CEO husband and newborn twins, takes it hard. If the casino goes belly up, she won't be a stay-at-home mom because she won't have a home. Not to mention her husband won't have a job.
Davis can't find a way to stop the inevitable end of the Bellissimo life she loves until her ex-ex-mother-in-law shows up, unexpected and definitely uninvited. Davis makes the best of a bad Bea Crawford situation and recruits her for a little corporate espionage work, which would've been great, had Bea not turned out to be the world's worst spy.
Ever.
Seatbacks and tray tables in their upright positions as we prepare for a bumpy ride with babies, bankruptcies, besties, and shrimp. (Shrimp?)
Enjoy your flight.
Related subjects include: cozy mysteries, women sleuths, murder mystery series, whodunit mysteries (whodunnit), humorous murder mysteries, book club recommendations, private investigator mystery series, amateur sleuth books, Southern humor, Southern living, romantic comedy, rom com, chick lit.
Books in the Davis Way Crime Caper Mystery Series:
• DOUBLE WHAMMY (#1)
• DOUBLE DIP (#2)
• DOUBLE STRIKE (#3)
• DOUBLE MINT (#4)
• DOUBLE KNOT (#5)
• DOUBLE UP (#6)
Part of the Henery Press Mystery Series Collection, if you like one, you'll probably like them all…  *Goodreads)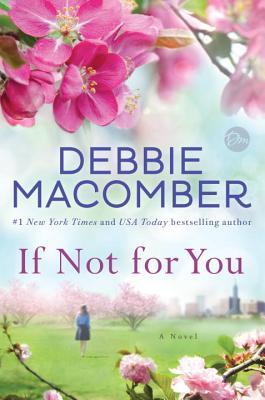 An emotionally stirring novel that shows how obstacles can be overcome, differences can be strengths, and sometimes a choice can seem wrong even though it s absolutely right
If not for her loving but controlling parents, Beth Prudhomme might never have taken charge of her life and moved from her native Chicago to Portland, Oregon, where she s reconnected with her spirited Aunt Sunshine and found a job as a high school music teacher. If not for her friend Nichole, Beth would never have met Sam Carney, although first impressions have left Beth with serious doubts. Sam is everything Beth is not and her parents worst nightmare: a tattooed auto mechanic who s rough around the edges. Reserved and smart as a whip, Beth isn t exactly Sam s usual beer-drinking, pool-playing type of woman, either.
But if not for an awkward setup one evening, Beth might never have left early and been involved in a car crash. And if not for Sam who witnessed the terrifying ordeal, rushed to her aid, and stayed with her until help arrived Beth might have been all alone, or worse. Yet as events play out, Sam feels compelled to check on Beth almost daily at the hospital even bringing his guitar to play songs to lift her spirits. Soon their unlikely friendship evolves into an intense attraction that surprises them both.
Before long, Beth's strong-willed mother, Ellie, blows into town spouting harsh opinions, especially about Sam, and reopening old wounds with Sunshine. When shocking secrets from Sam s past are revealed, Beth struggles to reconcile her feelings. But when Beth goes a step too far, she risks losing the man and the life she s come to love.  (Goodreads)
A STORY OF SUSPENSE ABOUT FINDING CONFIDENCE IN THE FACE OF ADVERSITY!
Threats, a kidnapping, attempted murder, grief, a crash-landing, and a vicious madman all come together to teach Davis Morgan there is a sufficient shield for all the trials of life.  (Amazon)
"Who knew obituaries could be this much fun?"
— Gretchen Archer, USA TODAY–bestselling author of the Davis Way Crime Capers
Meet Riley Ellison, a quirky young library assistant who has become known in her hometown of Tuttle Corner, Virginia, as Riley Bless-Her-Heart. Riley's odd habit of living vicariously through people she reads about in the obituary pages hits a little too close to home when she is asked to write one for her childhood best friend, Jordan James. Jordan's unexpected suicide has left Riley desperate to understand why a young woman with so much to live for would suddenly opt out, so she steps out of her comfort zone and into the role of obituary writer.
Things get messy, however, when Jordan's co-worker, a paranoid reporter with a penchant for conspiracy theories, convinces Riley that Jordan's death was no suicide. He leads her down a dangerous path toward organized crime, secret lovers, and suspicious taco trucks. Eventually, Riley's serpentine hunt for the truth leads to a discovery that puts everything she holds dear—her job, the people she loves, and even her life—in danger. Will writing this obituary be the death of her?  (Goodreads)
T
wo sisters-in-law, a mountain cabin in North Carolina, burglaries, and the murder of one of the residents in the cabin community–can Edna and Klara Pidgeon work out their pastry recipe and return home to Texas without being arrested for murder or becoming murder victims themselves?
When Klara meets handsome Gerald Thomas, thoughts of returning to her dull, daily life become replaced by dreams of the future with the handsome Cary Grant look-alike. Edgar Farley arrives from Texas to the surprise of Edna and continues his low-key wooing, much to Edna's chagrin.
Edna and Klara become embroiled in solving the murder and break-ins but figuring out why a young boy, David, seems to be running around the area of the cabins without his parents' supervision.
Will Edna and Klara ever be able to perfect their KEPS recipe and return to a normal life?   (Goodreads)
Absence makes the…
Cometh the hour, cometh a stranger with a story which Jill doesn't want to hear.
…custard cream taste even better.  (Goodreads)
Josiah Reynolds opened her front door to find her neighbor, Sandy Skaggs, clutching her poodle mutt, Georgie. "Hi Josiah. Sorry to bother you. Can you keep my dog for a couple of days while I check on my mother? She's ill and needs help."
Josiah reluctantly said yes, not because she didn't want to take care of the animal. She had room for a little dog like Georgie. She was reluctant because Sandy Skaggs's mother couldn't be ill. She was, in fact, dead. Josiah knew this as she had attended the woman's funeral.
What would cause Sandy to tell such a lie? And a stupid one at that. Was she trying to signal that she was in distress and needed help? Our sleuth was trying to sort out a possible reason when Sandy handed the dog over, smiled, and waved farewell, jogging to her minivan.
Josiah returned Sandy's wave and Georgie barked goodbye, neither one having a clue if they would ever see Sandy Skaggs again. In eight hours, Sandy would disappear from the face of the earth, and no one, not ever Josiah, would be able to find her. (Goodreads)