Here is a list of some of the new releases for the week of June 11th, 2017.  Since there were so very many books this week, I am going to divide them between the next four days. Here is the third day of my list.  Hope you find some selections for your weekly reading. Enjoy and happy reading.
A blissful engagement, a haunted ring, throw in the mother-in-law from Hell…
Wedding bells are about to ring for FBI Special Assistant Amanda Meyer and her sexy boss, Rick Rowling, but before they walk down the aisle, Mandy will have to solve a new case for the Paranormal Cases Division…and stop Rick's estranged mother, Alice, from turning their ceremony into the wedding from hell.
While Mandy has no trouble talking to dead people, her very alive future mother-in-law is another story. As she tries to graciously dodge Alice's nutty plans for the ceremony—including a live llama and a tattoo exchange—she dives full-throttle into the investigation of a haunted ring with a reputation for killing its owners.
Before Mandy can solve the case, however, Alice tries on the haunted ring and is possessed by its ghost. Can Mandy end the ring's curse, save Rick's mother, and keep her wedding from going to the llamas? Or will the cursed ring kill her before she can say, "I do"? Find out in this wickedly funny sixth adventure in the Paranormal in Manhattan Mystery Series!  (Goodreads)
The year is 1947. The war is over, Jackie Robinson has just integrated baseball, and Frank Sinatra breezes in over the fuzzy airwaves. A sense of relief is finally sweeping the nation…everywhere except Tobaccoville, North Carolina.
Beyond the rural fields that are pregnant with decades of secrets, a mysterious Hollywood pin-up is jailed for murder while her facially birthmarked half-sister may hold the answers as to why.
The two girls, estranged for years, share a haunting past, a shell-shocked love interest, and maybe even a cruel destiny. Through mountains of lies, the truth that inevitably comes pouring out of the tobacco leaves will come to light. Will this light reveal the path to the siblings' foreordained destruction, or their long-awaited deliverance? Will they realize they each hold the power to set the other free before it's too late?
A story of heritage, hurt, and somehow, hope; Tobacco Sun keeps you on the edge of your seat while you find yourself rooting for redemption.  (Goodreads)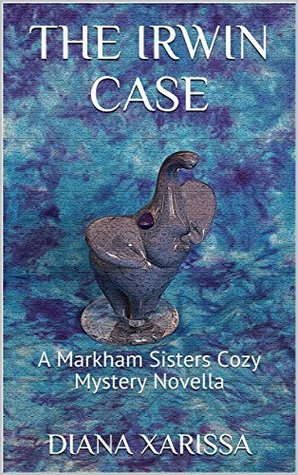 Guests at Doveby House don't usually pay by credit card, but when one tries and his card is refused, Janet Markham can't help but wonder if there's something more going on that a simple glitch in the credit card machine.
As more stories of troublesome cards spread through Doveby Dale, Janet gets more curious, but unexpected guests keep her too busy to do much. As she and Joan work on clearing out the carriage house, a new mystery presents itself.
Can Janet work out what links the credit card cases together? Will she be able to help Constable Robert Parsons solve the case or just get in his way? Who was Alberta Montgomery? And why were boxes of her letters and books of poetry left in the carriage house?  (Goodreads)
Love food? Enjoy a nice glass of wine? How about a murder mystery?
Food blogger Willa Friday is excited to start training her new assistant to make recipes and style food. And she's excited that A Dish in Thyme is finally making enough money to hire an assistant. But she has other obligations too, like the food photography for the annual Whine & Roses Benefit poster.
Dreading her meeting for the poster, Willa gets a surprise when she arrives for the meeting and the vineyard owner is dead.
With her mother-in-law as the prime suspect, Willa reluctantly gets involved in the investigation. In the process, she learns of the many secrets the vineyard owners of Pear, California are hiding, which puts her directly in the killer's line of fire.
Included in this novel are recipes and food and wine pairing suggestions.  (Goodreads)
In the vein of New York Times bestselling authors Susan Mallery, Robyn Carr, and Kristan Higgins, comes the first in a new women's fiction novel from Olivia Miles.
Sometimes the road to happily ever after takes a few wrong turns…
Kate Daniels couldn't be more excited to be planning her best friend's wedding…in theory. Lately, just thinking about gowns and centerpieces makes her want to hide under the covers with her dog and a good book –one that doesn't include a romantic plot, thank you very much. Maybe it's because her fiancé cheated. Or maybe it's because he cheated with her younger sister, Charlotte. Or maybe it's because her newfound reputation as jilted wedding planner isn't exactly doing wonders for her career.
Charlotte knows she messed up. Big time. But she also knows something Kate doesn't-something that might bring them close again, if her sister will ever take her calls. But as time passes and silence grows, Charlotte begins to realize she can't hide from her problems forever, and that sometimes the only place to run is home.
With the wedding only a week away, Kate expects a few surprises. But what she doesn't expect is to find herself believing…in the strength of family, and the possibility of finding love again.  (Goodreads)
"With quirky characters reminiscent of Janet Evanovich's Stephanie Plum series and a small-town heroine redolent of Charlaine Harris' Sookie Stackhouse."—RT Book Reviews
*
Gladie is back with the sixth installment of the hilarious Matchmaker Mysteries series.
*
Life is going great for Gladie Burger. She's having lots of sex with her hottie boyfriend, Chief of Police Spencer Bolton, she's settled into her matchmaking career, she's got a new car, and it's been over two weeks since she's stumbled on a dead body. It seems like she's finally got her life on track, since she moved in with her psychic grandmother to help her with her matchmaking business.
*
But when a stomach ache proves to be more serious, she finds herself in West Side Hospital, preparing for surgery. Befriending the woman in the next bed in her hospital room, she becomes distressed when the woman vanishes. Alerting the hospital staff, they tell her that the woman never existed. Has Gladie lost her mind, or is something more sinister happening at West Side Hospital?
*
Perfect for fans of Janet Evanovich, Jennifer Crusie, and Julia Kent, Elise Sax's wickedly funny Matchmaker Mysteries series proves that the road to love comes with a few dead ends.   (Goodreads)

Just when things are getting back to normal in Booktown, Tricia and Angelica have their lives turned upside down by a shocking visitor from their past in this latest entry in Lorna Barrett's New York Times bestselling series. 
Tricia Miles, mystery bookstore owner and amateur sleuth, is in for a surprise when her ne'er-do-well father, John, comes to town—and promptly becomes a prime suspect in the murder of a woman with her own scandalous past. Even Tricia's faith in the old man is shaken when the Stoneham police break the news that her father is a known con man who has done jail time.
But what about bestselling thriller author Steven Richardson? Is it a coincidence that he arrived for a book signing just before the crime or that the victim was found with a signed copy of his latest bestseller?
From merlot to murder, Tricia is determined to clear the family name before another body shows up and ruins Stoneham's first—and highly anticipated—wine and jazz festival.
INCLUDES RECIPES  (Goodreads)