Here is a list of some of the new releases for the week of July 30th, 2017.  I am going to divide the list into four days because there were so many new releases.  Here is the third day of my list.  Hope you find some selections for your weekly reading.  Enjoy and happy reading.
Excitement blossoms through Peridale when a prestigious gardening magazine picks the village as the spotlight for their next issue, but that joy quickly turns to dread when members of the local gardening society, The Peridale Green Fingers, start dying one by one after their obituaries are sent to The Peridale Post the day before their murders.
Julia is asked to bake macarons for the magazine's unveiling of 'The Best Garden in Peridale' party, but with death striking the village, she has more important things to worry about. Is somebody killing The Green Fingers' to better their chances of winning the title as well as the cash prize, or is there something more sinister happening? With her old friend and newspaper reporter, Johnny, by her side, Julia must uncover the truth before every member of the club is crushed like an unwanted weed. (Goodreads)
The First Body Is Found On Lake Tahoe's Only Island
When a man tells Tahoe Detective Owen McKenna that his girlfriend disappeared, McKenna wonders if the woman got cold feet and ran away. But when she turns up murdered on Fannette Island with red roses in her mouth, McKenna discovers that she used a scam charity to steal millions.
More Bodies Follow
A second victim is found with a tennis ball crammed into his mouth. A third has military medals in his cheeks. McKenna suspects that these victims also ran fraudulent charities.
McKenna's Own Girlfriend Fears Attack
While McKenna investigates the murders, his girlfriend Street Casey has reason to believe that her ex-con father, who's jumped parole, wants revenge for her testimony that put in him in prison decades ago.
A Twisted Killer Plans A Devastating Climax
It appears that the victims are all payback targets of a vigilante killer. McKenna finds lots of potential suspects. But he can't link any of them to the crimes. What he doesn't know is that both he and his girlfriend are about to face someone who wants them very dead…  (Goodreads)
From USA Today bestselling author Diane Bator comes a boxed set of the first three full-length novels in the Gilda Wright Mysteries, featuring feisty office manager-turned-amateur-sleuth, Gilda Wright, including:
Can't Keep a Brunette Down (book #1)
Gilda Wright thinks she's landed a dream job managing a karate school. Sure, her boss, Sensei Mick Williams, is almost as demanding as he is sexy, but Gilda is inspired by the strength of people around her and hopes to absorb some of that into her own life. But when Gilda finds the dead body of one of the instructors, Gilda must find her own strength, and fast!
Hardheaded Brunette (book #2)
Gilda Wright's life seems to finally be on track. Her love life is looking up with her hot boss, Mick, and she's planning and promoting a grand opening extravaganza for his new martial arts school. But things go awry when their special guest referee for the opening's exhibition match is found dead on the beach.
Life is Better Brunette (book #3)
Gilda Wright has always had an open mind about the spiritual world. But when a pretty young psychic's predictions begin to come true—including one about the murder of a well-known person in their small town!—suddenly Gilda wonders if the psychic's predictions are mere coincidence or a clever set up.
"Diane Bator introduces a fabulous new amateur detective with this fast and fun cozy mystery. "
—Night Owl Reviews   (Amazon)
Out of control preschoolers and their demanding parents has Nala turning private investigator over summer break. The idea came from her ability to solve television mysteries before the sleuth did. Her agency motto is discreet inquiries, which means nothing to her wanna be action star father or her competitive mother who are determined to help.
A hunky veteran turned cop, a helpful neighbor, and a rescue dog that talks only makes things interesting. Nala might even start to enjoy the job if whoever is trying to kill her would just give it a break. (Goodreads)
'TIL DEATH DO US BARK…


Wedding planner Zoe Plum has brides from all walks of life vying for her services. The only problem is: happily-single Zoe doesn't actually enjoy weddings—but that might change when she meets the singer of a local band playing at one of her weddings. His name is Levi Dolson and he's too gorgeous for his own good. And now he's gone ahead and charmed her new dachshund. . .
It's no secret that Zoe doesn't believe in fairy tales, but that doesn't stop her from wanting to make sweet music with Levi. While she's convinced she doesn't need a man, when someone starts setting one trap after the next to make sure she never plans a wedding ever again, she might need Levi in more ways than she could have imagined. But just how far is Zoe's hidden enemy willing to go? The only thing Levi knows for sure is that he will do everything in his power to protect the woman who brings music to his soul. Maybe that will prove to Zoe, once and for all, that he is a man worthy of her heart. . . (Amazon)
Where life's currents take you… 
Dana Raynott just traveled 3,600 miles to reunite with the brother who changed his name and fled to Alaska nineteen years ago. It's impossible not to be moved by this wild, breathtaking state, even if Dana's no closer to finding the answers she came here for.
Her brother's best friend, Anchorage engineer Sam MacKettrick, might be able to help her. He's strong and kind—a six-foot, irresistible blend of diverse cultures. He's also haunted by a tragic family history with a startling connection to Dana's past… (Amazon)
 A delightful new Royal Spyness Mystery from the New York Times bestselling author of Crowned and Dangerous.
When royal sleuth Georgie Rannoch receives a letter from her dearest friend Belinda, who's in an Italian villa awaiting the birth of her illegitimate baby, she yearns to run to her side. If only she could find a way to get there! But then opportunity presents itself in a most unexpected way—her cousin the queen asks her to attend a house party in the Italian Lake Country. The Prince of Wales AND the dreadful Mrs. Simpson have been invited, and Her Majesty is anxious to thwart a possible secret wedding.
What luck! A chance to see Belinda, even if it is under the guise of stopping unwanted nuptials. Only that's as far as Georgie's fortune takes her. She soon discovers that she attended finishing school with the hostess of the party—and the hatred they had for each other then has barely dimmed. Plus, she needs to hide Belinda's delicate condition from the other guests. And her dashing beau, Darcy is (naturally) working undercover on a dangerous mission. Then her actress mother shows up, with a not-so-little task to perform. With all this subterfuge, it seems something is bound to go horribly wrong—and Georgie will no doubt be left to pick up the pieces when it does. (Goodreads)
Betty Hechtman knits up murder and mayhem in the latest in the national bestselling Yarn Retreat Mystery series.
Casey Feldstein has her hands full with preparations at the Vista Del Mar hotel on the scenic Monterey Peninsula as another yarn retreat begins. The retreaters will be thrown for a loop this time, learning the trendy art of arm knitting and finger crocheting.
But not everyone is enthusiastic about trying something new, and Casey is forced to come up with an alternative craft for her less adventurous pupils. Things go from worst to worsted when a travel writer from a neighboring retreat group is found dead in his room among a sea of feathers. When one of the owners of Vista Del Mar pleads for help, Casey gets hooked into the case and must unravel a delicate skein of secrets to catch a killer.
INCLUDES KNITTING PATTERNS AND A RECIPE!   (Goodreads)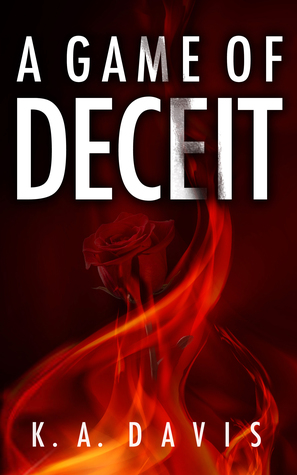 A father's disappearance never solved, a mother's secret taken to the grave, a daughter deceived…
Kathryn Landry thinks her life is just about perfect. She is the owner of a successful interior designer business in Newport Beach, California, and she has an attentive, supportive husband. But her world comes crashing down when her husband, Neil Landry, vanishes without a trace… in a situation almost identical to the disappearance of her father twenty years before.
With her father's disappearance still a mystery, Kathryn is skeptical that the detective assigned to her case will be able to find her husband. Determined to uncover the truth, Kathryn is plunged into a world of politics, high-priced call girls and wealth. As she begins to search for her husband, a decades-old secret her mother took to the grave threatens to destroy all she holds dear. Caught up in a web of betrayals and deceit, and not knowing who to trust, Kathryn must find a way to survive as she discovers the past has a way of repeating itself.
"…Davis deftly keeps readers as up in the air as Kathryn throughout this well-crafted tale. An impressive thriller by an author worth following." – Kirkus Reviews
"In A Game of Deceit author K. A. Davis offers up a taut, edge-of-your-seat suspense novel that will make you lock the doors, close the blinds, and wonder who you can truly trust. Don't miss this great debut from Ms. Davis." – Paige Shelton, New York Times Bestselling author of the Farmers' Market, Country Cooking School, Dangerous Type, and Scottish Bookshop mysteries.
"In A Game of Deceit, K. A. Davis has crafted an emotional suspense with a taut, satisfying ending that should delight any fan of Mary Higgins Clark." – Daryl Wood Gerber, Agatha Award-winning author of the Cookbook Nook, French Bistro Mysteries, and Cheese Shop Mysteries, and the stand-alone suspense novels, GIRL ON THE RUN and DAY OF SECRETS.
"Sly, sexy and spellbinding, A Game of Deceit grabs you in the first chapter and doesn't let you go until its breathtaking finish. Debut author K. A. Davis creates a riveting tale of betrayal, family, suspense and murder." – Jenny Kales, author of The Callie's Kitchen Mystery series
"A Game of Deceit is a marvelous read packed with action, suspense and intrigue. I couldn't put it down!" – Catherine Bruns, USA Today Best Selling Author of the Cookies & Chance mysteries   (Goodreads)