Today on my blog I have some thoughts of Julie Moffett on plot twists.  She discusses why they are good and a few examples of how they are implemented.  She has just released her latest Lexi Carmichael Mystery, No Regrets.  I am so happy to be able to help her celebrate her new release.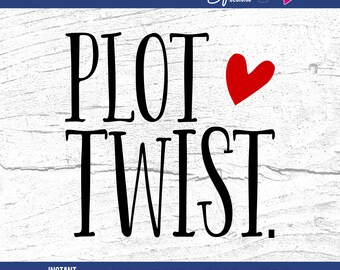 TO TWIST OR NOT?
To twist or not to twist? That is the question. Well, at least it's the question I'm asking myself (and you!) right now.
My answer is this—as a writer, I love creating plot twists. I don't want my story to be staid or predictable, especially when there's a mystery to solve. I enjoy putting my characters in difficult situations. I like when things happen to shake them up, force them to think on their feet and outside the box. I like that plot twists usually create problems, sometimes seemingly insurmountable ones. After all, that's the idea, right?
Now, putting the shoe on the other foot…as a reader, I like to read plot twists. I always get a little thrill when there's a plot twist that takes the story in a direction I'm not expecting. This doesn't mean there aren't terrific stories out there that don't have plot twists. There are many such novels, and I like to read those, too. I call those kinds of books my "comfort" reads. I'll sit with one of those stories when I'm not in the mood to be thrilled, shocked or held to the edge of my seat. However, in most cases, I happen to be fond of plot twists in both the books I write and read.
Is there a secret to writing plot twists? Not really. Many are individual or unique to the story itself. But there are a few guidelines. The most effective plot twists are those that are generally unexpected. It's an event that happens out of nowhere, but still ties into the plot. An action that is feasible within the world you've created and makes sense, but something the reader did not anticipate.
Good techniques to accomplish a plot twist are causing an event to happen at an inconvenient time in the story. For example, the serial killer is revealed as the hero's uncle just as the hero is about to propose to the heroine. Now the hero isn't sure the heroine would marry him, so he doesn't ask her as the reader expects, and instead, goes to hunt down the uncle. Another technique is to shake up the characters. A formerly "good" character goes "bad". Or the "black sheep" character unexpectedly turns good, just in time to save the heroine/hero (remember Han Solo at the end of Star Wars?).
Another technique used quite often by mystery and suspense writers is to cause an unexpected death. Kill someone off that the readers didn't expect to bite the dust. Even better, make it quick, sudden and unexpected death. A sudden death is a good way to heighten the tension, move the plot along and cause a plot twist that shifts the direction of the story.
So, back to my question. To twist or not? Do you like plot twists? Is there a specific plot twist in a favorite novel that stands out as particularly memorable? Inquiring minds want to know!
NO REGRETS is Book 10 in the humorous Lexi Carmichael mystery series, published by Carina Press, and was released January 8, 2018. Links to all the books in the series (in order) are HERE.
Here is the cover blurb for NO REGRETS:
Geek girl Lexi Carmichael has tackled her share of formidable tasks, but nothing quite as daunting as serving as maid of honor at her best friend's wedding…
When I agreed to stand by my best friend, Basia, on her big day, I had no idea what I was in for. Bouquets and unflattering evening wear I can handle. But between disgruntled dates, a beach venue and suspicious packages, what else can go wrong? Oh, right—my parents don't know I've moved in with Slash. Oops?
Thankfully, I've got everything semi under control, at least as far as Basia and Xavier know. They can leave for their honeymoon happy, knowing Elvis, Slash and I will keep things safe at home.
Meanwhile, Elvis and Xavier's boss at ComQuest has asked X-Corp—well, me—to take a quick trip to retrieve a sensitive company package from the British Virgin Islands. No hacking involved. Just show up, accept the package and bring it home safely. A cushy assignment, and a safe one. Right? 
Wrong. Things start to unravel the minute I set foot on the boat to the island. Before I know it, I'm up to my neck in thugs, sand and trouble. I'm going to have to work fast to stop the bad guys before the sun sets for good on this unexpected beach vacation…
Meet the Author
Julie Moffett is a bestselling author and writes in the genres of mystery, historical romance and paranormal romance. She has won numerous awards, including the 2014 Mystery & Mayhem Award for Best YA/New Adult Mystery, the prestigious 2014 HOLT Award for Best Novel with Romantic Elements, a HOLT Merit Award for Best Novel by a Virginia Author (twice!), the 2016 Award of Excellence, a PRISM Award for Best Romantic Time-Travel AND Best of the Best Paranormal Books of 2002, and the 2011 EPIC Award for Best Action/Adventure Novel. She has also garnered additional nominations for the Booksellers' Best Award, the Daphne du Maurier Award and the Gayle Wilson Award of Excellence. Sign up for Julie's newsletters (about 4-5 a year) for a chance at cool prizes and free books at her website: www.juliemoffett.com. You can also follow her on Facebook, Twitter, or Instagram.
Looking for a clean, teen read? Check out the first book in my brand new spy/mystery series WHITE KNIGHTS here.
All comments are welcomed.
Giveaway: Leave a comment below letting me know who is your favorite fictional smart heroine. My 10-year-old son will select a random winner from the comments to win an e-copy of either NO REGRETS, NO ONE LIVES TWICE or WHITE KNIGHTS (winner's choice). The giveaway ends January 16 and will be announced in the comments on this blog, so check back to see if you won. Good luck!
Be sure to leave a comment and leave your email address so that Julie knows how to get in touch with you.