I'm so excited to be a stop on the blog tour for author Karen Randau and her new release Deadly Reception.  This book is part of the multi-authored series of the Tawnee Mountain Mysteries series.
Suspense Thriller Mystery
Self Published (April 16, 2018)
Paperback: 138 pages
ISBN-13: 978-1984380807
Digital ASIN: B079DGBW37
Deadly Reception is a part of the Tawnee Mountain Mysteries series, a collection of seven brand new mysteries, from seven award-winning and bestselling authors, taking place at the same final destination, the Tawnee Mountain Resort.
Deadly Reception
 features characters from Karen Randau's Rim Country Mysteries series.
Each book in this multi-author series is a standalone novella, and the series can be read in any order.
The Tawnee Mountain Mysteries series includes:
Leona's Last Resort
 by Karen M. Bryson
Dark Side of the Mountain
 by R.J. Rosatte
Deadly Reception
 by Karen Randau
Black Diamond Graves by Wendy Fallon
Deadly Misfire
 by Laurie Fagen
Cassidy's Deadly Exit
 by Marla J. Hayes
The Quinnipiac Disappearance by Lee Tidball
Purchase Link – Amazon
Synopsis:
A severed head. A philandering husband. A skeleton in the basement. This was not the perfect wedding Rita Avery planned for her daughter Zoe!
Rita Avery and her detective husband Cliff arrive at New Jersey's Tawnee Mountain Resort prepared to greet Zoe's wedding guests in just three hours. Who would have expected to find a man's torso in their closet?
Things explode into high gear when the victim's head shows up at the golf equipment shack. A good look at his social media makes Rita wonder if a wife murdered her husband as revenge for infidelity. Or did a secret admirer decide to liberate the wife from her scoundrel husband?
Worse, is Zoe in life-threatening danger . . . again?
And will Rita and Cliff escape the trap in which the murderer snares them?
Murder and a passel of twists that will keep you on the edge of your seat. Zoe's wedding is the most exciting you'll attend!
Review:
The characters are well rounded and well developed.  Rita and Cliff make a good couple, both professionally and personal.  I liked how they worked together to solve the murder. In most of the cozies i read, the protagonist is always butting heads with the local police, but that was not the case and I found it refreshing.  
The writing style flows smoothly and the book is a quick easy read.  The author is very talented in her descriptive writing and I found myself drawn into the story because of her words.  The story line runs at a quick pace and the mystery is carried on well throughout the entire book. There were enough clues to sift through and suspects to consider and I did not think it was an easy mystery to solve.  I liked who the culprit turned out to be.
I would recommend this book to anyone who enjoys a well written cozy mystery.  It is the first book in this multi-authored series that I have read and I did not have any trouble with the characters or following the story.  I am looking forward to reading the other books in this series.
A native of the southwestern U.S., Karen Randau has been writing and telling stories since elementary school. She holds a degree in journalism/public relations from The University of Texas at Austin and has enjoyed a long career in marketing communications.
In her work with an international non-profit, she has traveled to numerous developing countries, witnessing famines, violence, and hopeful people working to overcome abject poverty.
She loves fast-paced mysteries and thrillers, especially those with intricate plots, lots of action, and rollercoaster-like twists and turns.
Author Links
Website: http://www.karenrandau.com
Facebook: http://www.facebook.com/karenrandauauthor
Amazon Author Page: http://www.amazon.com/author/karenrandau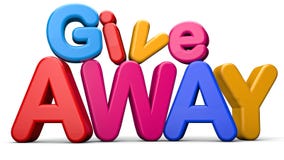 There is a Rafflecopter Giveaway for this tour.  Please follow this link to enter the giveaway.
http://www.rafflecopter.com/rafl/display/02887792694/?widget_template=56d5f80dbc544fb30fda66f0
Tour Participants
April 1 –StoreyBook Reviews – SPOTLIGHT
April 1 –Valerie's Musings – CHARACTER GUEST POST
April 1 – Blogger Nicole Reviews – SPOTLIGHT
April 2 – fundinmental – SPOTLIGHT
April 2 – Books a Plenty Book Reviews – REVIEW
April 2 – 3 Partners in Shopping, Nana, Mommy, & Sissy, Too! – SPOTLIGHT
April 3 – My Reading Journeys – REVIEW, CHARACTER GUEST POST
April 3 – Escape With Dollycas Into A Good Book – REVIEW
April 3 – A Holland Reads – SPOTLIGHT
April 4 – The Pulp and Mystery Shelf – AUTHOR INTERVIEW
April 4 – The Cozy Pages – REVIEW
April 5 – Varietats – REVIEW
April 5 – Ruff Drafts – GUEST POST
April 6 – Brooke Blogs – REVIEW
April 6 – Babs Book Bistro – GUEST POST
April 7 – MJB Reviewer – REVIEW
April 7 – Mysteries with Character – AUTHOR INTERVIEW