I'm so excited to be a stop on the blog tour for author Vikki Walton and her new release Chicken Culprit.  This is the first book in her A Backyard Farming Mystery series.
Chicken Culprit: Backyard Farming Mystery Series

Cozy Mystery
1st in Series
Setting – Colorado
Morewellson, LTD
Print Length: 251 pages
Digital ASIN: B079SS1C4S

Purchase Link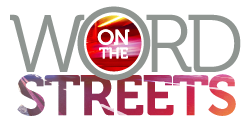 I just have to say that this book is way too cute for its own good. . . This is a wonderful start to a new series . . .
~Books a Plenty Book Reviews
I liked the main character's way of looking at things and the cozy town Viki Walton creates. Interesting ending!
~Teresa Trent, Author
This is a first in a new series and I know readers will love the way the story flows and how caught up you can get with the town and its people.
~Texas Book-aholic
Chicken Culprit is uniquely different from other cozy mysteries that I've read and I love Vikki Walton's fresh voice and style.
~The Power of Words
Moving to a new neighborhood can be murder!
From the moment Anne meets her new neighbors, things get very interesting.
~Laura's Interests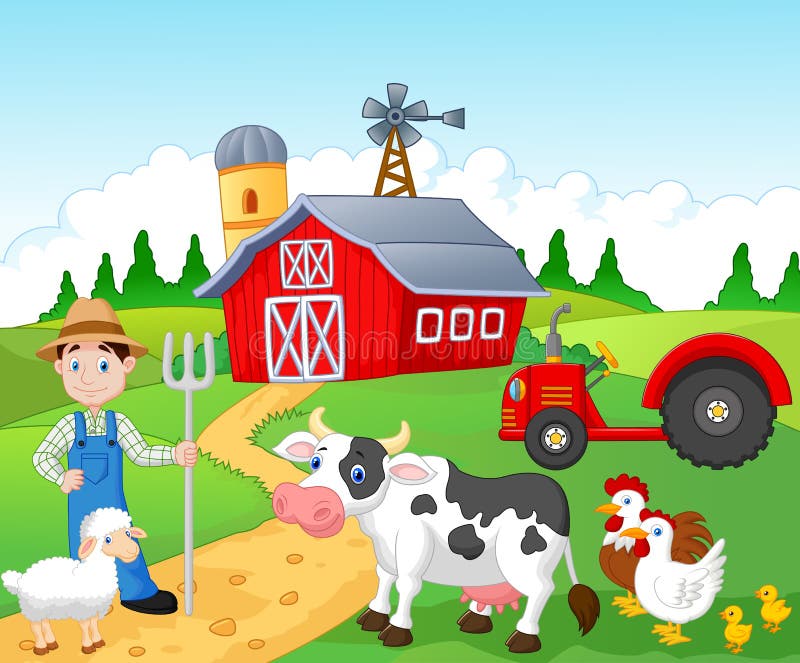 Check Out the First Book in the New Backyard Farming Mystery Series CHICKEN CULPRIT
Finally healing after her heart-breaking divorce, Anne Freemont is ready to put the painful past behind her.
Discovering an old Victorian for sale in the small mountain town of Carolan Springs may be just what she needs. The beauty of Colorado beckons, so Anne heads west to start her new life.
Yet, before Anne'scompletely settled in, her neighbor is found dead in his compost pile. What's worse is that Anne's quirky young neighbor, Kandi Jenkins, could be the killer. When Kandi begs for her help, Anne feels she has no choice but to help the young woman.
However, she finds herself quickly at odds with the local sheriff. And while she uncovers more of the community's secrets, she's also exploring her awakening feelings for Sam Powers, the town's deputy coroner.
Once Anne starts looking at who could be the real killer, the suspect list keeps getting longer and longer. It seems that Carolan Springs is a place of many secrets. But who would want to murder Ralph and who's willing to kill again to keep their secret?
Cast of Characters Stewart Rogers: Ralph's nephew who's always turning up unexpectedly. Hope Boswell: Doctor and herbalist who's come home to care for her ailing mother. Faith Boswell: Dealing with early onset dementia, she still has what some call second sight. Eliza de French: An Ethiopian woman whose beauty hides an ugly secret. Jeff Jenkins: Kandi's goal-oriented husband who often travels for work. ˃˃˃ First Book in The Backyard Farming Cozy Mystery Series
Chicken Culprit introduces us to Anne Fremont, a divorcee starting over in the fictional town of Carolan Springs, Colorado. With a diverse cast of characters, the locale isn't short of personalities and suspects.
With a bit of tongue-in-cheek humor that women of a certain age can relate to, Chicken Culprit takes a look at love, loss and the impact of the past in our lives.
My Review:
The characters are well rounded and well developed.  I really enjoyed the fact that Anne was an older protagonist, being in her forties. Usually the cozies that I read have protagonists that are in their late twenties to early thirties so I found the fact that Anne was older refreshing. Kandi was so funny and I enjoyed getting to meet her.  Between her constantly saying "like" when talking and always making references to how "old" Anne was, I was chuckling through the whole book.  All of the secondary characters added a lot to the story and I liked getting to meet them.
The writing style flows smoothly and the book is an easy read.  The author defined all of the characters very clearly by their actions and words.  I was drawn into the book from the very beginning and I was pulled along at a nice pace.
The mystery was well plotted and there were enough suspects to consider and clues to sift through.  I really appreciated the fact that Anne did not really do anything to put herself in danger while trying to solve the murder.  There were so many twists and turns sometimes I felt like I was on a rollercoaster ride right until the very end.
I would highly recommend this book to anyone who enjoys a well crafted cozy mystery.  I enjoyed this book a lot and I am looking forward to reading book two.
Vikki Walton is passionate about helping others get what they really want out of life. She's helped people launch writing careers, start businesses, pursue passions, and live their dreams. In addition to writing, she's an engaging speaker, instructor and consultant. If that's not enough, she's a suburban homesteader whose bees make the best honey.
Vikki believes that life's way too short to pursue one thing at a time! She's a Work Quilter and World Traveler. Her favorite genre is mystery and suspense so she started a backyard farming series. The first book in the series is Chicken Culprit.
Author Links:
Website: www.vikkiwalton.com
Facebook: www.facebook.com/vikkiwaltonauthor
Facebook: www.facebook.com/havensteader
When did you know that you wanted to be an author?  What things, if any, influenced that decision?
I've always had a very vivid imagination. I loved reading and the idea of putting my thoughts down on paper has grown over the years.
With so many cozies being written today, what makes your books stand out from the crowd?
I think my book stands out in that I address some things that other authors may not include. My main character isn't perfect. In fact, she can be somewhat snarky at times but she's real and I address some of the reasons for her behavior. I also think that people are longing for a return to a bit of self-sufficiency. Gardens are cropping up in more backyards along with chicken coops and beehives. It's something I do that I wanted to share and in every book I share some information that the reader may not know.
Do you work from an outline or plot or do you just see where the characters take you?
Both. I have an idea of the plot or a scene in the beginning stages. Once I start writing, the characters lead me off in fun directions. With the mystery genre, you do have to plot things out because you need a bunch of red herrings and it can easily become confusing.
Do you read your reviews?  Do you respond to them, good or bad?  Do you do anything special to get those reviews?
I do respond to reviews if I know about them. Like any author, I'd prefer all good reviews but the fact is that not all books will connect with all readers. If someone doesn't like the book, I'd much rather they contact me personally and share why they didn't like the book. If I feel it's something that I really need to address, I will either make the necessary change/s or incorporate their advice in my next book. As for reviews, I reach out to those who like the genre I write and ask for an honest review. I am willing to provide a book (often ebook) for them. I realise that reviews aren't a given and respect the time it takes to actually write something versus hitting the star review link. I am humbled and honored when I have a person take the time to write me a review. I appreciate them.
What advice would you give to your younger self?
First, start pursuing your dreams earlier. Consider yourself as able as anyone else to make your dreams come true. I'm pretty much living the life I love now and I would have liked to have done it much sooner.
Do you think that the cover plays an important part in someone buying your book(s)?   Who designs your book covers?
Yes. I had a graphic designer design the cover but I wasn't happy with it. My awesome book formatter found a terrific illustrator, Erika Parker Rogers. I think my hand-drawn cover stands out from other covers and I had already visualized the houses where Anne and her neighbors lived. I loved seeing it come to life on the cover. She's already got some ideas for my next cover and I want her to do a map of the community next.
Please give us an insight into your main characters.  What do you think makes them special?
They're real. They get irritated with one another, they laugh at their own foibles. They've had difficulties in life but they've emerged better and not bitter. I'd like to know them. Wait, I do!
What have you learned about yourself since becoming an author?
I can write a simple story in simple language that others enjoy. I can write a mystery with a touch of humor. Most of all, I can achieve what I set out to do. That helps when the prospect of the next book seems daunting.
Do you write full-time or part-time?
I write full-time as I always am "writing" in my head. I have so many stories that I need to see if there's a market just for ideas and let others do the writing. I also am the author of nonfiction books and a nonprofit consultant that writes grant proposals, plus do blog posts on travel and #workquilting. So I do a lot of part-time writing fulltime.
What do your plans for future projects include?
I'm working on my next mystery in the backyard farming series. The next two after that already have some basic outlining done. Considering a couple of stand alone mysteries as well as a possible spin-off mystery series. I want to write a fictional account of my mother's story. Already have a great title for it. On the nonfiction side, I love travel so my travel book will be coming out soon (if not before this program). I also am contemplating a writing book.
What do you think the hardest part of writing is?  What is the easiest?
The hardest part is sitting down and writing. Last year I took a trip to Agatha Christie's Greenway and in her bedroom they had a tape playing of her saying how she worked through everything in her head but then the hard part was sitting down and writing. It's hard when there's so much distraction. Thus in April and May I'll be in Mexico where I can focus solely on the next mystery. The easiest is coming up with ideas. I have enough ideas that someone one said "Can I steal a piece of your brain?"
What is the one thing you would like your readers to know about you?
I love speaking and teaching so if they ever need that, I'm available!
What type of books do you like to read?  Who are some of your favorite authors? 
I love the mystery genre–No surprise there! Agatha Christie is my favorite author of all time. I love Kerry Greenwood's Ms. Fisher mysteries, Anne Perry, Louise Penny, Diana Mott Davidson, really, way too many to list. I will say I really enjoyed John Bowen's Death Stalks Kettle Street. It's a great book for mystery writers to read on delivering unique characters, plot, storyline, etc.
Do you have anything specific you would like to say to your readers?
I don't think you know how very grateful I am that you've picked my book to read. There are millions of books out
there
so I am sincere when I say that it's a great honor to have you add my book to your reading list or bookshelf.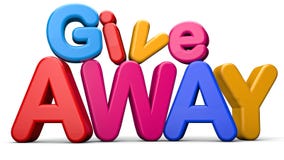 There is a Rafflecopter Giveaway for this tour.  Please follow this link to enter the giveaway.
http://www.rafflecopter.com/rafl/display/02887792698/?widget_template=56d5f80dbc544fb30fda66f0
Tour Participants
April 16 – Books a Plenty Book Reviews – REVIEW
April 16 – Brooke Blogs – SPOTLIGHT
April 16 – Babs Book Bistro – SPOTLIGHT WITH RECIPE
April 17 – Teresa Trent Author Blog – REVIEW
April 17 – Texas Book-aholic – REVIEW
April 17 – The Self-Rescue Princess – CHARACTER INTERVIEW
April 17 – 3 Partners in Shopping, Nana, Mommy, &, Sissy, Too! – SPOTLIGHT
April 18 – The Power of Words – REVIEW
April 18 – Laura's Interests – REVIEW
April 18 – Books Direct – GUEST POST
April 19 – I Wish I Lived in a Library – REVIEW
April 19 – MJB Reviewers – REVIEW, AUTHOR INTERVIEW
April 19 – Jane Reads – REVIEW
April 19 – T's Stuff – SPOTLIGHT
April 20 – That's What She's Reading – REVIEW
April 20 – FUONLYKNEW – REVIEW
April 20 – Varietats – REVIEW
April 21 – Melina's Book Blog – REVIEW
April 21 – Ruff Drafts – AUTHOR INTERVIEW
April 21 – fundinmental – REVIEW
April 22 – My Reading Journeys – REVIEW
April 22 – A Chick Who Reads – REVIEW
April 22 – Island Confidential – CHARACTER GUEST POST