I am very happy to be a stop on the blog tour for The Face On The Side by author John Carenen.  This is the third book in his Thomas O'Shea Mystery series.
The Face on the Other Side (Thomas O'Shea Mysteries)

Mystery
3rd in Series
FPS (February 10, 2018)
Paperback: 340 pages
ISBN-13: 978-1945338946

Purchase Links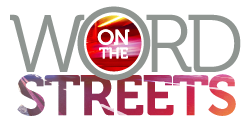 "Move over Jack Reacher!"
—William Kent Krueger —
2014 Edgar Award and 2005 & 2006 Anthony Award winner
"The Face on the Other Side is a thrill ride that takes
you over the edge of the cliff …Carenen sets the story so
squarely in the wintry Midwest that you feel the chill
coming off the pages."
— David Burnsworth —
Author of the widely-acclaimed
Blu Carroway and Black Pelton mysteries
"If you like the works of Elmore Leonard, Carl Hiasson,
and Steve Brewer, you will love The Face on the Other
Side…This third book in the Thomas O'Shea mystery
series will have you begging for more…"
— Joseph Badal —
Amazon #1 Best Selling Author of Sins of the Fathers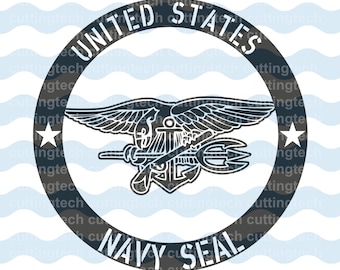 The Face on the Other Side
Thomas O'Shea Mysteries, Book #3
John Carenen
5 Stars
Synopsis:
He'd promised Sheriff Payne that he wouldn't take any more matters into his own hands. So, when on a leisurely morning drive, SEAL-trained Thomas O'Shea sees two girls attacking a boy on a sidewalk, he opts not to intervene. When the boy is later murdered in the local hospital, though, all promises are off.
What seems at the start to be a simple case of gang activity turns out to be far more. Even O'Shea, who has seen more than his share of evil, could not have guessed what is about to transpire… (Goodreads)
Review:
Being a former Navy Seal, Thomas has seen a lot, most of which he would like to forget. But he has never seen two girls beating up on a boy. He thinks it is strange but he is trying not to get involve like he has previously.  Maybe if he had gotten involved, the boy would still be alive. Just another regret he will have to live with, in a long list of regrets. But Thomas is strong and a survivor and he will be sure that those responsible will pay.  
The characters are well rounded and well developed. The author creates characters that will stay with you long after you have finished the book.  The citizens of Rockbluff, Iowa, are quirky and unconventional in many ways and that made them ones to remember.
The writing style flows smoothly and the book is fast paced and easy to read.  The author is very talented in creating suspense and tension with just the written word.   The suspense was like a big vortex, pulling me in and not letting go. That works for me.
I would recommend this book to anyone who enjoys a hard boiled mystery suspense. There was a little humor, a little romance, a lot of action and anticipation. At times I felt like I was watching a movie instead of reading a book.  
I received a free copy of this book from the author as part of the Great Escapes Virtual Tour.  I would like to thank both for my being able to read and review this book.
John Carenen, a native of Clinton, Iowa, graduated with an M.F.A. in Fiction Writing from the prestigious University of Iowa Writers Workshop and has been writing ever since. His work has appeared numerous times in Reader's Digest (including a First Person Award), McCall's, Dynamic Years, and other periodicals. He has been a featured columnist in newspapers in Morganton, North Carolina and Clinton, South Carolina. His fiction has appeared in regional literary magazines. A novel, Son-up, Son-down, was published by the National Institute of Mental Health. He is happily married to (long-suffering) Elisabeth, and they have two grown daughters, Caitlin and Rowe. When he isn't writing, he thinks about getting in shape, cheers for the Iowa Hawkeyes and Boston Red Sox, and takes frequent naps. He has traveled extensively, having visited 43 states and 23 countries. He is a USAF veteran, having served in the Philippines and Massachusetts. A retired an English professor at Newberry College in Newberry, South Carolina, he is hard at work on another novel.
Author Links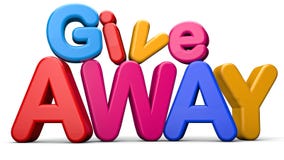 http://www.rafflecopter.com/rafl/display/02887792705/?widget_template=56d5f80dbc544fb30fda66f0
TOUR PARTICIPANTS
May 9 – The Pulp and Mystery Shelf – AUTHOR INTERVIEW
May 9 – Babs Book Bistro – GUEST POST
May 10 – 3 Partners in Shopping, Nana, Mommy, &, Sissy, Too! – SPOTLIGHT
May 10 – Fantastic Feathers – REVIEW
May 11 – MJB Reviewers – REVIEW
May 11 – Valerie's Musings – CHARACTER GUEST POST
May 12 – Readeropolis – SPOTLIGHT
May 13 – A Blue Million Books – CHARACTER INTERVIEW
May 14 – Blogger Nicole Reviews – SPOTLIGHT
May 15 – Mysteries with Character – AUTHOR INTERVIEW
May 16 – Ruff Drafts – SPOTLIGHT
May 17 – Cassidy's Bookshelves – GUEST POST
May 17 – Maureen's Musings – REVIEW
May 18 – My Reading Journeys – REVIEW
May 19 – Books a Plenty Book Reviews – SPOTLIGHT
May 20 – StoreyBook Reviews – CHARACTER GUEST POST
May 21 – A Holland Reads – SPOTLIGHT
May 22 – Escape With Dollycas Into A Good Book – REVIEW