I'm so excited to be a stop on the blog tour for author Sharon Pape and her new release Magick Run Amok.  This is the third book in her Abracadabra Mystery series.  I have read all three of the books and they are all great.
Magick Run Amok (An Abracadabra Mystery)

Paranormal Cozy Mystery
3rd in Series
Lyrical Underground (May 1, 2018)
Print Length: 337 pages
Digital ASIN: B074LTNV8H

Purchase: Amazon  B&N   kobo  BookBub
Magick Run Amok (An Abracadabra Mystery)
by Sharon Pape
We get to follow Kailyn, her aunt, Merlin, and the cats on yet another murder investigation that will have you laughing and gasping along the way.
~Books a Plenty Book Reviews
I felt this read was full of lighthearted fun with plenty of twists and turns to draw me into the mystery. I like the cross-genre that mixes the mystery with paranormal fun!
~Ms. Cat's Honest World
With humor and investigative daring, along with some other worldly intervention, this adventure is a welcome addition to a delightful series. You can never predict what will happen next or who will save the day!
~Laura's Interests
This story not only turns about the mystery but the curious family of Kailyn, with her ghost mother lecturing her when she is not acting correctly, her "mysterious" friend Merlin, that could be coming from the past… or of course the cats she has in her life…! But let me say that it makes the story funny and interesting, of course.
~Varietats
 The answer to whodunit may lie beyond the veil . . .
 
November in upstate New York can be chilly, but Kailyn Wilde's shop, Abracadabra, is a cozy respite where you can find lotions, potions, and plenty of warm, feline company. But what customers don't know is that the proprietor has some unusual powers—and unusual friends, including the renowned magician Merlin, who's been transported into the modern world. All of which comes in handy when there's a murder to be solved . . .
Investigative journalist Ryan Cutler has perished in a car accident in New Camel, and his friend, Travis, suspects foul play—especially when the reporter's notes reveal a mysterious list of dead men's names. Kailyn wants to help, but she's also got her hands full with the curmudgeonly Merlin, who's not exactly maintaining a low profile. Between keeping the wizard under wraps and mixing up cold remedies that work like magic, she'll have to tap into her many talents to figure out a killer's fatal formula . . .
Review:
The characters are well developed and well rounded.  I love the relationships between Kailyn, her Aunt Tilly and Merlin, the magician. Kailyn and Aunt Tilly take turns being the "adult" and Merlin is always the precocious "child".  The situations they find themselves in are often very funny and entertaining. Travis is a great guy and he did not run the other way when Kailyn told him about her special powers I think he is a keeper. I enjoy any time that I spend with them.
The writing style flows smoothly and the book is an easy ready.  The writing style defines the characters very clearly by their actions and words.  The author is very talented in her descriptive writing and I really enjoy the world of magick and mayhem that she creates. Although Kailyn is a witch I forget most of the time that she is a witch. She just seems like a regular person, except of course when she has to perform some magical trick to get out of trouble.  
The mystery was well paced and carried on well throughout the entire book.  There were enough suspects to consider and clues to sift through and it was not easily solved.  
I would highly recommend this book (and series) to anyone that enjoys a well crafted cozy.  I have read them all and I have loved them all.
I voluntarily reviewed an ARC of this book provided by the publisher, Kensington Books, and NetGalley, which I greatly appreciate.
                 About the Author
Sharon Pape describes her writing career as having two stages. Back in the dark ages, before computers were in every household, she had three paranormal books published. The first one was condensed by Redbook Magazine, the first paperback original they ever condensed. Then life brought her an unexpected challenge, by the name of breast cancer. After treatment, she and her oncologist started a not-for-profit to provide information and peer support to breast cancer patients. With the organization up and running, she returned to her first love – writing. This time around she's been writing cozy mysteries with a paranormal twist. That Olde White Magick
 is the second book in her Abracadabra Mysteries
.
Author Links
Website – http://sharonpape.com/
Facebook: https://www.facebook.com/sharon.pape.94
Twitter: https://twitter.com/sbpape
Goodreads: https://www.goodreads.com/author/show/641079.Sharon_Pape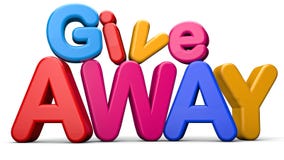 http://www.rafflecopter.com/rafl/display/02887792702/?widget_template=56d5f80dbc544fb30fda66f0
TOUR PARTICIPANTS
May 1 – The Pulp and Mystery Shelf – AUTHOR INTERVIEW
May 2 – 3 Partners in Shopping, Nana, Mommy, &, Sissy, Too! – SPOTLIGHT
May 3 – Babs Book Bistro – GUEST POST  
May 3 – Sneaky the Library Cat's blog – CHARACTER INTERVIEW
May 4 – Books a Plenty Book Reviews – REVIEW, CHARACTER GUEST POST
May 5 – Ms. Cat's Honest World – REVIEW
May 6 – Laura's Interests – REVIEW
May 7 – Varietats – REVIEW
May 7 – fundinmental – SPOTLIGHT
May 8 – Mysteries with Character – AUTHOR INTERVIEW
May 9 – Books Direct – GUEST POST
May 10 – Escape With Dollycas Into A Good Book – REVIEW
May 11 – Cozy Up With Kathy – REVIEW, CHARACTER INTERVIEW
May 12 – MJB Reviewers – REVIEW
May 13 – StoreyBook Reviews – REVIEW
May 14 – The Montana Bookaholic – CHARACTER GUEST POST