I'm so excited to be a stop on the blog tour for author Linda Lovely and her new book Picked Off.  This is the second book in her A Brie Hooker Mystery Series.
Picked Off (A Brie Hooker Mystery)

Cozy Mystery
2nd in Series
Setting – South Carolina
Henery Press (June 5, 2018)
Hardcover – 270 Pages
ISBN: 9781635113457
Trade Paperback
ISBN: 9781635113426
Digital ASIN: B07B9K3FJ9

Purchase Links
Synopsis:
Udderly Kidding Dairy is hosting a campaign fundraiser for Eva's best friend, who hopes to be South Carolina's next governor. The candidate's son, a pro quarterback, is flying home for the wingding. And Brie's eager to get a close-up view of the cute tush she's admired on TV, even though she's reluctantly sworn off even more tempting local beefcake.
The campaign fundraiser promises to be a huge success until a pitchfork attack turns the goat farm into a crime scene—again. To protect her friends, Brie puts her sleuthing skills to work. Will she live long enough to find out who's behind a vicious assault, a kidnapping, blackmail, and murder? (Goodreads)
The characters are well developed and well rounded.  I like the interactions between Brie, Aunt Eva and Mollye, Brie's friend.  They are sometimes outrageous and always funny. I enjoy spending time with them and seeing what they are up to.   I have to say that I wish Brie would make up her mind about her love interests, Paint and Andy. I started getting frustrated with her wishy washy ways.  That is only my opinion and others may not feel the same way. I hope the next book settles the issue.
The writing style flows smoothly and the book is an easy read.   The author is very talented in her descriptive writing and she created a farm setting that was teeming with some incredible animals, especially one special mule.  The mystery had enough suspects and clues to consider and even though I thought I knew who had done the deed, I was wrong. But that is okay with me.
I would recommend this book to anyone who enjoys a well crafted cozy mystery.   And if you are an animal lover, you should read this book.
I voluntarily reviewed an ARC of this book provided by the publisher, Henery Press, and NetGalley, which I greatly appreciate.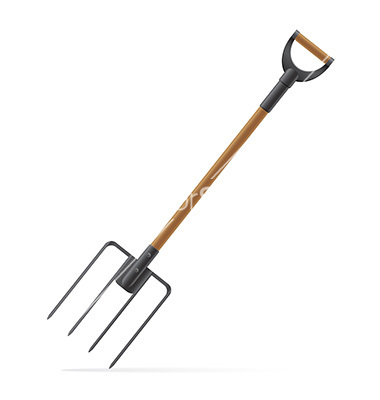 Linda Lovely finds writing pure fiction isn't a huge stretch given the years she's spent penning PR and ad copy. Linda writes a blend of mystery and humor, chuckling as she plots to "disappear" the types of characters who most annoy her. Quite satisfying, plus there's no need to pester relatives for bail. Her newest series offers goodnatured salutes to both her vegan family doctor and her cheese-addicted kin. She's an enthusiastic Sisters in Crime member and helps organize the popular Writers' Police Academy. When not writing or reading, Linda takes long walks with her husband, swims, gardens, and plays tennis.
Author Links
Website: www.lindalovely.com
Blog: http://lindalovelyauthor.blogspot.com/
Facebook: https://www.facebook.com/LindaLovelyAuthor
Twitter: https://twitter.com/LovelyAuthor
Goodreads: https://www.goodreads.com/author/show/4884053.Linda_Lovely
Pinterest: https://www.pinterest.com/authorlovely/
When did you know that you wanted to be an author?  What things, if any, influenced that decision?
When I started college, I wanted to be a lawyer. For a variety of reasons, I switched my major to journalism, a decision I've never regretted. I love to write and, even more, I love to interview people and ask questions to satisfy my curiosity about things. While I spent most of my career writing feature articles for magazines, corporate newsletters, brochures and advertising copy, I always thought it would be fun to write a book. I was hired to write an "as told to" book (you know, one of those tell-alls that dish about a famous family) and discovered yes, I could write a book. After my tell-all employers reached a settlement with their family and cancelled the project, I decided the next books I wrote would be fiction and I'd call the shots. I enrolled in a fiction-writing course and discovered what fun it was.
With so many cozies being written today, what makes your books stand out from the crowd?
I try to make certain The Brie Hooker Mysteries balance humor with thrills. My heroine and her family and friends aren't armchair sleuths. Circumstances place them in real danger where they have to use their wits to escape alive. The fact that I've gained expert sources throughout my career makes it possible for me to ask questions of professionals in a wide variety of law enforcement, legal, fraud investigation, banking and other fields to make the crimes in my novels as "real" as possible.
Do you work from an outline or plot or do you just see where the characters take you?
I'm a seat-of-the-pants writer. When I start a book, I have a general idea of the central crime or crimes that will unfold and I know who my main characters will be. However, my characters do surprise me as the story progresses.
Do you read your reviews?  Do you respond to them, good or bad?  Do you do anything special to get those reviews?
I read some reviews but I'm not obsessed with them. I have faith that my editors at Henery Press and my Beta readers will let me know long before publication if I'm seriously off track. Because I've written for a living for decades, I'm very thick-skinned. You're not going to please all readers because we all have different tastes. I belong to a book club and quite often the same book will be rated a 2 by one person and a 5 by another. Our book club uses a 1 to 5 rating system. As far as getting reviews, I wish I knew the secret to encouraging people to review books. Many readers who've told me they loved my books have admitted they don't review them. Why? The usual answer is they don't feel they have anything original to say. PLEASE readers, review books even if you feel your comments may just be repeats of what others have said. Quantity as well as quality counts these days with all of the algorithms out there that determine if an author is visible online.
What advice would you give to your younger self?
Start writing fiction sooner. It's a lot more fun and you can research anything that interests you. You also don't have clients who can't make up their minds.
Do you think that the cover plays an important part in someone buying your book(s)?   Who designs your book covers?
Henery Press has talented artists who design all the covers for the publisher's titles. The covers for BONES TO PICK and PICKED OFF were both created by Stephanie Savage. I like the fact that I had some input into what elements went into the covers. I think distinctive covers can impact sales.
Please give us an insight into your main characters.  What do you think makes them special?
Brie Hooker is my heroine. She's in her early thirties. After she received her MBA, she worked in banking for a number of years. Then she decided to pursue her true passion—cooking. Her dream is to own a B&B and restaurant that caters to vegans and vegetarians. Brie's a vegan but she's not militant about her dietary choice. She's currently living at Udderly Kidding Dairy, a goat farm in Upstate South Carolina with her Aunt Eva, who needed help managing the farm after her twin sister and the dairy's co-owner died.
Brie was engaged, but that ended when she discovered her fiancé had been cheating on her before and after he slipped a diamond on her finger. About a year has passed since she broke the engagement. On the farm,she's grown very fond of two men—Andy Green, a veterinarian, and Andy "Paint" Paynter, a legal moonshiner. But the men are best friends and she fears dating both of them would be a disaster.  
Brie loves her family. Her dad, Howard, is a professor at nearby Clemson University, and her mom, Iris, is the City of Clemson Attorney/Prosecutor. While Brie's Aunt Eva can be cranky and teases her relentlessly about her vegan diet, the aunt is in many ways a role model for Brie. Eva's independent, champions women's rights, speaks her mind, works hard for what she believes in, and she has a sense of humor.
What have you learned about yourselves since becoming an author?
It's a lot of fun  deciding just how the types of people who drive you crazy get their just desserts.
Do you write full-time or part-time?
The answer would be "depends." I have a lot of interests and I love entertaining and spending time with my friends and family. So I may take mini-sabbaticals from writing to enjoy other pursuits. But when the company leaves or other commitments ease, I will put in eight-hour (or longer) days writing.
What do your plans for future projects include?
I'll continue writing as long as it gives me (and hopefully) my fans pleasure. I'm currently writing book three in the Brie Hooker Mystery series.
What do you think the hardest part of writing is?  What is the easiest?
Making decisions about which way your plot and characters should go when you come to a fork in the plot/series. There are always so many directions you can take your characters as they grow and change. The easiest is editing. I enjoy the feeling I get that I'm making a section of copy really sparkle.
What type of books do you like to read?  Who are some of your favorite authors?
I most enjoy reading mysteries, thrillers and suspense novels. But I do belong to a book club that ensures I broaden my horizons. For me to really enjoy a book it has to have a heroine or hero I like and can root for. It also has to include some humor. I prefer the book also have some romance since that's one of the things that makes life more interesting. My favorite authors include Susan Isaacs, Janet Evanovich, Cindy Sample, Michael Connelly, Nelson DeMille, Carl Hiaasen, and a number of too-soon-departed authors like Sue Grafton. I'm not going to start naming my fellow Henery Press authors for fear I'll leave someone out. But I've yet to read a Henery novel I haven't enjoyed!
What is the one thing you would like your readers to know about you?
I have fun writing. While I've yet to write a character that's my alter-ego, there's a small piece of me good or bad in all my characters (heroes and villains). It's great fun to bestow fictional characters with the personalities and traits I see in friends, family and those disagreeable people you encounter who are determined to ruin your day.  
Do you have anything specific you would like to say to your readers?
Please leave reviews for your favorite authors. In this digital age, the number of reviews has a big impact on author visibility.
How can readers discover more about you and your work?
    Website: http://www.lindalovely.com
    Blog: http://lindalovelyauthor.blogspot.com/
    Facebook: https://www.facebook.com/LindaLovelyAuthor
    Twitter: https://twitter.com/LovelyAuthor  
     Pinterest: https://www.pinterest.com/authorlovely/
     Amazon Author Page: https://amazon.com/author/lindalovely
     Goodreads: https://www.goodreads.com/author/show/4884053.Linda_Lovely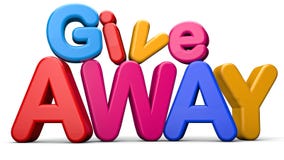 http://www.rafflecopter.com/rafl/display/02887792717/?
TOUR PARTICIPANTS
May 15 – Babs Book Bistro – SPOTLIGHT
May 15 – A Holland Reads – REVIEW
May 16 – Laura's Interests – REVIEW
May 16 – Jane Reads – GUEST POST
May 17 – The Power of Words – REVIEW
May 17 – Readeropolis – CHARACTER INTERVIEW
May 18 – MJB Reviewers – REVIEW, AUTHOR INTERVIEW
May 18 – Bibliophile Reviews – REVIEW, GUEST POST  
May 19 – My Reading Journeys – REVIEW
May 20 – T's Stuff – AUTHOR INTERVIEW
May 21 – The Pulp and Mystery Shelf – CHARACTER GUEST POST
May 21 – Books a Plenty Book Reviews – REVIEW
May 22 – Mysteries with Character – AUTHOR INTERVIEW
May 23 – Escape With Dollycas Into A Good Book – REVIEW, GUEST POST
May 24 – StoreyBook Reviews – REVIEW
May 25 – Island Confidential – CHARACTER INTERVIEW
May 26 – Brooke Blogs – CHARACTER GUEST POST
May 27 – Cozy Up With Kathy – REVIEW, CHARACTER GUEST POST
May 28 – A Blue Million Books – CHARACTER INTERVIEW