I'm so excited to be a stop on the blog tour for author Dana Dratch and her new release Confessions of a Red Herring.  This is the first book in her Red Herring Mystery series.
Confessions of a Red Herring (A Red Herring Mystery)

Cozy Mystery
1st in Series
Kensington (May 29, 2018)
Mass Market Paperback: 336 pages
ISBN-13: 978-1496716569
Digital ASIN: B075C8FDT5

Purchase Links
Amazon    B&N   Kobo   Google Play    BookBub
As a reporter, she's used to covering the news.
Now she's the headline.
Alex Vlodnachek has been a reporter for 12 years, a P.R. rep for three months, and a murder suspect for all of 24 hours. When her agency's double-dealing CEO is stabbed, scheming co-workers cast the new redhead as a compelling red herring. The story is media catnip—especially her salacious nickname: Vlod the Impaler.
Even Alex has to admit she looks guilty.
Out of a job and under suspicion, Alex is running low on cash, when she's visited by a second disaster: her family. Soon her tiny bungalow is bursting with her nearest and not-so-dearest. To keep herself out of jail—and save what's left of her sanity—Alex returns to her reporting roots. She goes undercover to reclaim her life, break the story, and unmask a murderer. Pretty much in that order.
What she doesn't know: The killer also has a to-do list.
And Alex is on it.
Well written with an intricate plot, CONFESSIONS OF A RED HERRING is a good debut book for author Dana Dratch.
~Lisa Ks Book Reviews
While a red-headed Vlodnachek might not be the full attraction here, Alexandra's family and close-knit support group provide a lively and fun romp through the storyline.
~Rosepoint Publishing
The characters are well rounded and well developed.  Alex is fiesty and spunky and does not let much slow her down.  When the CEO of her company gets murdered, she is considered a person of interest.  It is a good thing that she used to be a reporter. She will need all of her skills to clear her name.  I enjoyed getting to meet her crazy zany family and they added a lot of humor to the book. Her two brothers and her grandmother were quite a handful and I had to laugh at some of their antics.
The writing style flows smoothly and the book is an easy read.  The author is very talented in her descriptive writing and those descriptions drew me into the story.  The language was a little harsher than most cozies but not offensive in any way.
I would recommend this book to anyone who enjoys a humorous lighthearted cozy mystery.  If you like funny you have to give this book a try.
I voluntarily reviewed an ARC of this book provided by the publisher, Kensington Books, and NetGalley, which I greatly appreciate.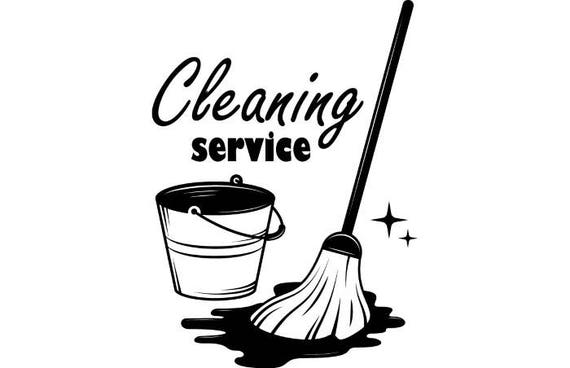 Dana Dratch is a former newspaper reporter and current personal finance writer. When she's not finishing Seeing Red—the next Alex Vlodnachek mystery—you'll spot her byline on a host of top news sites. You can learn more about her mysteries at ConfessionsofaRedHerring.com.
When did you know that you wanted to be an author?  What things, if any, influenced that decision?
I come from a family who loves books. I was always reading something. And mysteries were an early favorite.
With so many cozies being written today, what makes your books stand out from the crowd?
I hope readers enjoy the characters, the mystery, and the humor. When the story opens, Alex Vlodnachek is a former reporter who's been in public relations for all of three months. After the P.R. agency's CEO is killed, scheming co-workers don't want the authorities digging too deeply.  (Let's just say this is one company with plenty to hide.) So they fabricate an open-and-shut case, complete with a suspect: Alex. She's new, she had a loud public argument with the boss, and she makes the perfect red herring. Even Alex has to admit she looks guilty.
Do you work from an outline or plot or do you just see where the characters take you?
A little of both. I write down the major plot points on 3×5 cards. And I'll arrange them on a cork board – that serves as my outline. But sometimes one of the characters hijacks the action. So you have to be flexible.
 Do you read your reviews?  Do you respond to them, good or bad?  Do you do anything special to get those reviews?
Readers' opinions are all their own! And I love it when readers write that they enjoyed the book or connected with a scene or a character.
What advice would you give to your younger self?
Invest in tech stocks.
Do you think that the cover plays an important part in someone buying your book(s)?   Who designs your book covers?
Definitely! Michelle Grant does fantastic covers. Her art invites you to pick up the book and learn more.
Please give us an insight into your main characters.  What do you think makes them special?
Alex doesn't take anything — including herself — too seriously. But she's smart. She notices things others miss. She has good instincts. And she doesn't give up.
What have you learned about yourself since becoming an author?
I need a faster way to charge my devices.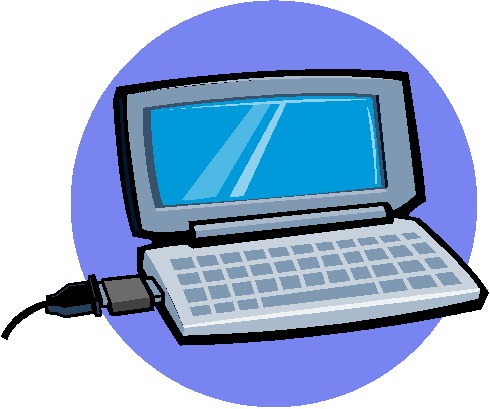 What do your plans for future projects include?
Right now I'm finishing Seeing Red, the sequel to Confessions of a Red Herring.
What do you think the hardest part of writing is?  What is the easiest?
The hard part: Drained batteries and hand cramps. The easy part: I love it.
What type of books do you like to read?  Who are some of your favorite authors?
Everything. But I have a weakness for mysteries. I have a lot of favorite writers in a lot of different genres, and I'm always discovering new ones. In mysteries, I enjoy stand-alones with suspense, like Gillian Flynn's Gone Girl and Paula Hawkins' The Girl on the Train. And I love a good mystery series – it's like visiting old friends. Some of my favorites: the "Agent Pendergast" books by Douglas Preston and Lincoln Child; M.C. Beaton's "Hamish Macbeth" mysteries; the "Alex Delaware" series by Jonathan Kellerman, and Louise Penny's "Chief Inspector Gamache" books.
What is the one thing you would like your readers to know about you?
I'm having a lot of fun writing Seeing Red. In it, Alex, Trip, rescue-pup Lucy, and the rest of the crazy Vlodnachek family tangle with spies, art thieves and a very single-minded killer. Alex learns a bit more about Ian Sterling, the enigmatic B&B owner across the street. And readers will finally meet Alex's mother.
 Do you have anything specific you would like to say to your readers?
Thanks for reading! And I really hope you enjoy Confessions of a Red Herring!
How can readers discover more about you and your work?
My website — and I'm also on Goodreads, Bookbub, and Amazon. Here are those links:
Website: ConfessionsofaRedHerring.com
Blog: On my website and my Goodreads author page.
Bookbub: https://www.bookbub.com/authors/dana-dratch
Amazon Author Page: https://amazon.com/author/danadratch
Goodreads: https://www.goodreads.com/author/show/17143743.Dana_Dratch

Be sure to click on the link below to enter the Rafflecopter Giveaway.
http://www.rafflecopter.com/rafl/display/02887792722/?
TOUR PARTICIPANTS
May 28 – Lisa Ks Book Reviews – REVIEW, GUEST POST
May 29 – The Pulp and Mystery Shelf – AUTHOR INTERVIEW
May 29 – Rosepoint Publishing – REVIEW
May 30 – The Ninja Librarian – REVIEW, GUEST POST
May 30 – A Holland Reads – REVIEW
May 31 – Sneaky the Library Cat's Blog – CHARACTER INTERVIEW
May 31 – Escape With Dollycas Into A Good Book – REVIEW
June 1 – Cozy Up With Kathy – AUTHOR INTERVIEW
June 1 – Teresa Trent Author Blog – SPOTLIGHT
June 2 – MJB Reviewers – REVIEW, AUTHOR INTERVIEW
June 2 – The Montana Bookaholic – CHARACTER GUEST POST
June 3 – Books a Plenty Book Reviews – REVIEW
June 3 –  Babs Book Bistro – REVIEW
June 4 – Bibliophile Reviews – REVIEW, CHARACTER GUEST POST
June 4 – Sinfully Wicked Book Reviews – REVIEW
June 5 – The Self-Rescue Princess – CHARACTER INTERVIEW
June 5 – My Reading Journeys – REVIEW, CHARACTER GUEST POST
June 5 – Island Confidential – SPOTLIGHT
June 6 – Moonlight Rendezvous – REVIEW, CHARACTER GUEST POST
June 7 – Book Club Librarian – REVIEW
June 7 – Mysteries with Character – REVIEW
June 8 – A Blue Million Books – GUEST POST
June 8 – StoreyBook Reviews – REVIEW
June 9 – Brooke Blogs – REVIEW, CHARACTER INTERVIEW
June 9 – Reading Is My SuperPower – REVIEW
June 10 – The Mysterious Inkspot – REVIEW
June 10 – Laura's Interests – CHARACTER GUEST POST