I'm so excited to be a stop on the blog tour for author Columbkill Noonan  and her new release Barnabas Tew And The Case Of The Nine Worlds.   This is the second book in her series.
Barnabas Tew and The Case of The Nine Worlds

Cozy Mystery/Fantasy
2nd in Series
Crooked Cat Books (September 4, 2018)
Paperback: 310 pages
ISBN-10: 172240728X
ISBN-13: 978-1722407285
Digital ASIN: B07DKH8CZC

Hold your flying horses!
Barnabas Tew and Wilfred Colby are back, and, once again, they're in a bit of a pickle.
Barnabas and Wilfred, two earnest but bumbling Victorian detectives, travel through the Nine Worlds of Norse mythology, trying to stave off the impending end of the world – an event which the locals call Ragnarok. This time, however, the intrepid twosome has some help: a brave Viking seer named Brynhild and her flying horse.
Can the two plucky detectives and the fearsome Brynhild outwit those who would bring about Ragnarok? Will they survive the harsh conditions and terrifying creatures of the Norse afterlife?
Will they save the world…again?
Columbkill Noonan has an M.S. in Biology (she has, in turn, been a field biologist, an environmental compliance inspector, and a lecturer of Anatomy and Physiology).
When she's not teaching or writing, she can usually be found riding her rescue horse, Mittens, practicing yoga (on the ground, in an aerial silk, on a SUP board, and sometimes even on Mittens), or spending far too much time at the local organic, vegan market.
Author Links
Blog – https://columbkill.weebly.com/
Facebook – https://www.facebook.com/ColumbkillNoonan/
When did you know that you wanted to be an author?  What things, if any, influenced that decision?
I've wanted to write since I was five years old, but I never really thought it would be a viable career choice. It wasn't until later in life that I thought, hey, why not give this a try? And so I did. I needed, I think, to gain some confidence in myself, and to have a bit of a thicker skin…if I had tried writing as a younger person I don't think I could have handled the inherent rejection and criticisms very well at all!
With so many cozies being written today, what makes your books stand out from the crowd?
Well, that's easy: my characters are dead! The detectives, Barnabas and Wilfred, are killed off in the first few chapters of the first book, so that they can solve a case for Anubis (who is an Egyptian god). In "Barnabas Tew and the Case of the Nine Worlds", they're headed to the afterlife of the Vikings. In that way, the books are sort of "cozy mythological mysteries", if that's a genre!
Do you work from an outline or plot or do you just see where the characters take you?
I outline the general idea, so that I know what Barnabas and Wilfred need to do and where they need to go by the end of each chapter. How they get there and what happens to them on the way is up to them, really.
Do you read your reviews?  Do you respond to them, good or bad?  Do you do anything special to get those reviews?
I do read the reviews (and also force my husband to read them too!) I don't respond to them in general, because I don't want to seem stalker-y….but if I read a bad one I sometimes imagine that I'm responding to it! That said, even though it's much more fun to see positive reviews rather than negative ones, I do know that not everyone will love every book, and I try not to take criticisms personally.
What advice would you give to your younger self?
Don't worry so much about what other people think. Really not to worry so much about everything, in general. Just do what you do, and be content with that.
Do you think that the cover plays an important part in someone buying your book(s)?   Who designs your book covers?
I do! I personally choose books based on the covers all the time. My publisher, Crooked Cat Books, takes care of the cover design, and I think they do a fabulous job. All of their books have gorgeous covers!
Please give us an insight into your main characters.  What do you think makes them special?
I think that Barnabas is completely unique. He's a bit uptight, and high-strung, and prone to outbursts of temper, but he's also loyal, and brave, and has a strong moral compass. He's a lot of fun to write, for sure (especially the parts where he's having an outburst!)
What have you learned about yourselves since becoming an author?
That I am a silly creature, and that I like for things to be happy rather than dark.
Do you write full-time or part-time?
Part time….gotta pay the bills, you know.
What do your plans for future projects include?
I'm currently working on the third Barnabas novel. I can't give away any spoilers, but I can say that they've gone on to yet another fun afterlife!
What do you think the hardest part of writing is?  What is the easiest?
Actually writing is the easiest part of writing, and the hardest part is editing, for sure. I'm always afraid I'll mess something up if I change it.
What type of books do you like to read?  Who are some of your favorite authors?
I like (surprise!) mysteries. Charles Finch is a favorite, and Anne Perry. I also like historical capers. Right now I'm reading a Wilbur Smith book that's set in Ancient Egypt, so it's right up my alley.
What is the one thing you would like your readers to know about you?
I've been completely trained by my cats and by my rescue horse. I do pretty much whatever they say.
Do you have anything specific you would like to say to your readers?
That I hope they love reading about Barnabas as much as I love writing about him? And to not take things too seriously…some things are just meant to be fun, and that's ok.
How can readers discover more about you and your work?
    Website: https://columbkill.weebly.com/
    Facebook: https://www.facebook.com/ColumbkillNoonan
    Twitter: https://twitter.com/columbkillnoon1  
    Goodreads: https://www.goodreads.com/author/show/10778169.Columbkill_Noonan
  Buy link: mybook.to/BarnabasNineWorlds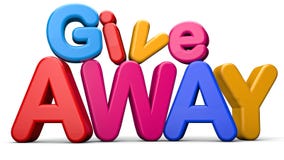 Please click on the link below to enter the Rafflecopter giveaway:
http://www.rafflecopter.com/rafl/display/02887792755/?widget_template=56d5f80dbc544fb30fda66f0
TOUR PARTICIPANTS
September 4 – Valerie's Musings – REVIEW, GUEST POST
September 5 – Babs Book Bistro – SPOTLIGHT
September 6 – MJB Reviewers – AUTHOR INTERVIEW
September 6 – Mallory Heart's Cozies – REVIEW, GUEST POST
September 7 – Cozy Up With Kathy – REVIEW, CHARACTER GUEST POST
September 7 – A Holland Reads – SPOTLIGHT
September 8 – T's Stuff – AUTHOR INTERVIEW
September 9 – Satisfaction for Insatiable Readers – SPOTLIGHT
September 10 – Student of Opinions – REVIEW
September 11 – Mysteries with Character – AUTHOR INTERVIEW
September 12 – Here's How It Happened – REVIEW
September 13 – Paranormal and Romantic Suspense Reviews – RECIPE GUEST POST
September 14 – Laura's Interests – REVIEW, CHARACTER GUEST POST
September 15 – Island Confidential – CHARACTER INTERVIEW
September 16 – Celticlady's Reviews – SPOTLIGHT
September 17 – I'm All About Books – SPOTLIGHT