I'm so excited to be a stop on the blog tour for author Colleen J. Shogan and her new book K Street Killing.This is the fourth book in A Washington Whodunit mystery series.
Cozy Mystery
4th in Series
Camel Press (July 15, 2018)
Paperback: 242 pages
ISBN-10: 1603816135
ISBN-13: 978-1603816137
Purchase Links
 I enjoyed the references to Agatha Christie's mysteries and her various sleuths. I can see where the author obtained her inspiration for the crime in K Street Killing . . .
~The Avid Reader
It was interesting how they solve the murder, putting everything together to uncover what really happened and discover the truth . . .
~Varietats
For me, the strength of K Street Killing is the glimpse we get into the world of political lobbyists. The author has considerable personal experience in Washington, which gives authenticity to all that goes on and the characters have a realistic feel.
~The Power of Words
Kit and Meg are unstoppable amateur sleuths who refuse to be turned aside in their pursuit of justice.
~Mallory Heart's Cozies
The characters are well-developed and jump right off the pages. The author's descriptions of Washington are very vivid and transported me right into the center of DC without ever leaving my seat.
~Socrates' Book Reviews…
It's the height of campaign season, and instead of relishing newlywed bliss with her husband Doug Hollingsworth, Capitol Hill staffer Kit Marshall is busy with a tough reelection fight for her boss, member of Congress Maeve Dixon. Before Maeve and her staff–Kit included–leave Washington, D.C. to campaign full time in North Carolina, they have one last fundraising engagement.
On the iconic rooftop of a restaurant overlooking the Capitol and the Washington monument, Kit and her best pal Meg do their best to woo wealthy lobbyists for sizable campaign donations. Everyone's enjoying the evening soiree until a powerful K Street tycoon mysteriously tumbles off the rooftop. Even with claims the fall must be suicide, Detective Maggie Glass and Kit aren't so easily convinced foul play isn't at work. While balancing Doug's mid-life career crisis, Kit must spring into action to discover who killed the notorious Van Parker before Dixon's candidacy sputters, even if it means investigating Meg's handsome new beau, the victim's conniving widow, and a bicycle advocate hell-bent on settling a long-standing grudge. When threatening note is left on Kit's car, warning her to back off the investigation, she knows she's closing in on the true story of what happened.
Colleen J. Shogan has been reading mysteries since the age of six. She conceived of the plot of her first mystery one morning while taking a walk in her suburban Washington, D.C. neighborhood. A political scientist, she previously worked on Capitol Hill as a legislative staffer in the United States Senate and as the Deputy Director of the Congressional Research Service. She is currently a senior executive at the Library of Congress who works on great initiatives such as the National Book Festival. Colleen lives in Arlington, Virginia with her husband Rob and their beagle mutt Conan. She is the recipient of the Next Generation Indie Prize for Best Mystery.
Author Links
Webpage – www.colleenshogan.com
Facebook – https://www.facebook.com/washingtonwhodunit
Twitter –  www.twitter.com/cshogan276
GoodReads –  https://www.goodreads.com/author/show/1269678.Colleen_J_Shogan
When did you know that you wanted to be an author?  What things, if any, influenced that decision?  
I'd written a non-fiction book but had never seriously considered fiction. One day, I took a walk in my suburban Washington, D.C. neighborhood and I came up with the plot of my first novel, "Stabbing in the Senate." It took some prodding from my husband, but I finally decided to try my hand at writing a mystery.
With so many cozies being written today, what makes your books stand out from the crowd?  
The "Washington Whodunit" series is a little different from most cozies. First, it takes place in an urban environment. Second, there's a bit more of an edge to the characters and the plot. After all, the setting is Capitol Hill. Third, the plot strongly emphasizes location, featuring restaurants, landmarks, and bars in Washington, D.C. and the surrounding environment.
Do you work from an outline or plot or do you just see where the characters take you?  
I work from a tightly developed outline. It helps my writing move quickly and it improves pacing.
Do you read your reviews?  Do you respond to them, good or bad?  Do you do anything special to get those reviews?  
Yes, I read all my reviews. I do not respond to them. I encourage fans of the series to write reviews and my publisher sends out copies of my book for promotional purposes. But I largely depend on those who have read my books to write an honest assessment!

What advice would you give to your younger self?  
Maybe to relax a little more and enjoy life. Colleagues and friends think I'm an intense person, but I'm nothing these days compared to my younger self.
Do you think that the cover plays an important part in someone buying your book(s)?   Who designs your book covers?  
My publisher designs my book covers. I do think it matters. I'm lucky that several of my books have been bought and republished. "Stabbing in the Senate" has three covers, for example!
Please give us an insight into your main characters.  What do you think makes them special?  
My characters are generally likable and some are funny. But they're human. They have flaws and they make mistakes. My characters also develop. I've gotten frustrated with some cozies in which the characters don't change over time. That's not credible. I like to quote Ferris Bueller: "Life moves pretty fast." My characters reflect that reality.
What have you learned about yourselves since becoming an author?  
I learned that I have a creative side to my brain. I had a lot of confidence in my analytical abilities. But I never thought of myself as a particularly creative person. It's good to know I can wear both hats.
Do you write full-time or part-time?  
Part-time.  My full-time job is working at the Library of Congress, a great place to work if you're a part-time writer. The culture is very supportive of both creative and analytical expression.
What do your plans for future projects include?
I have another book in the series coming out in 2019, tentatively titled "Gore at the Garden."
What do you think the hardest part of writing is?  What is the easiest?  
The hardest part is finding time to write, particularly when the daily routine can be exhausting. The easiest part is coming up with a good story. I work on the plot of my next book every July, and I really look forward to that brainstorming component. That's the analytical side of my brain working in concert with the creative part.
What type of books do you like to read?  Who are some of your favorite authors?  
Of course, I like reading mysteries. I have a number of favorite authors: Linda Fairstein, Ellen Crosby, Mary Marks, Sheila Connolly, and Karen MacInerney. Every year, I read at least one Stephen King novel. He's the contemporary master of suspenseful storytelling. I also like a relatively new cozy series by Mary Angela, and a Pittsburgh-based (my hometown) series by Joyce Tremel.  When I'm not reading mystery, I often read biography. I went on a Walter Isaacson kick this spring, reading his new book on Da Vinci and his previous books on Ben Franklin and Steve Jobs.
What is the one thing you would like your readers to know about you?
I hope you enjoy the mystery and the characters. I also hope you learn something about Washington, D.C. and how our government works. My books aren't political, but they are meant to provide an accurate and fuller understanding about our nation's capital and the people who work and live there.
How can readers discover more about you and your work?
Website:  http://www.colleenshogan.com
Facebook:  https://www.facebook.com/washingtonwhodunit/
Twitter:  https://twitter.com/cshogan276
Goodreads:  https://www.goodreads.com/author/show/1269678.Colleen_J_Shogan
Amazon:  https://www.amazon.com/Colleen-J.-Shogan/e/B001JRUOGS/ref=sr_ntt_srch_lnk_1?qid=1528932415&sr=8-1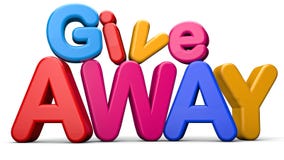 There is a $50 Amazon Gift Card Rafflecopter Giveaway for this tour. To enter, click the link below:
http://www.rafflecopter.com/rafl/display/02887792753/?widget_template=56d5f80dbc544fb30fda66f0
Tour Participants
September 3 –  Varietats – REVIEW
September 3 – 3 Partners in Shopping, Nana, Mommy, & Sissy, Too! – SPOTLIGHT
September 4 – The Power of Words – REVIEW
September 4 – The Avid Reader – REVIEW
September 4 – Babs Book Bistro – SPOTLIGHT
September 5 – Mallory Heart's Cozies – REVIEW
September 5 – Socrates' Book Reviews – REVIEW
September 6 – A Blue Million Books – CHARACTER INTERVIEW
September 6 – Jane Reads – GUEST POST
September 7 – Teresa Trent Author Blog – REVIEW
September 7 – MJB Reviewers – AUTHOR INTERVIEW
September 8 – My Reading Journeys – REVIEW, CHARACTER INTERVIEW
September 8 – StoreyBook Reviews – SPOTLIGHT
September 9 – Bibliophile Reviews – REVIEW, GUEST POST  
September 9 – Brooke Blogs – SPOTLIGHT
September 10 – Celticlady's Reviews – SPOTLIGHT
September 10 – The Pulp and Mystery Shelf – AUTHOR INTERVIEW
September 11 – Cassidy's Bookshelves – REVIEW
September 11 – Island Confidential – SPOTLIGHT
September 11 – Escape With Dollycas Into A Good Book – REVIEW
September 12 – Mysteries with Character – REVIEW
September 12 – Ruff Drafts – SPOTLIGHT