I'm so excited to be a stop on the blog tour for author L. A. Chandlar and her new release The Gold Pawn.  This is the second book in An Art Deco Mystery series.
The Gold Pawn (An Art Deco Mystery)

Cozy Mystery
2nd in Series
Kensington (September 25, 2018)
Paperback: 336 pages
ISBN-10: 1496713435
ISBN-13: 978-1496713438
Digital ASIN: B078QSRGRY

Purchase Links
November 1936. Mayor La Guardia's political future buckles under a missing persons case in New York City. Simultaneously, Lane unravels devastating secrets in the outskirts of Detroit. As two crimes converge, judging friends from enemies can be a dangerous game . . .
Finally summoning the courage to face the past, Lane Sanders breaks away from her busy job at City Hall to confront childhood nightmares in Rochester, Michigan. An unknown assailant left Lane with scattered memories after viciously murdering her parents. However, one memory of a dazzling solid gold pawn piece remains—and with it lies a startling connection between the midwestern tragedy and a current mystery haunting the Big Apple . . .
Meanwhile, fears climb in Manhattan after the disappearance of a respected banker and family friend threatens the crippled financial industry and the pristine reputation of Lane's virtuous boss, Mayor Fiorello "Fio" La Guardia. Fio's fight to restore order leads him into more trouble as he meets a familiar foe intent on ending his mayoral term—and his life . . .
Guided by overseas telegrams from the man she loves and painful memories, only Lane can silence old ghosts and derail present-day schemes. But when the investigation awakens a darker side of her own nature, will she and New York City's most prominent movers and shakers still forge ahead into a prosperous new age . . . or is history doomed to repeat itself?
L .A. Chandlar is the author of the Art Deco Mystery Series
 with Kensington Publishing featuring Mayor Fiorello LaGuardia and a fresh take on the innovation and liveliness of 1930s New York City. Her debut novel, The Silver Gun released August 29, 2017, and the sequel, The Gold Pawn, will release September 25th, 2018. Laurie has been living and writing in New York City for 16 years and has been speaking for a wide variety of audiences for over 20 years including a women's group with the United Nations. Her talks range from NYC history, the psychology of creativity, and the history of holiday traditions. Laurie has also worked in PR for General Motors, writes and fund-raises for a global nonprofit is the mother of two boys, and has toured the nation managing a rock band.
Author Links
When did you know that you wanted to be an author?  What things, if any, influenced that decision?
Before I knew I wanted to be an author, I just knew I had a story to write. I have always been an avid reader and I suddenly got the idea to have a story that featured a different view of the Thirties that is usually pigeon-holed into the vision of soup lines and unemployment. Because there was

so much more

going on! The creativity of the Thirties is often overlooked. Then I had to figure out how to write a novel when life was already full and overwhelming. So I consistently wrote for a small amount of time that didn't overwhelm me, but inspired me. I started with two hours a week, and two things always happen when you have dedicated time, even in small increments: 1) It creates appetite for more and 2) your work compounds. When I wrote The End for the first time –and cried–  

that's

when I knew I wanted to be an author.
With so many cozies being written today, what makes your books stand out from the crowd?
The time period and the art make it stand out. I pull in a lot of nuance to the time and help people see sides to an era that maybe history books don't cover. Like what it felt like to dance at the first integrated dance hall that was wildly successful – the Savoy – where it didn't matter what your race, paycheck or religion was, it only mattered if you could dance. Take a ride on the Hindenberg, see the humor and style of the Thirties not just the Depression, and crazy cameos of people who really could be crossing paths at the time… It's delicious.
Do you work from an outline or plot or do you just see where the characters take you?
Both! I start with a general idea for a plot, then start writing scenes. Then I create a time line / outline, and go back to scenes. It's circular, because I need a good idea to start, but I really want the characters to be able to do what they want. And they do! Sometimes they even surprise me.
Do you read your reviews?  Do you respond to them, good or bad?  Do you do anything special to get those reviews?
You know, it's a very subjective industry, all entertainment industries are… I read some of them. I read most of the 4 and 5 stars, but even so, you can get in your head and start to write for the reviews, instead of for you and the story. I haven't done anything special for reviews other than let people know how meaningful they are.
What advice would you give to your younger self?
Most people say take more risks. But I took that to heart at a young age and I've taken a lot of risks – I love that. I would tell my younger self something that took living in New York City to figure out: to not be concerned with what other people think, and live somewhere that makes you feel alive on a daily basis, not just on vacation.
Do you think that the cover plays an important part in someone buying your book(s)?   Who designs your book covers?
I think they do because good ones catch your eye in some way and give a visual taste for the book. Kensington designs mine, I love the artist I get to work with, Kristine Mills-Noble. I wanted a book that "Spoke" art deco, had the flair of the era, and it had to have city vibes / scenes. Kristine did an amazing job. I had a major author ask to read my book at a conference simply because she saw my cover and loved it. She ended up giving me a great blurb for THE GOLD PAWN.
Please give us an insight into your main characters.  What do you think makes them special?
Lane Sanders is the protagonist. I love her for her zest for life and the ability to take a good look at herself, flaws and all, which is a theme in THE GOLD PAWN. Mayor Fiorello La Guardia is pretty much true-to-life in my book. I've romanticized him a bit, but not much. Always read my author notes! I include a lot of real history, and real antics that Fio did in fact do. My biggest goal, that I hope makes my characters special, is to help my readers delight in life. So my characters have flaws, fun idiosyncrasies and lots of humor. I want readers to miss them like friends at the end of the book.
What have you learned about yourselves since becoming an author?
I've learned that I love telling stories and bringing intriguing, inspiring bits of history to life. That I'd love to be successful, but no matter what, I write because of the love of it. I had a fellow author once say that after a year or so of rejections, he was about to quit. My reaction to that was that if he could quit, he wasn't a writer after all. It takes two years just to get an Associates degree, four for a bachelor, six for a masters, and up to twelve or so for a PhD. I figured I could handle years of rejection –and I did– but I'd keep writing and learning. I had to find out what happened next to Lane!

☺
Do you write full-time or part-time?
I write mostly full-time, but I also teach corporate classes and workshops on the psychology of creativity, called Fight to Keep Creativity Alive. I think something that sets me apart in the corporate world is that I put my money where my mouth is. I have a mystery series that I write and ADORE. Since a big part of my life revolves around my own creativity where I didn't just all into an overnight success, I've worked my tushy off, it's interesting to people and it makes creativity seem possible, because I figured it out. I hope it's inspiring.
What do your plans for future projects include?
I have a three book contract for the Art Deco Mystery series, with THE PEARL DAGGER coming out in 2019. This time I still have the main mystery in NYC, but I take Lane and Finn to London where Finn faces the ghosts of his past. It's FUN. I hope to increase the length of the series, i.e. it's not a trilogy. I have big plans for Lane involving Whiskeytown (Detroit's nickname during Prohibition), the Savoy, jazz and Coney Island…  Another project, is a favorite holiday traditions book that I wrote for a talk I did for a holiday tea for women at the United Nations. It's a historical fiction novel that's like Mitch Albom meets Sophie Kinsella, about a modern day journalist who travels to New York to get the human interest stories about the people behind beloved -and often unknown- holiday traditions. It's called

The Christmas Journalist

and has stories about the first Christmas tree at Rockefeller Center; the first radio transmission Christmas Eve 1906; how the end of the Civil war, the beautiful Jewish response to Lincoln's assassination, and a disheartened pastor all came together to pen a beloved carol; the WWI Christmas Truce, and lots more delicious stories. I also hope to write a YA series that has Morgan from the Art Deco Series as the main characters, where the stories weave in and out of the other Deco series. And lastly, I've been toying with a coming of age thriller based in the Eighties that's like Stand by Me meets Big Little Lies.
What do you think the hardest part of writing is?  What is the easiest?
The hardest part of writing is conquering self-doubt. In my creativity workshops, I always teach that self-awareness helps you learn and grow even if it hurts, but self-doubt

always

tears you down. It's a

discipline

to figure out how to get over hurdles, how to keep going when you have a blank page before you, when you wonder if your editor will like your wording, when you get a bad review, etc…  The easiest part? Hmm… There isn't any easy part – lol. BUT there are a ton of joyful and fulfilling parts. Like figuring out a delightful way to get your character out of a pickle, having something surprising happen that you didn't see coming in the plot, meeting readers and authors at conferences and signings, supporting other authors… It's truly a joy and I'm honored to get to be part of it all.
What type of books do you like to read?  Who are some of your favorite authors?
I read a LOT and a wide variety. My mainstay, though, is historical mystery that has an interesting angle. I love Rachel MacMillan, R.J. Koreto, Colleen Gleason, Hank Philippi Ryan, Louise Penny… And I'll always go back to Rosamund Pilcher and Elizabeth Peters. And classics! Like The Count of Monte Cristo, Les Mis, Dr. Jekyll and Mr. Hyde, J.R.R. Tolkien…
What is the one thing you would like your readers to know about you?
One of my biggest goals in writing to help give my readers time to breathe, and soak up life. To bring delight and help them find the beauty and humor even in the midst of adversity.
How can readers discover more about you and your work?
Here's my all-in-one social media button:  http://www.lachandlar.com/social
All in one Social Media link: http://www.lachandlar.com/social
Website http://www.lachandlar.com
Blog http://www.lachandlar.com/blog/
Facebook  https://www.facebook.com/lachandlarauthor
Twitter  https://twitter.com/LAChandlar
Goodreads https://www.goodreads.com/author/show/7656965.L_A_Chandlar
Amazon https://www.amazon.com/L.A.-Chandlar/e/B018GOT066/ref=sr_ntt_srch_lnk_1?qid=1535123736&sr=8-1
B&N  https://www.barnesandnoble.com/s/%22L.A.%20Chandlar%22?Ntk=P_key_Contributor_List&Ns=P_Sales_Rank&Ntx=mode+matchall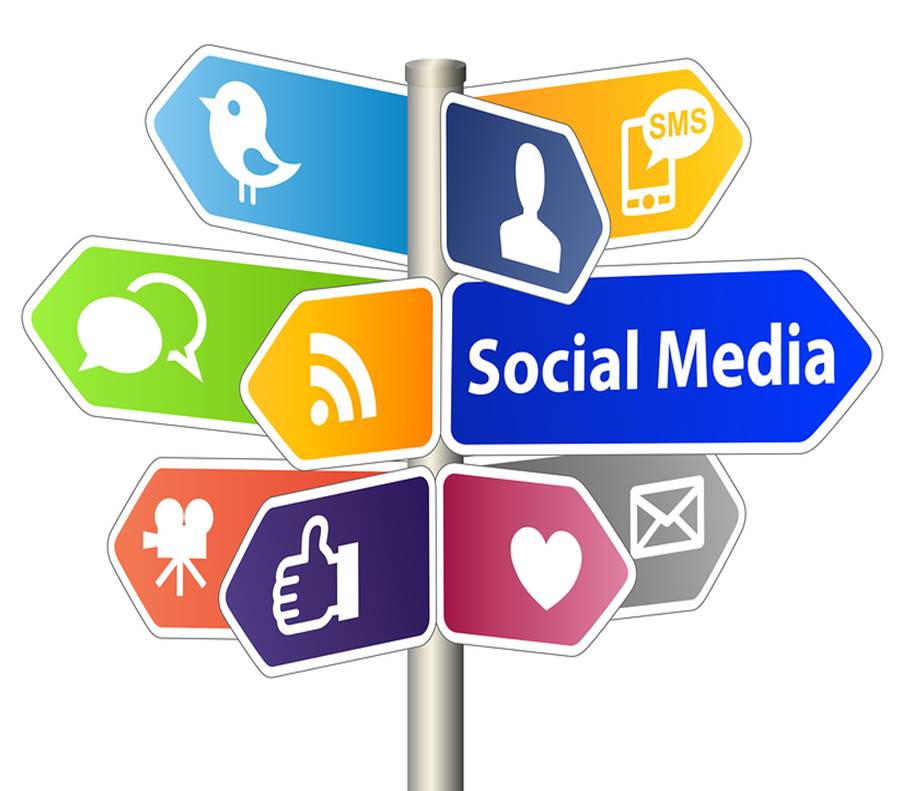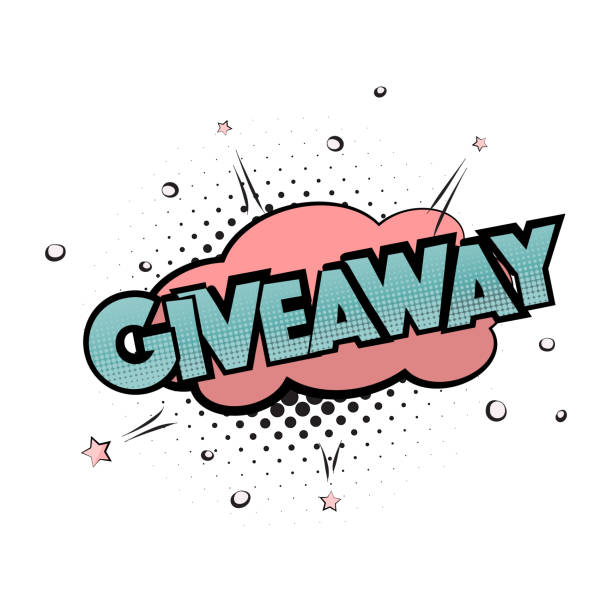 To enter the Rafflecopter Giveaway, click on the link below:
http://www.rafflecopter.com/rafl/display/02887792758/?widget_template=56d5f80dbc544fb30fda66f0
Kensington and I have special thank you gift to anyone who pre-orders THE GOLD PAWN and registers here>>>http://sites.kensingtonbooks.com/lachandlar/
It's a limited edition gold author card, swag and a Silver Gun bracelet :-).
TOUR PARTICIPANTS
September 10 – StoreyBook Reviews – GUEST POST
September 11 – Cozy Up With Kathy – REVIEW, RECIPE
September 12 – Jane Reads – CHARACTER GUEST POST
September 13 – Mysteries with Character – REVIEW
September 14 – Celticlady's Reviews – SPOTLIGHT
September 14 – Christa Reads and Writes – REVIEW
September 15 – MJB Reviewers – AUTHOR INTERVIEW
September 16 – Island Confidential – GUEST POST
September 17 – A Chick Who Reads – REVIEW
September 17 – Handcrafted Reviews – CHARACTER INTERVIEW
September 18 – Valerie's Musings – REVIEW, AUTHOR INTERVIEW
September 18 – Escape With Dollycas Into A Good Book – SPOTLIGHT
September 19 – Ruff Drafts– RECIPE
September 20 – Book Club Librarian – REVIEW
September 21 – A Wytch's Book Review Blog – GUEST POST
September 22 – A Blue Million Books – CHARACTER INTERVIEW
September 23 – Readeropolis – AUTHOR INTERVIEW
September 24 – My Reading Journeys – CHARACTER GUEST POST