I'm so excited to be a stop on the blog tour for author Sam Cheever  and her new release Yesterday's Tears.  This is the fifth book in her Yesterday's Paranormal Mysteries series.
Yesterday's Tears (Yesterday's Paranormal Mysteries)

Paranormal Mystery/Women Sleuths
5th in Series
Electric Prose Publications (September 28, 2018)
Print Length – Approximately 200 pages

Purchase Links
It might be a murder from decades ago, but it still has its claws in the present…and someone seems determined to drag Anna into it.

It's way too soon to be returning to a haunted mansion, and Anna's favorite cowboy ghost does his best to talk her out of it. But the opportunity to pick from the beautiful antiques left to her in a Crocker resident's will is just too tempting for Anna and Pratt to pass up. So they're going in…

They're prepared to deal with a few cold spots. Maybe the occasional flickering light. But what Anna and the boys weren't counting on was bumping up against the ghost of Josiah Bumgartner, a contemporary of Joss' from the 1800s. And when Josiah claims the old woman who lived in the house hid his bones around the place, Anna agrees to help him find them. But something much darker is at work there. And, unfortunately for our happy little gang of antique hunters…Anna seems to have unwittingly stepped right into the middle of it.
Let's face it, nobody really cares that Sam Cheever is a USA Today Bestselling Author. Nobody cares that she's written a whole ton of fun and snappy books. Let's face it, the most interesting thing about Sam is the fact that she's a dogaholic. Yeah, there's no Dogaholic's Anonymous chapter that can help her. Believe me, she's looked. So Sam deals with her problem the best way she knows how. She digs into the mountains of personal experiences (mostly involving dog poo) to write GREAT dog characters.
Oh, and there are some people in her books too. She's also pretty good at those.
Want to ask Sam about her dogs…erm…books? You can connect with her at one of the following places. Just don't ask her why she has 15 dogs. Nobody in the whole wide world can answer that.
NEWSLETTER: Join Sam's Monthly newsletter and get a FREE book! You can also keep up with her appearances, enjoy monthly contests, and get previews of her upcoming work! http://www.samcheever.com/newsletter.html
TEXT NEWS ALERTS: Or if you'd rather not receive a monthly newsletter, you can sign up for text alerts and just receive a brief text when Sam's launching a new release or appearing somewhere fun. Just text SAMNEWS to 781-728-9542 to be added!
ONLINE HOT SPOTS: To find out more about Sam and her work, please pay her a visit at any one of the following online hot spots: Her blog: http://www.samcheever.com/blog; Twitter: http://twitter.com/samcheever; and Facebook: https://www.facebook.com/SamCheeverAuthor. She looks forward to chatting with you! She has a technique for scooping poop that she knows you're just DYING to learn about.
Author Links:
Newsletter: http://www.samcheever.com/newsletter.html Subscribe to Sam's newsletter and win a free copy of the fun mystery novella from Sam's popular Silver Hills Cozy Mysteries
Text News Alerts: https://mobile-text-alerts.com/samnews
Website: http://www.SamCheever.com
Amazon Author Page: http://www.amazon.com/author/samcheever   
Facebook: https://www.facebook.com/SamCheeverAuthor
Twitter: https://twitter.com/samcheever
Bookbub:https://www.bookbub.com/authors/sam-cheever
When did you know that you wanted to be an author?  What things, if any, influenced that decision?
I've dabbled in writing since I was a kid. I guess I always knew it was what I wanted to do. The turning point for me was when my English teacher in High School called out my assignment to the class, telling me I should consider writing as a career. I began writing in earnest when I was a young mother in my late twenties and haven't looked back since!
With so many cozies being written today, what makes your books stand out from the crowd?
My Yesterday's Paranormal Mysteries series is different from any other mystery series I've seen. It's a unique mix of historical and paranormal, with a touch of sweet romance thrown in. Even more fun, because of the historical/contemporary mix in each book, sleuths often find themselves solving not one but two mysteries!
Do you work from an outline or plot or do you just see where the characters take you?
I definitely write from the seat-of-my-pants. I've tried outlining several times…even outlined 3 books in a trilogy once. Within ten pages I was going off outline and doing my own thing. LOL I'm hopeless. But I will say that about two thirds into every book I'll stop and write a synopsis for each of the remaining chapters and I usually stick pretty closely to those.
Do you read your reviews?  Do you respond to them, good or bad?  Do you do anything special to get those reviews?
Sigh…I do read them. I'm a glutton. LOL The bad ones used to flay me alive. But I've grown a thicker skin over the years, probably due to my deep immersion technique of reading the dang things. Also, I'm sure I have more confidence in my abilities as a writer now. If a book has mostly good reviews and a few bad ones, that tells me the bad ones are outliers. Those people are not in my target audience. But if there's a common theme in the poor reviews I'll try to address it in the book. I'm kind of a perfectionist so, if I learn there's a mistake in one of my books, I'll do the tedious work to fix it. That's important to me.
I have a Launch Team that reviews my books. They get the book a couple of weeks before it releases. I also create an ARC in Booksprout for people who don't want to become newsletter subscribers but would like to read and review my books.
I NEVER respond to reviews except to thank my ARC reviewers and tell them I'm glad they enjoyed the book (or I'm sorry they didn't) Nothing good ever comes from facing off with someone who hated your book. They're entitled to their opinion, even when you don't agree with it! #:0)
What advice would you give to your younger self?
I'd tell young Sam to get serious about the writing earlier! I really didn't try to get published until I was in my thirties. I regret those wasted years.
Do you think that the cover plays an important part in someone buying your book(s)?   Who designs your book covers?
It does for many, maybe even most, people. Conventional wisdom certainly says it does. But I have to say, I've seen a few bestselling series with truly horrible, clearly homemade covers. Generally, it's a mix of cover, book summary, and the premise of the story that sells. I don't believe any one of those things alone guarantees a book's success.
I actually work with several cover artists, depending on what genre book I'm writing.
Please give us an insight into your main characters.  What do you think makes them special?
Anna Yesterday is a very likeable character. She's no super hero. She's just an unmarried, attractive young business woman who's fighting to keep her store afloat while dealing with an array of challenges along the way, including dangerous villains, opinionated stray cats, friendly as well as savage ghosts, and unwelcome feelings about a certain ex-cop. Anna is a loyal friend, a responsible member of the Crocker community, and self-aware enough to know when she's out of her league. She's not a sissy and she doesn't back down from a challenge. All in all, she's just the type of person I could call a friend.
What have you learned about yourself since becoming an author?
I'm a fighter. Just staying in the game is an accomplishment in this industry. Between dealing with the roller coaster ride of sales, book pirates, nasty reviews, and retailers that sometimes seem determined to make sure I fail, there have been many times when I've briefly considered giving up. But it doesn't seem to be in my nature. I usually lick my wounds for a day and then get right back at it. I'm proud of that.
Do you write full-time or part-time?
Full time plus. I spend time in my office seven days a week. Six days I'm in my office from 4AM to 3PM checking back several times a night to respond to emails. I only work half days on Saturdays so I can spend time with family and get chores done. I'm not writing that whole time. I probably only spend about half of that time actually writing. I do administrative stuff, marketing, promotion, social networking and training during the other half of each day.
What do your plans for future projects include?
I have 5 active mystery series so I'm always balancing new releases in those. After Yesterday's Tears, I have a novella in a Christmas anthology that I'll be writing with several other mystery authors, a new project with Sweet Promise Press that I'm very excited about for November, another Country Cousins book and hopefully another Silver Hills book before January. It's going to be a busy next few months!
What do you think the hardest part of writing is?  What is the easiest?
In day-to-day writing the hardest thing would be getting started. Once I start writing every day the words usually flow pretty well. But it's really easy for me to procrastinate with administrative and marketing stuff.
There really no easy part. LOL It's all a challenge. But that doesn't mean I don't love it!
What type of books do you like to read?  Who are some of your favorite authors?
I read what I write…paranormal and contemporary mysteries and romantic suspense.
As for authors I love, I cut my funny mystery teeth on Janet Evanovich. My love of sci fi mysteries came from J.D. Robb. I also love Angie Fox, Deanna Raybourn, Maggie Shayne, Liliana Hart and many others.
What is the one thing you would like your readers to know about you?
P.T. Barnum once said: "The noblest art is that of making others happy." I've adopted that as my mantra. My goal with every book is for the reader to fall into the stories and become part of the world, enjoying it to the very last page. I've had numerous emails from readers telling me I've gotten them through illness and difficult times because my stories allowed them to get lost in fun for a while. For me, that's what it's all about.
Do you have anything specific you would like to say to your readers?
Thanks for reading! You make the journey fun and worthwhile.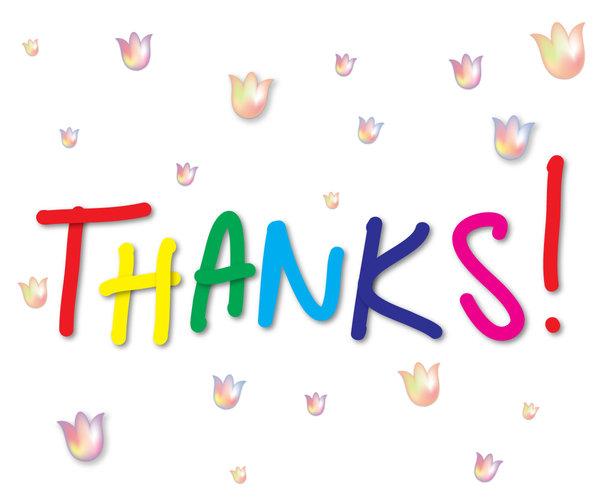 How can readers discover more about you and your work?
Readers can join my newsletter and get a FREE book, as well as keep up with my appearances, enjoy unique content, and get previews of my upcoming releases! http://www.samcheever.com/newsletter.html
Or if you'd rather not receive a regular newsletter, you can sign up for text alerts and just receive a brief text when I'm launching a new release, having a books sale or appearing somewhere fun. Just text SAMNEWS to 781-728-9542 to be added!
    Website: www.samcheever.com
    Blog: www.samcheever.com/blog
    Facebook: https://www.facebook.com/SamCheeverAuthor
    Twitter:   https://twitter.com/samcheever
     Pinterest; http://www.pinterest.com/samcheever1/
     Amazon Author Page: http://www.amazon.com/author/samcheever
     Goodreads: https://www.goodreads.com/author/show/1812031.Sam_Cheever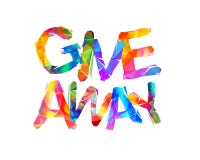 To enter the Rafflecopter Giveaway, click the link below:
http://www.rafflecopter.com/rafl/display/02887792767/?widget_template=56d5f80dbc544fb30fda66f0
TOUR PARTICIPANTS
September 24 – Devilishly Delicious Book Reviews – REVIEW
September 24 – StoreyBook Reviews – SPOTLIGHT
September 24 – Babs Book Bistro – GUEST POST
September 25 – Laura's Interests – REVIEW
September 25 – Island Confidential – CHARACTER INTERVIEW
September 25 – Brooke Blogs – SPOTLIGHT
September 26 – The Book's the Thing – REVIEW
September 26 – Readeropolis – SPOTLIGHT
September 26 – Paranormal and Romantic Suspense Reviews – SPOTLIGHT
September 27 – Here's How It Happened – REVIEW  
September 27 – Cozy Up With Kathy – GUEST POST
September 27 – Ruff Drafts – SPOTLIGHT
September 28 – MJB Reviewers – AUTHOR INTERVIEW
September 28 – Celticlady's Reviews – SPOTLIGHT
September 28 – Books a Plenty Book Reviews – SPOTLIGHT