l
I'm so excited to be a stop on the blog tour for author Mollie Cox Bryan and her new release Assault And Beadery.  This is the fourth book in her A Cora Crafts Mystery series.
Assault and Beadery (A Cora Crafts Mystery)

Cozy Mystery
4th in Series
Kensington (September 25, 2018)
Mass Market Paperback: 320 pages
ISBN-10: 1496716442
ISBN-13: 978-1496716446
Digital ASIN: B078QM4V66

Purchase Links – Amazon   B&N   IndieBound   Kobo   BookBub
All of Cora Chevalier's dreams are coming true. Since moving to Indigo Gap, North Carolina, the busy crafting maven has been blessed with a great boyfriend, a lovely home, and a booming craft retreat business. But on the eve of her first Crafty Mom's Escape Weekend, tragedy strikes again in Indigo Gap. This time, it's curtains for Stan Herald, the disagreeable director of the local theater group, who's murdered on the opening night of their new production. Worse, Cora's friend Zee is accused of the crime.
Cora is determined to prove her friend's innocence, but Zee's mysterious past is making that difficult. And with a list of suspects longer than a double spool of satin cording, getting a bead on the real culprit won't be easy. With her friends Jane and Ruby at her side, Cora must string together the clues and solve Stan's murder before the killer gives an encore performance.
Includes crafting tips!
Mollie Cox Bryan is the author of the Cumberland Creek Scrapbooking mystery series and the Cora Crafts mystery series. She is also author of two cookbooks, the regional bestseller Mrs. Rowe's Little Book of Southern Pies and Mrs. Rowe's Restaurant Cookbook: A Lifetime of Recipes from the Shenandoah Valley. An award-winning journalist and poet, she currently blogs, cooks, and scrapbooks in the Shenandoah Valley of Virginia with her husband and two daughters. Scrapbook of Secrets was nominated for an Agatha Award for Best First Novel. Visit her on the web at molliecoxbryan.com.
Author Links
Website – http://molliecoxbryan.com/
Facebook – https://www.facebook.com/molliecoxbryanauthor
Pinterest – https://www.pinterest.com/molliecoxbryan/
Twitter – https://twitter.com/molliecoxbryan?lang=en
When did you know that you wanted to be an author?  What things, if any, influenced that decision?
I've always been a storyteller, even before I could write. The process of becoming an author was a long process of first becoming a journalist, poet, and then figuring out that what I really wanted to do was write fiction. The stories I wanted to tell were best suited for fiction.
With so many cozies being written today, what makes your books stand out from the crowd?
My books have a bit of an edge. They are not graphic in anyway, but they definitely go up to that line. Also, my books sometimes deal with issues you don't see in a lot of cozies—like  domestic abuse, drugs, human trafficking.
Do you work from an outline or plot or do you just see where the characters take you?  
For my cozies, I just go where they take me. Sometimes that means some rewrites. But usually it works out.
Do you read your reviews?  Do you respond to them, good or bad?  Do you do anything special to get those reviews?
I have an ARC reading crew and they receive advanced copies of my books in hope that they review them.  I do check over the reviews to see if my team is actually reviewing.
I never respond to reviews, even though I might want to! Readers are entitled to their opinion.  It does worry me when I see that a reader has taken something I've written completely out of context. But ultimately I think that's my fault because I didn't write it well enough for there to not be a complete understanding.   So it means that I have to work harder.
What advice would you give to your younger self?  
To pay attention to your own voice, to not let so many others to tell you what you should be doing.
Do you think that the cover plays an important part in someone buying your book(s)?   Who designs your book covers?  
My publisher (Kensington) does my covers and I think they do a great job with them. Yes, I think the covers key readers into the type of book it is. Cozy readers look for a certain kind of cover.
Please give us an insight into your main characters.  What do you think makes them special?
Cora used to be a counselor in a women's shelter, but she developed an anxiety disorder and needed to quit.  In the meantime, she started a craft blog because she recognized how crafting helped many of the women she counseled. Sot the craft retreat was an outgrowth of all that. She has a moody cat named Luna.
Jane is Cora's best friend and partner in the business. She's a single mother recovering from an abusive relationship and is overprotective of her daughter, London.   She's a gifted potter and had an international reputation and has won awards.
Ruby is an older woman who came with the property. She was grandfathered in with the sale. She lives in the gardener's cottage and is an herbalist. She can be a bit contrary. As the series moves forward, she is an asset to the business and becomes a partner.
Do you write full-time or part-time?
Right now, I have a full-time day job, so I'm writing in the morning and during the weekends. But it doesn't feel part-time. 😉
What do your plans for future projects include?
Next year, I'm launching two new series. One is a cozy series—The Buttermilk Creek Mysteries, which are set on a micro dairy farm in the Shenandoah Valley (where I live.) the first book in the new series is "Christmas Cow Bells."
The other new series is there Classic Movie Star Mystery series. The first book is "The Jean Harlow Bombshell."
What do you think the hardest part of writing is?  What is the easiest?
The easiest is coming up with the stories. I have so many ideas I'll never be able to write them!
The hardest part is having the confidence and gumption to continue when so many factors tell you not to.  Sometimes it's a very subtle message from someone or something in your life that your writing isn't important enough for you to spend the time you need to do it. Other times it's that your books aren't selling well enough to earn your keep.
What type of books do you like to read?  Who are some of your favorite authors?
I do read some cozy mystery authors. Some of them are my favorites. But I have so many friends in the community that I don't want to point out my favorites. So I'll mention some of my favorite non-cozy authors.
My favorite series is the Fiona Griffiths Series by Harry Bingham.
My favorite book that I've recently read is A Piece of the World by Christina Baker Kline.
I adore Deanna Raybourne and Susanna Kearsley. I'll read anything they write!
What is the one thing you would like your readers to know about you?
I really do enjoy hearing from them. I love knowing that readers are reading my books!
Do you have anything specific you would like to say to your readers?
Just that I'm completely honored that readers choose to spend their time reading my books. I feel this enormous sense of gratitude towards them.

How can readers discover more about you and your work?
    Website: http://www.molliecoxbryan.com
    Blog: http://www.molliecoxbryan.com
    Facebook: https://www.facebook.com/molliecoxbryanauthor/
    Twitter:   @molliecoxbryan
     Pinterest; https://www.pinterest.com/molliecoxbryan/
     Amazon Author Page: https://www.amazon.com/Mollie-Cox-Bryan/e/B001JS0W96/ref=sr_ntt_srch_lnk_1?qid=1533508494&sr=8-1
     Goodreads: https://www.goodreads.com/author/show/345378.Mollie_Cox_Bryan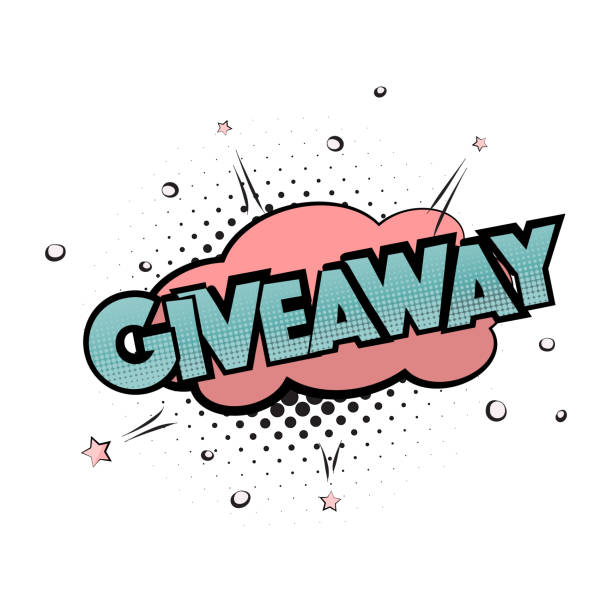 To enter the Rafflecopter Giveaway, just click on the link below:
http://www.rafflecopter.com/rafl/display/02887792768/?widget_template=56d5f80dbc544fb30fda66f0
TOUR PARTICIPANTS
September 25 – The Power of Words = REVIEW
September 25 – The Pulp and Mystery Shelf – GUEST POST
September 25 – Satisfaction for Insatiable Readers -SPOTLIGHT
September 26 – Read Your Writes Book Reviews – AUTHOR INTERVIEW
September 26 – 3 Partners in Shopping, Nana, Mommy, & Sissy, Too! – SPOTLIGHT
September 26 – Devilishly Delicious Book Reviews – REVIEW
September 27 – The Self-Rescue Princess – CHARACTER INTERVIEW
September 27 – The Avid Reader – REVIEW
September 28 – T's Stuff – AUTHOR INTERVIEW
September 28 – Cozy Up With Kathy – REVIEW, CHARACTER GUEST POST
September 29 – A Holland Reads – REVIEW
September 29 – MJB Reviewers – AUTHOR INTERVIEW
September 30 – cherylbbookblog – REVIEW, RECIPE
September 30 – Mallory Heart's Cozies – REVIEW
October 1 – Books a Plenty Book Reviews – REVIEW
October 1 – Varietats – GUEST POST
October 2 – Rosepoint Publishing – REVIEW
October 2 – Mystery Thrillers and Romantic Suspense Reviews – SPOTLIGHT
October 3 – Celticlady's Reviews – SPOTLIGHT
October 3 – Escape With Dollycas Into A Good Book – REVIEW  
October 4 – Valerie's Musings – GUEST POST
October 4 – I'm All About Books – SPOTLIGHT  
October 5 – A Blue Million Books – CHARACTER INTERVIEW
October 5 – Island Confidential – SPOTLIGHT
October 6 – Community Bookstop – REVIEW
October 6 – Laura's Interests – REVIEW
October 7 – The Montana Bookaholic – REVIEW, CHARACTER GUEST POST
October 7 – Brooke Blogs – SPOTLIGHT
October 8 – Here's How It Happened – SPOTLIGHT
October 8 – StoreyBook Reviews – SPOTLIGHT/RECIPE