I'm so excited to be a stop on the blog tour for authors Laura Childs & Terrie Farley Moran and their new book Glitter Bomb.  This is the fifteenth book in the A Scrapbooking Mysteries Cozy series.
Glitter Bomb (A Scrapbooking Mystery)

Cozy Mystery
15th in Series
Berkley (October 2, 2018)
Hardcover: 320 pages
ISBN-10: 0451489543
ISBN-13: 978-0451489548
Digital ASIN: B078VVDSQT

Purchase Links:
      Amazon    B&N    Google Books    IndieBound   Kobo  BookBub 
An exploding Mardi Gras float has got to be the strangest murder weapon scrappy sleuth Carmela Bertrand has ever encountered in this latest Scrapbooking Mystery from the New York Times bestselling author.

It's Mardi Gras in New Orleans and scrapbook shop owner Carmela Bertrand is excited to be attending the Pluvius Parade along with her best friend Ava. Carmela's ex-husband Shamus rides by the duo on his float at the head of the parade, when suddenly the revelry turns to disaster. Shamus' float crashes and explodes, and although Shamus escapes unhurt, a member of his krewe is killed.

Carmela and Ava plunge into an investigation of the krewe-member's death, but as they dig deeper it starts to look less like an accident and more like a murder….and Shamus seems less like a victim, and more like a suspect.
Laura Childs is the New York Times bestselling author of the Tea Shop Mysteries
, Scrapbook Mysteries
, and Cackleberry Club Mysteries
. In her previous life she was CEO/Creative Director of her own marketing firm and authored several screenplays. She is married to a professor of Chinese art history, loves to travel, rides horses, enjoys fundraising for various non-profits, and has two Chinese Shar-Pei dogs.
Laura specializes in cozy mysteries that have the pace of a thriller (a thrillzy!) Her three series are:
The Tea Shop Mysteries 
– set in the historic district of Charleston and featuring Theodosia Browning, owner of the Indigo Tea Shop. Theodosia is a savvy entrepreneur, and pet mom to service dog Earl Grey. She's also an intelligent, focused amateur sleuth who doesn't rely on coincidences or inept police work to solve crimes. This charming series is highly atmospheric and rife with the history and mystery that is Charleston.
The Scrapbooking Mysteries
 – a slightly edgier series that take place in New Orleans. The main character, Carmela, owns Memory Mine scrapbooking shop in the French Quarter and is forever getting into trouble with her friend, Ava, who owns the Juju Voodoo shop. New Orleans' spooky above-ground cemeteries, jazz clubs, bayous, and Mardi Gras madness make their presence known here!
The Cackleberry Club Mysteries
 – set in Kindred, a fictional town in the Midwest. In a rehabbed Spur station, Suzanne, Toni, and Petra, three semi-desperate, forty-plus women have launched the Cackleberry Club. Eggs are the morning specialty here and this cozy cafe even offers a book nook and yarn shop. Business is good but murder could lead to the cafe's undoing! This series offers recipes, knitting, cake decorating, and a dash of spirituality.
Laura's Links:
Webpage – http://www.laurachilds.com/
Facebook – https://www.facebook.com/laura.childs.31
Short-listed twice for The Best American Mystery Stories, Terrie Farley Moran is delighted to introduce mystery fans to the Read 'Em and Eat café and bookstore, which debuted with Well Read, Then Dead
. followed by Caught Read-Handed
 and Read to Death
 released in July of this year.  The only thing Terrie enjoys more than wrangling mystery plots into submission is playing games and reading stories with any or all of her grandchildren.
Terrie's Links:
Facebook: https://www.facebook.com/terrie.moran.9
Blog:  www.womenofmystery.net
Goodreads: https://www.goodreads.com/user/show/23186092-terrie-moran
When did you know that you wanted to be an author?
I was the kid who told creepy ghost stories around the campfire at night, started writing mysteries when I was 10, and sold my first story at age 15. Then I went on to write for my high school and college newspapers, worked as a writer/producer at various ad agencies, and headed my own marketing firm, with offices in Minneapolis, MN and Austin, TX, for twenty years. Being an author was pretty much in the cards.
With so many cozies being written today, what makes your books stand out from the crowd?
I deliver a dead body and lots of action in the very first chapter and I keep the suspense revved high from there on. Lots of cozies make you read through two or three chapters of back story before you get to a fairly innocuous murder (someone finds a dead body). I start out with a bang – exploding Mardi Gras float, SUVs crashing through store windows, shooting at the opera, party guest plunging head first down a steep roof, hot-air balloon crash . . . well, you get the idea. From that very first action-packed chapter I keep raising the stakes. I throw more problems at my main characters, intensify the action, and sometimes even toss in a second murder. Basically, I write a hybrid cozy-thriller – a thrillzy!
Do you work from an outline or plot, or do you just see where the characters take you?
I do a very, very tight outline. It starts with a large sheet of paper where I do a time line, determine characters, work up character interactions, and add a whole bunch of interesting situations. Then I transfer those jottings to my computer and take my outline up to about eighty pages. Once that feels right, I go back to chapter 1, start writing, and write my book all the way through.
Do you think that the cover plays an important part in someone buying your books? Who designs your book covers?
Readers tell me they love my covers so I do think that plays a part. I always give my visual input on covers – making sketches or finding clip art – and send that to my publisher. From there an art director translates my ideas into cover sketches and then we select an illustrator. It's very similar to the ads I created for so many years.
Please give us an insight into your main character. What do you think makes her special?
Carmela Bertrand, my main character in Glitter Bomb, is smart, entrepreneurial, and owns a small scrapbook shop in the French Quarter. She's loyal to a fault and quick to help a friend in trouble. Of course, this puts Carmela in incredibly dangerous situations. In Glitter Bomb, for example, Carmela's ex-husband begs her to clear him as a suspect when a Mardi Gras float explodes and kills a hedge fund bigwig. With multiple (and dangerous) suspects, Carmela has to muster up her amateur sleuthing skills and run her own shadow investigation.
Do you write full-time or part-time? What do your plan for future projects include?
Absolutely I'm a full-time author. In fact, I've written 43 books in 17 years, have 2 more in the pipeline to be published, and am under contract for another 8 books. After that, we'll see what happens!
What do you think is the hardest part of writing? What is the easiest?
The hardest part of writing is keeping up the excitement when you hit page 200. You're a little tired of writing by then, and the finish line still seems far away. So you've got to push hard, keep your energy level up, and continue to deliver exciting scenes for your reader. The easiest part of writing is coming up with the opening scene and a murder plot. There are so many delicious ways to kill someone!
Tell us about Terrie Farley Moran, your co-author on Glitter Bomb.
Terrie is absolutely amazing. She's smart, funny, immensely talented, and cares deeply. Sometimes we work on a chapter together, sometimes we alternate chapters. Whatever the method, our words always mesh. It's phenomenal!
What types of books do you like to read? Who are some of your favorite authors?
I read mostly thrillers – books by John Sandford, Lee Child, and Michael Connelly. Lately I've been reading Mark Greaney's Gray Man series.
What is the one thing you would like your readers to know about you?
That I care deeply about entertaining my readers. Everything – plot, scenes, descriptions, right down to every single line – is written to entertain. I know you juggle multiple demands, that your days are jam-packed, so when you do carve out precious time to read a book it should bring you immense joy and exciting escapism.
Do you have anything specific you would like to say to your readers?
I wouldn't be here – 43 books and counting – if it wasn't for you, my dear reader. Thank you from the very depths of my soul for embracing my Scrapbook Mysteries, Tea Shop Mysteries, and Cackleberry Club Mysteries. I owe this career solely to you!
How can readers discover more about you and your work?
Website: http://www.laurachilds.com
Facebook: Laura Childs Author
Amazon Author Page
Goodreads
Laura Childs Bio
Laura Childs is the New York Times, USA Today, and Publisher's Weekly bestselling author of the Scrapbooking Mysteries, Tea Shop Mysteries, and Cackleberry Club Mysteries. Recently, Book Riot named her mysteries to their list of "25 of the All Time Best Cozy Mystery Series." In her previous life Laura was CEO of her own marketing firm, authored several screenplays, and produced a reality TV show. She is married to Dr. Bob, a professor of Chinese art history, enjoys travel, and has two Chinese Shar-Pei dogs.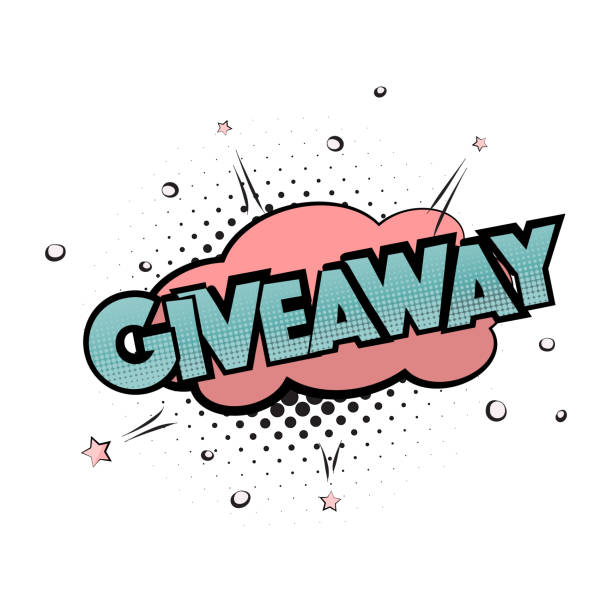 To enter the Rafflecopter, click on the link below:
http://www.rafflecopter.com/rafl/display/02887792769/?widget_template=56d5f80dbc544fb30fda66f0
TOUR PARTICIPANTS
October 1 – The Avid Reader – REVIEW
October 1 – Island Confidential – AUTHOR INTERVIEW
October 2 – Cozy Up With Kathy – REVIEW
October 2 – Valerie's Musings – SPOTLIGHT
October 3 – The Pulp and Mystery Shelf – GUEST POST
October 3 – 3 Partners in Shopping, Nana, Mommy, & Sissy, Too! – SPOTLIGHT
October 4 – Community Bookstop – REVIEW
October 4 – MJB Reviewers – AUTHOR INTERVIEW
October 4 – My Reading Journeys – REVIEW
October 5 – View from the Birdhouse – REVIEW
October 5 – Mystery Thrillers and Romantic Suspense Reviews – SPOTLIGHT
October 6 – Cinnamon, Sugar and a Little Bit of Murder – REVIEW
October 6 – I'm All About Books – SPOTLIGHT
October 7 – Rosepoint Publishing – REVIEW
October 7 – StoreyBook Reviews – GUEST POST
October 8 – Mallory Heart's Cozies – REVIEW
October 8 – A Holland Reads – REVIEW
October 9 – Socrates' Book Reviews – REVIEW
October 9 – A Blue Million Books – CHARACTER GUEST POST
October 10 – Laura's Interests – REVIEW
October 10 – Brooke Blogs – SPOTLIGHT
October 11 – Mysteries with Character – GUEST POST
October 11 – Ruff Drafts – SPOTLIGHT
October 12 – A Chick Who Reads