I'm so excited to be a stop on the blog tour for author Nancy J. Cohen  and her new release Trimmed To Death.   This is the fifteenth book in her Bad Hair Day Mysteries Series.
Trimmed to Death (Bad Hair Day Mysteries)

Cozy Mystery
15th in Series
Orange Grove Press (September 25, 2018)
Paperback: 290 pages
ISBN-10: 0998531766
ISBN-13: 978-0998531762
Digital ASIN: B07F2FP55B

Purchase Links
Universal Link    Amazon     B&N    iBooks     Kobo
Mix together a cocktail for murder, add a few salty suspects, toss in a dollop of sweet humor, and you have the recipe for Trimmed to Death, #15 in the Bad Hair Day cozy mystery series.
Savvy hairstylist and amateur sleuth Marla Vail enters a charity bake-off contest at a fall festival sponsored by a local farm. While she waits to see if her coconut fudge pie is a winner, Marla joins a scavenger hunt where people playing character roles are the targets. Instead of scoring points with a live person, she finds a dead body planted face-down in the strawberry field. Who would want to cut short the life of food magazine publisher and fellow bake-off contestant Francine Dodger? As she investigates, Marla learns there's no shortage of suspects. A celebrity TV chef, food critic, olive oil importer, food truck owner, pastry chef, and cookbook author may be stirring up more than their next recipe. Can Marla unmask the killer before someone else gets trimmed from life?
Recipes Included!
Nancy J. Cohen writes the Bad Hair Day Mysteries
 featuring South Florida hairstylist Marla Vail. Titles in this series have made the IMBA bestseller list and been selected by Suspense Magazine as the best cozy mystery. Nancy has also written the instructional guide, Writing the Cozy Mystery. Her imaginative romances, including the Drift Lords series, have proven popular with fans as well. A featured speaker at libraries, conferences, and community events, Nancy is listed in Contemporary Authors, Poets & Writers, and Who's Who in U.S. Writers, Editors, & Poets. When not busy writing, she enjoys fine dining, cruising, visiting Disney World, and shopping.
 Author Links:
Website:  http://nancyjcohen.com
Blog: http://nancyjcohen.wordpress.com
Facebook: https://www.facebook.com/NancyJCohenAuthor
Twitter: http://www.twitter.com/nancyjcohen
Goodreads: http://www.goodreads.com/author/show/91508.Nancy_J_Cohen
Pinterest: http://pinterest.com/njcohen/
Linked In:  http://www.linkedin.com/in/nancyjcohen
Booklover's Bench: http://bookloversbench.com
Newsletter Sign-Up: http://nancyjcohen.com/newsletter/
When did you know that you wanted to be an author?  What things, if any, influenced that decision?
I loved telling stories from a young age. I wrote poems, short stories, and a Shakespearean-type play, but being an author as a career path wasn't practical. I also wanted to be a nurse, and that's the profession I chose. In college, I took one of those vocational aptitude tests, and it showed I wanted most to be an author. But you couldn't make a living that way. It wasn't until I was in grad school that I bought a book called "Structuring Your Novel" and learned how to write a full-length work of fiction. I wrote six books before one finally sold.
With so many cozies being written today, what makes your books stand out from the crowd?
Marla Vail, my amateur sleuth, is a hairstylist who owns a beauty salon. She cares about making her clients look good to boost their self-esteem. When I started the series, this background setting was unique. Marla lives and works in Palm Haven, a western suburb of Fort Lauderdale. Our diverse population, varied ecological systems, and locally hot issues figure into the stories. People who have visited Florida or who would like to play tourist enjoy reading about the semi-tropics and the craziness that filters down here. Plus, my characters evolve and change like in real life. Marla meets Detective Vail in book one. In book ten, they get married. In book fifteen, she's considering having a baby. Their emotional journey is one shared by readers.
Do you work from an outline or plot or do you just see where the characters take you?
I write a complete synopsis before I begin the story. I need to have the suspects in my head along with their motives. Things might change once story magic comes into play, and that's okay. Then I'll go back and revise the synopsis accordingly.
Do you read your reviews?  Do you respond to them, good or bad?  Do you do anything special to get those reviews?
Yes, I read reviews. For reviewers or bloggers that I solicit, I'll thank them after they post a review. For random customers on Amazon or readers on Goodreads, I don't respond. However, I do listen to what fans say, so I always appreciate helpful comments. As for bad reviews, these are one person's opinion. You can't please everyone. It's best to focus on the good feedback. For each new release, I will offer an advance reading copy to fans or bloggers who've reviewed my previous works. I keep a list and note who actually follows through. I'll also put out a call in my newsletter and FB page for reviewers.

What advice would you give to your younger self?
Get started writing novels earlier. Join a critique group sooner. Get involved in professional writing organizations and the writing community when you're starting out in this career.
Do you think that the cover plays an important part in someone buying your book(s)? Who designs your book covers?
Covers are the most important factor in attracting readers. Patty G. Henderson at Boulevard Photografica designs my indie covers for the Bad Hair Day Mysteries. Otherwise, my various publishing houses have done this task. Currently, I'm revising and reissuing my backlist titles. We're doing new covers for these as well.
Please give us an insight into your main characters. What do you think makes them special?
Marla Vail, hairstylist and salon owner, overcomes a past tragedy in order to move forward in her life. We learn about this event in Permed to Death, book one in the series. Here we meet Detective Dalton Vail, who suspects Marla of murdering her cranky client. At the same time, he's attracted to her. Dalton has his own hang-ups that he has to push aside if their relationship is to proceed. These two people move past their obstacles to forge a life together. Readers like to follow their progression and care about what happens to them, and that makes for a successful series. Now they're a married couple and they work together as a team.
What have you learned about yourself since becoming an author?
Persistence pays. Seriously. You have to be extremely self-disciplined and have faith in yourself to keep going. It's easy to become distracted. You have to make sacrifices for a writing career, closeting yourself in your home office instead of going out to lunch with friends. But family matters most of all, and you can't lose that perspective.
Do you write full-time or part-time?
I write full-time. Mornings are for writing and the rest of the day is spent on emails and marketing.
What do your plans for future projects include?
I want to finish reissuing my backlist titles and then write a couple of holiday novellas for the Bad Hair Day series. And I have a related nonfiction project in mind. After that, we'll see.
What do you think is the hardest part of writing?  What is the easiest?
The hardest part is facing the blank page at the beginning of a novel and every day thereafter. The easiest is writing the latter half of the story when you know the characters, and the story flows on its own. What's also hard is the constant drive to market your work along with the fear that if you stop, you'll slide into oblivion.
What type of books do you like to read?  Who are some of your favorite authors?
I like humorous cozy mysteries, historical mysteries, some YA, scifi/fantasy, and historical romance. My favorite authors are too numerous to mention.
What is the one thing you would like your readers to know about you?
I need Marla to do my hair. I've no talent at all with a curling iron or blow-dryer.
Do you have anything specific you would like to say to your readers?
Thank you for your support. Your encouragement and comments are what inspire me to keep writing.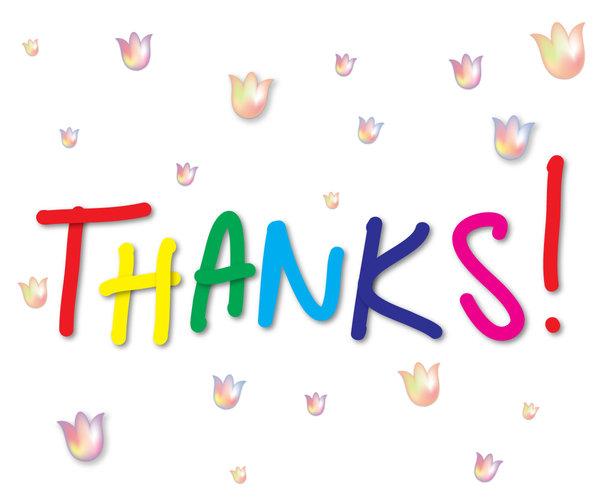 How can readers discover more about you and your work?
Social Media
Website:  https://nancyjcohen.com
Blog: https://nancyjcohen.wordpress.com
Facebook: https://www.facebook.com/NancyJCohenAuthor
Twitter: https://twitter.com/nancyjcohen
Linked In:  https://www.linkedin.com/in/nancyjcohen
BookBub: https://www.bookbub.com/authors/nancy-j-cohen
Instagram: https://instagram.com/nancyjcohen
Pinterest: https://pinterest.com/njcohen/
Google Plus: https://plus.google.com/+NancyJCohen/
Booklover's Bench: https://bookloversbench.com
YouTube: https://bit.ly/1djD5nY
Goodreads: https://www.goodreads.com/nancyjcohen
Buy Links
Amazon Author Page: https://www.amazon.com/author/nancyjcohen
BN: http://www.barnesandnoble.com/s/nancy-j-cohen
iBooks: https://itunes.apple.com/artist/nancy-j.-cohen/id411505950
Kobo: http://www.kobobooks.com/search/search.html?q=Nancy J. Cohen
Audible: https://adbl.co/2gMlVw1
To enter the Rafflecopter Giveaway, please click the link below:
https://www.rafflecopter.com/rafl/display/59c47e2833/
I am also having an individual giveaway.  To enter, just comment on my blog.  Be sure to leave your email address so I can notify you if you are the winner.  The winner receives a Haunted Hair Nights ebook novella.  
******BE SURE TO LEAVE YOUR EMAIL ADDRESS******
TOUR PARTICIPANTS
September 26 – The Pulp and Mystery Shelf – GUEST POST
September 26 – Readeropolis – SPOTLIGHT – EXCERPT
September 27 – Mallory Heart's Cozies – REVIEW
September 27 – Devilishly Delicious Book Reviews – SPOTLIGHT – EXCERPT
September 28 – A Holland Reads – SPOTLIGHT
September 28 – Teresa Trent Author Blog – CHARACTER INTERVIEW, INDIVIDUAL GIVEAWAY
September 29 – Island Confidential – GUEST POST
September 29 – Here's How It Happened – SPOTLIGHT – EXCERPT
September 30 – A Blue Million Books – CHARACTER INTERVIEW
September 30 – Lori's Reading Corner – GUEST POST
October 1 – Babs Book Bistro – SPOTLIGHT – EXCERPT
October 1 –Laura's Interests – REVIEW  – EXCERPT
October 2 – I'm All About Books – SPOTLIGHT  
October 2 – Mysteries with Character  – AUTHOR INTERVIEW, INDIVIDUAL GIVEAWAY
October 3 – Community Bookstop – REVIEW
October 3 – Brooke Blogs – SPOTLIGHT – EXCERPT
October 4 – Celticlady's Reviews – SPOTLIGHT
October 4 – Mystery Thrillers and Romantic Suspense Reviews – SPOTLIGHT – EXCERPT
October 5 – MJB Reviewers – AUTHOR INTERVIEW, INDIVIDUAL GIVEAWAY
October 5 – Escape With Dollycas Into A Good Book – REVIEW