I'm so excited to be a stop on the blog tour for author Holly Quinn and her new book A Crafter Knits A Clue.  This is the first book in her A Handcrafted Mystery series and I thought it was a very good start to this series.
A Crafter Knits a Clue: A Handcrafted Mystery

NEW COZY MYSTERY SERIES
SET IN WISCONSIN
Crooked Lane Books (October 9, 2018)
Hardcover
ISBN-10: 1683317718
ISBN-13: 978-1683317715
Digital ASIN: B078LZ5ZM5

Purchase Links
Amazon          B&N       IndieBound          BAM      Powell's       Walmart      BookBub
For fans of Betty Hechtman and Maggie Sefton, the latest craft frenzy is Holly Quinn's Handcrafted series debut.
Sammy Kane just moved back to her hometown to run a craft store. But when the owner of a nearby yarn shop is murdered, Sammy will needle little help finding the killer.
When a heartbroken Samantha "Sammy" Kane returns to her hometown of Heartsford, WI, for her best friend Kate's funeral, she learns that Kate's much-loved craft store is in danger of perishing with its owner. Confounding all her expectations of the life she would live, Sammy moves back home with her golden retriever and takes over Community Craft. A few doors down Main Street, fellow new arrival Ingrid Wilson has just opened the Yarn Barn, a real "purl" of a shop. But when Sammy strolls over to see if Ingrid could use a little help, she finds Ingrid's dead body—with a green aluminum knitting needle lodged in her throat.
Detective Liam Nash is thrown for a loop as every single citizen of Heartsford seems to have a theory about Ingrid's murder. And nearly everyone in town seems to be a suspect. But the last time Sammy did any sleuthing was as a little moppet. And this is not fun and games. Sammy is eager to help the handsome Liam—who seems to be endlessly inventive in finding reasons to talk with her—and when Liam arrests affable woodworker Miles Danbury, Sammy puts everything on the line to help clear Miles.
As the case comes dangerously close to unraveling, Sammy must stitch the clues together. But the killer has other plans—and if Sammy's not careful, she may wind up in a perilous knot in A Crafter Knits a Clue, the first warm and woolly yarn of Holly Quinn's new Handcrafted mysteries.
I think the thing I liked best about this book is the caring relationships that Sammy has with so many family and friends.  You can tell that the core characters love each other and enjoy spending time with each other. You can tell how much Sammy misses her friend, Kate, who has passed away.  Many things remind her about their friendship and I found this very touching and realistic.
The author is very talented in her descriptive writing and I really felt like I was in Heartsford.  I really loved the concept of the Community Craft. I think it sounds like a great place and I would like to be able to shop there.  Plus it adds to the feeling of the loving community that Sammy lives in (except for the killer).
I think this a great start to a new cozy series and I would recommend it to those who enjoy a well crafted cozy.  I will definitely read the next one when it is published.
I voluntarily reviewed an ARC of this book provided by the publisher, Crooked Lane Books, and NetGalley, which I greatly appreciate.
Holly Quinn is both an avid reader and crafter. Holly sells her artistic creations locally and dreamed of one day opening a gift shop to sell local artist's handiwork. Instead, she began writing about it and thus her journey of the Handcrafted Mystery series was born. Visit her @ www.authorhollyquinn.com
Author Links – 
Website – www.authorhollyquinn.com
Facebook – https://www.facebook.com/HollyQuinnbooks/
GoodReads – https://www.goodreads.com/author/show/7940795.Holly_Quinn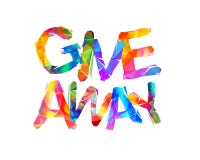 To enter The Rafflecopter Giveaway, click the link below:
http://www.rafflecopter.com/rafl/display/02887792772/?widget_template=56d5f80dbc544fb30fda66f0
TOUR PARTICIPANTS
October 8 – Books a Plenty Book Reviews – REVIEW
October 8 – The Pulp and Mystery Shelf – SPOTLIGHT
October 9 – The Avid Reader – REVIEW
October 9 – Mysteries with Character – AUTHOR INTERVIEW
October 10 – Reading Is My SuperPower – REVIEW
October 10 – Babs Book Bistro – SPOTLIGHT
October 11 – Jane Reads – GUEST POST
October 11 – A Cozy Experience – REVIEW, AUTHOR INTERVIEW
October 12 – MJB Reviewers – REVIEW
October 12 – I'm All About Books – SPOTLIGHT
October 12 – Teresa Trent Author Blog – RECIPE POST
October 13 – A Blue Million Books – CHARACTER INTERVIEW
October 13 – A Holland Reads – SPOTLIGHT
October 14 – Cozy Up With Kathy – REVIEW, AUTHOR INTERVIEW
October 14 – Brooke Blogs – CHARACTER GUEST POST
October 15 – Mallory Heart's Cozies – REVIEW
October 15 – The Montana Bookaholic – REVIEW, CHARACTER GUEST POST
October 16 – Escape With Dollycas Into A Good Book – REVIEW
October 16 – Socrates' Book Reviews – REVIEW
October 17 – The Book's the Thing – REVIEW
October 17 – Celticlady's Reviews – SPOTLIGHT
October 17 – Lisa Ks Book Reviews – REVIEW
October 18 – Devilishly Delicious Book Reviews – REVIEW
October 18 – Readeropolis – CHARACTER INTERVIEW
October 18 – Ruff Drafts – SPOTLIGHT
October 19 – View from the Birdhouse – REVIEW
October 19 – Laura's Interests – REVIEW
October 20 – The Book Diva's Reads – GUEST POST
October 20 – Mystery Thrillers and Romantic Suspense Reviews – SPOTLIGHT
October 21 – Melina's Book Blog – REVIEW
October 21 – StoreyBook Reviews – REVIEW