I'm so excited to be a stop on the blog tour for author Sara Rosett and her new book Murder At Archly Manor.  This is the first book in her High Society Lady Detective Series.  I have read other books written by this author and they were great.
Murder at Archly Manor (High Society Lady Detective Series)

Historical Cozy Mystery
1st in Series
Self Published (October 15, 2018)
Paperback: 252 pages
ISBN-10: 0998843164
ISBN-13: 978-0998843162
Digital ASIN: B07H2P8J3H

Purchase Links
I really felt captivated to the story wanting to find out where the story would lead and can't wait to see what is the next in this fabulous series!
~Community Bookstop
Murder At Archly Manor had a steady pace and was an easy read. I enjoyed turning the pages and racing to the end to see what happens and who dun it.
~My Reading Journeys
A high-society murder. A spirited lady detective. Can she out-class the killer before an innocent person takes the fall?
London, 1923. Olive Belgrave needs a job. Despite her aristocratic upbringing, she's penniless. Determined to support herself, she jumps at an unconventional job—looking into the background of her cousin's fiancé, Alfred. He burst into the upper crust world of London's high society, but his answers to questions about his past are decidedly vague.
Before Olive can gather more than the basics, a murder occurs at a posh party. Suddenly, every Bright Young Person in attendance is a suspect, and Olive must race to find the culprit because a sly murderer is determined to make sure Olive's first case is her last.
Murder at Archly Manor is the first in the High Society Lady Detective series of charming historical cozy mysteries. If you like witty banter, glamorous settings, and delightful plot twists, you'll love USA Today bestselling author Sara Rosett's series for Anglophiles and mystery lovers alike. Travel back to the Golden Age of detective fiction with Murder at Archly Manor.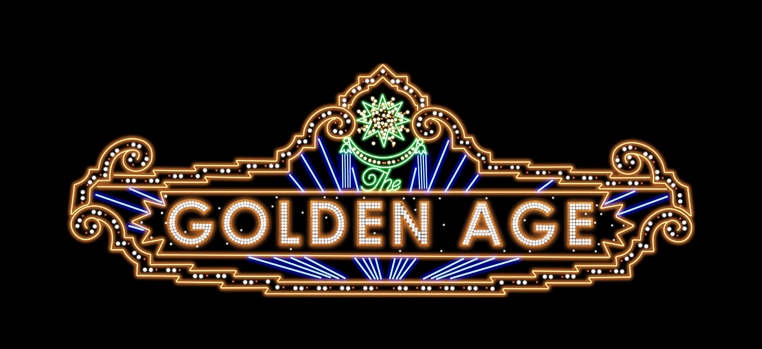 USA Today bestselling author Sara Rosett writes light-hearted escapes for readers who enjoy puzzling mysteries, interesting settings, and quirky characters.
She is the author of the Murder on Location series, the Ellie Avery series, the On the Run series, and the High Society Lady Detective series. Sara also teaches an online course, How to Outline A Cozy Mystery.
Publishers Weekly called Sara's books, "satisfying," "well-executed," and "sparkling." Sara loves to get new stamps in her passport and considers dark chocolate a daily requirement. Find out more at SaraRosett.com.
Author Links:
▪      Website: https://www.SaraRosett.com
▪      Patreon: https://www.patreon.com/SaraRosett
▪      Instagram: https://www.instagram.com/sararosett/
▪      Facebook:  https://www.facebook.com/AuthorSaraRosett
▪      Twitter: @SaraRosett http://www.twitter.com/sararosett
 ▪     Pinterest:  http://pinterest.com/srosett/
▪      Litsy profile name: SaraRosett (no profile links available at this time, home page:                http://litsy.com/)
▪      GoodReads:  http://www.goodreads.com/author/show/256977.Sara_Rosett
▪      LibraryThing: http://www.librarything.com/profile/SaraRosett
▪      Amazon Author Page: https://www.amazon.com/Sara-Rosett/e/B001IXRPSS
▪      Bookbub Author Page: https://www.bookbub.com/profile/sara-rosett
▪      Newsletter sign-up: https://www.SaraRosett.com/signup
When did you know that you wanted to be an author?  What things, if any, influenced that decision?
I've always loved books and wanted to be a writer. My mom took me to the library when I was a little girl and those weekly trips to pick out books were my favorite thing to do.
With so many cozies being written today, what makes your books stand out from the crowd?
My books all have a strong puzzle element to them—I hope they keep you guessing! And my books all have a lighthearted tone. Yes, there is a murder, but the emphasis is on the clues and figuring out whodunit and on the interplay between the characters.
Do you work from an outline or plot or do you just see where the characters take you?
I must have a plan before I start writing—otherwise, I'll stare at the blank page and stress out. 🙂 I usually know the murderer, the victim, the suspects, and the murder method before I start writing. Once I have the bones of the plot down, I spend some time thinking about it, then I dive in.
Do you read your reviews?  Do you respond to them, good or bad?  Do you do anything special to get those reviews?
I try not to read reviews. The negative comments seem to stay with me much longer than the positive ones. To avoid the emotional upheaval, I don't don't comb through a book's reviews. I also feel that the reviews are for readers. Everyone is entitled to their opinion, so I stay out of the mix when it comes to reviews. I do send out early copies of the book to reviewers, but I don't check to see what people posted. I send the books out into the world and whatever happens, happens. 🙂
What advice would you give to your younger self?
Try to enjoy each day without stressing about the past or the future.
Do you think that the cover plays an important part in someone buying your book(s)?   Who designs your book covers?
I know I've bought books based on the cover alone! I think covers play a huge role in drawing in readers. I work with several cover designers. Alchemy Book Covers designs the High Society Lady Detective series, my most recent series. I love the 1920s flare!
Please give us an insight into your main characters.  What do you think makes them special?
All my books have a lighthearted tone. Yes, there is a murder, but the puzzle of whodunit is always resolved and the characters are in a good place when the story ends.
What have you learned about yourselves since becoming an author?
I've learned that mindset is so important. If I think I can't do something I probably can't, but if I think something is possible, then it's a lot more likely I can do it. Recently I started dictating my books, but only after I got over the idea that I couldn't write that way. It was all about my mindset.
Do you write full-time or part-time?
I'm a full-time writer. I also have a family so I have to work in the words around our crazy schedule. 🙂
What do your plans for future projects include?
I'm editing the second High Society Lady Detective book, Murder at Blackburn Hall. Then I'll start on the third book in the series.
What do you think the hardest part of writing is?  What is the easiest?
The hardest part of writing is juggling all the things. Besides writing, I also have admin tasks, promotion, social media, and project management of the book production process. The easiest part is coming up with ideas for stories. I've got a million of them!
What type of books do you like to read?  Who are some of your favorite authors?
I love to read cozies, especially historical cozies. My favorite authors are all the classic writers: Mary Stewart, Elizabeth Peters, Dorothy L. Sayers, and Agatha Christie.
What is the one thing you would like your readers to know about you?
I'm as much of a mystery fan as I am a mystery author. I love the genre and am so happy when I find a new author to read.
Do you have anything specific you would like to say to your readers?
Thank you so much for giving my books a try!
How can readers discover more about you and your work?
Website: https://www.SaraRosett.com
Facebook: https://www.facebook.com/AuthorSaraRosett/
Twitter: @SaraRosett http://www.twitter.com/sararosett
Pinterest:  http://pinterest.com/srosett/
Amazon Author Page: https://www.amazon.com/Sara-Rosett/e/B001IXRPSS
GoodReads:  http://www.goodreads.com/author/show/256977.Sara_Rosett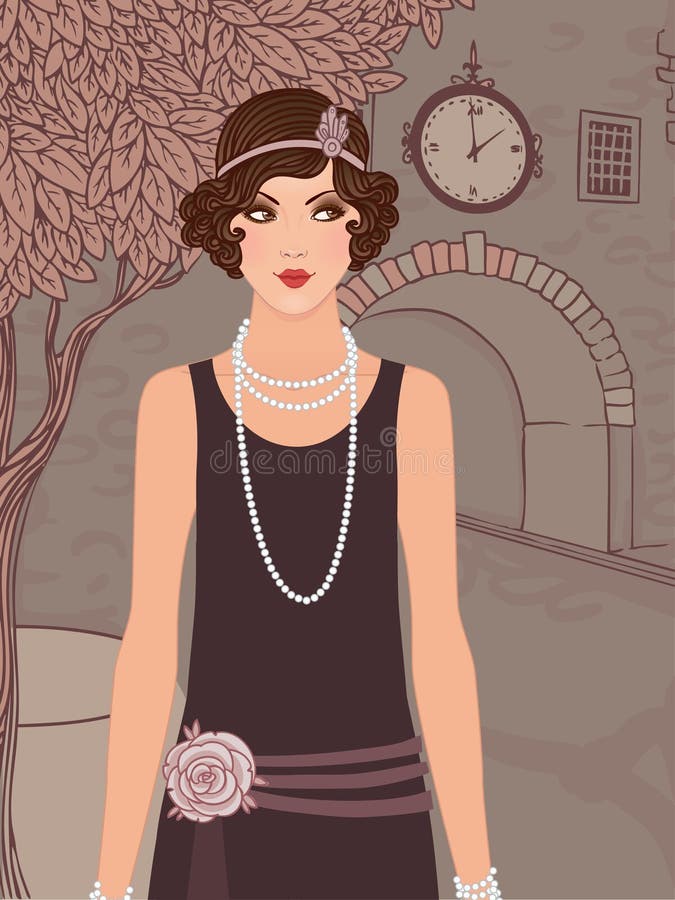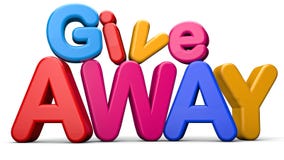 To Enter the Rafflecopter Giveaway, click on the link below:
http://www.rafflecopter.com/rafl/display/02887792776/?widget_template=56d5f80dbc544fb30fda66f0
TOUR PARTICIPANTS
October 11 – Community Bookstop – REVIEW
October 11 – My Reading Journeys – REVIEW 
October 12 – The Avid Reader – REVIEW
October 12 – Cozy Up With Kathy – REVIEW, AUTHOR INTERVIEW
October 13 – Babs Book Bistro – SPOTLIGHT
October 13 – T's Stuff – CHARACTER INTERVIEW
October 13 – Cassidy's Bookshelves – REVIEW
October 14 – Readeropolis – CHARACTER INTERVIEW
October 14 – Christa Reads and Writes – REVIEW
October 15 – Bibliophile Reviews – REVIEW
October 15 – The Book Diva's Reads – SPOTLIGHT
October 16 – Ruff Drafts – AUTHOR INTERVIEW
October 16 – Handcrafted Reviews – SPOTLIGHT
October 17 – A Chick Who Reads – REVIEW
October 17 – Escape With Dollycas Into A Good Book – REVIEW
October 18 – Mysteries with Character – GUEST POST
October 18 – MJB Reviewers – AUTHOR INTERVIEW
October 19 – Island Confidential – REVIEW, CHARACTER INTERVIEW
October 19 – Fantastic feathers – SPOTLIGHT
October 20 – StoreyBook Reviews – GUEST POST
October 21 – A Blue Million Books – AUTHOR INTERVIEW
October 21 – Paranormal and Romantic Suspense Reviews – SPOTLIGHT
October 22 – Devilishly Delicious Book Reviews – REVIEW
October 22 – I'm All About Books – SPOTLIGHT
October 23 – Jane Reads – REVIEW
October 23 – Celticlady's Reviews – SPOTLIGHT
October 24 – Carole's Book Corner – REVIEW
October 24 – Here's How It Happened – REVIEW