I'm so excited to be a stop on the blog tour for author Tricia L. Sanders and her new release Death, Diamonds, and Freezer Burn.   This is the second book in her Grime Pays Mysteries Series.  I have read both of the books and I thought they were great.
Death, Diamonds, and Freezer Burn (Grime Pays Mysteries)
Cozy Mystery
2nd in Series
Soul Mate Publishing, Inc.
Release Date – October 24, 2018
An unwelcome visitor, an unrequited love, and a dead body create chaos in a middle-aged woman's plan for a productive summer.

Despite a looming divorce, an empty checkbook, and a struggling cleaning business, Cece Cavanaugh is determined to land on her own two feet. Adamant about staying a safe distance from the handsome detective who has her fantasizing about violating the morals clause in her prenuptial agreement, Cece dives headlong into her work.

Even though she has no free time to spare, Cece finds herself guilted into cleaning a hoarder's home. Her discoveries in the condemned house are too shocking to ignore. Diamond-laden pachyderms, a secret cache of money, and a dead body lure Cece into launching an investigation that places her in direct contact with the one person she's desperate to avoid–hunky Detective Case Alder.

With clues in hand, Cece runs down leads and eliminates suspects one by one. Her conclusion and brave accusation put a friend's life in peril forcing Cece to hatch a plan to outsmart the killer. A daring move could either save Cece and her friend or lead to their demise.
The characters are well rounded and well developed.  I think Cece is very funny, very smart and can handle more than she thinks she can.  I like the fact that Cece is older and more mature and has a family. She has the same worries that many of us have, such as having grandchildren (she fantasizes about that!!!).  I liked her friend Angie, who is a cop and her other friend, Carla. And Nancy, an acquaintance of Cece, stole the show, in my opinion. I also really enjoyed the bickering and banter between Cece and Alder, the detective who has feelings for Cece.
The writing style flows smoothly and I felt it defined the characters very clearly through their actions and words.  The author is very talented in her descriptive writing and she pulled me into the story right from the beginning. I really loved the beginning of each chapter, where we got an inside look at someone's thoughts.  
The mystery was well written and moved along at a nice pace.  There were plenty of suspects to consider and clues to analyze and it was not easily solved.
I would recommend this book to anyone who enjoys a well crafted cozy mystery.  I am already looking forward to reading the next one.
I voluntarily reviewed an ARC of this book and provided my honest review.
Tricia L. Sanders writes cozy mysteries and women's fiction. She adds a dash of romance and a sprinkling of snark to raise the stakes. Her heroines are humorous women embarking on journeys of self-discovery all the while doing so with class, sass, and a touch of kickass.
Tricia is an avid St. Louis Cardinals fan, so don't get between her and the television when a game is on. Currently, she is working on a mystery series set in the fictional town of Wickford, Missouri. Another project in the works is a women's fiction road trip adventure.
A former instructional designer and corporate trainer, she traded in curriculum writing for novel writing, because she hates bullet points and loves to make stuff up. And fiction is more fun than training guides and lesson plans.
Author Links
Website: www.triciasanders.com
Facebook: www.facebook.com/authortricialsanders/
Twitter: www.twitter.com/tricialsanders
Pinterest: www.pinterest.com/tricialsanders/
YouTube: www.youtube.com/watch?v=OXRJSRSmTjg
Newsletter Sign Up: https://mailchi.mp/23a87d715dc3/tricia-l-sanders-sleuthscoop
When did you know that you wanted to be an author? 
All my life. I used to rewrite the ending of books I'd read when I was a kid.
What things, if any, influenced that decision?
My mother always read to me, and I think that is where I got my love for books.
With so many cozies being written today, what makes your books stand out from the crowd?
My characters are older, they've experienced a lot of "life."
Do you work from an outline or plot or do you just see where the characters take you?
I definitely have an outline, but I'm not so rigid that I won't let my characters explore. Some of my best character moments have been when I let my characters run with a scene.
Do you read your reviews?  Do you respond to them, good or bad? Do you do anything special to get those reviews?
Indeed.    No, never.  Not really, but when someone says they've read my book, I will ask if they've left a review and encourage them to do so, if they haven't. In fact, I encourage readers to leave reviews on all the books they read. It really helps authors know if we are on the right track with our stories.
What advice would you give to your younger self?
Don't wait so long. Get the words down on paper and keep writing. There is never, ever going to be a perfect moment, so get on with it. Now!
Do you think that the cover plays an important part in someone buying your book(s)?   Who designs your book covers?
Yes, I've taken some flack for my book covers, but I like them as I think they reflect my story. My stories aren't crafty or culinary, so I feel that the objects on my covers give a picture of what the details are.  Rae Monet Designs, Inc.
Please give us an insight into your main characters.  What do you think makes them special?
Cece had a less than desirable upbringing, so when she finds comfort, she's willing to settle for less than an ideal marriage, until her husband crosses the line one too many times.  She doesn't want to go back where she came from, so she's forcing herself to build a better life for herself and her daughter. Detective Alder had a crappy first marriage, but he's settled into a peaceful bachelorhood and is comfortable and content with his situation until Cece Cavanaugh sticks her nose into his investigation. He finds himself intrigued with the sassy woman and willing to step outside his comfort zone.  They share the same values. Both want to be cautious in their approach to each other. Cece is headstrong and believes in justice, so she's willing to stick her neck out to help a friend.  Detective Alder wants nothing more than to solve his case and move on to the next, but when Cece enters the picture he finds himself falling into a role where he's the protector.
What have you learned about yourselves since becoming an author?
I'm a horrible procrastinator. No, actually I knew that, but it's become more apparent and frequent since I've been writing more. But I'm learning some tricks about myself to keep from getting derailed.
Do you write full-time or part-time?
I'm at my laptop most days, so as full-time as that makes it. I don't have a job other than writing.
What do your plans for future projects include?
I have two more cozy series that I'm starting. I just finished a prequel for the Mattie and Mo Mysteries and I have a Tropical Cozy series I'm starting with a mother/daughter team.  And there's Book 3 and 4 of the Grime Pays Mystery series which are in progress.
What do you think the hardest part of writing is?  What is the easiest?
Hiding all the clues in the mystery
For me, it's writing dialogue, I love when my characters talk.
What type of books do you like to read?   Who are some of your favorite authors?
Mysteries, suspense, women's fiction and some dystopian.  Harlan Coben, Mary Kay Andrews, J. A. Jance, Susan Albert Wittag, Kristen Hannah, the late Anne George
What is the one thing you would like your readers to know about you?
I hate marketing, so if you can pass the word of mouth about my books, I will be forever in your debt.
Do you have anything specific you would like to say to your readers?
Read more books and write reviews.
How can readers discover more about you and your work?
Website: www.triciasanders.com
Facebook: www.facebook.com/authortricialsanders/
Twitter: www.twitter.com/tricialsanders
Pinterest: www.pinterest.com/tricialsanders/
Goodreads: www.goodreads.com/author/show/17257619.Tricia_L_Sanders
BookBub: www.bookbub.com/search/authors?search=tricia%20l.%20sanders
YouTube: www.youtube.com/watch?v=OXRJSRSmTjg
Newsletter Sign Up: https://mailchi.mp/23a87d715dc3/tricia-l-sanders-sleuthscoop
viewbook.at/DDAFB
viewbook.at/MurderisaDirtyBusiness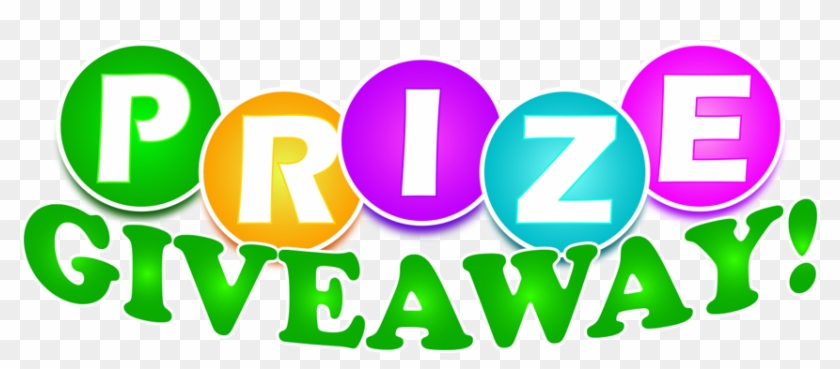 To enter the Rafflecopter Giveaway, click on the link beow:
http://www.rafflecopter.com/rafl/display/02887792784/?widget_template=56d5f80dbc544fb30fda66f0
TOUR PARTICIPANTS
October 24 – A Wytch's Book Review Blog – CHARACTER INTERVIEW
October 24 – Devilishly Delicious Book Reviews – SPOTLIGHT
October 25 – A Blue Million Books – AUTHOR INTERVIEW
October 25 – Handcrafted Reviews – SPOTLIGHT
October 26 – Teresa Trent Author Blog – SPOTLIGHT
October 26 – Maureen's Musings – SPOTLIGHT
October 27 – Escape With Dollycas Into A Good Book – SPOTLIGHT
October 27 – Lisa Ks Book Reviews – AUTHOR INTERVIEW
October 28 – Babs Book Bistro – SPOTLIGHT
October 28 – Satisfaction for Insatiable Readers – SPOTLIGHT
October 29 – Here's How It Happened – SPOTLIGHT
October 29 – Valerie's Musings – AUTHOR INTERVIEW
October 30 – Mallory Heart's Cozies – REVIEW
October 30 – Laura's Interests – CHARACTER INTERVIEW
October 31 – The Montana Bookaholic – CHARACTER GUEST POST
October 31 – Celticlady's Reviews – SPOTLIGHT
November 1 – FUONLYKNEW – REVIEW
November 1 – Island Confidential – CHARACTER INTERVIEW
November 1 – MJB Reviewers – REVIEW, AUTHOR INTERVIEW
November 2 – StoreyBook Reviews – REVIEW
November 2 – The Book Diva's Reads – GUEST POST
November 3 – That's What She's Reading – CHARACTER GUEST POST
November 3 – Cassidy's Bookshelves – REVIEW
November 4 – Cozy Up With Kathy – CHARACTER GUEST POST
November 4 – That's What She's Reading – REVIEW
November 5 – Ruff Drafts – GUEST POST
November 5 – The Avid Reader – SPOTLIGHT
November 5 – Community Bookstop – REVIEW
November 6 – Brooke Blogs – SPOTLIGHT, RECIPE
November 6 – Mysteries with Character – AUTHOR INTERVIEW