I'm so excited to be a stop on the blog tour for author Ellen Byron and her new book Mardi Gras Murder.  This is the fourth book in her A Cajun Country Mystery series.
Mardi Gras Murder: A Cajun Country Mystery

Cozy Mystery
4th in Series
Crooked Lane Books (October 9, 2018)
Hardcover: 304 pages
ISBN-10: 168331705X
ISBN-13: 978-1683317050
Digital ASIN: B078LZ5W3H

Purchase Links – Amazon – B&N  –  Crooked Lane – BookBub  – Kobo
Southern charm meets the dark mystery of the bayou as a hundred-year flood, a malicious murder, and a most unusual Mardi Gras converge at the Crozat Plantation B&B.

It's Mardi Gras season on the bayou, which means parades, pageantry, and gumbo galore. But when a flood upends life in the tiny town of Pelican, Louisiana—and deposits a body of a stranger behind the Crozat Plantation B&B—the celebration takes a decidedly dark turn. The citizens of Pelican are ready to Laissez les bon temps rouler—but there's beaucoup bad blood on hand this Mardi Gras.

Maggie Crozat is determined to give the stranger a name and find out why he was murdered. The post-flood recovery has delayed the opening of a controversial exhibit about the little-known Louisiana Orphan Train. And when a judge for the Miss Pelican Mardi Gras Gumbo Queen pageant is shot, Maggie's convinced the murder is connected to the body on the bayou. Does someone covet the pageant queen crown enough to kill for it? Could the deaths be related to the Orphan Train, which delivered its last charges to Louisiana in 1929? The leads are thin on this Fat Tuesday—and until the killer is unmasked, no one in Pelican is safe.

A simmering gumbo of a humorous whodunit, Mardi Gras Murder is the fourth piquant installment in USA Today bestselling author Ellen Byron's award-winning Cajun Country mysteries.
Ellen Byron authors the Cajun Country Mystery series. A Cajun Christmas Killing and Body on the Bayou both won the Lefty Award for Best Humorous Mystery and were nominated for Agatha awards in the category of Best Contemporary Novel. Plantation Shudders was nominated for Agatha, Lefty, and Daphne awards. Mardi Gras Murder launches October 9th. Ellen's TV credits include Wings, Just Shoot Me, and Fairly OddParents. She's written over 200 national magazine articles, and her published plays include the award-winning Graceland. She also worked as a cater-waiter for the legendary Martha Stewart, a credit she never tires of sharing.
Author Links:
When did you know that you wanted to be an author?  What things, if any, influenced that decision?
I've been a professional writer since I was twenty-seven and my first play was produced and published. I supported myself as a freelance journalist and then transitioned into writing for television, working on shows like WINGS and JUST SHOOT ME. I never thought I could write a book. I love mysteries and tried writing one once, but it wasn't very good so I figured it was something I couldn't do. In 2012, a friend started a small writers' group. I decided to take a second stab at writing a mystery. I was so excited when I finished it! That book hasn't sold, but it won a William F. Deeck-Malice Domestic Grant, which provided entrée into the wonderful mystery community.
With so many cozies being written today, what makes your books stand out from the crowd?
No one else is writing specifically about Cajun Country, for one thing. Aside from that, I'm really not sure. Perhaps my passion for the places and characters who people my series comes through. Also, I think my covers are amazing and a huge draw.
Do you work from an outline or plot or do you just see where the characters take you?
I create what I call a "fluid outline" that's usually 35-40 pages. I lay out the whole story chapter by chapter, but I call the document fluid because I always find new chapter endings and plot points as I write. Still, the plot of my books has stayed the same from outline to draft.
Do you read your reviews?  Do you respond to them, good or bad?  Do you do anything special to get those reviews?
I read the reviews my publisher sends me because they only send positive ones, LOL! And if a reader sends me their specific review, I'll absolutely read it and personally thank them. I don't seek reviews out because I'm that person where if there are ten good reviews and one bad one, all I'll focus on is the bad one and judge myself and obsess about it.
What advice would you give to your younger self?
Trust that you're enough and don't surrender to insecurity.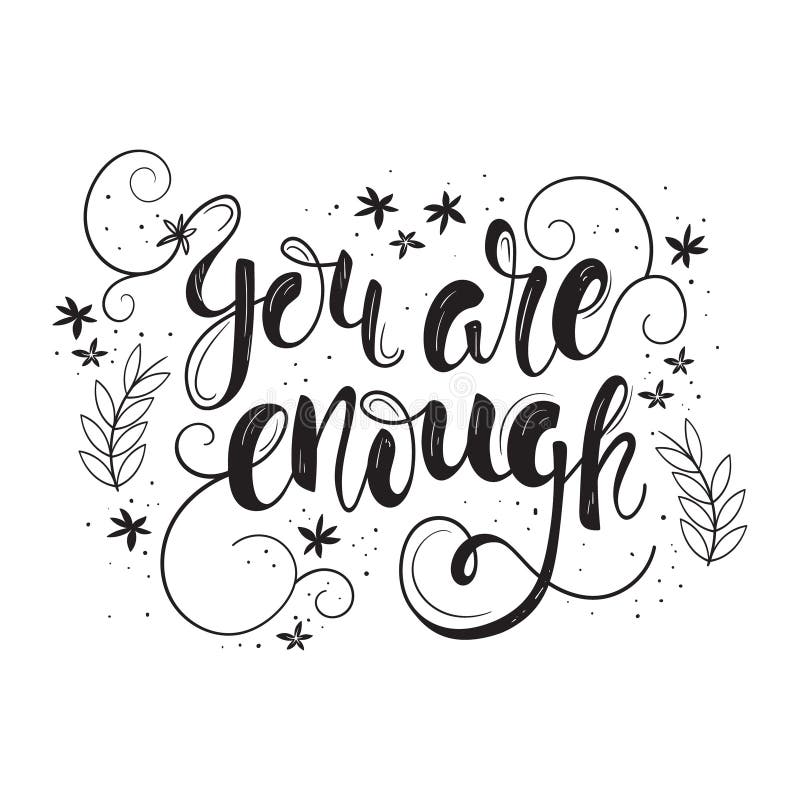 Do you think that the cover plays an important part in someone buying your book(s)?   Who designs your book covers?
Oh, I totally think so. Like I said when I answered another question, I think my covers are a good part of why my series may stand out. I adore them! The cover artist is named Stephen Gardner and I think he's amazing. I'm so nuts about the cover of MARDI GRAS MURDER that I want to get it framed and hang it in our living room!
Please give us an insight into your main characters.  What do you think makes them special?
Maggie Crozat is a bit of a fish out of water in her hometown of Pelican, Louisiana. (Town motto: "Yes, we Peli-CAN!") She's from two families with roots that go back over two hundred years in Louisiana, which gives them a bit of a pedigree in town.  Yet she's an artist who left for New York and only moved back in the last year. What makes her special is that she's down-to-earth and vulnerable. We relate to her struggle to fit in as herself and not as who she's "supposed" to be. Her boyfriend Bo is a detective. He's divorced and his son, who has Asperger's Syndrome, was teased mercilessly in their old town, which prompted the move to Pelican, his family's original home. Going through a divorce and parenting a child with issues has scarred him in some ways, but made him kind and sensitive in others.
What have you learned about yourselves since becoming an author?
That I CAN write full-length mystery novels! And I absolutely LOVE it!
Do you write full-time or part-time?
Full-time.
What do your plans for future projects include?
I'm contracted for two more Cajun Country Mysteries and fingers crossed that the series continues beyond that because I adore writing it. (So everybody, buy my books!) And I just signed a three-book deal with Kensington Publishing for The Catering Hall Mysteries, a new series inspired by my mother's Italian cousins, who ran two catering halls in Queens, New York.
What do you think the hardest part of writing is?
 Ignoring Facebook and the news and just doing it.
What is the easiest?
Turning a well-developed chapter from my outline into a full-on chapter in a draft. If I really got detailed in the outline, the translation into a manuscript is much easier.
What type of books do you like to read?  Who are some of your favorite authors?
I'm a total mystery fan. I've read pretty much everything Agatha Christie wrote. Same with Louise Penny and Jacqueline Winspear. I blog with some fabulous mystery authors at chicksonthecase.com and it's not just lip service when I say I love anything written by Lisa Q. Mathews, Marla Cooper, Kellye Garrett, Cynthia Kuhn, Vickie Fee, and Leslie Karst. I also love Alyssa Maxwell's Gilded Newport Series. Factoid: we have the same cover artist, Stephen Gardner.
What is the one thing you would like your readers to know about you?
I love them! And I am absolutely nowhere without them. In fact, this is the dedication in MARDI GRAS MURDER: "MARDI GRAS MURDER is dedicated to my readers. Without you, this wouldn't be a book. It would just be a file in my computer."
How can readers discover more about you and your work?
 Website: http://www.ellenbyron.com/
 Blog: https://chicksonthecase.com/meet-the-chicks/meet-ellen/
 Facebook: https://www.facebook.com/ellenbyronauthor/
Twitter:   https://twitter.com/ellenbyronla
Amazon Author Page: https://www.amazon.com/Ellen-Byron/e/B00J7NW9IM/ref=sr_ntt_srch_lnk_1?qid=1535243822&sr=8-1
Goodreads: https://www.goodreads.com/author/dashboard
Bookbub: https://www.bookbub.com/books/mardi-gras-murder-a-cajun-country-mystery-by-ellen-byron
Instagram: https://www.instagram.com/cajuncountrymysteries/
Barnes and Noble: https://www.barnesandnoble.com/s/Ellen+Byron?_requestid=2789189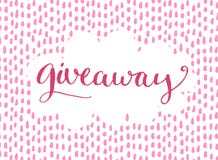 To enter the Rafflecopter Giveaway, click on the link below:
http://www.rafflecopter.com/rafl/display/02887792778/?widget_template=56d5f80dbc544fb30fda66f0
TOUR PARTICIPANTS
October 20 – The Avid Reader – REVIEW, RECIPE  
October 20 – 3 Partners in Shopping, Nana, Mommy, & Sissy, Too! – SPOTLIGHT
October 21 – The Power of Words – REVIEW
October 21 – Paranormal and Romantic Suspense Reviews – SPOTLIGHT
October 22 – Books a Plenty Book Reviews – REVIEW
October 22 – The Pulp and Mystery Shelf – GUEST POST
October 23 – I'm All About Books – SPOTLIGHT  
October 23 – Mysteries with Character – AUTHOR INTERVIEW
October 24 – Lisa KS Book Reviews – REVIEW, CHARACTER GUEST POST
October 24 – cherylbbookblog – SPOTLIGHT
October 25 – I Wish I Lived in a Library – REVIEW
October 25 – Escape With Dollycas Into A Good Book – REVIEW
October 26 – Jane Reads – GUEST POST
October 26 – Laura's Interests – REVIEW
October 27 – StoreyBook Reviews – REVIEW
October 27 – Babs Book Bistro – SPOTLIGHT
October 28 – The Montana Bookaholic – CHARACTER GUEST POST
October 29 – Mallory Heart's Cozies – REVIEW, CHARACTER GUEST POST
October 29 – A Holland Reads – SPOTLIGHT
October 30 – My Reading Journeys – REVIEW
October 30 – Celticlady's Reviews – SPOTLIGHT
October 31 – A Blue Million Books – AUTHOR INTERVIEW
October 31 –Varietats – SPOTLIGHT
November 1 – Island Confidential – REVIEW, CHARACTER INTERVIEW
November 1 – Ruff Drafts – GUEST POST
November 2 – MJB Reviewers – AUTHOR INTERVIEW
November 2 – Handcrafted Reviews – SPOTLIGHT