I'm so excited to be a stop on the blog tour for author Joanne Guidoccio and her new book A Different Kind Of Reunion.  This is the third book in her A Gilda Greco Mystery Series.
A Different Kind of Reunion (A Gilda Greco Mystery)

Cozy Mystery
3rd in Series
The Wild Rose Press, Inc (April 23, 2018)
Paperback: 236 pages
ISBN-10: 1509220380
ISBN-13: 978-1509220380
Digital ASIN: B07BSTTNS2

Buy links:
Amazon (Canada)  Amazon (United States)    Kobo   Indigo   Barnes & Noble    iTunes   The Wild Rose Press
While not usually a big deal, one overlooked email would haunt teacher Gilda Greco. Had she read it, former student Sarah McHenry might still be alive.
Suspecting foul play, Constable Leo Mulligan plays on Gilda's guilt and persuades her to participate in a séance facilitated by one of Canada's best-known psychics. Six former students also agree to participate. At first cooperative and willing, their camaraderie is short-lived as old grudges and rivalries emerge. The séance is a bust.
Determined to solve Sarah's murder, Gilda launches her own investigation and uncovers shocking revelations that could put several lives—including her own—in danger. Can Gilda and the psychic solve this case before the killer strikes again?
In 2008, Joanne Guidoccio took advantage of early retirement and decided to launch a second career that would tap into her creative side and utilize her well-honed organizational skills. Slowly, a writing practice emerged. Her articles and book reviews have been published in newspapers, magazines, and online. When she tried her hand at fiction, she made reinvention a recurring theme in her novels and short stories. A member of Crime Writers of Canada, Sisters in Crime, and Romance Writers of America, Joanne writes cozy mysteries, paranormal romance, and inspirational literature from her home base of Guelph, Ontario.
Where to find Joanne…
Website: http://joanneguidoccio.com/
Twitter: https://twitter.com/joanneguidoccio
Facebook: https://www.facebook.com/authorjoanneguidoccio
LinkedIn: https://www.linkedin.com/in/joanneguidoccio
Pinterest: http://pinterest.com/jguidoccio/
Goodreads: https://www.goodreads.com/author/show/7277706.Joanne_Guidoccio
When did you know that you wanted to be an author? What things, if any, influenced that decision?
While sitting in English class (circa 1973), I dreamed of writing the great Canadian novel. I had always enjoyed reading and, in high school, realized that I also had a flair for writing. My parents and teachers praised my work, but made it clear that I needed to be practical about the future. I followed the conventional advice of the times and pursued a career in teaching, but in my heart of hearts, I knew that someday I would resurrect that writing dream. In 2008, I took advantage of early retirement and devoted my second act to writing.
With so many cozies being written today, what makes your books stand out from the crowd?
During my cancer journey, I devoured two to three cozies each week. Partway through chemotherapy, I started to imagine writing my own cozy, one based in Northern Ontario with a cast of Italian/Canadian characters.  While I don't have actual statistics, I suspect that over 60 percent of all cozies are based in the United States and the United Kingdom. I wanted to share another perspective with cozy readers.
Do you work from an outline or plot or do you just see where the characters take you?
I'm a linear pantser. I like to start with a character sketch of the protagonist and a rough draft of the storyline. While the first three chapters and the ending remain constant, there are several plot changes along the way. And I let the characters misbehave.
Do you read your reviews? Do you respond to them, good or bad? Do you do anything special to get those reviews?
I read all my reviews at least once. On "blue" days, I reread the excellent reviews. While reading the less-than-stellar reviews, I look for common themes. For example, several readers commented on the number of characters introduced in the first chapter of A Season for Killing Blondes. I kept that comment in mind while writing Too Many Women in the Room and A Different Kind of Reunion.
What advice would you give to your younger self?
Write each day and save your journals. Whenever you wake up with a storyline or start contemplating "What If" scenarios, jot them down. You will probably not have time to fully develop these storylines during your busy teaching career, but the day will come when you can devote yourself fully to making your writing dream a reality. Having a bank of ideas will also come in handy during prolonged writer's blocks.
Do you think that the cover plays an important part in someone buying your book(s)?  Who designs your book covers?
I'm blessed to have a wonderful publisher (The Wild Rose Press) and a talented cover artist (Kim Mendoza). Each book cover of the Gilda Greco Mystery Series has generated many compliments. While the cover is not the main reason for buying the book, it does attract an initial "Let me a take a look."
Please give us an insight into your main characters. What do you think makes them special?
Gilda Geco, the protagonist of the series, is 70 percent of me. As to how I came up with that particular number, let's just say my well-honed left brain did all the work. Our similarities…Italian Canadian, born and raised in Sudbury, relocated to Southern Ontario, mathematics teachers, career development practitioners, non-foodies, yoga enthusiasts. One major difference – Gilda won a $19 million lottery. I'm still hoping!
Regarding the other characters…Having lived and taught in different cities throughout the province of Ontario, I felt free to "borrow" characteristics from former colleagues and students to create composite characters. Thankfully, no one has recognized himself or herself.
What have you learned about yourself since becoming an author?
Having taught in very structured workplaces for over three decades, I was surprised to see how easily I adapted to a creative career. I was able to transfer several skills; in particular, organization and time management to my writing practice.
Do you write full-time or part-time?
I write part-time.
What do your plans for future projects include?
On the back burner, I have four books in different stages of completion, and ideas are percolating for at least three more. My goal – To release one book each year. For how long? As long as I continue to be inspired.
What do you think the hardest part of writing is? What is the easiest?
At some point in the manuscript, usually around Page 80, I encounter the murky middle, that nebulous place where I find it difficult to continue or sustain the tension of the novel. In short, I'm lost with no clear trail or direction in sight.
In the early days of my writing career, I struggled to regain my motivation, wondering if I should abandon the novel. Thankfully, I have discovered several strategies that have lifted me out of the abyss.
I look forward to writing the first chapter and giving life to the characters. That initial spark of an idea may percolate for several days (sometimes weeks), but the real thrill occurs when I sit at my computer and start writing.
What type of books do you like to read? Who are some of your favorite authors?
I have eclectic tastes and love to curl up with women's fiction, historical fiction, cozy mysteries, memoirs, psychological thrillers, and self-help books. I enjoy reading Louise Penny, Ann Patchett, Maeve Binchy, Julia Cameron, Joanna Trollope, Anna Quindlen, and Adriana Trigiani. I've just finished reading and highly recommend Tear Me Apart by J. T. Ellison.
What is the one thing you would like your readers to know about you?
I often find myself reaching for the teacher hat. I like to share what I've learned on my writing journey: the triumphs, challenges, and disappointments. On my blog, I have featured spotlights and reinvention stories of 100+ authors. I am particularly proud of my ability to embrace Twitter and devote many of my tweets to promoting authors and other creatives.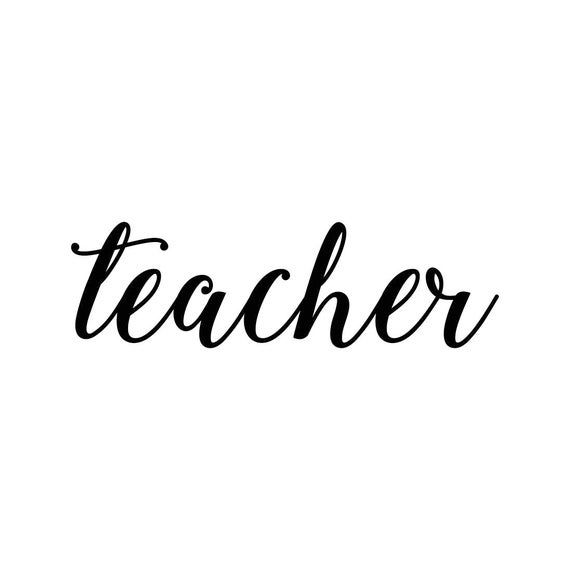 Do you have anything specific you would like to say to your readers?
Readers, Thank you for your encouragement and support over the past ten years. I appreciate your reviews, blog comments, likes and follows on social media, and congratulatory emails and phone calls. You have been wonderful companions on my writing journey.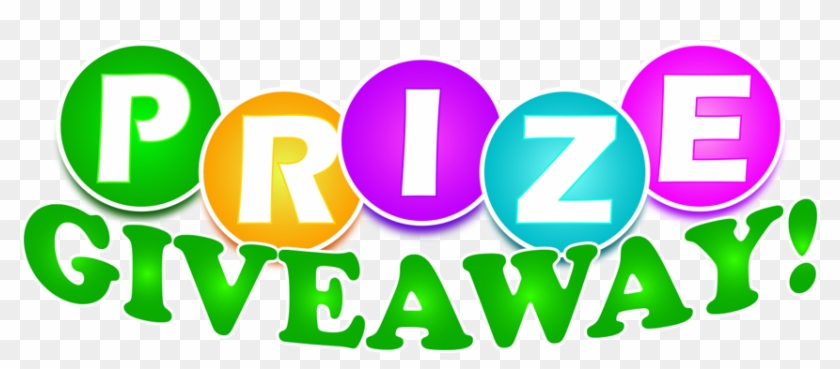 To enter the Rafflecopter Giveaway, click on the link below:
http://www.rafflecopter.com/rafl/display/02887792785/?widget_template=56d5f80dbc544fb30fda66f0
TOUR PARTICIPANTS
October 30 – 3 Partners in Shopping, Nana, Mommy, & Sissy, Too! – SPOTLIGHT
October 29 – The Pulp and Mystery Shelf – AUTHOR INTERVIEW
October 29 – Babs Book Bistro – SPOTLIGHT
October 31 – A Holland Reads – CHARACTER GUEST POST
November 1 – Mallory Heart's Cozies – REVIEW, CHARACTER GUEST POST
November 1 – My Reading Journeys – SPOTLIGHT
November 2 – Readeropolis – AUTHOR INTERVIEW
November 2 – Moonlight Rendezvous – REVIEW
November 2 – Rosepoint Publishing – SPOTLIGHT
November 3 – Brooke Blogs – GUEST POST
November 3 – Varietats – REVIEW  
November 4 – StoreyBook Reviews – SPOTLIGHT
November 5 – Island Confidential – GUEST POST
November 5 – A Chick Who Reads – REVIEW
November 6 – Jane Reads – GUEST POST
November 7 – MJB Reviewers – AUTHOR INTERVIEW
November 8 – Laura's Interests – CHARACTER INTERVIEW
November 8 – Escape With Dollycas Into A Good Book – REVIEW
November 9 – A Blue Million Books – AUTHOR INTERVIEW
November 10 – Celticlady's Reviews – SPOTLIGHT
November 11 – Cozy Up With Kathy – AUTHOR INTERVIEW
November 11 – Christa Reads and Writes – REVIEW