I'm so excited to be a stop on the blog tour for author Annette Dashofy and her new release Cry Wolf.   This is the seventh book in her Zoe Chambers Mysteries Series.  I have read this book and all of the books in this series and I thought they were great.  This is one of my favorite all-time series.
Cry Wolf (Zoe Chambers Mystery)

Cozy Mystery
7th in Series
Henery Press (September 18, 2018)
Hardcover: 276 pages
ISBN-10: 1635113954
ISBN-13: 978-1635113952
Paperback: 276 pages
ISBN-10: 163511392X
ISBN-13: 978-1635113921
Digital ASIN: B07DXBSPF8

Purchase Links 
Rural Pennsylvania's Vance Township Police Chief Pete Adams is down an officer and has been dealing with extra shifts as well as a pair of bickering neighbors, one of whom owns a machete and isn't afraid to use it.

Golden Oaks Assisted Living is outside Pete's jurisdiction, but a murder in the facility his Alzheimer's-afflicted father calls home makes the case personal.

Paramedic and Deputy Coroner Zoe Chambers has been itching for an opportunity to take the lead in a death investigation. She gets her chance when her boss is hospitalized and not only assigns her to the Golden Oaks homicide but puts her in charge of the county coroner's office.

As if she doesn't have enough to handle, a long-lost, over-protective, older half-brother walks into her life threatening to drive a wedge between her and the man she loves.

A second dead body leads them to realize the case may have dark ties to a distant past…and if Zoe doesn't untangle the web of lies, Pete will be the one to pay the ultimate price.
This is one of my all time favorite series to read.  It has everything that I look for in a cozy: engaging characters, an intriguing setting and top notch mysteries.
The characters are well developed and well rounded and they have grown so much from the first book.  Zoe, Pete and Harry are some of my favorite characters ever. They seem very realistic to me and they care about each so much.  They all have their problems and they are not perfect, but they work through everything and they always love each other. Harry reminds me of my dad at times so that makes it extra special.  And we even get to meet Zoe's half brother, which open up a whole other side of Zoe
The writing style flows smoothly and defines the characters very clearly by their actions and words. The author is very talented in her descriptive writing and through much of the book I felt like I was right there in Vance Township, watching all of the action taking place.  I felt like I was riding along with the paramedics and visiting the Assisted Living facility, meeting the residents.
The mystery is well plotted and nicely paced.   There were numerous clues to sift through and enough suspects to consider and the mystery was not easily solved., which is fine with me.  The ending has a little bit of surprise, which we may find out more about in future books.
I would highly recommend this book, and series, to anyone who enjoys a well crafted cozy mystery.  I think you need to put this on your Must-Be-Read list!
I voluntarily reviewed an ARC of this book provided by the publisher, Henery Press, and Edelweiss, which I greatly appreciate.
Annette Dashofy is the USA Today best-selling author of the Zoe Chambers mystery series about a paramedic and deputy coroner in rural Pennsylvania's tight-knit Vance Township. CIRCLE OF INFLUENCE
 was a finalist for the Agatha Award for Best First Novel of 2014 and BRIDGES BURNED
was nominated for the 2015 Agatha for Best Contemporary Novel.
Author Links
Website– www.annettedashofy.com
Blog– http://annettedashofy.blogspot.com/ 
Facebook– https://www.facebook.com/annette.dashofy
Twitter– @Annette_Dashofy 
When did you know that you wanted to be an author? 
On some level, I always knew. Some of my earliest memories involve writing stories. I thought it was something everyone did. I was named Most Likely to Write the All-American Novel in my high school yearbook! But I didn't make the conscious decision to write for publication until 2003 or 2004.
What things, if any, influenced that decision?
It's sounds corny, but I had a dream that felt like a scene in a movie or a book, and I decided on a whim to see what happened if I fleshed it out. The result was a completed—and dreadful—novel that will never see the light of day. But it sparked my passion for writing fiction again.
With so many cozies being written today, what makes your books stand out from the crowd?
A couple of things. First, my main character, Zoe Chambers is a paramedic. I don't know of any other "cozies" that feature that profession. Secondly, mine are more traditional than true cozies. Catriona McPherson recently dubbed them "Grit with Heart." I like that!
Do you work from an outline or plot or do you just see where the characters take you?
I definitely outline! I tried pantsing (writing by the seat of my pants) once and it was a mess! I spent more time revising to make everything work than I did drafting the thing. However, my outline isn't tremendously detailed, allowing the characters to lure me into areas I hadn't planned.
Do you read your reviews?
I read the first few when a new book is released. I guess I need the validation that my readers are happy with it. But eventually there will be a one-star that sends me into a funk, so I've learned to stop reading them at some point. I can have dozens of five-star reviews, but that one one-star is the one that hangs over me!
Do you respond to them, good or bad?
Definitely not the bad ones! Everyone has their opinion and that's okay. I'm not going to change it by commenting on it. I've recently been told by an industry professional that we shouldn't respond to good ones either. But I do try to thank those early reviewers who post such lovely things!
Do you do anything special to get those reviews?
Blog tours, like this one, have long been a staple for early reviews. With Cry Wolf, for the first time, I put together a "review crew" on my Zoe Chambers Mysteries and Friends fan page. I asked for volunteers once the book came out on Edelweiss and gave them access to an early read.
What advice would you give to your younger self?
Don't listen to the inner voices that play on your self-doubt and insecurities. I wish I'd developed the thick skin necessary to persevere in this business about 10 or 20 years sooner!
Do you think that the cover plays an important part in someone buying your book(s)?
Absolutely! 
 Who designs your book covers?
My publisher, Henery Press has a graphic artist on staff (Stephanie Savage) who does mine.
Please give us an insight into your main characters.  What do you think makes them special?
Zoe has a big heart and a caregiver's soul. Her biggest flaw is she too often follows her heart, but it's also her biggest strength. Pete Adams (Chief of Police) is more of a black-and-white thinker but has a notoriously accurate "gut" where people are concerned. He's a protector by nature. They've both had their share of hurt in their lives, which is why it's taken so long for their relationship to find solid ground.
What have you learned about yourselves since becoming an author?
I can stand up in front of a room of strangers and talk without being overcome by nerves! Also, I've learned that I love research.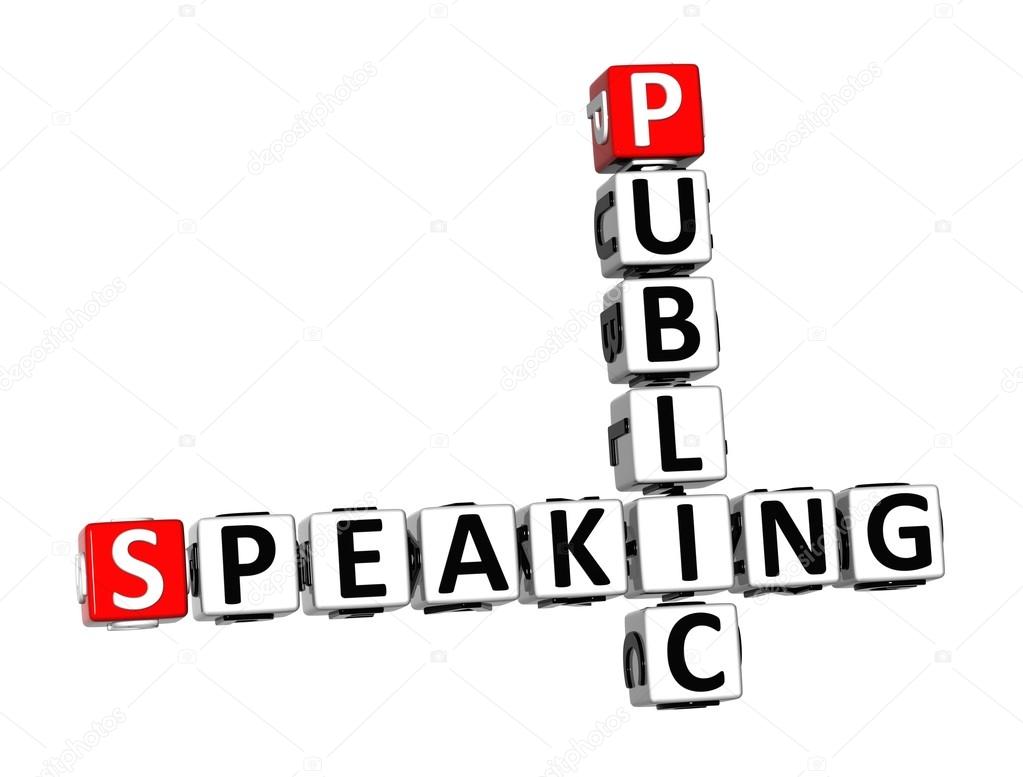 Do you write full-time or part-time?
Full-time.
What do your plans for future projects include?
The 8th Zoe Chambers Mystery, Fair Game, comes out next May, and I have at least two more in the series on my current contract. I'm also toying with an idea for a new series with new characters who are starting to speak to me. That's all I'm ready to say about it yet.
What do you think the hardest part of writing is?
Shutting off other demands of the publishing business and of my life and just doing it.
What is the easiest?
Once I focus on the story instead of the other "stuff," simply letting the characters tell me their tales is the easiest and most fun part of the job.
What type of books do you like to read?  Who are some of your favorite authors?
I love traditional mysteries with interesting and unique characters and a strong setting. Two of my favorite authors are Craig Johnson, who writes the Walt Longmire Mysteries set in Wyoming, and Julia Spencer-Fleming, who writes the Clare Fergusson/Russ Van Alstyne novels set in upstate New York.
What is the one thing you would like your readers to know about you?
I love meeting and interacting with my readers!
Do you have anything specific you would like to say to your readers?
I'm writing as fast as I can!
How can readers discover more about you and your work?
    Website: http://www.annettedashofy.com/
    Blog: I belong to the group blog: https://writerswhokill.blogspot.com/
    Facebook: https://www.facebook.com/annette.dashofy/
    Twitter: https://twitter.com/Annette_Dashofy  
     Pinterest; https://www.pinterest.com/AnnetteDashofy/
     Amazon Author Page: amazon.com/author/annette.dashofy
     Goodreads: https://www.goodreads.com/annettedashofy
     BookBub: https://www.bookbub.com/profile/annette-dashofy
To enter the Rafflecopter Giveaway, click on the link below:
http://www.rafflecopter.com/rafl/display/02887792795/?widget_template=56d5f80dbc544fb30fda66f0
TOUR PARTICIPANTS
November 7 – Here's How It Happened – SPOTLIGHT
November 7 – fundinmental – SPOTLIGHT
November 7 – My Reading Journeys – REVIEW
November 7 – The Book's the Thing – REVIEW
November 8 – Babs Book Bistro – SPOTLIGHT
November 8 – Mysteries with Character – CHARACTER GUEST POST
November 8 – The Power of Words – REVIEW
November 9 – FUONLYKNEW – SPOTLIGHT
November 9 – MJB Reviewers – REVIEW, AUTHOR INTERVIEW
November 9 – The Montana Bookaholic – REVIEW
November 10 – Laura's Interests – REVIEW
November 10 – Community Bookstop – REVIEW
November 10 – Island Confidential – SPOTLIGHT
November 11 – Books a Plenty Book Reviews – GUEST POST
November 11 – A Wytch's Book Review Blog – CHARACTER INTERVIEW
November 11 – Lisa Ks Book Reviews – REVIEW
November 12 – Mallory Heart's Cozies – REVIEW
November 12 – Jane Reads – GUEST POST
November 12 – Ruff Drafts – SPOTLIGHT
November 13 – Escape With Dollycas Into A Good Book – REVIEW
November 13 – Cozy Up With Kathy – CHARACTER GUEST POST
November 13 – A Chick Who Reads – REVIEW