I'm so excited to be a stop on the blog tour for author Teresa Trent and her new book Oh Holy Fright.  This is the eighth book in her Pecan Bayou Mystery Series.
Oh Holy Fright (Pecan Bayou Mystery)
Cozy Mystery
8th in Series
Self Published (October 31, 2018)
Number of Pages: 251
It's Christmas in Pecan Bayou, Texas. Join Betsy (aka The Happy Hinter) for a good old small-town Christmas complete with Christmas carols, over the top light displays, delicious food, loving friends and…a Christmas Creeper. One of the residents of Pecan Bayou has a secret and you'd better lock the door because that isn't Santa out there or even a stray elf. Enjoy spending Christmas with the town and family you've come to know in the Pecan Bayou Series
.
Recipes and helpful hints included!
Teresa Trent writes humorous cozy mysteries that take place in the small towns of Texas. Her Pecan Bayou series features Betsy, the town's helpful hints columnist who seems to spend a lot of time getting out blood stains.   Teresa's Piney Woods Series with Camel Press takes place in an East Texas hotel and features Nora, a redhead with an eye for crime.
Teresa loves to feature other cozy authors and cozy giveaways on her blog.   Join over a thousand people who follow her at teresatrent.blog.
Click here to sign up for her mailing list to find out about new releases,
giveaways and visiting authors!
Author Links
TWITTER:   https://twitter.com/ttrent_cozymys
BLOG:   https://teresatrent.blog/
WEBSITE:   http://teresatrent.com
GOODREADS:  https://www.goodreads.com/author/show/5219581.Teresa_Trent
FACEBOOK:   https://www.facebook.com/teresatrentmysterywriter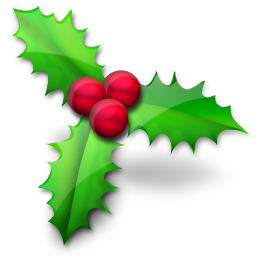 When did you know that you wanted to be an author? What things if any, influence that decision? With so many cozies being written today, what makes your book stand out from the crowd?
I started out as a teacher and found that I enjoyed teaching the writing process. I also loved teaching literature which I guess was my way of preparing to be a writer. I always fantasized about what I thought the life of a writer would be after watching John-Boy Walton, and Jessica Fletcher. Of course, there was a little more to it, but I still love writing.
There are many cozies on the market today, so I do a couple of things to make my books rememberable. I like to make my characters very human and the kind of people we all have around us.  I have a character with a disability because I didn't see Down syndrome people in mystery fiction and because there are some wonderful qualities I wanted to share in a character.
Do you work from an outline or plot or do you just see where the characters take you?
I am an obsessive outliner. Before I write a book, I usually have every scene outlined as well as research, character sketches, setting photographs. I usually go through this part of the writing for two weeks to a month. Then when I'm ready to sit down, I minimize those awful moments where I say…what next? The outline is never perfect, but it keeps me on track.
Do you read your reviews? Do you respond to them, good or bad? Do you do anything special to get those reviews?
True confession: I make it a habit to not read a lot of my reviews. I'm always delighted to find a good one and sad to find a bad one.   
For reviews, I go on blog tours like this one, but mostly rely on readers.
What advice would you give to your younger self?
I would tell my younger self I had a lot to learn about writing, sticking to it, and the world of publishing. Many people think that writing a book is simple and I was no different.  My husband told me once I'm always inventing the next better way to write a book and he's right! I still learn something every time I start a new one. So younger self, keep writing, don't get discouraged and yes, editors are worth every penny.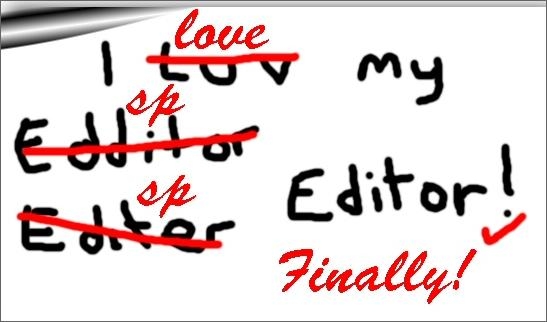 Do you think that the cover plays an important part in someone buying your books? Who designs your book covers?
I think the cover is extremely important. I base this on my own buying habits. I also think that authors need to be aware of what covers look like in their market. My book covers have been designed by various people including myself. My cover for Oh Holy Fright came from Beetiful Designs.
Please give us an insight into your main characters. What do you think makes them special?
Betsy Livingston Fitzpatrick is my main character and I've always loved her not for her great successes but the way that she meets failure. She makes her living as a helpful hints columnist and that attention to finding remedies and "hacks" makes her a perfect candidate to think outside the box. She is a loving mother and wife but isn't above getting frustrated with her family.
What have you learned about yourself since becoming an author?
There are way too many people in my head who are not actually real. Also, I am overwhelmed by the kindness of readers, my community and my family who have supported and encouraged me.
Do you write full-time or part-time? What do your plans for future projects include?
I write around the time I spend with my adult son with Down syndrome. My plans for the future will include more Pecan Bayou books and I have another Piney Woods Book, A Sneeze to Die For coming out in January 2019 with Camel Press.  I am also working on my first historical cozy mystery set in 1962.
What do you think the hardest part of writing is? What is the easiest?
Editing can be difficult because you have to go through your book over and over again. Think about when you've gone through something you've written like a letter and fixed the grammar, missing words, some of the content…now multiply that by fifty to sixty thousand words.
The easiest part for me has always been writing the first draft.  Everything is fresh, and my little world-creating brain goes to my happy place.
What type of books do you like to read? Who are your some of your favorite authors?
I read cozy mysteries, but also enjoy traditional mysteries, thrillers, literary fiction, Christian fiction and even some sci-fi. My favorite author is Fannie Flagg. I love her characters.
What is one thing you would like your readers to know about you?
Not only do I write mysteries, but I love to feature other mystery authors on my blog. I run a feature called Cozy Prizes Friday for my blog readers so that they can find out about all the new cozies and the giveaways.  You can sign up for my newsletter at…. Or just visit my blog at https://teresatrent.blog
Do you have anything specific you would like to say to your readers?
I hope you take advantage of my BLACK FRIDAY FREE DOWNLOAD OF OH HOLY FRIGHT. The book will be free until next Tuesday.
How can readers discover more about you and your work?
Website- https://teresatrent.com
Blog – https://teresatrent.blog
Facebook – https://www.facebook.com/teresatrentmysterywriter/
Twitter – https://twitter.com/ttrent_cozymys
Pinterest – https://www.pinterest.com/teresa_trent/pecan-bayou-cozy-mystery-series/
Amazon author page – amazon.com/author/teresatrent
Goodreads – https://www.goodreads.com/author/show/5219581.Teresa_Trent
To enter the Rafflecopter Giveaway, click on the link below:
http://www.rafflecopter.com/rafl/display/02887792805/?widget_template=56d5f80dbc544fb30fda66f0
TOUR PARTICIPANTS
November 23 – Babs Book Bistro – SPOTLIGHT
November 23 – Varietats – SPOTLIGHT
November 23 – Books Direct – GUEST POST
November 23 – FUONLYKNEW – SPOTLIGHT
November 23 – Carla Loves to Read – REVIEW
November 24 – Celticlady's Reviews – SPOTLIGHT
November 24 – MJB Reviewers – AUTHOR INTERVIEW
November 24 – Mythical Books – SPOTLIGHT
November 24 – Laura's Interests – REVIEW
November 24 – Mysteries with Character – SPOTLIGHT
November 25 – I'm All About Books – SPOTLIGHT  
November 25 – 3 Partners in Shopping, Nana, Mommy, & Sissy, Too! – SPOTLIGHT
November 25 – Books a Plenty Book Reviews – CHARACTER GUEST POST
November 25 – Paranormal and Romantic Suspense Reviews – SPOTLIGHT
November 25 – Bibliophile Reviews – REVIEW  
November 26 – Mallory Heart's Cozies – REVIEW
November 26 – Brooke Blogs – SPOTLIGHT
November 26 – Devilishly Delicious Book Reviews – SPOTLIGHT
November 26 – Escape With Dollycas Into A Good Book – AUTHOR INTERVIEW
November 27 – Melina's Book Blog – REVIEW
November 27 – Readeropolis – SPOTLIGHT
November 27 – StoreyBook Reviews – SPOTLIGHT
November 27 – Reading Is My SuperPower – SPOTLIGHT