I'm so excited to be a stop on the blog tour for author Bethany Blake and her new release A Midwinter's Tail.   This is the fourth book in her A Lucky's Paws Petsitting Mystery Series.  I read all the books in this series and I loved them all.
A Midwinter's Tail (Lucky Paws Petsitting Mystery)

Cozy Mystery
4th in Series
Kensington (November 27, 2018)
Mass Market Paperback: 304 pages
ISBN-10: 1496717333
ISBN-13: 978-1496717337
Digital ASIN: B07B7C8XQY

Purchase Links
Amazon  B&N  Kobo    Google Play   IndieBound   BookBub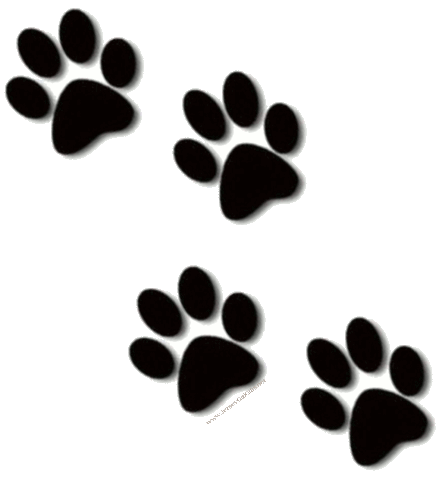 To bark or not to bark . . .
Professional pet sitter Daphne Templeton loves the holidays in Sylvan Creek, Pennsylvania. And nothing gets her into the spirit more than the town's annual Bark the Halls Ball. The whole community will be there to wag their tails, especially this year's special guest—Celeste "CeeCee" French, founder of a national chain of pet care franchises, who's returning home to announce plans for a bright new flagship store.
But not everyone's celebrating CeeCee's homecoming. Daphne's friend Moxie Bloom, owner of Spa and Paw, a unique salon for people and their pets, has plenty to growl about. So when CeeCee is found face down under Sylvan Creek's town Christmas tree, stabbed with a distinctive pair of professional-grade pet shears, suspicion lands squarely on Moxie. Despite Daphne's promises to Detective Jonathan Black, she quickly reprises her role as amateur sleuth. Ably assisted by her basset hound sidekick, Socrates, she must hurry to prove her friend's innocence before a killer barks again . . .
Includes recipes for homemade pet treats!
This is such a great book (and series).  The characters are well rounded and well developed.  I really enjoy Moxie, she is quirky and adorable. I like the friendship that exists between her and Daphne.  Her mother irritates me, she is not a very loving person, which I am sure was the author's intention. Things are moving along well with Detective Black, they are getting much closer.  They do not irritate each other as much, which I take as a good sign. The animals are so great in this book and add so much to the story. With their distinct personalities and their funny antics, they had me laughing out loud.  And I love the way Daphne is always talking to them and asking their opinions.
The writing style flows smoothly and the book is an easy read.  With the author's descriptions, Sylvan Creek, Pennsylvania, came to life in my mind and it is a place that I would like to visit.  The mystery was carried on well throughout the entire book and it was not easy to solve. There were enough red herrings thrown in, which made me second guess myself a few times before the killer reveal.
If I could, I would give this book more than 5 stars, I thought it was that good.  I would highly recommend this book, and series, to anyone who enjoys a well crafted cozy mystery.  Read the whole series, you will be happy that you did.
I voluntarily reviewed an ARC of this book provided by the publisher, Kensington Books, and NetGalley, which I greatly appreciate.
Bethany Blake lives in a small, quaint town in Pennsylvania with her husband and three daughters. When she's not writing or riding horses, she's wrangling a menagerie of furry family members that includes a nervous pit bull, a fearsome feline, a blind goldfish, and an attack cardinal named Robert. Like Daphne Templeton, the heroine of her Lucky Paws Mysteries, Bethany holds a Ph.D. and operates a pet sitting business called Barkley's Premium Pet Care.
Author Links 
When did you know that you wanted to be an author?  What things, if any, influenced that decision?
I've been a professional writer since graduating college, working mainly as a journalist and in public relations. I always dreamed of writing a novel, though. So I set the goal of having a book published by my 40th birthday. I was a little late, but it was close!
With so many cozies being written today, what makes your books stand out from the crowd?
I believe my books include more humor and more romance than most cozies. I love a good love story, along with the mystery!
Do you work from an outline or plot or do you just see where the characters take you?
Once I get started, the characters drive the plot. I can't seem to work from an outline. I like to let twists develop.
Do you read your reviews?  Do you respond to them, good or bad?  Do you do anything special to get those reviews?
No, I don't read reviews. I used to do that when I wrote YA novels (under the name Beth Fantaskey). Reviews either build you up too much, hurt your self-esteem – or, worst of all, start to control what you write. That said, I am so grateful to anyone who reviews my books for others. I always read reviews of other people's works to decide what to read.
What advice would you give to your younger self?
Relax. This whole writing thing is supposed to be fun!
Do you think that the cover plays an important part in someone buying your book(s)?   Who designs your book covers?
Oh, goodness… I forget the author's name, but she is wonderful! I don't know how much covers drive sales, but I love the ones Kensington develops for me. We have a lot of fun deciding which elements to put in there. Oh – and if you look carefully at the cover of my first book, Death by Chocolate Lab, the tiny books all have real titles. I didn't even notice that until my sharp-eyed daughter pointed it out. I love that attention to detail!
Please give us an insight into your main characters.  What do you think makes them special?
None of my characters is perfect, which is the case with some cozies. But my amateur sleuth, Daphne Templeton, is a pet sitter who never used her Ph.D. in philosophy. She's a klutz whose curly hair is always getting out of control, and she buys her clothes at a flea market. I also take pains to make the pets in my books come to life with fully rounded personalities. They don't talk, but they are fully integrated into the stories.
What have you learned about yourselves since becoming an author?
I think I've learned to trust my imagination. I didn't think I'd ever figure out how to tell one story, let alone fill a bunch of novels.
Do you write full-time or part-time?
Right now, I'm a part-time author. I also work for two universities, as a writer and instructor.
What do your plans for future projects include?
Along with finishing up my next Lucky Paws Petsitting Mystery, Something Borrowed, Something Mewed, I'm at work on a new novel called A Brushstroke With Death. It's about an artist who runs a business called the Owl & Crescent Art Barn, and who has a special ability to "read" other people's paintings.
What do you think the hardest part of writing is?  What is the easiest?
The hardest part is getting started. The easiest part is hanging out with the characters, who become like friends.
What type of books do you like to read?  Who are some of your favorite authors?
I like to read cozies and classic novels. Some of my favorite authors are Martha Grimes, Dickens and Austen.
What is the one thing you would like your readers to know about you?
I very much appreciate everyone who reads my books. I am the world's most grateful author!
Do you have anything specific you would like to say to your readers?
I hope my novels give you a fun escape into a cozy world, filled with good friends, pets, delectable foods, fireplaces and snow in the winter and sunshine and flowers in the summer – plus a dash of romance and murder. And thank you so much for reading!

How can readers discover more about you and your work?
    Website: https://bethanyblakeauthor.com
    Facebook: https://www.facebook.com/bethanyblakewriter
    Twitter:   https://twitter.com/bethanyblakeau1
    Amazon Author Page: https://www.amazon.com/Bethany-Blake/e/B01MS3Z7KV/ref=ntt_dp_epwbk_0
    Goodreads: https://www.goodreads.com/bethanyblake
To  enter the Rafflecopter Giveaway, click on the list below:
http://www.rafflecopter.com/rafl/display/02887792808/?
The prize for the Rafflecopter Giveaway is (1) Set of the Lucky Paws Petsitting Mysteries and some swag! U.S. ONLY
In addition to the tour giveaway, Bethany Blake is offering a print copy of A Midwinter's Tail to someone who stops by my blog.   To be eligible, leave a comment on my blog.  Be sure to include your email so I can notify the winner,
***************BE SURE TO LEAVE YOUR EMAIL***************
Prize 1 print copy of A Midwinter's Tail – U.S. Only
TOUR PARTICIPANTS
November 26 – Island Confidential – SPOTLIGHT
November 26 – Reading Is My SuperPower – REVIEW, GIVEAWAY
November 26 – A Wytch's Book Review Blog – CHARACTER INTERVIEW
November 27 – Here's How It Happened – CHARACTER GUEST POST
November 27 – Brooke Blogs – SPOTLIGHT, GIVEAWAY
November 27 – Cozy Up With Kathy – GUEST POST
November 28 – A Blue Million Books – AUTHOR INTERVIEW
November 28 – The Power of Words – REVIEW, GIVEAWAY
November 29 – Laura's Interests – REVIEW
November 29 – Mystery Thrillers and Romantic Suspense Reviews – SPOTLIGHT
November 29 – View from the Birdhouse – REVIEW
November 30 – StoreyBook Reviews – GUEST POST
November 30 – Babs Book Bistro – SPOTLIGHT, RECIPE, GIVEAWAY
November 30 – MJB Reviewers – REVIEW, AUTHOR INTERVIEW, GIVEAWAY
December 1 – My Devotional Thoughts – REVIEW
December 1 – Books a Plenty Book Reviews – REVIEW
December 2 – Rosepoint Publishing – REVIEW
December 2 – Readeropolis – SPOTLIGHT, RECIPE
December 3 – Carla Loves to Read  – REVIEW
December 3 – A Holland Reads – CHARACTER GUEST POST
December 4 – I'm All About Books – SPOTLIGHT
December 4 – The Cozy Pages – REVIEW
December 4 – The Pulp and Mystery Shelf – GUEST POST
December 4 – Mysteries with Character – AUTHOR INTERVIEW
December 5 – Melina' Book Blog – REVIEW
December 5 – My Reading Journeys – REVIEW, CHARACTER GUEST POST
December 5 – Sneaky the Library Cat's Blog – CHARACTER INTERVIEW