I'm so excited to be a stop on the blog tour for author Kate Dyer-Seeley and her new book Violet Tendencies.  This is the second book in her A Rose City Mystery Series.
Violet Tendencies (A Rose City Mystery)

Cozy Mystery
2nd in Series
Kensington (November 27, 2018)
Mass Market Paperback: 304 pages
ISBN-10: 1496705157
ISBN-13: 978-1496705150
Digital ASIN: B07B73XJJG

Purchase Links
Amazon     B&N     Kobo     Google Play      IndieBound
Who could object to a flower festival?
Britta Johnston and her aunt Elin are delighted that their Portland floral boutique is part of the city's Rose Festival, which draws thousands to the Pacific Northwest for dragon boat races, fireworks, and other attractions—capped off by a big parade. They're building a float that's sure to rock the judge's boat . . . until a gang of angry protestors shows up. The group, who call themselves Dark Fusion, are decidedly not into flower power, and they want to take down the system . . . including the upcoming extravaganza.
Then their leader is strangled with a garland of violets—and Britta finds the body. With tensions running high and so much at stake, there are plenty of suspects, from the Grand Marshal to a longtime volunteer to a former Rose Queen. But before Britta and Elin can stem the violence, the case is going to get even more explosive . . .
Kate Dyer-Seeley aka Ellie Alexander writes multiple mystery series, all with a Pacific Northwest touch. She lives in the PNW with her husband and son, where you can find her hitting the trail, at an artisan coffee shop, or at her favorite pub. Better yet—at all three.
Author Links
Facebook Twitter  Instagram GoodReads
When did you know that you wanted to be an author?  What things, if any, influenced that decision?
I knew I wanted to be an author at a very young age. Reading was a huge part of my childhood. My dad was an English teacher and a Shakespeare scholar, so he introduced me to the classics. My mom was an avid mystery reader and got me started on Nancy Drew, Trixie Belden, and Agatha Christie. It was a good balance.
With so many cozies being written today, what makes your books stand out from the crowd?
One of the things that I think makes my books different is that they're all set in the Pacific Northwest. I've lived in the Pacific Northwest for my entire life, and I love getting to showcase the stunning landscapes that surround me. I want the Pacific Northwest to feel like another character in the books. My hope is that readers will get to feel like they've travel to this corner of the world in the pages of my books.
Do you work from an outline or plot or do you just see where the characters take you?
A bit of both. I always start with an outline which includes the victim, the killer, and the cast of suspects. I think the gift of mysteries is that readers get to piece together the clues. Starting with an outline helps ensure that there are plenty of red herrings embedded in the mystery, but I also give myself permission to see where the characters take me as I write. There have been many times when I've started a first draft knowing exactly who the killer was, only to get halfway through the manuscript and realize there was a much better suspect on the loose.
Do you read your reviews?  Do you respond to them, good or bad?  Do you do anything special to get those reviews?
I read trade reviews. I typically don't read individual reviews and I never respond to good or bad reviews. In part because I'm usually writing and don't have time, but also because those reviews aren't for me. They're for readers. Once I finish a book and send it out in the world it isn't mine anymore—it belongs to the readers.
What advice would you give to your younger self?
Don't worry so much! Really, don't worry. Everything always works out—even the challenges lead to great discovery if we let them.
Do you think that the cover plays an important part in someone buying your book(s)?   Who designs your book covers?
Absolutely. I know the saying is "don't judge a book by its cover" but everyone does—myself included. The design team at Kensington Publishing (my publisher) designs all of my covers.
Please give us an insight into your main characters.  What do you think makes them special?
Britta Johnston is a floral artist. She sees the world differently, through the lens of beautiful blooms. I think her ability to create art from nature makes her fascinating. That, and the fact that she has a tendency to stumble upon murder.
What have you learned about yourselves since becoming an author?
I'm more grounded and at peace when I'm writing. I think when we're following our passion our creative energy expands exponentially.
Do you write full-time or part-time?
I write full-time. My daily word count goal is 2,000 words Monday through Friday.
What do your plans for future projects include?
I'm working on a number of new projects at the moment. In addition to this series, I write a Bakeshop Mystery series and a craft beer series. I'm in the process of sketching a new series as we speak.
What do you think the hardest part of writing is?  What is the easiest?
I think the hardest part for me is all of the characters vying for space in my head. The easiest is kind of the same. I've yet to run out of story ideas. Every inch of my whiteboard is a new story waiting to be born.
What type of books do you like to read?  Who are some of your favorite authors?
I read everything. Lately I've been on a historical fiction kick, but I also enjoy Sci-fi, thrillers, non-fiction. I love Willa Cather, P.D. James, and Maude Lovelace, just to name a few.
What is the one thing you would like your readers to know about you?
I'm so grateful for the opportunity to get to share my books with readers, and I try to express that any chance I get.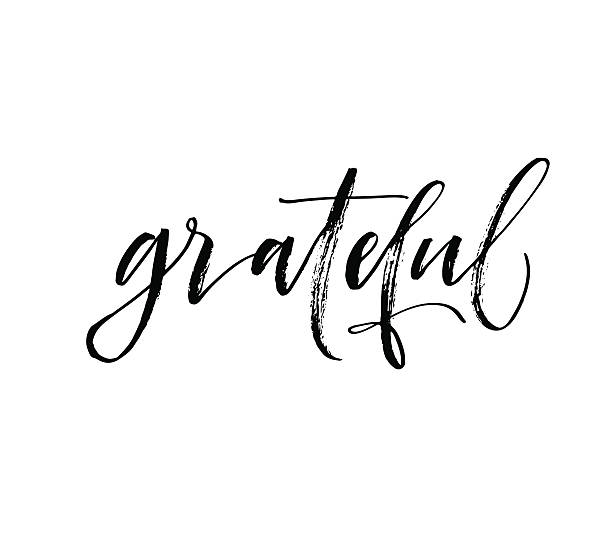 Do you have anything specific you would like to say to your readers?
Thanks so much for supporting cozies! Wishing you all happy holiday reading!
How can readers discover more about you and your work?
    Website: http://katedyerseeley.com
    Blog:
    Facebook: https://www.facebook.com/elliealexanderauthor/
    Twitter:   https://twitter.com/bakeshopmystery
     Pinterest; https://www.pinterest.com/BakeshopMystery/
     Amazon Author Page: https://www.amazon.com/Kate-Dyer-Seeley/e/B004FDB8L8/
     Goodreads: https://www.goodreads.com/katedyerseeley
To enter the Rafflecopter Giveaway, click on the link below:
http://www.rafflecopter.com/rafl/display/02887792807/?widget_template=56d5f80dbc544fb30fda66f0
The prize for the Rafflcopter Giveaway is (3) Print Copies of Violet Tendencies & Natural Thorn Killer (Rose City Mysteries) by Kate Dyer-Seeley
TOUR PARTICIPANTS
November 27 – Books a Plenty Book Reviews – REVIEW
November 27 – Island Confidential – SPOTLIGHT
November 28 – Celticlady's Reviews – SPOTLIGHT, RECIPE
November 28 – The Montana Bookaholic – CHARACTER GUEST POST
November 29 – Moonlight Rendezvous – REVIEW
November 29 – Readeropolis – AUTHOR INTERVIEW
November 30 – Cozy Up With Kathy – REVIEW
November 30 – I'm All About Books – SPOTLIGHT
December 1 – MJB Reviewers – AUTHOR INTERVIEW 
December 1 – Babs Book Bistro – SPOTLIGHT
December 2 – StoreyBook Reviews – GUEST POST
December 2 – T's Stuff – SPOTLIGHT, FLOWER TIP SHEET
December 3 – Laura's Interests – REVIEW
December 3 – Mystery Thrillers and Romantic Suspense Reviews – SPOTLIGHT
December 4 – Rosepoint Publishing – REVIEW
December 4 – Bibliophile Reviews – REVIEW, GUEST POST
December 5 – Brooke Blogs – SPOTLIGHT
December 5 – Escape With Dollycas Into A Good Book – REVIEW, AUTHOR INTERVIEW
December 6 – The Avid Reader – REVIEW
December 6 – A Wytch's Book Review Blog – CHARACTER INTERVIEW