I'm so excited to be a stop on the blog tour for author Debra H. Goldstein and her new book One Taste Too Many.  This is the first book in her A Sarah Blair Mystery Series.
One Taste Too Many (A Sarah Blair Mystery)

Cozy Mystery
1st in Series
Kensington (December 18, 2018)
Mass Market Paperback: 304 pages
ISBN-10: 1496719476
ISBN-13: 978-1496719478
Digital ASIN: B07CDCZXLP

ONE TASTE TOO MANY is a "different," slightly edgy, cozy from an author with extensive knowledge of legal procedure.
~Mallory Heart's Cozies
This one was a fun ride. A few twists that will keep you turning the pages may be a little slower to keep up.
~My Reading Journeys
What a fun engaging start to a new series!
~Cozy Up With Kathy
I kept changing who I suspected but when the real murderer is revealed, I was shocked! I did not see that one coming at all.
~Storeybook Reviews
The story was well-written and enjoyable to read.
For culinary challenged Sarah Blair, there's only one thing scarier than cooking from scratch—murder!
Married at eighteen, divorced at twenty‑eight, Sarah Blair reluctantly swaps her luxury lifestyle for a cramped studio apartment and a law firm receptionist job in the tired hometown she never left. With nothing much to show for the last decade but her feisty Siamese cat, RahRah, and some clumsy domestic skills, she's the polar opposite of her bubbly twin, Emily—an ambitious chef determined to take her culinary ambitions to the top at a local gourmet restaurant . . .
Sarah knew starting over would be messy. But things fall apart completely when her ex drops dead, seemingly poisoned by Emily's award-winning rhubarb crisp. Now, with RahRah wanted by the woman who broke up her marriage and Emily wanted by the police for murder, Sarah needs to figure out the right recipe to crack the case before time runs out. Unfortunately, for a gal whose idea of good china is floral paper plates, catching the real killer and living to tell about it could mean facing a fate worse than death—being in the kitchen!
Includes quick and easy recipes!
The characters are well developed and well rounded.  I enjoyed getting to know Sarah and Emily, twin sisters.  Sarah has not had it easy, being divorced and not having very much money.  Her sister, Emily, is a very good cook, not so much Sarah. But Sarah will help Emily any way she can, especially when Emily is a person of interest in a murder (or maybe two).  Hopefully Sarah is a better detective than a cook.
The writing style flows smoothly and the book is an easy read.  The author is very talented in her descriptive writing and I could picture the Civic Center and all of the booths that were there.  It looks like a great event to go to, with lots of good food. The mystery is well plotted and was carried on well throughout the entire book.  There were a lot of twists and turns and red herrings thrown in to make this a more difficult mystery to solve.
I would highly recommend this book to anyone who enjoys well crafted cozy mystery.  This was a very good start to a new cozy series and I am looking forward to reading the next book.   
I voluntarily reviewed an ARC of this book provided by the publisher, Kensington Books, and NetGalley, which I greatly appreciate.
Judge Debra H. Goldstein's new Sarah Blair cozy mystery series debuts from Kensington Press debuts with One Taste Too Many
. She also is the author of Should Have Played Poker: a Carrie Martin and the Mah Jongg Players Mystery and the 2012 IPPY Award-winning Maze in Blue
. Besides novels, Debra writes short stories. Her short story, The Night They Burned Ms. Dixie's Place, Alfred Hitchcock Mystery Magazine (May/June 2017) is an Agatha Award Short Story Nominee. In addition to being the Sisters in Crime Guppy President, Debra serves on the national Sisters in Crime board and is Vice-President of the Southeast Region of Mystery Writers of America.
Website http://www.debrahgoldstein.com   Blog http://www.debrahgoldstein.com/blog
Facebook https://www.facebook.com/DebraHGoldsteinAuthor/
Twitter @DebraHGoldstein          Linked In https://www.linkedin.com/in/debra-h-goldstein-72473a11/
GoodReads  https://www.goodreads.com/author/show/4906340.Debra_H_Goldstein
When did you know that you wanted to be an author? What things, if any, influenced that decision?
I always wanted to write creatively but was afraid to be a full-time author. Instead, I pursued a legal career and wrote boring legal articles, briefs, and judicial decisions, but still I yearned to write a book. Eventually, I began writing in fits and bits at night and during weekends. After a decade, my first book, Maze in Blue, was published.
My goal was to keep my legal and writing careers separate, but just before my second book, Should Have Played Poker, was published, I was forced to choose between being a judge or an author. Ending a hearing, I asked a lawyer and his client if there was anything further. The lawyer answered, "No, your honor," but the client said, "Yes, one more thing." I looked to the lawyer hoping he could control his client. He shrugged. So, I asked his client, "What is it, sir?" When he answered, "I just want you to know no matter how you rule, I'm going to buy your book," I knew I had to make a decision. I opted to follow passion instead of remaining in my safe lifetime judgeship.
With so many cozies being written today, what makes your books stand out from the crowd?
Most cozies highlight a craft, skill, or a polished aspect of cooking. My books differ because they provide comfort and recognition for cooks of convenience. Although they may have a made from scratch recipe or two, One Taste Too Many and the other books in the Sarah Blair series highlight people who incorporate ready-made ingredients into their recipes and for whom Peg Bracken's "The I Hate To Cook" cookbook is a bible.
Do you work from an outline or plot or do you just see where the characters take you?
At heart, I'm a pantser being forced to become an outliner. Although I had a general plot in mind when I wrote One Taste Too Many, I realized something was off when I finished the initial draft – the wrong character was the murderer. When I gave in and rewrote the second half of the book, following the voices of my characters, it worked. With One Taste Too Many being the debut novel, Kensington offered me a three-book contract for the Sarah Blair cozy mystery series. Because my editor likes detailed synopses, I ended up using a detailed outline for the second book, Two Bites Too Many.
Do you read your reviews? Do you respond to them, good or bad? Do you do anything special to get those reviews?
I'm human. I read my reviews. If they are good, I happy dance. Although I don't respond to them, I try to learn something from the bad ones. Luckily, there haven't been too many. There was one instance where I was tempted to respond after my first book, 2012 IPPY Award winning Maze in Blue, a mystery set on the University of Michigan's campus, was published. The Amazon reviewer accused me of being mundane and even messing up the direction in which an Ann Arbor road ran. While I gnashed my teeth and kept my fingers off my keyboard, the daughter of a professor emeritus posted a five star review noting how well I caught the Ann Arbor of the 70's, even to the detail of putting the road in question exactly as it was before the new dental school necessitated its rerouting.
What advice would you give to your younger self?
Be kind and follow your passion sooner. I was fortunate, after successfully litigating an equal pay case of first impression, I received a lifetime federal Administrative Law Judge appointment twenty years before the average age for the job. During my time on the bench, the two judges to retire before me were eighty-eight and eighty-six. When I announced my retirement at a far younger age, my fellow judges thought I was crazy to walk away from the steady income of a lifetime appointment to write full time. Based upon the joy and satisfaction I have gotten from following my passion, I should have advised my younger self to follow my dream earlier than I did.
Do you think that the cover plays an important part in someone buying your book(s)?  Who designs your book covers?
I believe the first thing that catches a reader's eye is a book cover. I love the cover Kensington created for One Taste Too Many. It appears to be simple, but not only does it emphasize that the cat (RahRah) is a true character, it highlights the book's culinary aspect and how food plays into murder. I know the cover makes me want to read the book, and I wrote it!
Please give us an insight into your main characters. What do you think makes them special?
My protagonist Sarah Blair isn't perfect. Married at eighteen, divorced by twenty-eight, she's starting over and isn't quite sure how to do it. She wishes she was as confident as her cheerleader looking twin, Emily, who knowing she wanted to be a chef almost since she was a child, focused on achieving her goal. Unlike some book characters, Sarah has doubts about her ability to perform her job perfectly, she's not a natural at exercising, and when it comes to cooking, she prefers convenient pre-made ingredients to making things from scratch. Perhaps the best way to sum up why she is special is that for being the lead character in a series that feature recipes, Sarah thinks Peg Bracken's "The I Hate To Cook" cookbook is a bible.
What have you learned about yourselves since becoming an author?
Since becoming an author, I've learned how important following one's passion and encouraging others to do the same is. At the same time, having been orphaned twice – when my first publisher ceased operations and my second dropped its mystery line – I discovered I can be both flexible and persistent and still maintain a sense of wonder and enjoyment of every moment of this ride.
Do you write full-time or part-time?
Although I now say I am a full-time author, I write in spurts. Many days are spent doing non-writing activities.
What do your plans for future projects include?
I'm looking forward to spending a lot of time with Sarah Blair. The series, which debuts with One Taste Too Many on December 18, received an initial three book order. The second book, Two Bites Too Many, is due out in October 2019. Besides continuing this series beyond the first three books, I hope to author a second series of books. I also write short stories. Five short pieces already are slated for publication in 2019.
What do you think the hardest part of writing is? What is the easiest?
The hardest part of writing for me is disciplining myself to sit in the chair and write rather than being distracted. The easiest and most joyful part is letting the words flow when the writing is going well. Those are the times I lose all track of time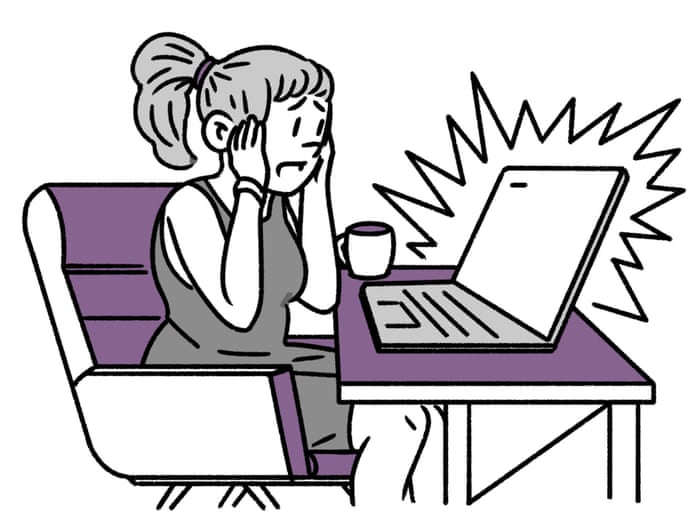 What type of books do you like to read? Who are some of your favorite authors?
I enjoy reading cozy and traditional mysteries, as well as biographies, but I also read all other types of mysteries and literary fiction. My favorite authors include Carolyn Hart, Carolyn Haines, Linda Rodriguez, Maddie Day, Barb Ross, Elaine Viets, Lori Rader-Day, Louise Penny, William Kent Krueger, Hank Phillippi Ryan, S.J. Rozan, Leslie Karst, and the list goes on. As a friend recently noted, my favorite author of the day is the one I'm reading on that day.
What is the one thing you would like your readers to know about you?
I want readers to know how much I appreciate them, and that I am accessible through e-mail and other social media. It is important to me that each has an enjoyable experience from the first to the last word of my books or stories.
Do you have anything specific you would like to say to your readers?
Thank you for supporting my work, especially One Taste Too Many, the first book of the Sarah Blair cozy series, and the writings of my fellow authors. Without you, we couldn't do what we enjoy doing. You challenge us to constantly improve our skills and make what we do out of joy and love possible.

How can readers discover more about you and your work?
 Website: https://DebraHGoldstein.com
 Blog: "It's Not Always a Mystery" – https://DebraHGoldstein.com/blog
 Facebook: https://facebook.com/DebraHGoldsteinAuthor/
 Twitter:  @DebraHGoldstein
 Pinterest: https://www.pinterest.com/dhg2946/
 Amazon Author Page: https://www.amazon.com/Taste-Many-Sarah-Blair-Mystery/dp/1496719476
  Goodreads: https://www.goodreads.com/book/show/39663950-one-taste-too-many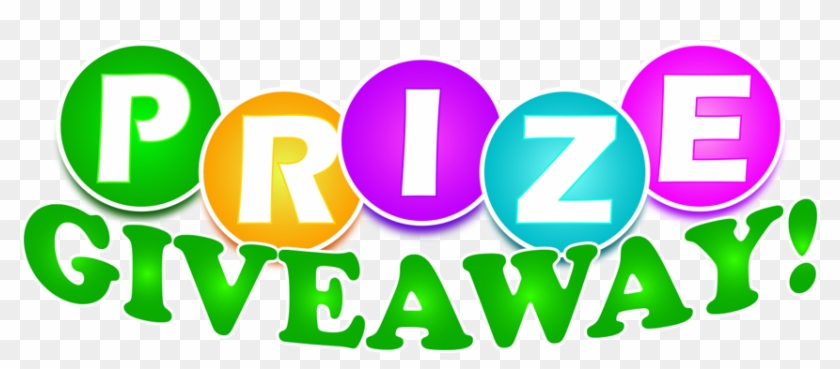 To enter the Rafflecopter Giveaway, click on the link below:
http://www.rafflecopter.com/rafl/display/02887792811/?widget_template=56d5f80dbc544fb30fda66f0
TOUR PARTICIPANTS
December 3 – Book Babble – REVIEW
December 3 – Babs Book Bistro – SPOTLIGHT
December 4 – Mallory Heart's Cozies – REVIEW, GUEST POST  
December 5 – The Pulp and Mystery Shelf – CHARACTER GUEST POST
December 6 – Sneaky the Library Cat's Blog – CHARACTER INTERVIEW
December 7 – Christa Reads and Writes – REVIEW
December 7 – Celticlady's Reviews – SPOTLIGHT
December 8 – A Blue Million Books – AUTHOR INTERVIEW
December 8 – Here's How It Happened – SPOTLIGHT
December 9 – Cozy Up With Kathy – REVIEW, AUTHOR INTERVIEW
December 9 – Mystery Thrillers and Romantic Suspense Reviews – SPOTLIGHT
December 10 – StoreyBook Reviews – REVIEW
December 10 – Readeropolis – SPOTLIGHT
December 11 – Brooke Blogs – SPOTLIGHT
December 11 –A Wytch's Book Review Blog – CHARACTER GUEST POST
December 12 – Moonlight Rendezvous – REVIEW, GUEST POST
December 12 – Escape With Dollycas Into A Good Book – REVIEW, GUEST POST 
December 13 – MJB Reviewers – REVIEW, AUTHOR INTERVIEW
December 13 – A Holland Reads – SPOTLIGHT
December 14 – The Avid Reader – REVIEW
December 14 – Cinnamon, Sugar and a Little Bit of Murder – REVIEW, RECIPE
December 15 – Cassidy's Bookshelves – REVIEW
December 15 – Socrates' Book Reviews – REVIEW
December 16 – Melina's Book Blog – REVIEW
December 16 – Bibliophile Reviews – REVIEW, GUEST POST