To Fetch A Thief
Cozy Mystery Anthology
Light, humorous, dog-themed mysteries.
Bay Breeze Publishing, LLC (November 8, 2018)
• Number of Pages 274
 Amazon  or https://www.amazon.com/Fetch-Thief-Tails-Murder-Mysteries-ebook/dp/B07K97ZYY6/ref=sr_1_2?s=books&ie=UTF8&qid=1544541502&sr=1-2
To Fetch a Thief, the first Mutt Mysteries collection, features four novellas that have gone to the dogs. In this howlingly good read, canine companions help their owners solve crimes and right wrongs. These sleuths may be furry and low to the ground, but their keen senses are on high alert when it comes to sniffing out clues and digging up the truth. Make no bones about it, these pup heroes will steal your heart as they conquer ruff villains.
"Canines, corpses and clues: A cohesive collection of four compelling mystery novellas where everything—and nothing—is exactly as it seems. A paws-itive delight, and a must-read for dog lovers everywhere."
~Judy Penz Sheluk Bestselling author of the Glass Dolphin and Marketville mystery series
"Four delightful mysteries with cuddly canines and their intrepid owners. Solving a murder is a piece of cake when your partner has a dog's nose. A great read!"
~Maria Hudgins Author of the Dotsy Lamb Travel Mysteries
"Exceptionally engaging! Each story is funny, smart, page- turning entertainment. A must-read for mystery lovers."
~ Samantha McGraw Tea Cottage Mysteries
"A fair warning. At the end of this book, you may find yourself thinking that the world needs more dogs!"
~Patrick Clark Author of The Monroe Decision
"Great mysteries that will keep your tail wagging. Even my cat gave To Fetch a Thief four paws up!"
D.J. Lutz Winnie Kepler Culinary Mystery Series
"Dogs, dead bodies, and four talented mystery writers at the top of their game. Sound like fun? You bet!"
Mike Owens Author of Screwed, and other stories
If you love reading cozy mysteries featuring dogs, then this book is for you.  There are four novellas by different authors and they all have furry friends.
The first novella is Hounding the Pavement by Teresa Inge.  The description for this one is: Catt Ramsey has three things on her mind: grow her dog walking service in Virginia Beach, solve the theft of a client's vintage necklace, and hire her sister Emma as a dog walker. But when Catt finds her model client dead after walking her precious dog Beau, she and her own dogs Cagney and Lacey are hot on the trail to clear her name after being accused of murder.
The next novella is Diggin' Up Dirt by Heather Weidner.  The description for this one is: Amy Reynolds and her Jack Russell terrier Darby find some strange things in her new house.  Normally, she would have trashed the forgotten junk, but Amy's imagination kicks into high gear when her nosy neighbors dish the dirt about the previous owners who disappeared, letting the house fall into foreclosure.  Convinced that something nefarious happened, Amy and her canine sidekick uncover more abandoned clues in their search for the previous owners.
The third novella is It's A Dog Gone Shame by Jayne Ormerod.  The description for this one is: Meg Gordon and her tawny terrier Cannoli are hot on the trail of a thief, a heartless one who steals rocks commemorating neighborhood dogs who have crossed the Rainbow Bridge.  But sniffing out clues leads to something even more merciless…a dead body! There's danger afoot as the two become entangled in the criminality infesting their small bayside community, And, doggone it all, Meg is determined to get to the bottom of things.  
The fourth novella is This Is Not A Dog Park by Rosemary Shomaker.  The description for this one is: "Coyotes and burglaries? That's an odd pairing of troubles."  Such are Adam Moreland's reactions to a subdivision's meeting announcement. He has no idea. Trouble comes his way in spades, featuring a coyote…burglaries..,and a dead body! A dog, death investigation, and a new female acquaintance kick start Adam's listless life frozen by a failed relationship, an unfulfilling job and a judgmental mother.  Events shift Adam's perspective and push him to act.
I liked getting to read the writings of new-to-me authors, it helped me get an idea of their writing style, which I found enjoyable.  All of the stories flowed smoothly and they were all easy reads.
I thought that all of the characters in the four novella were well rounded and well developed.  And I especially liked the relationships between the humans and the dogs, it was heartwarming.
I would recommend this book to anyone who enjoys a well crafted cozy, especially a dog cozy.  I laughed and I got teary-eyed (The Rainbow Bridge) and everything in-between. This is a must read book for dog lovers.  
Teresa Inge grew up reading Nancy Drew mysteries. Today, she doesn't carry a rod like her idol, but she hotrods. She is president of Sister's in Crime Mystery by the Sea Chapter and author of short mysteries in Virginia is for Mysteries
 and 50 Shades of Cabernet
.
Website: www.teresainge.com
Connect with Teresa on Facebook, and Twitter
Heather Weidner, a member of SinC – Central Virginia and Guppies, is the author of the Delanie Fitzgerald Mysteries, Secret Lives and Private Eyes
 and The Tulip Shirt Murders
. Her short stories appear in the Virginia is for Mysteries
 series and 50 Shades of Cabernet
. Heather lives in Virginia with her husband and a pair of Jack Russell terriers, Disney and Riley. She's been a mystery fan since Scooby-Doo and Nancy Drew. Some of her life experience comes from being a technical writer, editor, college professor, software tester, IT manager, and cop's kid. She blogs at Pens, Paws, and Claws.
Website and Blog: http://www.heatherweidner.com
Pens, Paws, and Claws Website and Blog: http://penspawsandclaws.com
Twitter: https://twitter.com/HeatherWeidner1
Facebook: https://www.facebook.com/HeatherWeidnerAuthor
Instagram: https://www.instagram.com/heather_mystery_writer/
Jayne Ormerod grew up in a small Ohio town then went on to a small-town Ohio college. Upon earning her degree in accountancy, she became a CIA (that's not a sexy spy thing, but a Certified Internal Auditor.) She married a naval officer and off they sailed to see the world. After nineteen moves, they, along with their two rescue dogs Tiller and Scout, have settled into a cozy cottage by the sea. Jayne is the author of the Blonds at the Beach Mysteries, The Blond Leading the Blond, and Blond Luck. She has contributed seven short mysteries to various anthologies to include joining with the other To Fetch a Thief authors in Virginia is for Mysteries
, Volumes I and II, and 50 Shades of Cabernet
.
Website: www.JayneOrmerod.com
Blog: www.JayneOrmerod.blogspot.com
Rosemary Shomaker writes about the unexpected in everyday life. She's the woman you don't notice in the grocery store or at church but whom you do notice at estate sales and wandering vacant lots. In all these places she's collecting story ideas. Rosemary writes women's fiction, paranormal, and mystery short stories, and she's taking her first steps toward longer fiction, so stay tuned. She's an urban planner by education, a government policy analyst by trade, and a fiction writer at heart. Rosemary credits Sisters in Crime with developing her craft and applauds the organization's mission of promoting the ongoing advancement, recognition, and professional development of women crime writers.
GoodReads – https://www.goodreads.com/author/show/8121853.Rosemary_Shomaker
More Links:
Website: http://muttmysteries.blogspot.com
Facebook: https://www.facebook.com/MuttMysteries
Twitter: https://twitter.com/MuttMysteries1
When did you know that you wanted to be an author?  What things, if any, influenced that decision?
Heather: I have always loved to write. I started out with short stories and poems. I didn't start writing mysteries until after graduate school.
Jayne: I had a dream.  Literally. In my dream the words appeared on a page rolled onto the spool of a typewriter (this was a few years ago!) as I typed out the story. I woke up wanting to be a writer! I'd always been a big reader and had toyed with the idea of someday putting fingers to keyboard. The morning after the dream I enrolled in a fiction writing workshop. The rest, as they say, is history.
Rosemary: My fourth grade teacher, Mrs. O'Neill, liked the stories I wrote for class and predicted I'd be a writer. Writing stories was fun, and my hand penned words to paper with enthusiasm. I'd heard stories growing up from relatives (who told great tales) and from books my mother read to me and my sister. Mom read us Homer's Odyssey before I was nine, and my life was never the same. The Odyssey encapsulates all you need to know as a human, I think. I haven't actually done the analysis, but I bet I can find dissertations written about that!
I think I'm naturally an observer, a recorder of impressions, and a postulator of the effects or context of what I observe. I jump from raw impressions to imagined scenarios easily. Those proclivities served me professionally as a government data and policy analyst and have driven my imagination my whole life.
Teresa: I knew I loved to write during my youth when I stated writing poetry. Later, as an adult I started writing mysteries.  
With so many cozies being written today, what makes your books stand out from the crowd?
Heather: To Fetch a Thief is a collection of four dog-themed novellas. It gives the reader four different cozy authors. All have dog sidekicks who are often the heroes of the story. And the variety of authors and styles gives the reader a good selection of mysteries.
Jayne: My cozies are shorter, which doesn't mean less story, just fewer distractions in subplots, secondary characters, and long descriptions. I write really tight and things happen at a very fast pace. Also, my main characters are reluctant sleuths. They get pushed/pulled/dragged into solving the mystery. With no experience, they can get themselves into some crazy situations.
Rosemary: My stories have slower pacing and more deliberate character development than many other mystery stories I've read. Most of my work is in the short story format. "This is Not a Dog Park" in To Fetch a Thief is my first novella. To Fetch a Thief stands out from the crowd of other cozies because it offers a fresh group of dog-specific mystery stories in one volume, giving readers a variety of plots.
Teresa: Great titles, characters, and plot! To Fetch a Thief is about four fun tails of theft and murder. This involves mysteries and animals and many of my readers love both!

Do you work from an outline or plot or do you just see where the characters take you?
Heather: I start out as a plotter who outlines and color-codes everything. Then I start writing, and I go where the characters and story take me.
Jayne: I try to work from a detailed plot, but the characters often have their own ideas of where the story is going. I let them go, when I can, and am often surprised/pleased with where they take the story. They obviously know more than I do!
Rosemary: I do start with a very general outline of a beginning, middle, and end, but I let the story unfold organically as I write longhand. From time to time, I need to step back and assess the direction, though, because I don't have time to write off on tangents and risk spending more time on material unsuitable to the story.
I outlined one story in great detail a while back, and at first that felt satisfying. When I went to put in the time writing the extended content, I no longer had the heart for it. You see, I'd already told the story to myself in detail in my own head, so there wasn't the joy left in the writing of it.
Teresa: I do both. I create an outline and then begin writing. Sometimes characters take their own path as I am writing, and I just go with it.
Do you read your reviews?  Do you respond to them, good or bad?  Do you do anything special to get those reviews?
Heather: I do read them. I don't respond to the reviews. I respond to comments and compliments on my social media sites. I value the reviews and opinions. And I always try to learn something from the feedback.
Jayne: I read the reviews, of course. I do not respond. Not ever. Although I want to! A good review brings on a Sally Field's moment ("You like me! You really like me!") and I'd like to thank the reviewer.  Bad ones I want to say "What's wrong with you? Why don't you like my books?" But I know that books are a very personal choice and not everyone is going to like my stories. If everyone all liked the same thing, we'd only have vanilla ice cream in the world. (I'm a mint chocolate chip person, myself!)
Rosemary: I do ask friends to submit a review on popular review sites, and I encourage readers to write reviews for authors and to comment on author posts. I do read some reviews to get a sense of what some readers think about the story. I don't respond to reviews.
Teresa: I do read reviews. I've only seen one review that was not as positive from an earlier book. The reviewer did not like reading short stories. But I never responded since I was told that it could only result in back and forth responses between the author and reviewer.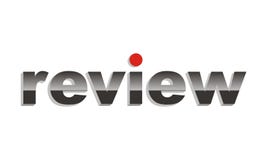 What advice would you give to your younger self?
Heather: Turn off the TV and start writing. Life, college, grad school, and work took up a lot of my young adult life. If I had to do it over again, I would have started my serious writing in my twenties.
Jayne: Don't play mahjongg on the computer! There are only so many grains of sand that fall through that hourglass of life. Don't waste any of it!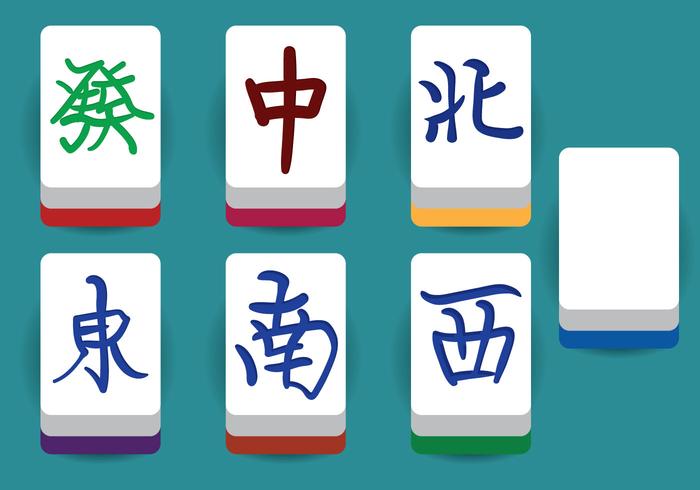 Rosemary: Get involved with a writing community early. Join a few writer groups across several years to get a sense of what resonates, what is useful, and where you feel at home.
Teresa: Keep writing to develop your craft. And be patient regarding publication. It will happen, but it takes time.
Do you think that the cover plays an important part in someone buying your book(s)?   Who designs your book covers?
Heather: I think the cover is very important. It draws the reader into the story. And it's the first impression. My publishers have always had staff to design the covers. I was fortunate to have a voice in the final selection.
Jayne: Who designs your book covers? Absolutely. They say people don't judge a book by its cover, but I don't believe it. Again, it's a personal choice, like ice cream, as to what entices us to pick the book up and at least read the back cover. At that point it's the words that count. I like a cozy mystery so I rarely pick up something with a dark sinister cover unless someone recommends it. My covers are designed by San Coils at www.coverkicks.com.
Rosemary:  The book cover can be key to shelf and Internet appeal and be the driving force in shoppers' decisions to buy certain books. I've really liked four covers of books including my short stories. A few covers were uninspired, and one was down right weird.
For three anthologies to which I've contributed, the publisher floated ideas and drafts of covers among the authors, but the authors did not decide on the cover. The publisher did. In several other anthologies, I was at the mercy of the cover selected by the publisher, but since the book included stories from more than fourteen writers, I hadn't expected to have any say in cover design.
I've heard from my novel-writing friends that, when traditionally published, cover design is not an aspect over which the writer has control. Now, with To Fetch a Thief, the four authors worked with Bay Breeze Publishing to select cover art, and it was a collaborative process. Still, it's funny to narrow down sample covers and then to have another cover idea strike you out of the blue and send the group back to square one! It's a process.
Teresa: The cover is very important. Most book buyers will look at the front and back covers and the first page of the book. I'm fortunate that my publisher has a great artist to design the covers.
Please give us an insight into your main characters.  What do you think makes them special?
Heather: In "Diggin' up Dirt," the human character is Amy, an elementary school teacher who moved into her dream house. Her dog sidekick is a Jack Russell Terrier named Darby. When Amy and Darby find some strange things left in the house by the previous owner, her imagination springs to life. Then she talks to the gossipy neighbors next door, and their twist on the previous neighbors makes her want to get to the bottom of the mystery. Some odd things and strange conversations give Amy the idea that something nefarious occurred in her dream home.
Jayne: My characters are always ordinary women who get thrust into extraordinary situations when they stumble across dead bodies. Even though they do not want to get involved, they always rise to the occasion and, despite the messiness involved in chasing murderers, do their part to make sure justice prevails.
Rosemary: My canine heroines in "This is Not a Dog Park" are special because they are the human characters' best friends. Who doesn't love and trust our nonjudgmental dog friends? Readers love the dogs and their interactions with the main characters. Adam Moreland in the story is a young man burned by life . . . he thinks. Along the way he begins to realize life is a journey and that his difficulties pale in comparison to those of others. The character Mary Beth Collingsworth, daughter of prim-and-proper doyenne Judith Collingsworth, has possibilities, and I may feature her in another dog story. Elmont Fisher and his wife Shirley are a quirky old couple. What do you think of these characters?
Teresa:  I create strong female protagonists in all my books. They own their own business, so they can get out and solve crimes and not be tied to a desk.
What have you learned about yourselves since becoming an author?
Heather: I learned that being an author is not just writing books. I didn't realize how much book promotion, marketing, and social media marketing plays a role in book sales. As a writer, you need to learn to balance your time to be successful in all areas of the business.
Jayne: I've learned that it's better to laugh at life's challenging moments to cry. There are some situations you have no control over. Might as well laugh.
Rosemary: Since becoming a published mystery fiction author, I've learned to "let it go." As a perfectionist, I want my stories to be error-free. Once you send your story to editors, publishers, etc., glitches occur in editing and formatting. As my husband tells me, "You have to decide what's material and what's not." So, learning to draw that line has been a chore. I'm using "materiality" in the legal sense of discerning "that which is important; that which is not merely of form but of substance," and applying it to my editing and publishing concerns.
Teresa: That I have to create the story, find a publisher, and market the book. It's a lot of work but well worth it.
Do you write full-time or part-time?
Heather: I write in every spare moment I have. I work full-time as an IT manager, so I get up early, write at lunch, and write in the evenings. I try to write every day, but life gets in the way sometimes.
Jayne: I do have another career as a real estate agent. So I'm always doing one or the other, and combined work is much more than full-time. It's all-the-time.
Rosemary: Part-time
Teresa: I write every day in my car during lunch since I work a full-time job. I write in hot and cold weather to finish my stories. Being creative with my time is important to balance work and a writing career.
What do your plans for future projects include?
Heather: I have a short story, "Art Attack," coming out next year in Deadly Southern Charm: A Lethal Ladies Mystery Anthology. I also have a non-fiction piece coming out next year in PromoPhobia. I'm working on a cozy set in Charlottesville, Virginia. And the third in my Delanie Fitzgerald series is coming out next year. I'm also working on my dog novella for the next Mutt Mystery.
Jayne: I'm getting ready to release Goin' Coastal, a collection of two novellas and two short stories that have two things in common, a coastal setting and a gruesome murder. After that is the much anticipated third Blonds at the Beach book, Blond Luck.
Rosemary: Completing another novella, making serious progress on a novel, and publishing at least one short story in 2019.
Teresa: The second book in the Mutt Mysteries series. I can't wait to start writing book two about a dog walking mystery that includes Cagney and Lacey, two Yorkshire Terriers.
What do you think the hardest part of writing is?  What is the easiest?
Heather: I think the writing is the easiest part. I love to plot and organize the story. For me the hundreds of rounds of editing, proofreading, and book marketing are harder. But all of it makes a good, successful book, so writers need to balance their time.
Jayne: Hardest is editing. It is so difficult to see typo and grammar issues when you've read something a ga-zillion times. I used to get so frustrated when I caught a typo in a best-selling book, but I'm much more forgiving now. The easiest part is coming up with story ideas. I have so many plots in my head I don't know if I'll ever get to them all, but I'm trying.
Rosemary: The hardest part of writing is carving out uninterrupted time to write, write, write, and to have the leisure to not have to perform all those acts of daily living like cook, clean, and eat. Well, the "eat" is still good, especially if someone miraculously delivers food to your writing den! Once on a roll, I can stay in the zone for hours and hours . . . but then my kids, dog, husband, friends, and neighbors vie for my attention and remind me I live in the real world and have other responsibilities.
Getting ideas is the easiest for me. I've got a lifetime of observations in my head, plus I have a crazy imagination, so I'm never at a loss for good, funny, scary, evil, or commonplace ideas for scenarios or characters. I also take note of odd and wonderful happenings all the time. It's easy for me to envision a story filled with that which is stored in my gray matter.
Teresa: Editing is the hardest part of writing but it's necessary to make a great story. Coming up with a title is always the easiest for me.
What type of books do you like to read?  Who are some of your favorite authors?
Heather: I have loved mysteries since Scooby Doo and Nancy Drew, but I also read biographies and true crime. I have so many favorite authors. Here's the short list: Agatha Christie, P.D. James, Janet Evanovich, Sherry Harris, Maya Corrigan, John Grisham, Lee Childs, Michael Connelly, Brad Meltzer, Nevada Barr, David Baldacci, Sparkle Abbey, Robert Crais, Robert B. Parker, and Steve Berry.
Jayne: I read cozy mysteries and women's fiction. I love Janet Evanovich, Mary Daheim and Joanne Fluke. Women's fiction I go to Mary Kay Andrews, and Lianne Moriarty, to name a few. I've recently discovered Kate Morton, so I should add an historical element to my list of books I like to read.
Rosemary: You know, I really do like all types of mysteries—from cozy to edgy. I just finished listening (in English) to Norwegian writer Jo Nesbø's Phantom. I listen while doing household chores, cooking, and downsizing the proliferating stuff in my attic and closets! I listened a few months ago to Nesbø's The Snowman and was captivated. I see he's got several series, but, notwithstanding the main character's name (which always makes me cringe!), I'll stick with his Harry Hole series.
Don't you let the name of his awesome character Harry Hole put you off. Don't think of anatomy—these stories are compelling and the Norway setting draws my interest. The Hole surname in Norway is quite common, and that the Norwegian pronunciation makes "Hole" sound much more like "HEU-leh" and sounds to my ears like "Who'll?"
I also reach for Charles Todd, Jacqueline Winspear, Laurie King, and Nevada Barr novels when I need something to read. I like adventure novels and short stories, also.
Teresa: I'm currently reading Murder Most Fermented by Christine E. Blum. It's a great series.
What is the one thing you would like your readers to know about you?
Heather: I am 80s girl at heart who loves popular culture. You will always see pop culture references in my novels and stories. I love reading and writing.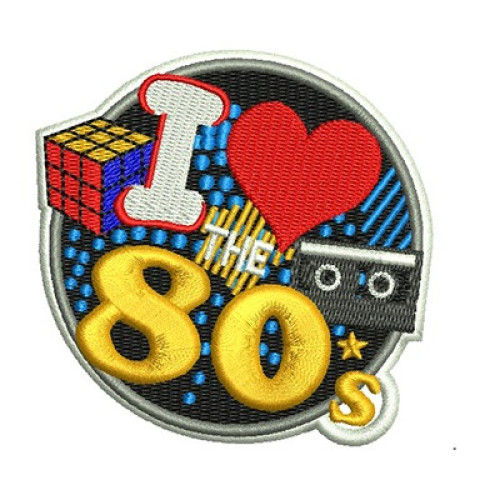 Jayne: I've been married 35 years to the same great guy, and I'm a believer in Happily Ever After. The experiences we've shared as he served 30 years as a naval officer (and I served 29.5 years as a naval officer's wife) have allowed me to meet many people with a variety of life stories. Exposure to individuals with varied backgrounds and goals in life have helped me create believable, relatable characters that I hope you enjoy reading about.
Rosemary: I've always been about words—English words. From writing letters to my favorite aunt when I was six to writing in a journal when I was a teenager to report writing in my professional life to writing now for fun and enjoyment, it's always been about words for me. The affinity some people have for music or gardening or cooking or quilting or painting I've felt with words—reading or writing them. Love those 26 letters!
Teresa: That I love to create stories that reads can relate too. I also do a lot of research to make sure they are factual.
Do you have anything specific you would like to say to your readers?
Heather: I appreciate all of my readers, and I love to hear what they think about my stories and novels. Stop by my social media sites. I love to chat.
Jayne: If you are a reader of light-hearted cozy mysteries, I hope you'll give one of my stories a read. And reviews are so integral to the success/failure of a book. Reviews are ALWAYS welcome, if you feel inclined to do so. Thank you!
Rosemary: Support your local writers. Get involved with local writers on the Internet and in person. Many writers give preferred readers extra materials and attention and mine them for ideas, so it's fun to form that type of relationship with authors, too.
We mystery writers sponsor really interesting speakers for our monthly(-ish) meetings: embalmers, police officers, FBI agents, search and rescue personal and canines, crime scene cleanup professionals, and more. Many of these speaker meetings are open to the public, and the content is eye-opening and entertaining—if this is your kind of thing.
Teresa: I am very appreciative of my readers who often tell me they love my work. As an author, that is the best feeling in the world.
Social Media Links for To Fetch a Thief
Website: http://muttmysteries.blogspot.com
Facebook: https://www.facebook.com/MuttMysteries
Twitter: https://twitter.com/MuttMysteries1
Rosemary Shomaker
Instagram: https://www.instagram.com/rosewritesva/
Twitter: https://twitter.com/vaforestrose
Jayne Ormerod
Website: www.JayneOrmerod.com
Blog: www.jayneormerod.blogspot.com
Facebook: https://www.facebook.com/Jayne-Ormerod-Author-189923671068546/
Twitter: https://twitter.com/JayneOrmerod
Amazon Author: http://amazon.com/author/jayneormerod   
Heather Weidner
Website and Blog: http://www.heatherweidner.com
Pens, Paws, and Claws Blog: http://penspawsandclaws.com/
Twitter: https://twitter.com/HeatherWeidner1
Facebook: https://www.facebook.com/HeatherWeidnerAuthor
Instagram: https://www.instagram.com/heather_mystery_writer/
Goodreads: https://www.goodreads.com/author/show/8121854.Heather_Weidner
Amazon Authors: http://www.amazon.com/-/e/B00HOYR0MQ
Pinterest: https://www.pinterest.com/HeatherBWeidner/
LinkedIn: https://www.linkedin.com/in/heather-weidner-0064b233?trk=hp-identity-name
BookBub: https://www.bookbub.com/authors/heather-weidner-d6430278-c5c9-4b10-b911-340828fc7003
AllAuthor: https://allauthor.com/profile/heatherweidner/
YouTube: https://www.youtube.com/channel/UCyBjyB0zz-M1DaM-rU1bXGA?view_as=subscriber
Teresa Inge
Website: www.teresainge.com
Facebook: https://www.facebook.com/teresa_h_inge
Twitter: https://twitter.com/teresainge7
Instagram: https://www.instagram.com/girldetective2
TOUR PARTICIPANTS
December 10 – Reading Is My SuperPower – GUEST POST
December 10 – Paranormal and Romantic Suspense Reviews – SPOTLIGHT
December 10 – A Blue Million Books – AUTHOR INTERVIEW
December 11 – Cozy Up With Kathy – CHARACTER GUEST POST
December 11 – Handcrafted Reviews – SPOTLIGHT
December 12 – Laura's Interests – REVIEW
December 12 – Escape With Dollycas Into A Good Book – AUTHOR INTERVIEW
December 13 – The Book Decoder – REVIEW
December 13 – A Wytch's Book Review Blog – CHARACTER INTERVIEW
December 14 – Mallory Heart's Cozies – REVIEW
December 15 – The Pulp and Mystery Shelf – CHARACTER GUEST POST
December 15 – Varietats – REVIEW
December 16 – T's Stuff – SPOTLIGHT
December 16 – Lori's Reading Corner – GUEST POST
December 17 – Here's How It Happened – REVIEW
December 17 – The Book's the Thing – GUEST POST
December 18 – Rosepoint Publishing – REVIEW
December 18 – Mysteries with Character – AUTHOR INTERVIEW
December 19 – Brooke Blogs – SPOTLIGHT
December 19 – StoreyBook Reviews – REVIEW
December 20 – Celticlady's Reviews – SPOTLIGHT, RECIPE – DOG TREAT
December 20 – Cassidy's Bookshelves – GUEST POST
December 20 – Maureen's Musings – REVIEW
December 20 – I'm All About Books – SPOTLIGHT
December 21 – Socrates' Book Reviews – SPOTLIGHT
December 21 – Sneaky the Library Cat's Blog – CHARACTER INTERVIEW
December 21 – MJB Reviewers – REVIEW, AUTHOR INTERVIEW