I'm so excited to be a stop on the blog tour for author James J. Cudney, the author of Academic Curveball.  I read this book and I really enjoyed it.
Academic Curveball (Braxton Campus Mysteries)

Cozy Mystery
1st in Series
Independently Published (October 14, 2018)
Paperback: 281 pages
ISBN-10: 172877876X
ISBN-13: 978-1728778761
Digital ASIN: B07HMYSQFH

When Kellan Ayrwick returns home for his father's retirement, he finds a dead body in Diamond Hall's stairwell.
Unfortunately, Kellan has a connection to the victim, and so do several members of his family. Soon after, the college's athletic program receives mysterious donations, a nasty blog denounces his father and someone attempts to change students' grades.
Someone is playing games on campus, but none of the facts add up.
With the help of his eccentric and trouble-making nana, Kellan tries to stay out of the sheriff's way. But who is behind the murder?
When Kellan Ayrwick, a thirty-two-year-old single father, is forced to return home for his father's retirement from Braxton College, he finds the dead body of a professor in Diamond Hall's stairwell. Unfortunately, Kellan has a connection to the victim, and so do several members of his family. Could one of them be guilty of murder? Then he finds a second body after discovering mysterious donations to the college's athletic program, a nasty blog denouncing his father, and a criminal attempting to change student grades so the star baseball pitcher isn't expelled.
Someone is playing games on campus, but none of the facts add up. With the help of his eccentric and trouble-making nana weeding through the clues, Kellan tries to stay out of the sheriff's way. Fate has other plans. Kellan is close to discovering the killer's identity just as someone he loves is put in grave danger of becoming victim number three. And if that's not enough to wreak havoc on his family, everything comes crashing to a halt when his own past comes spiraling back to change his life forever.
In this debut novel in the Braxton Campus Mystery Series, readers discover a cozy, secluded Pennsylvania village full of quirky, sarcastic, and nosy residents. Among the daily workings of Braxton College and the charming Ayrwick family, Kellan weighs his investigative talents against an opportunity to achieve a much sought-after dream. When this first book ends, the drama is set for the next adventure in Kellan's future… and it's one you won't want to miss.
The characters are well rounded and well developed.  I thought Kellan was thoughtful, caring, funny and and all-around good guy.  He has been given some terrible circumstances but he is trying to get past them and make the most out of life.  I can respect that attitude. There seemed to be a lot of characters and at times I had trouble keeping them straight.  But the farther I got into the book, the better I got to know them and it was no longer a problem. Nana D was a quirky character and I enjoyed getting to meet her and I really enjoyed the relationship between her and Kellan.
I am usually not a big fan of first person point-of-view but it really worked well in this book.  I felt it allowed me to get more insight to Kellan: what he is thinking, what he is feeling and how he works.  I thought this added another dimension to this book.
The writing style flowed smoothly and I felt it defined the characters very clearly through their actions and words.  I will say that some of the vocabulary used in this book was much more advanced than what I usually find in cozy mysteries.  And I even learned a few new words!
The mystery was well plotted and moved along at a steady pace.  There were so many twists and turns that I felt like I was on a rollercoaster and enough red herrings that a fisherman would have been thrilled.  Needled to say,I did not figure out the killer until the reveal at the end,which is just fine with me.
This book had a little bit of everything.  There was humor, tension, suspense, sarcasm and family drama all rolled into a great book.  I would recommend you picking up this book and enjoy the read.
I voluntarily reviewed an ARC of this book and provided my honest review.
James is my given name, but most folks call me Jay. I live in New York City, grew up on Long Island, and graduated from Moravian College with a degree in English literature. I spent fifteen years building a technology career in the retail, sports, media, and entertainment industries. I enjoyed my job, but a passion for books and stories had been missing for far too long. I'm a voracious reader in my favorite genres (thriller, suspense, contemporary, mystery, and historical fiction), as books transport me to a different world where I can immerse myself in so many fantastic cultures and places. I'm an avid genealogist who hopes to visit all the German, Scottish, Irish, and British villages my ancestors emigrated from in the 18th and 19th centuries. I frequently blog and publish book reviews on everything I read at ThisIsMyTruthNow via WordPress.
Writing has been a part of my life as much as my heart, my mind, and my body. I decided to pursue my passion by dusting off the creativity inside my head and drafting outlines for several novels. I quickly realized I was back in my element growing happier and more excited with life each day. My goal in writing is to connect with readers who want to be part of great stories and who enjoy interacting with authors. To get a strong picture of who I am, check out my author website or my blog. It's full of humor and eccentricity, sharing connections with everyone I follow—all in the hope of building a network of friends across the world.
When I completed the first book, Watching Glass Shatter
, I knew I'd stumbled upon my passion again, suddenly dreaming up characters, plots, and settings all day long. I chose my second novel, Father Figure, through a poll on my blog where I let everyone vote for their favorite plot and character summaries. It is with my third book, Academic Curveball,, the first in the Braxton Campus Mysteries, where I immersed myself in a college campus full of so much activity, I could hardly stop thinking about new murder scenes or character relationships to finish writing the current story. Come join in the fun!
List of Books & Blog
Watching Glass Shatter (October 2017)
Braxton Campus Mysteries
Academic Curveball – #1 (October 2018)
Broken Heart Attack – #2 (November 2018)
Flower Power Trip – #3 (Early 2019)
Websites & Blog
Website: https://jamesjcudney.com
Blog: https://thisismytruthnow.com
Social Media Links
Amazon: https://www.amazon.com/James-J.-Cudney/e/B076B6PB3M/ref=dp_byline_cont_ebooks_1
Twitter: https://twitter.com/jamescudney4
Facebook: https://www.facebook.com/JamesJCudneyIVAuthor
Facebook: https://www.facebook.com/BraxtonCampusMysteries
Bookbub: https://www.bookbub.com/profile/james-j-cudney
Instagram: https://www.instagram.com/jamescudney4
Goodreads: https://www.goodreads.com/jamescudney4
LinkedIn: https://www.linkedin.com/in/jamescudney4
Pinterest: https://www.pinterest.com/jamescudney4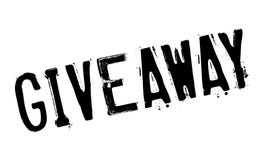 To enter the Rafflecopter Giveaway, Click on the link below:
http://www.rafflecopter.com/rafl/display/02887792823/?widget_template=56d5f80dbc544fb30fda66f0
ACADEMIC CURVEBALL TOUR PARTICIPANTS
January 7 – The Pulp and Mystery Shelf – GUEST POST
January 7 – Mythical Books – REVIEW
January 7 – Here's How It Happened – SPOTLIGHT
January 8 – Books,Dreams,Life – SPOTLIGHT
January 8 – Teresa Trent Author Blog – SPOTLIGHT
January 9 – Valerie's Musings – REVIEW
January 9 – Celticlady's Reviews – SPOTLIGHT
January 9 – Bobo's Book Bank – SPOTLIGHT
January 10 – Jane Reads – REVIEW
January 10 – Babs Book Bistro – SPOTLIGHT
January 11 – Socrates Book Reviews – SPOTLIGHT
January 12 – MJB Reviewers – REVIEW
January 12 – Brooke Blogs – SPOTLIGHT
January 13 – Mallory Heart's Cozies – REVIEW
January 14 – Carla Loves To Read – CHARACTER GUEST POST
January 14 – The Book's the Thing – REVIEW
January 15 – My Reading Journeys – SPOTLIGHT
January 15 – StoreyBook Reviews – SPOTLIGHT
January 15 – Ruff Drafts – AUTHOR INTERVIEW
January 16 – Escape With Dollycas Into A Good Book – REVIEW