I'm so excited to be a stop on the blog tour for author James J. Cudney, and his new release Broken Heart Attack.  This is the second book in his A Braxton Campus Mystery.
Broken Heart Attack (Braxton Campus Mysteries)

Cozy Mystery
2nd in Series
Independently Published (November 25, 2018)
Paperback: 270 pages
ISBN-10: 1731310501
ISBN-13: 978-1731310507
Digital ASIN: B07KGGJX1T

Purchase Links
When an extra ticket becomes available to see the dress rehearsal of King Lear, Kellan tags along with Nana D and her buddies.
When one of them dies of an apparent heart attack in the middle of second act, Nana D raises her suspicions and asks Kellan to investigate the death. With family members suddenly in debt and a secret rendezvous between an unlikely pair, Kellan learns that the Paddingtons might not be as clean-cut as everyone thinks.
But can Kellan find the killer, or will he get caught up his own stage fright?
James is my given name, but most folks call me Jay. I live in New York City, grew up on Long Island, and graduated from Moravian College with a degree in English literature. I spent fifteen years building a technology career in the retail, sports, media, and entertainment industries. I enjoyed my job, but a passion for books and stories had been missing for far too long. I'm a voracious reader in my favorite genres (thriller, suspense, contemporary, mystery, and historical fiction), as books transport me to a different world where I can immerse myself in so many fantastic cultures and places. I'm an avid genealogist who hopes to visit all the German, Scottish, Irish, and British villages my ancestors emigrated from in the 18th and 19th centuries. I frequently blog and publish book reviews on everything I read at ThisIsMyTruthNow via WordPress.
Writing has been a part of my life as much as my heart, my mind, and my body. I decided to pursue my passion by dusting off the creativity inside my head and drafting outlines for several novels. I quickly realized I was back in my element growing happier and more excited with life each day. My goal in writing is to connect with readers who want to be part of great stories and who enjoy interacting with authors. To get a strong picture of who I am, check out my author website or my blog. It's full of humor and eccentricity, sharing connections with everyone I follow—all in the hope of building a network of friends across the world.
When I completed the first book, Watching Glass Shatter
, I knew I'd stumbled upon my passion again, suddenly dreaming up characters, plots, and settings all day long. I chose my second novel, Father Figure, through a poll on my blog where I let everyone vote for their favorite plot and character summaries. It is with my third book, Academic Curveball,, the first in the Braxton Campus Mysteries, where I immersed myself in a college campus full of so much activity, I could hardly stop thinking about new murder scenes or character relationships to finish writing the current story. Come join in the fun!
When did you know that you wanted to be an author?  What things, if any, influenced that decision?
I'm an only child who spent a lot of time at home keeping myself occupied. I was happier doing things on my own rather than in large groups leading me to become an avid reader and an imaginative individual. I also grew up using computers at an early age since my father worked in technology, which meant I was often ahead of the learning curve when it came to the Internet and social media. All of these things together made me want to write down and relay to others all the stories sparkling inside my head. I kept journals, wrote daily posts before blogs even existed, and shared weekly mystery segments with my friends. By the time I was old enough to make a choice about colleges and careers, I had written a bunch of stories that convinced me what I wanted to be when I grew up. Unfortunately, or fortunately depending on how you look at it, I accepted a career in technology where I stayed for 16+ years and forgot about writing. Although it enabled me to earn money and save for the future, I never had time to be creative. When I finally left my role, I decided it was time to return to my passion: writing books. I've given myself a few years to make a career out of it, then I'll decide whether or not to return to the technology world.
With so many cozies being written today, what makes your books stand out from the crowd?
I'm an avid reader of the sub-genre and have probably devoured close to 500 cozies at this point. I am familiar with the history and great range in types of themes and styles. I've written a few other contemporary fiction and family drama novels, but I wanted to build a unique cozy mystery series. As a male author, I'm already different than most of the authors in this sub-genre given a majority are female. I also created a male main character which is somewhat of a rarity in the cozy world. There are only a handful of male authors and male protagonists that I'm aware of, but I don't think that's the key thing that will make my books stand out.
My main character, Kellan, is a single-father whose 6-year-old daughter will be involved in the cases as we move forward into the series. It also takes place on a college campus and will focus on the way Kellan matures and grows as a human being. I want each book to actually trace his acceptance of who he is and what he wants to do with his life. There will be the traditional romance, humor, mystery, and fun cozy elements, but there will also be life lessons and ways to help readers see a different side of life they might not see otherwise. I also intend to drop major cliffhangers about the next story and the supporting characters at the end of each book. The main mystery will always be wrapped up, but my goal is to have readers so wrapped up in the cast's personal lives, they just have to read the next book to find out about their friends.
Do you work from an outline or plot or do you just see where the characters take you?
I'm very plot-focused and always begin with an outline. I generally come up with the ideas either while I'm unable to sleep at night or while I'm on the elliptical machine suffering through my cardio routine. I plug them into a standard one-page format I've developed to keep track of the major points: who, what, why, where, when, and how. Then I build out the clues, side plots, suspects, and cliffhangers. Once I'm good with the overall outline, I write out the major points for 2 or 3 scenes in each chapter so that I end up with a ~ 30-page outline. I generally write 2 chapters per day and each book has about 26 chapters, so it's a 3-week process to write the first draft, then another 3 weeks to edit before a beta reader sees a true first version. Within the scenes, I let the characters decide what to say or how to react, then I adjust as necessary in future chapters or to re-map the outline.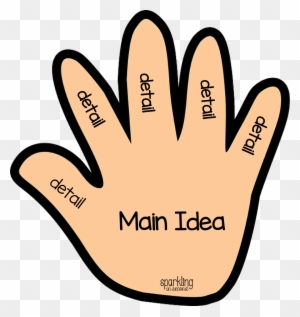 Do you read your reviews?  Do you respond to them, good or bad?  Do you do anything special to get those reviews?
I absolutely read every review I find through my social media accounts or blog platforms. I can't help it. When I watch TV shows, I have to know the ending before the show starts – I love spoilers! It's the same sort of reaction with reviews. I grin with the amazing ones. I am happy with the good ones. I get sad with the bad ones.
For my first book, I responded to every review except the truly negative or nasty ones as I personally believe if someone chooses to be nasty in a review, they might be nasty if you responded to them in any manner, even if you just said you understood they didn't like the book. So… I sulk for a few days but ignore them as it can only lead to something worse. I respect different opinions, yet as a reviewer who's written over 750 books reviews in the last few years, I believe it's important to provide constructive feedback and not blast someone just because you can.
Now, I don't respond to reviews on Amazon or Goodreads, but if someone puts them on a blog, Twitter, or Facebook and tags me, I will respond as that's the proper thing to do. I also like meeting and chatting with everyone! As far as getting reviews, I don't solicit them anymore other than by sharing when my book is free, discounted, or newly available. I will seek beta readers or ARC readers when a book is being launched, but afterward, I try not to bug anyone. I'd rather them say they're interested and we can go from there.
What advice would you give to your younger self?
Don't be too shy. Take a few more risks. Be confident in who you are. It's okay to be who you are and not need everyone to like you. I think those cover all my areas of concentration these days. A lot of things I worried about as a kid are still around as an adult. I didn't tackle them then, but I am now. Nothing major, but if I could figure out how to be less of a worrier, then I'd spend less wasted time and enjoy more productive time.
Do you think that the cover plays an important part in someone buying your book(s)?   Who designs your book covers?
I do think a strong cover is important to find new readers. Previous readers will read your latest book whether or not they see the cover, assuming they liked your earlier works and want to keep reading what you've got to share. For those who are newly exposed, the cover needs to match the tone and subject of the book on some level. It also needs to stand out in some way, shape, or form. My publisher designs them after I provide input on the key things I want to showcase. For the Braxton series, I want a college building to be on the cover, and it will match wherever the murder happens in the book. The banner will be the same for the title but change colors to match the color most common in the book. There will also always be two symbols or clues that stand out on the cover to represent the plot of the book. I wanted them to be cute and fun, but not overly campy and cartoony.
Please give us an insight into your main characters.  What do you think makes them special?
Kellan Ayrwick is our amateur sleuth. He's a slightly younger version of me with a few major changes. He's got multiple siblings and a daughter. I'm an only-child and don't have any kids. While our looks are different, our personalities are very similar, and if I had the chance to investigate a murder, you better believe I'd be that guy who solves it! What I love about Kellan is how open and raw he can be. He lets his family tease and torture him, but he secretly loves it. Kellan is the kind of guy who can be friends with anyone. I'm moving him more toward a romantic lead at some point, as I want him to come across as seductive and charming when he's around a few different women, but I've also got a major surprise in store for readers with who he might end up dating down the line. It takes a few books to build the drama, but when it happens, I think readers will absolutely love the potential.
Kellan's family members are also major supporting players. His quirky, no-nonsense nana will provide the humor. His daughter Emma will provide the tender moments. His sister Eleanor will provide the sibling rivalry yet bond we all experience. And with Gabriel back in town, there will be a bit of ruckus for Kellan to deal with. Here's where anyone who knows me personally will find major insight into my psyche. If you merge Kellan and Gabriel, you will find an exact replica of me. Although I adore Kellan, writing for Gabriel is going to be the easiest thing I've ever done. My goal is for everyone to fall in love with or want to kill Gabriel after what he ends up doing in the third book.
Since you can't have only the good characters, there must be frequent conflict Kellan faces throughout the book. It is the women in his life who will always hold the power over him. His boss, Myriam. The sheriff, April. His late wife, Francesca. Through his relationships, you will see everything we face in our own lives being reflected back at us in a blunt and shocking, yet still cozy, way.
What have you learned about yourselves since becoming an author?
I'm too sensitive. I've always known it, but when you create long-term characters and readers interpret them differently than you do, it's a huge moment for you. No matter how much detail you put into a description, or how much you don't say about something, people will always react differently because there are billions of us. What I might find sexy, someone else doesn't. What someone else thinks is charming, I might find annoying. When you imbue these traits into characters who feel like they're sitting right next to you, and someone else reacts differently… you realize how much interpretation there is even in words that you think can only mean one thing.
Do you write full-time or part-time?
For the last two years, I've written full-time. I'm picking up a few jobs in 2019 to keep the technology skills fresh and bring in additional income that I can use to better market my books. I'll be writing part-time in 2019 but still intend to publish several books.
What do your plans for future projects include?
I plan to write 2 more books in the Braxton series (Flower Power Trip and a 4th), a sequel to my debut release, Watching Glass Shatter, and I'll start a 4th novel which may or may not be completed by the end of 2019. I'll share more about this once my schedule is firmed up, but it will be a book that is quite different from what I've done before, and it will also be something that hasn't really been done yet either. I think it's the project I'm most excited about despite it taking a tremendous amount of planning and research to pull it off.
What do you think the hardest part of writing is?  What is the easiest?
The hardest part is the opening chapter. It's the first one I write. It's the one I spend the most time editing. And it's inevitably the one on which people have the most feedback to share. Personally, I like to learn a lot in the beginning of a book, e.g. setting, characters, relationships, past history, et al. I've found some of my readers or reviewers often think I need say a little less in that opening chapter, so I'm working hard to find the right balance where there's a few open things where you'll hear a name but not know who it is, or you'll know something happened but not the details. Drives me batty, but if that's what others want, I'll find a happy medium.
The easiest parts are the plot, clues, red herrings, and cliffhangers. I love drama. I can dream up the most ingenious and shocking plot twists, then drop in the clues all along without readers ever knowing how important it was. For some reason, that's a place I don't ever worry about. Now those pesky commas, don't get me started. There aren't any real rules when it comes to commas… I think everyone just makes them up! While I'm kidding about this last statement, I've found that there's a mix of 'rules' where a comma can be helpful for some readers but can also be a stopping point for others. Since you can't please everyone, I just let those go and don't worry about them anymore.
What type of books do you like to read?  Who are some of your favorite authors?
I read almost all genres, but I tend to focus on historical fiction, thrillers, and cozy mysteries. I'm an Agatha Christie mega fan, then I adore Kate Morton, Ken Follett, and Henry James.
What is the one thing you would like your readers to know about you?
I'm the most normal average guy in the entire world. A lot of people say it, but honestly, I kinda just go with the flow on most things. Some days I want cereal for dinner. Others I want champagne, steak tartare, sushi, and a chocolate souffle. There are days where I eat and drink too much, others where I'm a diet guru. Sometimes I want to chat for hours, others I want to hibernate. There's such a balance to everything I do, I've made an art form out of being predictable and unpredictable at the exact same time.
Do you have anything specific you would like to say to your readers?

Thank you for everything you do: reading, reviewing, and promoting. An author and a publisher can only do so much to help themselves be successful. Without readers who share their love of books or help market and advertise [even if they haven't read the book yet] on their own blogs and social media platforms, authors will never be able to make it. Technology and networking can only take us so far when it comes to decisions about what to buy and read. It takes a village to make something grow bigger and bigger… and without readers like you, authors like me would be useless and lost.
How can readers discover more about you and your work?
Websites & Blog
Website: https://jamesjcudney.com
Blog: https://thisismytruthnow.com
Social Media Links
Amazon: https://www.amazon.com/James-J.-Cudney/e/B076B6PB3M/ref=dp_byline_cont_ebooks_1
Twitter: https://twitter.com/jamescudney4
Facebook: https://www.facebook.com/JamesJCudneyIVAuthor
Facebook: https://www.facebook.com/BraxtonCampusMysteries
Bookbub: https://www.bookbub.com/profile/james-j-cudney
Instagram: https://www.instagram.com/jamescudney4
Goodreads: https://www.goodreads.com/jamescudney4
LinkedIn: https://www.linkedin.com/in/jamescudney4
Pinterest: https://www.pinterest.com/jamescudney4
To enter the Rafflecopter Giveaway, please click the link below:
http://www.rafflecopter.com/rafl/display/02887792834/?widget_template=56d5f80dbc544fb30fda66f0
Tour Participants
January 17 – Here's How It Happened – SPOTLIGHT
January 17 – Babs Book Bistro – SPOTLIGHT
January 18 – Valerie's Musings – REVIEW
January 18 – The Book's the Thing – GUEST POST
January 19 – MJB Reviewers – AUTHOR INTERVIEW
January 19 – Escape With Dollycas Into A Good Book – SPOTLIGHT
January 20 – Books,Dreams,Life – SPOTLIGHT
January 20 – Island Confidential – SPOTLIGHT
January 21 – Mallory Heart's Cozies – REVIEW
January 21 – Cassidy's Bookshelves – SPOTLIGHT
January 22 – Mysteries with Character – AUTHOR INTERVIEW
January 22 – Bobo's Book Bank – SPOTLIGHT
January 23 – Socrates Book Reviews – SPOTLIGHT
January 23 – StoreyBook Reviews – SPOTLIGHT
January 24 – Jane Reads – REVIEW, CHARACTER GUEST POST
January 24 – Christa Reads and Writes – SPOTLIGHT
January 25 – Brooke Blogs  – SPOTLIGHT
January 25 – Laura`s Interests = SPOTLIGHT
January 26 – Carla Loves To Read – REVIEW