I'm so excited to be a stop on the blog tour for author Debra Sennefelder and her new release Murder Wears a Little Black Dress.  This is the first book in her A Resale Boutique Mystery.
Murder Wears a Little Black Dress (A Resale Boutique Mystery)

Cozy Mystery
1st in Series
Lyrical Underground (January 22, 2019)
Paperback: 200 pages
ISBN-10: 1516108965
ISBN-13: 978-1516108961
Digital ASIN: B07CR2CG63

Purchase Links
Manhattan fashionista Kelly Quinn thought she'd left her upstate New York town far behind . . . until the Seventh Avenue expat returns home to revamp her grandmother's consignment shop into an upscale boutique—and unwittingly sets a trend for murder . . .
After her rising career as a Manhattan buyer is derailed, Kelly has mixed feelings about relocating back to Lucky Cove, in spite of her big plans for the soon-to-be-renamed Curated by Kelly Resale Boutique. What's left of her luck starts running out when a customer puts on a black lace dress that triggers visions of someone being murdered. As if the haunted "Murder Dress" isn't enough to kill business, the psychic's doppelganger cousin has just been found bludgeoned to death.
Was Maxine LeMoyne the real target or was it a case of mistaken murder? With some creepy pre-Halloween bargain hunters walking the night and Kelly suddenly a person of interest, a second murder rocks the close-knit town. Now Kelly could be the one who ends up talking to dead people when she's stalked by a killer determined to take her out in high style . . .
This is the first book in the series and I found it very entertaining.  It had everything that I look for in a cozy: great characters, a charming setting, a complex mystery, a  little paranormal and intrigue.
The characters are well developed and well rounded.  Kelly is a smart, feisty woman who has had a lot of changes in her life.  She is willing to make a go of keeping her grandmother's resale shop, but she does not know if she can be successful.  When she is accused of a murder, she know she has to figure out who the real killer is. It was great getting to know Kelly and her friends and I cannot wait to spend more time with them in future books.  
The writing style flows smoothly and the book is an easy read.  I thought that the mystery was well plotted and moved along at a nice pace.  There were a lot of clues to sift through and suspects to consider and I did not figure out the culprit until it was revealed at the end. I really liked the ending, it totally took me by surprise.
I would highly recommend this book to anyone who enjoys a well crafted cozy mystery. I really enjoyed this book and am looking forward to reading the next one in the series when it is released.
I voluntarily reviewed an ARC of this book provided by the publisher, Kensington Books, and NetGalley, which I greatly appreciate.
Debra Sennefelder, the author of the Food Blogger Mystery series and the Resale Boutique Mystery series, is an avid reader who reads across a range of genres, but mystery fiction is her obsession. Her interest in people and relationships is channeled into her novels against a backdrop of crime and mystery. When she's not reading, she enjoys cooking and baking and as a former food blogger, she is constantly taking photographs of her food. Yeah, she's that person.
Born and raised in New York City, she now lives and writes in Connecticut with her family. She's worked in pre-hospital care, retail and publishing. Her writing companions are her adorable and slightly spoiled Shih-Tzus, Susie and Billy.
She is a member of Sisters in Crime, International Thriller Writers, Women's Fiction Writers Association and Romance Writers of America.
Author Links:
Website – Facebook – Goodreads 
When did you know that you wanted to be an author?  What things, if any, influenced that decision?
I honestly don't remember. I've always written. Mostly short stories throughout school. My over-active imagination and creativity often spilled out when my girlfriend and I played with our Barbie dolls. Barbie and her friends had quite interesting lives. I think a lot of that was influenced by our sneaking episodes of General Hospital. I don't think there ever wasn't a time I was making up stories.
With so many cozies being written today, what makes your books stand out from the crowd?
I think what will set MURDER WEARS A LITTLE BLACK DRESS apart from others is the characters that populate the book and the series. Kelly Quinn is a (hopefully) likable yet flawed character who is struggling to find her way in this world. In addition to the quirky characters we love in cozy mysteries, there's some serious things happening in Kelly's life. She's grieving, she's trying to rebuild her relationship with her sister and she's trying to forgive herself for something in her past. Pepper Donovan loves Kelly like a daughter, feels it's her responsibility to look out for her yet she's a little resentful to the changes Kelly is making at the consignment shop. Then there's Ralph Blake, Kelly's uncle who pushes for Kelly to sell the business. He's not please the inheritance went to her and not him and his mother made him the executor of the estate. He's a blowhard and only concerned with profits.
Do you work from an outline or plot or do you just see where the characters take you?
I work from a detailed outline that usually ranges from twenty to twenty-five pages.
Do you read your reviews?  Do you respond to them, good or bad?  Do you do anything special to get those reviews?
I try not to read reviews. And if I do, I never respond.
What advice would you give to your younger self?
Be sure to take time to celebrate even the smallest accomplishments.
Do you think that the cover plays an important part in someone buying your book(s)?   Who designs your book covers?
I believe covers play a huge role in getting a reader's interest. I know I'm first attracted to a cover, then I read the blurb and then I read a sample. My publisher, Kensington, handles the cover art.
Please give us an insight into your main characters.  What do you think makes them special?
Kelly Quinn seems to have it all. She's young, pretty and on a career path in the retail buying world until it all comes crashing down around her. Suddenly unemployed, grieving the unexpected death of her grandmother and now the new owner of a tired, old consignment shop in her hometown she never thought she'd live again, she has to decide what to do with her life while getting caught up in a murder investigation linked to a garment in her shop. I think Kelly's determination, spirit and her kindness make her pretty special.
What have you learned about yourselves since becoming an author?
I've learned how determined I really am. Pursuing publication isn't an easy thing and it's so easy to give up.
Do you write full-time or part-time?
I currently write full-time.
What do your plans for future projects include?
I'm hoping to continue writing the Resale Boutique series as well as the Food Blogger mystery series. I have many ideas that also do not fit into either series, so I'll be exploring them.
What do you think the hardest part of writing is?  What is the easiest?
Balancing all of the responsibilities that come along with writing. In addition to writing the books, authors juggle numerous other tasks that involve managing a small business to writing newsletters to maintaining social media accounts. While writing is the most important thing I can do as a writer, all of the other work I have to do can be challenging at time because there's only so much time in a day. I'm always striving to improve my time management skills.
What type of books do you like to read?  Who are some of your favorite authors?
I read mysteries, from psychological thrillers to suspense to procedurals. I read romance and women's fiction. I have so many favorite authors. A few of my favorite authors are Katherine Hall Page, Shari Lapena, Alafair Burke, Kristin Hannah and Debbie Macomber. I could go on and on.
What is the one thing you would like your readers to know about you?
I love hearing from them.
Do you have anything specific you would like to say to your readers?
Thank you! I truly appreciate with all of the books out there to read, you've chosen one of mine. And, please connect with me on social media or through email.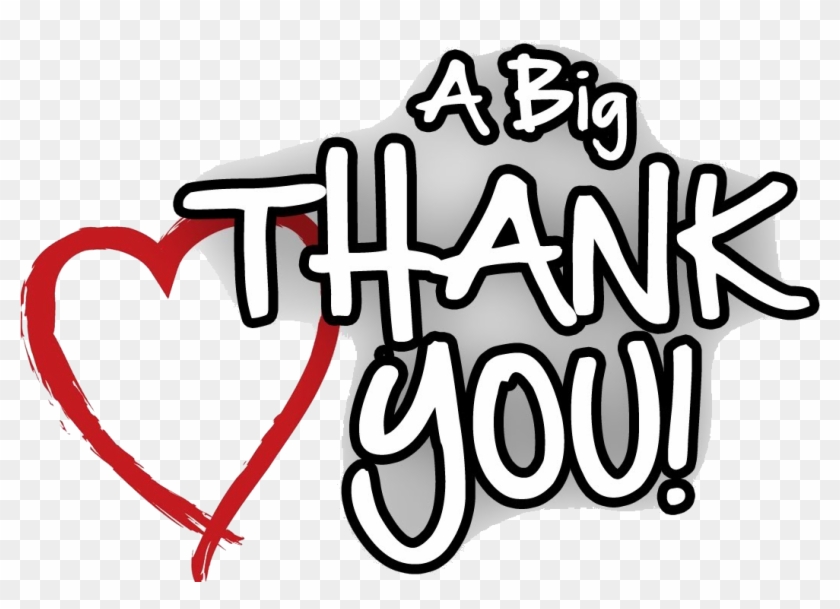 How can readers discover more about you and your work?
    Website: http://bit.ly/2lQwSNi
    Facebook: http://bit.ly/2ASJVDr
   Instagram:  http://bit.ly/2EQh6da
    Amazon Author Page: https://amzn.to/2CcLsHw
     Goodreads: – http://bit.ly/2DpMPE8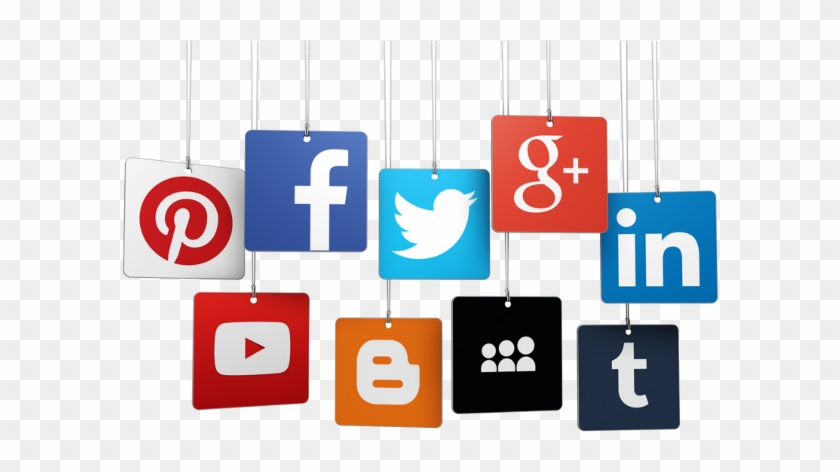 To enter the Giveaway, an Enthrill code for an ARC of Murder Wears a Little Black Dress, please leave a comment on this blog.    ******Remember to leave your e-mail so I can notify you if you are the winner.******
TOUR PARTICIPANTS
January 21 – The Avid Reader – REVIEW
January 21 – Babs Book Bistro – SPOTLIGHT
January 22 – The Pulp and Mystery Shelf – AUTHOR INTERVIEW
January 22 – Devilishly Delicious Book Reviews – REVIEW
January 23 – My Reading Journey – REVIEW  
January 23 – Books a Plenty Book Reviews – SPOTLIGHT
January 24 – The Book Decoder – REVIEW
January 24 – Ruff Drafts – AUTHOR INTERVIEW
January 25 – Cozy Up With Kathy – REVIEW  
January 25 – Readeropolis – CHARACTER INTERVIEW
January 26 – Mallory Heart's Cozies – REVIEW
January 26 – Lisa Ks Book Reviews – REVIEW
January 27 – Paranormal and Romantic Suspense Reviews – SPOTLIGHT
January 27 – Carla Loves To Read – REVIEW
January 28 – StoreyBook Reviews – REVIEW
January 28 – A Wytch's Book Review Blog – CHARACTER INTERVIEW
January 29 – Rosepoint Publishing – REVIEW
January 29 – I'm All About Books – SPOTLIGHT
January 30 – Island Confidential – SPOTLIGHT
January 31 – MJB Reviewers – REVIEW, AUTHOR INTERVIEW
January 31 – Escape With Dollycas Into A Good Book – REVIEW
February 1 – A Blue Million Books – CHARACTER INTERVIEW
February 1 – Celticlady's Reviews – SPOTLIGHT
February 2 – Socrates Book Reviews – REVIEW
February 3 – Laura`s Interests – REVIEW
February 3 – Brooke Blogs – SPOTLIGHT