I'm so excited to be a stop on the blog tour for author R.J. Lee and his new release Grand Slam Murders.  This is the first book in his A Bridge to Death Mystery series.
Grand Slam Murders (A Bridge to Death Mystery)

Cozy Mystery
1st in Series
Publisher: Kensington (January 29, 2019)
Paperback: 304 pages
ISBN-10: 149671914X
ISBN-13: 978-1496719140
Digital ASIN: B07CWF82MH

Purchase Links
Amazon  –  B&N – Google Play –  IndieBound  – Kobo
After four bridge players are poisoned, newspaper reporter Wendy Winchester sets out to catch a killer who's not playing with a full deck . . .
When the four wealthy widows who make up the venerable Rosalie Bridge Club never get up from their card table, this quiet Mississippi town has its first quadruple homicide. Who put cyanide in their sugar bowl? An aspiring member and kibitzer with the exclusive club, Wendy takes a personal interest in finding justice for the ladies.
She also has a professional motivation. A frustrated society columnist for the Rosalie Citizen, she's ready to deal herself a better hand as an investigative reporter. This could be her big break. Plus, she has a card or two up her sleeve: her sometimes boyfriend is a detective and her dad is the local chief of police.
Partnering up with the men in her life, Wendy starts shuffling through suspects and turning over secrets long held close to the chest by the ladies. But when a wild card tries to take her out of the game, Wendy decides it's time to up the ante before she's the next one to go down . . .
The characters are well rounded and well developed.  Wendy is smart, inquisitive and persistent and I liked her inner drive.  When there is multiple murders in her small community, she knows that she has to investigate.  Curiosity is in her DNA and she cannot help but want to solve the mystery. It may help her in her career also.  I enjoyed getting to know her and her friends and family.
The writing style flows smoothly and the book is an easy read.  One thing I found unique about this book is that the murders take place right in the first chapter and there are multiple victims.  The author is very talented in creating suspense with the written word. There were a lot of twist and turns and at times I felt like I was on a roller coaster.   The ending was surprising and just another example of that roller coaster ride.
I would recommend this book to anyone who enjoys a well crafted cozy mystery.  I will definitely look for the next book in this series.
I voluntarily reviewed an ARC of this book provided by the publisher, Kensington Books, and NetGalley, which I greatly appreciate.
R. J. Lee follows in the mystery-writing footsteps of his father, R. Keene Lee, who wrote fighter pilot and detective stories for Fiction House, publishers of WINGS Magazine and other 'pulp fiction' periodicals in the late '40's and '50's. Lee was born and grew up in the Mississippi River port of Natchez but also spent thirty years living in the Crescent City of New Orleans. A graduate of the University of the South (Sewanee) where he studied creative writing under Sewanee Review editor, Andrew Lytle, Lee now resides in Oxford, Mississippi.
Author Link – Facebook – https://www.facebook.com/bridgetodeathmysteries/
When did you know that you wanted to be an author?  What things, if any, influenced that decision?  
When I was 7 or 8 years old, I realized that my father had been a writer and editor in New York in the late '40's of what is now called 'pulp fiction.'  He wrote detective stories back then, and I thought how neat it would be to follow in his footsteps, which I have done.
With so many cozies being written today, what makes your books stand out from the crowd?  
My Bridge To Death Mysteries series is somewhat unique in that each novel has some connection to the game of bridge.  I'm not aware that that theme has been tackled often and certainly has not been overdone. My female amateur sleuth wants to become a proficient bridge player but keeps running into obstacles that prevent her from learning the game—mainly murders.   It's a unique approach, I think.
Do you work from an outline or plot or do you just see where the characters take you?  
I work from a synopsis that I am required to submit to my editor at Kensington Books in New York in order to obtain a contract which my agent negotiates.  I am never flying by the seat of my pants. The synopsis, however, is just a skeleton. I do have to sit down and flesh out the plot and the characters, getting them from scene-to-scene.  That's the hard work of writing.
Do you read your reviews?  Do you respond to them, good or bad?  Do you do anything special to get those reviews?   
I do read the major national journal reviews and some newspaper reviews. Occasionally, I will check into a site like amazon or Goodreads to see what readers are saying.  I will respond to an especially insightful review. I have generally done well on such reader sites. Meanwhile, I am thrilled to say that Grand Slam Murders—the debut novel in my Bridge To Death Mystery series—has received rave reviews from Kirkus, Booklist and Publishers' Weekly.  
What advice would you give to your younger self?  
Don't waste as much time as you did settling down and actually doing serious writing.  Okay, so I spent my twenties trying out a few other jobs. I guess I shouldn't beat myself up too much.  I eventually said to myself, "You know you want to be a writer, so start writing. You have had enough fun."
Do you think that the cover plays an important part in someone buying your book(s)?   Who designs your book covers?  
Covers can enhance an already well-written book.   Library patrons and bookstore customers often go in just to browse.  They often pick up books with intriguing covers. Enough said. The artwork for the Grand Slam Murders cover was designed by the Kensington Art Department, specifically by Kristine Mills and Sara Not, two talented ladies.
Please give us an insight into your main characters.  What do you think makes them special?  
Wendy Winchester, my young amateur sleuth, has been saddled with a society columnist slot at her local Rosalie, Mississippi newspaper.  She feels her journalism degree is going to waste, but when four society widows are poisoned at a bridge luncheon, she sees her chance to do an investigative report and perhaps get a promotion.   She is aided by her father, Bax Winchester, the local police chief, and her boyfriend, Ross Rierson, a police detective, who want her to succeed at her task and even leak a few things to her that they shouldn't.   That said, she is able to solve the murders when the police department gets stumped. There is a sideshow of suspects, all of whom had motive, that keep Wendy and the police department guessing. I like the fact that Wendy and the men in her life, even her sexist editor, Dalton Hemmings, work well together in seeing that justice is done.
What have you learned about yourselves since becoming an author?  
I have learned that I will apparently never run out of ideas. I think every writer may fear that at one time or another, but I seem to come up with better ideas when I think I'm drained.  I think it all means I'm meant to be a writer.
Do you write full-time or part-time?  
I now write full-time. I do admit that there were many years there when I had to have another job to pay the bills.  Part of the journey, though.
What do your plans for future projects include?  
I have already written the second novel in my Bridge To Death Series, and it will be released in January 2020.  After that, I will wait to see if Kensington offers me another contract to write more in that series. Or if we do another mystery series together.  I do intend to write mysteries from here on out, though
What do you think the hardest part of writing is?  What is the easiest?  
The hardest part of writing is fleshing out the synopsis our outline. You must get characters from scene-to-scene efficiently and maintain your pacing.  You can't give away too much, too soon. Nor can you get mired in redundancy. There's a fine art to it. Easiest part is signing the contracts and getting the advances and royalties.  (Haha!)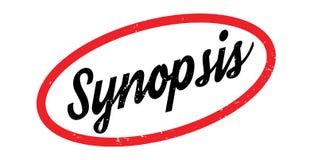 What type of books do you like to read?  Who are some of your favorite authors?  
I do like to read mysteries and thrillers to see what is going on currently.  My favorite all-time mystery writer is Agatha Christie.
What is the one thing you would like your readers to know about you?  
I am an outside-the-box guy, and I try to make my writing reflect that.
Do you have anything specific you would like to say to your readers?  
If you like my work, please review it on Amazon or Goodreads and/or recommend it to friends, book clubs and/or bridge clubs. Thanks.
How can readers discover more about you and your work?
    Website: http://www.kensingtonbooks.com/author.aspx/32047
    Facebook: https://www.facebook.com/bridgetodeathmysteries/
     Amazon Author Page https://www.amazon.com/Grand-Murders-Bridge-Death-Mystery/dp/149671914X
     Goodreads: https://www.goodreads.com/author/show/18655341.R_J_Lee
To enter the Rafflecopter Giveaway, please click on the link below:
http://www.rafflecopter.com/rafl/display/02887792841/?widget_template=56d5f80dbc544fb30fda66f0
TOUR PARTICIPANTS
February 4 – The Book Decoder – REVIEW
February 4 – Island Confidential – SPOTLIGHT
February 5 – MJB Reviewers – REVIEW, AUTHOR INTERVIEW
February 5 – Here's How It Happened – GUEST POST
February 5 – A Blue Million Books – AUTHOR INTERVIEW
February 6 – Christa Reads & Writes – REVIEW
February 6 – Readeropolis – AUTHOR INTERVIEW
February 7 – A Wytch's Book Review Blog – CHARACTER INTERVIEW
February 7 – Brooke Blogs – SPOTLIGHT, EXCERPT
February 8 – Jody's Book Reviews, Book Tours & Giveaways – CHARACTER GUEST POST
February 8 – T's Stuff – SPOTLIGHT
February 9 – StoreyBook Reviews – GUEST POST
February 10 – Babs Book Bistro – SPOTLIGHT, EXCERPT
February 11 – Celticlady's Reviews – SPOTLIGHT
February 11 – FUONLYKNEW – SPOTLIGHT
February 12 – Socrates Book Reviews – SPOTLIGHT
February 12 – Laura`s Interests – CHARACTER GUEST POST
February 13 – Valerie's Musings – GUEST POST