I'm so excited to be a stop on the blog tour for author V.M. Burns and her new release The Puppy Who Knew Too Much.  This is the second book in her A Dog Club Mystery series.  This is a really good series and I enjoyed both of the books.
The Puppy Who Knew Too Much (A Dog Club Mystery)

Cozy Mystery
2nd in Series
Lyrical Underground (February 12, 2019)
Paperback: 190 pages
ISBN-10: 1516107918
ISBN-13: 978-1516107919
Digital ASIN: B07D233MVK

Purchase Links – Amazon –  Barnes & Noble – IndieBound:  – Books-A-Million – Kobo
Lilly Echosby and her toy poodle Aggie find a fresh start in Chattanooga, Tennessee, spoiled by the scent of murder . . .
Having solved the shooting death of her cheating husband, Lilly's left behind the drama of Lighthouse Dunes, Indiana, to start over in the hometown of her best friend, Scarlett "Dixie" Jefferson. As she gets settled in her new rented house, Lilly gives Aggie, short for Agatha Christie, her own fresh start by enrolling her in the Eastern Tennessee Dog Club, where Dixie is a trainer.
But drama seems to hound Lilly like a persistent stray. Her cranky new neighbor appears unfamiliar with Southern hospitality and complains that Aggie barks too much and digs up his prized tulips. But what the poodle actually unearths is the buried body of a mysterious man who claimed ownership of the lost golden retriever Lilly recently rescued. Now it's up to Lilly and Dixie to try to muzzle another murderer . . .
This is such a great book and series.  It has everything that I look for in a cozy: relatable characters, an inviting setting, humor, intrigue and adorable animals (just look at the cover).  
The characters are well rounded, well developed and three dimensional.  Lilly is older and more mature and she did not just forget about her safety while investigating another murder.  The relationship between her and Dixie, a long time friend, was sincere and heartwarming. They would do anything for each other.  We should all have a friend like that. Dixie is very funny and I laughed a lot while reading this book.
The writing style flows smoothly and the book is an easy read.  The author is very talented in her descriptive writing and made the setting so inviting that I want to go to Chattanooga, Tennessee, for a visit.  I would love to spend a week with Lilly and Dixie.
The mystery held my interest throughout the entire book.  With two murders to solve, you better put your thinking cap on.  There were plenty of suspects to consider and clues to sift through with plenty of suspense to keep the reader engaged.
I highly recommend this book to anyone who enjoys a well crafted cozy.  I would not change a thing about this book, I thought it was perfect just the way it was.  
I voluntarily reviewed an ARC of this book provided by the publisher, Kensington Books, and NetGalley, which I greatly appreciate.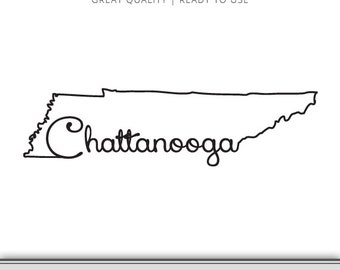 V.M. Burns was born in Northwestern Indiana and spent many years in Southwestern Michigan on the Lake Michigan shoreline. She is a lover of dogs, British historic cozies, and scones with clotted cream. After many years in the Midwest, she went in search of milder winters and currently lives in Eastern Tennessee with her poodles. Her debut novel, The Plot is Murder was nominated for a 2017 Agatha Award for Best First Novel. Valerie is a member of Mystery Writers of America, International Thriller Writers, and a lifetime member of  Sisters in Crime. Readers can learn more by visiting her website at vmburns.com
Author Links:
 Website:  http://www.vmburns.com/
Facebook: https://www.facebook.com/vmburnsbooks/
Twitter:  @vmburns
To enter the Rafflecopter Giveaway, click on the link below:
http://www.rafflecopter.com/rafl/display/02887792846/?widget_template=56d5f80dbc544fb30fda66f0
(5) $10 Amazon Gift Card
TOUR PARTICIPANTS
February 11 – Laura's Interests – REVIEW
February 11 – Babs Book Bistro – SPOTLIGHT
February 12 – Mythical Books – GUEST POST
February 13 – Escape With Dollycas Into A Good Book – REVIEW
February 13 – Readeropolis – SPOTLIGHT
February 14 – MJB Reviewers – REVIEW
February 15 – Baroness' Book Trove – REVIEW
February 15 – A Wytch's Book Review Blog – GUEST POST
February 16 – Books a Plenty Book Reviews – REVIEW
February 17 – Lisa Ks Book Reviews – REVIEW, AUTHOR INTERVIEW
February 18 – Carla Loves to Read – REVIEW, AUTHOR INTERVIEW
February 19 – FUONLYKNEW – REVIEW
February 19 – Reading Is My SuperPower – GUEST POST
February 20 – Jane Reads – GUEST POST
February 20 – I'm All About Books – SPOTLIGHT  
February 21 – RUFF DRAFTS – GUEST POST  
February 21 – Brooke Blogs – SPOTLIGHT
February 22 – Celticlady's Reviews – SPOTLIGHT
February 22 – My Reading Journeys – REVIEW
February 23 – A Blue Million Books – AUTHOR INTERVIEW
February 24 – Melina's Book Blog – REVIEW