I'm so excited to be a stop on the blog tour for author S.C. Perkins and her new release Murder Once Removed.  This is the first book in her An Ancestor Detective Mystery series.
Murder Once Removed
 (An Ancestor Detective Mystery)
Cozy Mystery
1st in Series
Minotaur Books (March 19, 2019)
Hardcover: 336 pages
ISBN-10: 1250189039
ISBN-13: 978-1250189035
Digital ASIN: B07D2BJ2JT

Purchase links
IndieBound      Amazon     Barnes & Noble    Books-a-Million
S.C. Perkins' Murder Once Removed is the captivating first mystery in the Ancestry Detective series, in which Texas genealogist Lucy Lancaster uses her skills to solve murders in both the past and present.
Except for a good taco, genealogist Lucy Lancaster loves nothing more than tracking down her clients' long-dead ancestors, and her job has never been so exciting as when she discovers a daguerreotype photograph and a journal proving Austin, Texas, billionaire Gus Halloran's great-great-grandfather was murdered back in 1849. What's more, Lucy is able to tell Gus who was responsible for his ancestor's death.
Partly, at least. Using clues from the journal, Lucy narrows the suspects down to two nineteenth-century Texans, one of whom is the ancestor of present-day U.S. senator Daniel Applewhite. But when Gus publicly outs the senator as the descendant of a murderer—with the accidental help of Lucy herself—and her former co-worker is murdered protecting the daguerreotype, Lucy will find that shaking the branches of some family trees proves them to be more twisted and dangerous than she ever thought possible.
S.C. Perkins is a fifth-generation Texan who grew up hearing fascinating stories of her ancestry and eating lots of great Tex-Mex, both of which inspired the plot of her debut mystery novel. Murder Once Removed was the winner of the 2017 Malice Domestic Best First Traditional Mystery competition. She resides in Houston and, when she's not writing or working at her day job, she's likely outside in the sun, on the beach, or riding horses.
Author Links 
o   www.twitter.com/scperkinswriter
o   www.instagram.com/scperkinswriter
o   www.facebook.com/scperkinswriter
o   www.pinterest.com/scperkinswriter
o   www.goodreads.com/scperkinswriter
When did you know that you wanted to be an author?  What things, if any, influenced that decision?
I can't remember wanting to be anything other than a writer. I wrote my first poem around age six and was making up stories with a beginning, middle, and end from the time I was in middle school. Since many of my relatives on my father's side of the family were writers in one form or another, I honestly think it's in my blood, so I'm not sure there was anything else I could have been!
I can think of two things that influenced my decision to become a writer. One was the first adult-level book I ever read: All Creatures Great and Small, by James Herriot. That book made me laugh, cry, fall in love, and want to read more. I thought it was magic, and I wanted to try and create the same magic. The second influence was my high-school English teacher, Mrs. Fowler. She wrote a lovely comment on one of my book reports that made me wake up and truly realize I had a gift, and I'll always be grateful to her for that.
With so many cozies being written today, what makes your books stand out from the crowd?
My character Lucy is a genealogist, which is both a fairly unique profession and one the cozy genre hasn't yet seen, to my knowledge. Because of this, I'm hoping it will give cozy lovers a new profession about which they can learn some fun, interesting facts. I also think my book has a fairly diverse cast of characters, a lot of sassy Southern humor, and a tiny bit of a thriller-like edge, all of which were such fun to write.
Do you work from an outline or plot or do you just see where the characters take you?
I would love to be a plotter, but instead I'm a gold-certified pantser! My characters don't behave for me at all whenever I happen to try and plot out a scene. I never know what they're going to do until it happens on the page! It's mostly very fun that way, but just occasionally, I'd like to be able to outline a scene and have it go down like I think it should. I'm not sure that will ever happen, though. My characters seem to be as stubborn as I am!
Do you read your reviews?  Do you respond to them, good or bad?  Do you do anything special to get those reviews?
While I've received some reviews through my non-fiction work as a freelance writer and I self-published a romance novel several years ago, this is my true debut into the novel-writing world. Thus, I have only minor (but generally positive) experience with book reviews so far. That being said, I learned in journalism school not to read reviews, good or bad, and I've successfully adhered to that throughout my freelance writing career. However, as a novel writer, I'm learning it's much harder to stay away from them like I used to! Still, good or otherwise, I try to always remember to stay confident but humble, and always strive to write better, read more, and keep learning. I'm hoping that attitude will continue to serve me well no matter what.
What advice would you give to your younger self?
I'd tell myself to have even more fun in college than I already did! And maybe read a few more books from genres outside my wheelhouse.
Do you think that the cover plays an important part in someone buying your book(s)?   Who designs your book covers?
I'm a "cover nerd," as another like-minded friend puts it. I'm very visual and covers are hugely important to me, second only to the flap/back-of-book copy. Covers help dictate the book's theme and mood at first glance, which can be very helpful to attracting potential new readers. The only time a cover matters less to me is when it's part of a series I love so much that the cover could be a particularly ugly shade of puce with no wording on the front whatsoever, and I would still buy it. Other than that, they're a big selling point for me.
With my cover, I got incredibly lucky that my publisher, Minotaur Books, hired their in-house artist. The artist did a wonderful job and I couldn't be happier with how it turned out. They even asked me for photos of what I thought NPH should look like, and the artist made him look just like what I'd envisioned – a big, fluffy orange tabby. I couldn't have asked for more and I'm so thankful.
Please give us an insight into your main characters.  What do you think makes them special?
Lucy is really smart, and I love that she's confident in herself—she's sassy and stubborn, for sure—but she also makes a lot of mistakes and doesn't think she's perfect. In my mind's eye, Lucy is the type of person to protect someone else before herself without thinking twice about it. She's also got a big heart and wants to believe the best of people. And she's got a seriously goofy side, too. You put all those elements together, and you've got someone who would naturally search for the truth because it's the right thing to do, and I like that about her.
What have you learned about yourselves since becoming an author?
For me, it was how this process has pulled me out of my social-media shell. I've never been one to feel comfortable promoting myself, but I've learned to embrace social media a lot more and find ways of marketing myself and my book that don't make me feel like I'm being pushy. It's using a different side of my creativity, and that's been interesting.
Do you write full-time or part-time?
I have a day job, so I can only write part time for now.
What do your plans for future projects include?
I'm working on book two in the Ancestry Detective series, and I also have another book I'm in the process of researching. I'm very excited about both projects!
What do you think the hardest part of writing is?  What is the easiest?
The hardest part for me is probably the middle of the book, and making sure I keep developing the plot with the right pace. The easiest – or, at least the most fun for me – is writing scenes where my main character banters with another character. I love it when I get to let Lucy's sassy side come out!
What type of books do you like to read?  Who are some of your favorite authors?
I love mysteries (of course), with my favorites being cozies, historical mysteries, and those set in England. I also love historical fiction, thrillers, and biographies.
Some of my favorite authors include Rhys Bowen, Kate Carlisle, Carolyn Haines, James R. Benn, Ashley Weaver, Susan Elia MacNeal, Deborah Crombie, and, of course, Dick Francis.
What is the one thing you would like your readers to know about you?
I hope they know how much I love crafting stories, and I hope it shows through in my writing.
Do you have anything specific you would like to say to your readers?

I don't think I could ever say thank you enough! I'm grateful to all readers, no matter who they read, and I feel incredibly lucky to be able to do something I love so much.
How can readers discover more about you and your work?
    Website:  scperkins.com
    Blog: n/a
    Facebook:  facebook.com/scperkinswriter
    Twitter:   twitter.com/scperkinswriter
     Pinterest;  pinterest.com/scperkinswriter
     Amazon Author Page:  amazon.com/author/scperkins
     Goodreads:  goodreads.com/scperkinswriter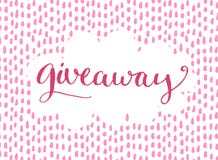 To enter the Rafflecopter Giveaway, click on the link below:
http://www.rafflecopter.com/rafl/display/02887792853/?widget_template=56d5f80dbc544fb30fda66f0
TOUR PARTICIPANTS
March 5 – The Power of Words – REVIEW, INDIVIDUAL GIVEAWAY 
March 5 – Babs Book Bistro – SPOTLIGHT
March 6 – The Pulp and Mystery Shelf – AUTHOR INTERVIEW
March 6 – 3 Partners in Shopping, Nana, Mommy, & Sissy, Too! – REVIEW*
March 7 – The Book Diva's Reads – GUEST POST
March 7 – My Reading Journeys – REVIEW
March 8 – Celticlady's Reviews – SPOTLIGHT
March 8 – Teresa Trent Author Blog – SPOTLIGHT
March 9 – Island Confidential – SPOTLIGHT
March 9 – Brooke Blogs – SPOTLIGHT
March 10 – Nadaness In Motion – SPOTLIGHT, INDIVIDUAL GIVEAWAY
March 10 – That's What She's Reading – REVIEW*
March 11 – Carole's Book Corner – SPOTLIGHT
March 11 – A Wytch's Book Review Blog – REVIEW
March 11 – Lisa Ks Book Reviews – CHARACTER GUEST POST
March 12 – Valerie's Musings – REVIEW
March 12 – This is my truth now – REVIEW
March 13 – FUONLYKNEW – SPOTLIGHT
March 13 – Devilishly Delicious Book Reviews – REVIEW
March 14 – Baroness' Book Trove – REVIEW, RECIPE POST
March 14 – A Holland Reads – REVIEW*
March 15 – Here's How It Happened – REVIEW *
March 15 – Laura`s Interests – SPOTLIGHT
March 16 – MJB Reviewers – AUTHOR INTERVIEW
March 16 – Paranormal and Romantic Suspense Reviews – SPOTLIGHT
March 17 – Reading Is My SuperPower – REVIEW, INDIVIDUAL GIVEAWAY
March 18 – The Avid Reader – REVIEW*
March 18 – Back Porchervations – REVIEW