I'm so excited to be a stop on the blog tour for author Paula Darnell and her new release of Death By Association.  It is the first book in her DIY Diva Mystery series and I really enjoyed it.
Death by Association: A DIY Diva Mystery

Cozy Mystery
1st in Series
Cozy Cat Press (January 1, 2019)
Paperback: 271 pages
ISBN-10: 1946063681
ISBN-13: 978-1946063687
Digital ASIN: B07MQ73LJQ (215 Pages)

DIY Diva Laurel McMillan learns that the high walls and guarded gates of Hawkeye Haven can't protect her community. When Laurel takes her pampered, chocolate Labrador retriever, Bear, for an early morning walk, she finds her friend, security guard Bessie, bleeding and unconscious at her guardhouse post. If the attack on Bessie isn't enough to set the residents' nerves on edge, the murder of Victor Eberhart, the unpopular president of the powerful homeowners' association, certainly does the trick. Despite teaching DIY classes and writing project instructions for her latest book, DIY for Dog Lovers, Laurel manages to squeeze in time for some DIY detective work. But as she gets closer to the truth, Victor's killer would like nothing better than for the DIY Diva to take a dive.
The characters are well rounded and well developed.  Laurel is smart, curious and a great friend. I enjoyed getting to know her and Bear, her Labrador Retriever.  I also enjoyed meeting some of her friends and family that also live in Hawkeye Haven, the gated community where Laurel lives.  It would be the ideal place to live, except that president of the Homeowners Association is a nasty man who is unreasonable. When he is murdered, there are plenty of people who could have done it.  Laurel decides she is going to try to find the killer because she likes solving mysteries.
The author is very talented in her descriptive writing and pulled me into the community from the very beginning.  The writing style flows smoothly and the book is an easy read. I really liked the DIY projects that were included at the end of the book, especially the dog treat recipes.
The mystery was well plotted and there were enough clues to sift through and suspects to consider.  I figured out who the killer was about halfway through the book, but that did not take away from my enjoyment of the book.
I would recommend this book to anyone who enjoys a well crafted cozy mystery.  I thought it was great start to the series and I look forward to reading the next book when it is published.
I voluntarily reviewed an ARC of this book and provided my honest review.
An instructor at five colleges over the years, Paula Darnell most often taught the dreaded first-year English composition classes, but she's also been happy to teach some fun classes, such as fashion design, sewing, and jewelry making. Paula has a Bachelor's degree in English from the University of Iowa, Iowa City, and a Master's degree in English from the University of Nevada, Reno.
Like Laurel, the main character in Death by Association, Paula enjoys all kinds of arts and crafts. Some of her memorable projects include making a hat and a cape to wear to Royal Ascot, sewing wedding gowns for both her daughters, exhibiting her textile and mixed-media artwork in juried art shows, and having one of her jewelry projects accepted for inclusion in Leather Jewelry, published by Lark Books. She sells some of her jewelry and hair accessories in her Etsy shop: www.etsy.com/shop/PaulaDJewelry.
Paula's interest in DIY craft projects and fashion led to her writing hundreds of articles for print and online national publications.
Living in a guard-gated community governed by a homeowners' association gave Paula the idea for the setting of Death by Association. She finds that residing in an HOA community can be both a blessing and a curse. A Happy-New-Year greeting from her community association called on residents to "start the new year by reviewing your Rules and Regulations booklet," something unlikely to top anyone's list of New Year's resolutions.
Paula lives in Las Vegas, Nevada, with her husband Gary and their 110-pound dog Rocky, whose favorite pastime is lurking in the kitchen, hoping for a handout
Author Links
Author's website – https://www.pauladarnellauthor.com/
Twitter – https://twitter.com/PaulaJDarnell
Goodreads – https://www.goodreads.com/author/show/18782445.Paula_Darnell
Pinterest – https://www.pinterest.com/paulad0057/
Etsy shop – https://www.etsy.com/shop/PaulaDJewelry
When did you know that you wanted to be an author? What things, if any, influenced that decision?
I wrote some short fiction and articles many years ago. For seven years, I wrote online fashion articles for the now defunct About.com, and I've also written several DIY craft articles, but Death by Association is my first published novel. I've always been an avid reader who enjoys good stories, so this was probably the most influential factor in my decision to be a writer.
With so many cozies being written today, what makes your books stand out from the crowd?
I believe that the setting of Death by Association makes it stand out. I've lived in a guard-gated community that has a homeowners' association for sixteen years, and it was a new, and sometimes surprising, experience for me. Lots of crazy things can happen, and there's definitely the potential for abuse, which is what occurs in Death by Association when the HOA's overbearing president twists the rules to the dismay of the residents.
Do you work from an outline or plot or do you just see where the characters take you?
I work from a chapter-by-chapter outline, which I develop after deciding on the characters and main elements of the plot. The outline helps keep the story on track.
Do you read your reviews?  Do you respond to them, good or bad? Do you do anything special to get those reviews?
I read reviews although there are not a lot yet. I would probably never respond to a review because people all have their own opinions, and, by their very nature, reviews are subjective. At the back of Death by Association, my publisher, Cozy Cat Press, has a brief request that states: "If you enjoyed this book, please consider posting a review on your favorite retailer's website."
What advice would you give to your younger self?
Be much more persistent early on!
Do you think that the cover plays an important part in someone buying your book(s)?   Who designs your book covers?
Yes. I do believe that covers attract readers. My publisher, Cozy Cat Press, arranged for the cover of Death by Association, and I was able to have some input in the process.
Please give us an insight into your main characters. What do you think makes them special?
Laurel McMillan is the main character and amateur sleuth in Death by Association. She's a young widow who's independent and entrpreneurial. She's made a career for herself by turning her love of DIY crafting and other projects into a full-time job.
Bear is Laurel's lovable chocolate Labrador retriever. He provides warm fuzzies, and he's the inspiration for the dog treat recipes, dog scarf project, and dog bed project in the back of Death by Association.
Liz, who is forty years older than Laurel, is Laurel's next-door neighbor and friend. Liz is known for her flamboyant dress, sense of style, and many marriages. In Death by Association, Liz reveals a long-kept secret.
What have you learned about yourself since becoming an author?
I have learned that DIY projects are not only fun in themselves but they also can inspire situations and characters I might never have imagined otherwise.
Do you write full-time or part-time?
I write part-time.
What do your plans for future projects include?
I am in the process of writing the second book in the DIY Diva Mystery series now. It's called Death by Design. Look for it sometime this summer. The third book in the series, Death by Denial is planned for late fall this year.
What do you think the hardest part of writing is?  What is the easiest?
As a writer, I find I almost agree with Ernest Hemingway, who said, "There is nothing to writing. All you do is sit down at a typewriter and bleed." I disagree with him only in that I use a computer. For me, plotting is probably the easiest part of writing.
What type of books do you like to read? Who are some of your favorite authors?
In fiction, I like to read cozy mysteries and historical mysteries best. Occasionally, I read a thriller or bestseller. Some of my favorite authors are Joanne Fluke, Jane K. Cleland, Joann Carl, Agatha Christie, and Kate Collins.
What is the one thing you would like your readers to know about you?
Laurel comes by her DIY skills honestly. They're based on my experience with DIY crafting, sewing, jewelry-making, and artwork as well as teaching jewelry-making, sewing, and fashion design classes. I even sell some of my creations on Etsy –
https://www.etsy.com/shop/PaulaDJewelry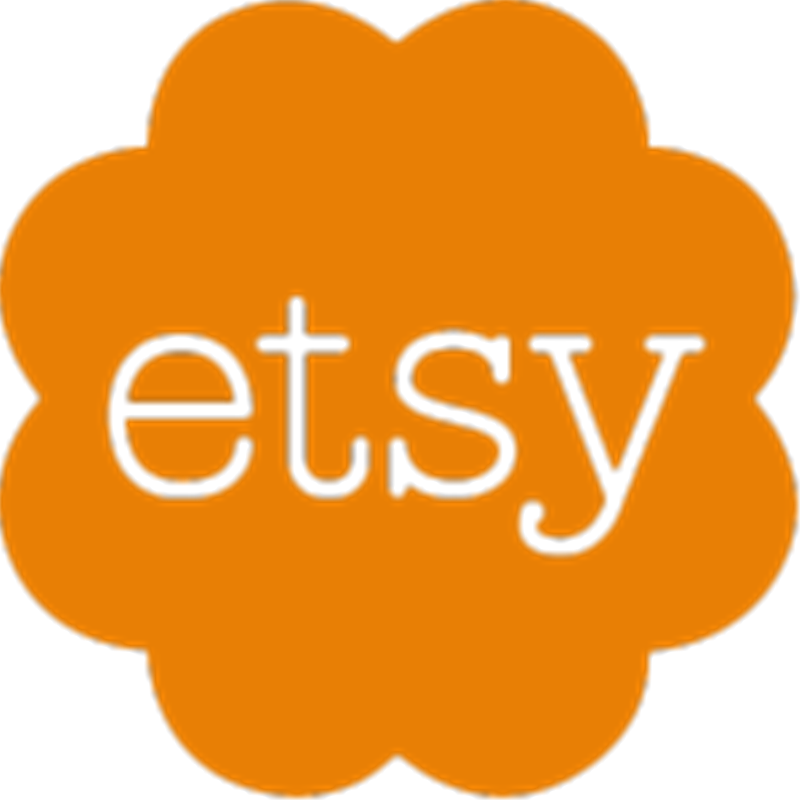 Do you have anything specific you would like to say to your readers?
I'm a cozy mystery reader, too. It's my favorite genre.

How can readers discover more about you and your work?
Website: https://www.pauladarnellauthor.com/
Blog: https://www.pauladarnellauthor.com/2018/12/diy-diva-blog-bessies-dog-bone-treats.html
Twitter: https://twitter.com/PaulaJDarnell
Pinterest; https://www.pinterest.com/paulad0057/
Amazon Author Page: https://www.amazon.com/Paula-Darnell/e/B07M82P4G6/ref=ntt_dp_epwbk_0
Goodreads: https://www.goodreads.com/author/show/18782445.Paula_Darnell
To enter the Rafflecopter Giveaway, click on the link below:
http://www.rafflecopter.com/rafl/display/02887792857/?widget_template=56d5f80dbc544fb30fda66f0
Plus I am happy to be having an Individual Giveaway for this book.  To enter, please leave a comment on this blog.
Be sure to leave your e-mail address so that I can notify the winner.
TOUR PARTICIPANTS
March 11 – Readeropolis – SPOTLIGHT
March 12 – CelticLady's Reviews – RECIPE POST
March 13 – Lisa Ks Book Reviews – REVIEW, AUTHOR INTERVIEW
March 13 – Babs Book Bistro – SPOTLIGHT
March 14 – The Pulp and Mystery Shelf – GUEST POST
March 15 – Brooke Blogs – SPOTLIGHT
March 16 – Escape With Dollycas Into A Good Book – SPOTLIGHT
March 17 – Devilishly Delicious Book Reviews – REVIEW
March 18 – Books Direct – GUEST POST
March 19 – Sneaky the Library Cat's Blog – CHARACTER INTERVIEW
March 20 – Baroness' Book Trove – REVIEW
March 21 – A Wytch's Book Review Blog – REVIEW
March 22 – My Reading Journeys – REVIEW
March 23 – MJB Reviewers – REVIEW, AUTHOR INTERVIEW
March 24 – Cozy Up With Kathy – AUTHOR INTERVIEW
March 24 – Laura's Interests – GUEST POST
March 24 – I'm Into Books – SPOTLIGHT