Today on my blog I have an Author Spotlight for Susan Bernhardt, author of the Kay Driscoll Mystery Series and The Irina Curtius Mystery series.  You can learn a little bit about Susan and the wonderful series that she writes.  I have also included excerpts from some of her reviews on each book in The Word On The Street.  I have read all of Susan's books and I thoroughly enjoyed them all.  Treat yourself to some great reads, you will not be disappointed.
Susan's town in northern Wisconsin was an inspiration for the quaint setting of her Kay Driscoll novels. Like Kay Driscoll in her cozy mysteries, The Ginseng Conspiracy, Murder Under the Tree, Murder by Fireworks, and Paradise Can Be Murder, Susan is a retired nurse who volunteers at her local free clinic. She also writes the Irina Curtius mysteries. A Manhattan Murder Mystery being the first. She lives with her husband, William, and has two sons, Peter and David.
An avid reader of mysteries, she is a member of Sisters in Crime, Inc. and the Wisconsin Writers Association. Her published works include: A Manhattan Murder Mystery: An Irina Curtius Mystery, The Ginseng Conspiracy (A Kay Driscoll Mystery Book 1), Murder Under the Tree (A Kay Driscoll Mystery Book 2), Murder by Fireworks (A Kay Driscoll Mystery Book 3), Paradise Can Be Murder (A Kay Driscoll Mystery Book 4). "October 31st", "Midsummer", and "John and Madeline."
When not writing, Susan loves to travel, bicycle, kayak, and create culinary magic in her kitchen. She works in stained-glass, daydreams in her organic garden, stays up late reading mysteries, and eats lots of chocolate.  (Amazon)
Susan's blog is at www.susanbernhardt.com (Goodreads)
On her way to attend a Halloween Ball, Kay Driscoll, a newcomer to town, witnesses the murder of a local professor. When the official coroner's report rules the cause of death to be accidental and the community accepts the judgement, Kay decides to uncover the truth for herself. Through her personal investigations, Kay exposes a complex conspiracy, woven deep within the thriving local ginseng industry, that involves some of the more prominent figures and families of Sudbury Falls.
With her new friends, the free-spirited herbalist Deirdre and the untamed modern woman Elizabeth, Kay discusses new clues over tea and pastries at Sweet Marissa's Patisserie, their crime-fighting headquarters. As Kay gets closer to the heart of the conspiracy, additional murders happen in quick succession. Before long, Kay learns that the villains are gunning for her, too. Phil, her musically talented but preoccupied husband, determined to keep her safe, withholds from her the one thing she needs most: the truth.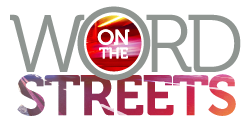 "A great read! The characters are fresh and come off the page. What I like best is how the author layers the tension… building it and building it, until you're flipping the pages as fast as you can."
"All of Bernhardt's characters are well formed, none of them are caricatures, even though Kay's best friends are definitely on the eccentric side. But Bernhardt writes with such understanding and depth that everyone and everything that happens feels real. Which only adds to the suspense."
While Kay attends a Christmas tea at Hawthorne Hills Retirement Home, a beloved caretaker dies from an allergic reaction to peanuts. When the official coroner's report rules the cause of death to be accidental, a small group of residents suspect foul play and call upon Kay to investigate.
Kay uncovers sinister plots of fraud, revenge, and corruption at the Home. During this season of peace on earth, good will to men, additional murders occur. Despite multiple attempts on her life, and with the support once again of her best friends, Elizabeth and Deirdre, Kay continues her quest for bringing justice for the victims. Kay's first Christmas in Sudbury Falls is an unforgettable one, with equal amounts of celebration and danger. 'Tis the season to be sleuthing!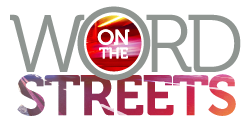 "As soon as I started this book I felt I was once again among friends. Bernhardt has a talent for drawing likeable characters, ones you want to sit down with and have a cup of coffee/tea and a pastry (no doubt from Marissa's). The dialogue is smart, the descriptions lyrical, and few words are wasted."
"The story sparkles with the joy of the holiday season and the efforts of the ladies to get to the bottom of things and solve the mystery. Another enjoyable read with all the hallmarks of the things that make stories enjoyable: excellent setting, engaging characters, good dialog that moves the story along, and just plain entertainment. Do yourselves a favor and read Bernhardt's books."
Wedding bells are in the air, and so is murder.
Kay Driscoll's son's wedding reception for two hundred guests is in her backyard. As if that wasn't enough, a precocious and troubled twelve-year-old is foisted on her two days before the wedding. When the happy day arrives, one of the guests disrupts the event and is asked to leave: a womanizing member of Kay's book club.
A few days later, after a Fourth of July fireworks show, he is found dead on the beach. Kay and her ever-present friends, Elizabeth and Deirdre, investigate the death, which at first is declared a suicide. They believe this is a cover-up and go about to prove their theory, an arduous task because the potential suspects are many, and few (if any) will regret the victim's death.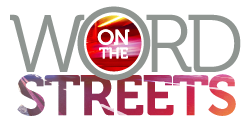 "A breezy and smart read that is continuously engaging. I enjoyed the mix of celebrations and intrigue, and of course the comfortable intimacy of Sudbury Falls and Kay Driscoll's circle. Susan Bernhardt has brought out the unpredictability of life (and plot) nicely in this addition to her truly cozy series. Recommended read."
"The plot of this story was flawlessly thought out by author Bernhardt. She has created a tale of mystery, intrigue, and humor, with twists and turns to keep the reader guessing."
Kay, Phil, and friends are looking forward to taking their first vacation together on a Caribbean cruise. Visits to exotic islands, sailing through turquoise waters, luxurious dining, and great entertainment await them. But Paradise Can Be Murder when one of the guests on board dies an unnatural death.
With their innate curiosity, Kay and company find themselves in the heart of the investigation. Will they find justice for the victim, amidst secrets and deceit, before the cruise comes to an end and the murderer leaves the ship? Time is ticking away.
Meanwhile, a racially charged hate crime back home shakes the community of Sudbury Falls.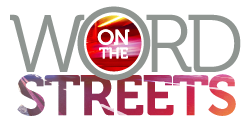 "Kay Driscoll and her husband, Phil, are going on a cruise with friends. There's murder and mayhem, along with other tense events happening throughout. Kay's got her work cut out and not just with playing detective. She's immersed in following threads to spool together the truth for more than a murder.
I adore Ms. Bernhardt's eye for detail and her palate for good food. It's a real trip walking in Kay's shoes. There's a lot going on in the story, some relationships are tested, while others are resilient and steadfast.
Kay's mysteries are entertaining and fun reads. I highly recommend this series for those who love cozy mysteries and deep friendships."
"I Love Susan Bernhardt Cozies They are like chocolate to me: sweet, charming and addictive. This time Kay and her friends deal with an unusual murder on a Caribbean cruise and a hometown scandal. The way Bernhardt details the interactions between characters drew me right into the story and I couldn't put it down. I love the interaction between Kay and her husband, especially when he's been a bit naughty. I also love her suspense. She has a lot of that in this book. It's a great read."
A privileged and unlikeable newcomer arrives in Sudbury Falls. This not-so-welcome addition to the community furthermore has an unsettling hobby: cultivating a poisonous garden. When the newcomer is discovered dead, the neighbors are somewhat relieved, yet someone must be held responsible for the crime. The unfortunate accused, desperate to prove her innocence, asks Kay Driscoll to investigate the crime and discover the real culprit(s).
Kay faces obstacles as she seeks answers from those who knew the unpopular murder victim. Cooperation is difficult to obtain when many people are happy to see the victim gone. Nevertheless, Kay's investigations take her on an adventure with unexpected twists and a diverse lineup of potential suspects.
A fortune teller from a traveling carnival with a strong and suspicious interest in the victim's poison garden, adds to the mystery and intrigue of this riveting tale.
Irina Curtius, a retired ballet dancer living on the Upper West Side in Manhattan, runs a ballet studio for young children. Recently, she has been watching her younger and otherwise healthy neighbor, Stephen Kramer, become ill over time. When Stephen travels for business, his health always seems to improve dramatically after he has been away, but only temporarily. Within days of returning home, his health begins to deteriorate again. On top of that, Stephen has added stress due to problems he is having with his wife and his irate live-in sister-in-law. Sadly, Stephen's last bout with his mysterious illness has proven to be fatal. Unsatisfied with the official explanation and in order to deliver justice for her friend and neighbor, Irina sets out to uncover the truth and prove that Stephen was indeed murdered.
It won't be easy, though. A former lover from Irina's college days at NYU has suddenly reinserted himself into her life, wanting to pick up where they left off. Additionally, a mysterious newcomer arrives in Irina's neighborhood and he now seems to be shadowing Irina, appearing everywhere she goes. The story that unfolds, interwoven in the everyday lives of Irina and her social circle, highlights the unpredictability of life, the best and worst of humanity, and the powerful bonds that drive people together (and apart).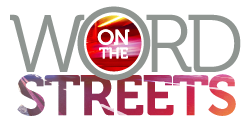 "While reading this book, I felt like I was watching a classic murder mystery movie. All of the plot lines are expertly woven together and so detailed. I would recommend this book to anyone who enjoys a well crafted, well plotted, character and action driven cozy mystery. Bernhardt is an author not to be missed."
"I love the Irina Curtius series. Complicated yet easy to relate to characters, vibrant yet cozy setting of New York City (how did you do that Susan!) and a mystery that draws you in and keeps you guessing! The book reminds me of a classic mystery…a strong main character, lush descriptions of her surroundings and layers of intrigue that keep you reading, long after you said, "Just one more chapter!"