I'm so excited to be a stop on the blog tour for author Sharon Pape and her new release Magickal Mystery Lore.  This is the fourth book in her Abracadabra Mystery series.  I have read all four of the books and I really enjoyed them.
Magickal Mystery Lore (An Abracadabra Mystery)

Paranormal Cozy Mystery
4th in Series
Lyrical Underground (April 16, 2019)
Pages: 317 (including a sneak peek into book 5)
ASIN: B07FS2GCW3

Purchase Links – Amazon  –  B & N
This spells trouble . . .
The New Camel Day Fair is a fun-filled event for residents of this upstate New York town. Kailyn Wilde, a modern-day witch of ancient lineage, leaves her potion shop, Abracadabra—and her feline familiar, Sashkatu—to attend with her fortune-telling Aunt Tilly. Joining them is legendary wizard Merlin, who's discovering new pleasures of time-traveling to the modern world, including curly fries and kettle corn—but the appeal of the Tilt-a-Wheel is beyond his mystical imagination.
The real wild ride begins later, when neighboring sweet shop owner Lolly rushes into Abracadabra with news about a dead body. The victim has one of Lolly's fudge knives stuck in her back, but in spite of the sticky evidence, Lolly is only one of several suspects with ample motive and opportunity. Meanwhile, Merlin's research into old family scrolls and electromagnetic ley lines is causing some unusual mix-ups. As the two investigations collide, Kailyn will have to do everything in her power to prevent disaster…
While reading this book I realized that the cozies I like the best have characters that I adore.  I would not care if there was a mystery to solve or not, I just love spending time with the characters.  They become like family to me.
The characters are well developed and well rounded.  I really enjoy the interactions between Kailyn and her Aunt Tilly, you could tell how close they were and how much they loved each other.  Merlin just makes me laugh and I really enjoy reading about all of the trouble he gets in to, much to the dismay of Kailyn and Aunt Tilly. Travis, Kailyn's boyfriend, seems like a great guy and their relationship is moving along nicely.
The writing style flows smoothly and the book is a quick easy read.  The author is very talented in her descriptive writing and these descriptions pulled me into the story from the first page.  I can picture in my mind's eye all the trouble that Merlin creates and the difficulties that follow, trying to fix the messes that he makes.
The mystery was well plotted and carried on well throughout the entire book. There are plenty of suspects to consider and clues to sift through and decipher and it was not easily solved.  I was not entirely sure of who the culprit was until the reveal at the end.
I would highly recommend this book (and series) to anyone that enjoys a well crafted cozy. I have thoroughly enjoyed all of the books that this author has written, and I have read them all (even her earlier Portrait of Crime series).  Check them all out, you will not be sorry.
I voluntarily reviewed an ARC of this book provided by the publisher, Kensington Books, and NetGalley, which I greatly appreciate.
Sharon Pape describes her writing career as having two stages. Back in the dark ages, before computers were in every household, she had three paranormal books published. The first one was condensed by Redbook Magazine, the first paperback original they had ever condensed. Around the same time, Redbook published her first short story.
Then life brought her an unexpected challenge that went by the name of breast cancer. When her treatment was over, she became a volunteer for the American Cancer Society's Reach to Recovery Program and went on to be the program's coordinator for Nassau and Suffolk Counties on Long Island. Several years later, with the help of her surgical oncologist and two other survivors, she started her own not-for-profit organization to provide information and peer support to newly diagnosed breast cancer patients.
Once the organization was running smoothly and didn't require as much of her time, she returned to her first love – writing. During this second stage of her career, she's been writing cozy mysteries with a paranormal twist and a splash of humor.
Author Links
Website – http://sharonpape.com/
Facebook: https://www.facebook.com/sharon.pape.94
Twitter: https://twitter.com/sbpape
Goodreads: https://www.goodreads.com/author/show/641079.Sharon_Pape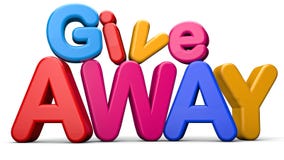 To enter the Rafflecopter Giveaway, click on the link below:
http://www.rafflecopter.com/rafl/display/02887792869/?widget_template=56d5f80dbc544fb30fda66f0
TOUR PARTICIPANTS
April 15 – FUONLYKNEW – SPOTLIGHT
April 16 – Books Direct – SPOTLIGHT
April 17 – Babs Book Bistro – GUEST POST
April 18 – Valerie's Musings – REVIEW
April 19 – My Reading Journeys – SPOTLIGHT
April 19 – Cozy Up With Kathy – REVIEW
April 20 – MJB Reviewers – REVIEW
April 21 – Bibliophile Reviews – REVIEW
April 22 – Nadaness In Motion – AUTHOR INTERVIEW
April 22 – The Montana Bookaholic – SPOTLIGHT
April 23 – Laura's Interests – REVIEW
April 23 – Sneaky the library cat's blog – CHARACTER INTERVIEW
April 24 – The Book's the Thing – REVIEW
April 25 – Baroness' Book Trove – REVIEW
April 26 – Books a Plenty Book Reviews – REVIEW
April 27 – Literary Gold – SPOTLIGHT
April 28 – Brooke Blogs – CHARACTER GUEST POST