I'm so excited to be a stop on the blog tour for author G. P. Gardner and her new release Murder at Royale Court.  This is the second book in her Cleo Mack Mystery series.
Murder at Royale Court (A Cleo Mack Mystery)

Cozy Mystery
2nd in Series
Lyrical Underground (June 4, 2019)
Paperback: 228 pages
ISBN-10: 1516109023
ISBN-13: 978-1516109029
Digital ASIN: B07H72BF6W

Purchase Links – Amazon – B&N – Kobo – Google Play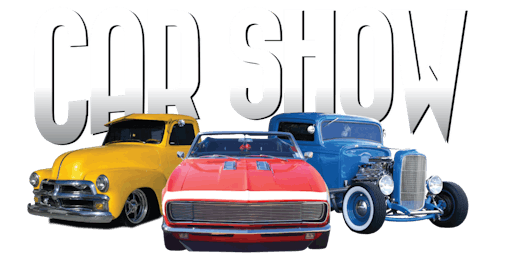 Harbor Village is a vivacious retirement paradise known for its beachy locale and active senior scene. But ever since murder moved in, the idyllic coastal community is becoming a little less lively . . .
With the first annual antique car show cruising into the tranquil bayside oasis of Fairhope, Alabama, there are bumpy roads ahead for Harbor Village director Cleo Mack. As an automobile-themed lecture series gets off to a rough start, she finds herself balancing one too many responsibilities—and dodging advances from a shady event sponsor. It's enough to make Cleo feel twice her age. But the festivities reach a real dead end when she discovers a body at the Royale Court shopping center . . .
When an innocent man lands in the hot seat for murder, Harbor Village residents look to Cleo to crack the case. Aided by an eclectic group of energetic seniors, Cleo races to identify the true culprit from a growing list of harmless Sunday drivers—before a killer revs up for another hit and run!
This ebook includes an exclusive knitting pattern!
Born and raised in Alabama, G. P. Gardner earned BS and MA degrees in Psychology from the University of Alabama (Tuscaloosa, AL) and an MBA from Jacksonville State University (Jacksonville, AL). She also attended the University of Georgia (Athens, GA), where she studied biopsychology and primatology. But her heart belongs to Talladega College—an HBCU and the first educational institution in Alabama to admit students without regard to race—where she taught business. Her writing life began with short stories, some of which were published in regional literary journals and some of which won prizes. She enjoys the classic mystery writers as well as contemporary whodunits but reads widely. She is a knitter and once owned a knit shop in Fairhope, AL. She studied mystery writing with Terry Cline, another Fairhope resident. Murder in Harbor Village is the first in her series about social worker Cleo Mack. You can visit her at gpgardner.com.
When did you know that you wanted to be an author?  What things, if any, influenced that decision?
I took a creative writing course in college and wrote a lot of short stories in the next few years, but I didn't really dedicate myself to writing until years later. I didn't know any writers and I thought a job had to be something with a boss and specified hours and a paycheck. And maybe I had to learn something to write about.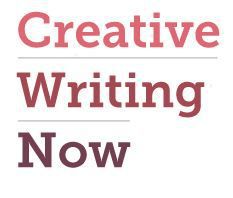 With so many cozies being written today, what makes your books stand out from the crowd?
My sleuth is older and educated, more like the people who read cozies. She doesn't do stupid things, usually. And my agent and editor do a great job of editing. I really appreciate them when I read other writers' work.
Do you work from an outline or plot or do you just see where the characters take you?
My editor wants to see a detailed outline up front, but he doesn't insist that I stick to it. One thrill of writing is to begin a sentence that's headed in an obvious direction and bend it into something totally unexpected. Mary had a little…lime green convertible.
Do you read your reviews?  Do you respond to them, good or bad?  Do you do anything special to get those reviews?
I try not to. I do look occasionally to see how many have been posted. And if I read one, it's always the bad one, and it's always depressing. I recover by telling myself my writing is not for everybody.
What advice would you give to your younger self?
Read more. Write more. Travel. Study the structure of story. Work at it like you would any job. Writing requires practice.

Do you think that the cover plays an important part in someone buying your book(s)?   Who designs your book covers?
Absolutely! And I have the best covers on the shelf. I'm in awe of Kensington's art department.
Please give us an insight into your main characters.  What do you think makes them special?
Cozy readers are people like me, so I made the characters people I'd like to know and talk with. Sometimes I imagine a friend in a particular situation and think how she'd react, or recall some of the conversations we've had together. I've brought a couple of old friends back to life and put them in my stories, and it's just like having them with me again.  
What have you learned about yourselves since becoming an author?
I was surprised that I could finish a first draft in a few weeks, and that I could write 85,000 words and still have more to say. I'm still learning to trust other people's opinions.
Do you write full-time or part-time?
Seven days a week when I'm actively writing, perhaps 8 or 10 or more hours a day. But when I'm developing ideas and outlines and researching topics or settings, I write less and maybe not at all.
What do your plans for future projects include?
I have ideas for a few more Cleo Mack stories, although one of them threatens to become a thriller.
What do you think the hardest part of writing is?  What is the easiest?
For me, the hardest part is publicity. I'm a klutz at social media. The cat helps. She walks across the keyboard and I find a note saying "thanks for posting." Pruning options is also difficult. Churning up ideas and twists and characters is easy.
What type of books do you like to read?  Who are some of your favorite authors?
I enjoy biography, history, science, occasionally weird stuff. Anne George is an all-time favorite writer. I look forward to mysteries by Mary Marks, Rhys Bowen, G.M. Malliet, Colleen Shogan.
What is the one thing you would like your readers to know about you?
I appreciate readers but I rather hope they don't realize that I exist, except when they need to order the next book in the series. Just let the stories and characters take on a life of their own.
Do you have anything specific you would like to say to your readers?
Thank you for reading. And thank you especially for brief, 5-star reviews!
How can readers discover more about you and your work?
    Website: gpgardner.com
    Facebook: http://www.facebook.com/gp.gardner.54
     Amazon Author Page: https://www.amazon.com/G.P.-Gardner/e/B07M7S6RJJ/ref=dp_byline_cont_ebooks_1
To enter the Rafflecopter Giveaway, click on the link below:
http://www.rafflecopter.com/rafl/display/02887792884/?widget_template=56d5f80dbc544fb30fda66f0
TOUR PARTICIPANTS
June 4 – Books a Plenty Book Reviews – REVIEW, CHARACTER INTERVIEW
June 4 – Literary Gold – SPOTLIGHT
June 5 – I'm All About Books – CHARACTER GUEST POST
June 5 – Mystery Thrillers and Romantic Suspense Reviews – SPOTLIGHT, EXCERPT
June 5 – eBook Addicts – SPOTLIGHT
June 6 – MJB Reviewers – AUTHOR INTERVIEW
June 6 – LibriAmoriMiei – REVIEW
June 7 – Baroness' Book Trove – REVIEW
June 7 – That's What She's Reading – CHARACTER GUEST POST
June 7 – Babs Book Bistro – SPOTLIGHT
June 8 – Celticlady's Reviews – SPOTLIGHT, EXCERPT
June 8 – A Wytch's Book Review Blog – CHARACTER INTERVIEW
June 9 – The Avid Reader – REVIEW, EXCERPT
June 9 – A Holland Reads – SPOTLIGHT
June 10 – Carla Loves To Read – REVIEW, GUEST POST
June 10 – Readeropolis – SPOTLIGHT
June 11 – The Pulp and Mystery Shelf – AUTHOR INTERVIEW
June 11 – StoreyBook Reviews – GUEST POST